Exploring a Place to Visit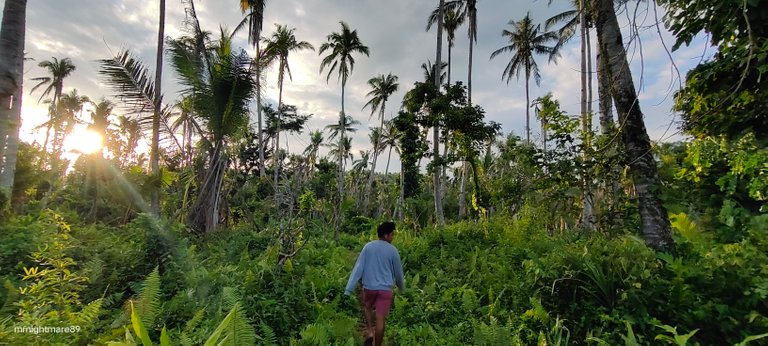 Learning a new place to visit is preparing for the next getaway with friends. Something new encourages our thoughts to love it more. Just like having new things acquired, it boosts our happiness and motivates us to keep going. We are human beings and those are the things that are already encrypted in our thoughts since we were younger. That's why I was determined to visit this place and check if it's nice for friends to gather when having a good time.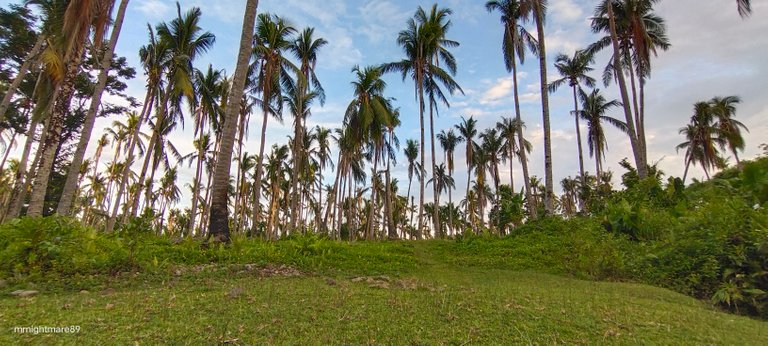 I recently posted about our last activity a few days of searching for food that one evening. I was accompanying the townsfolk here to do that and the places we went through were all new to me. Some of them made me love it, and some did not. The difference between this place near the river made me excited to see it when the world would be so bright.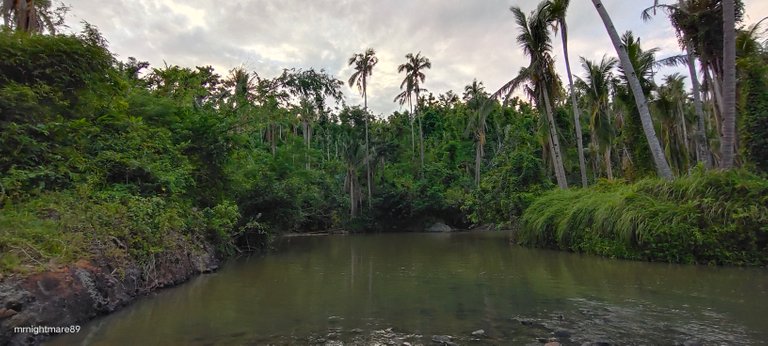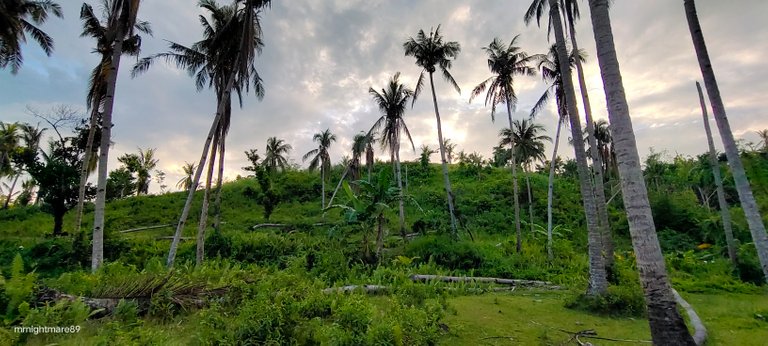 I was here one evening but already, I was hoping to see it when it's not dark. I asked a friend of mine to accompany me to that place. I was afraid to be lost and on some other things. This place where I'm currently is not where I was born. Of course, a lot of places are still on my future plans to visit and I started it last week.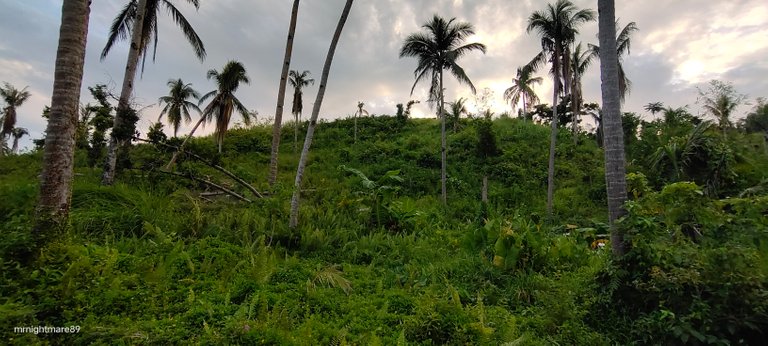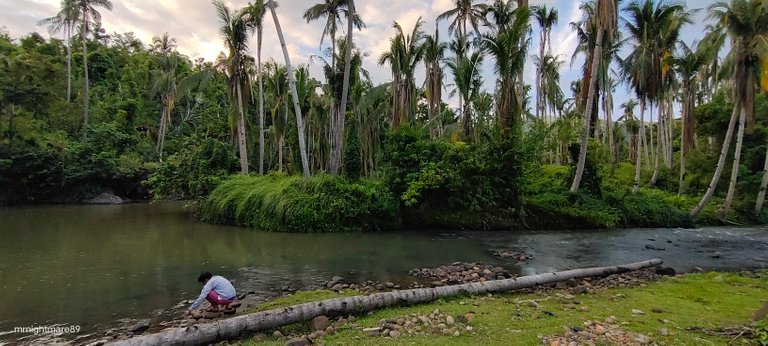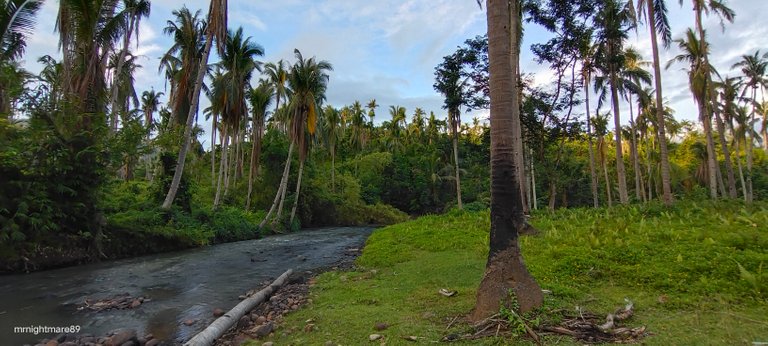 What I was looking forward to seeing was the river and the hills next to it. That's what I thought at first but these coconut trees are just too pretty. I just love it but I can't tell why.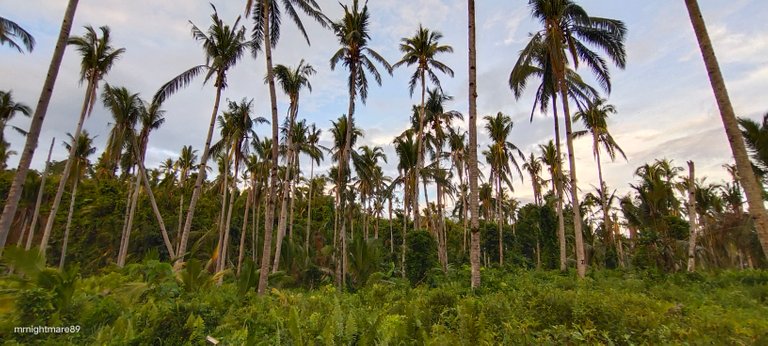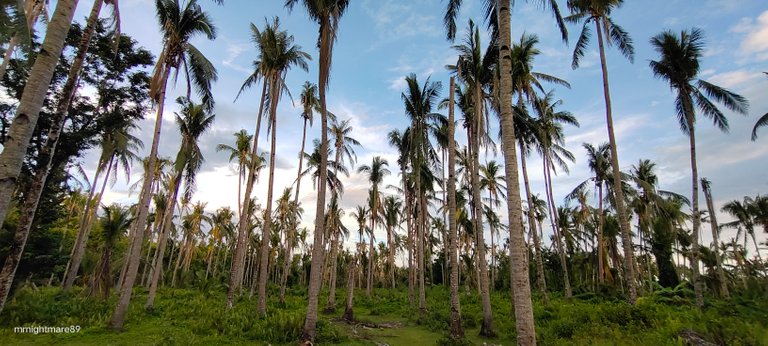 I took a few shots because I really enjoyed the view. It would be perfect for sure to have a picnic with friends. Of course, I'm including the river that makes it nicer to be here with friends. Just now will not be a good time because the water is dirty. According to that person who accompanied me, it's because of the rice fields above. They are using it, for now, to water the fields and flow down over here.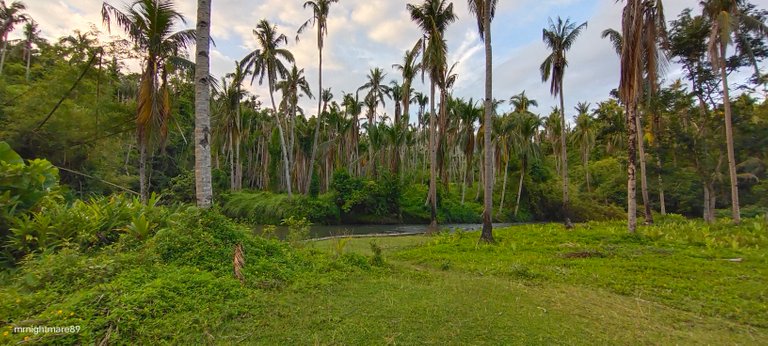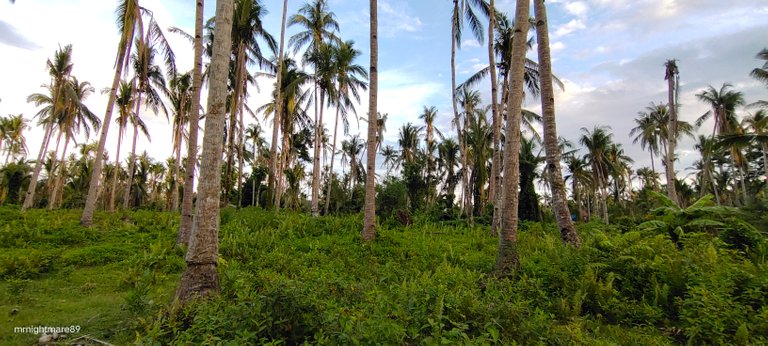 Anyhow, I'm sure a lot of people will love this place because of its greenery surroundings, trees and also this river. You can wander around to have beautiful scenery and nature vibrant.
Thank you for reading
All content is my own unless otherwise noted
If images are being recycled, I just found it fit in my article.
ABOUT ME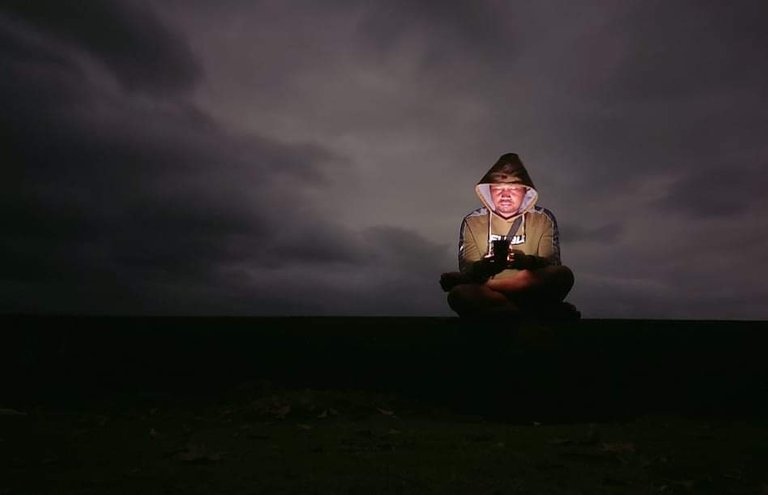 Paul is the name but prefers to be called mrnightmare that feels like living in the dream. A country boy and a dreamboy (dreamer) who likes to stay in a small village even though it means abandoning the future to become a seaman. The passion is writing but not sailing in the vast ocean. Don't wonder if the face will not be shown, this is better where the words can flow smoothly. Come, you can tell me your stories and I'll tell you mine. Together, let's explore the world by broadening our thoughts. If you need a shoulder I can lean you mine and I hope I can lean yours. The world is fun when living is not being alone but with someone.

---
---