A River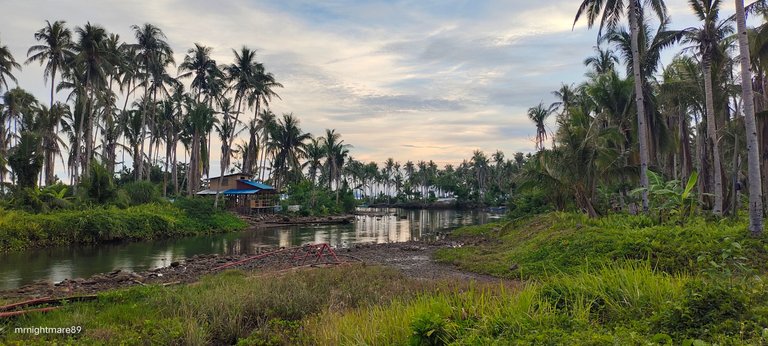 I've been thinking of visiting this river for approximately 2 km away from home. I'm not from here and every place that caught my interest will probably be on my bucket list to visit. I just didn't have the time because of being full-time in charge of my small store. It took almost a year and finally, I managed to visit this time.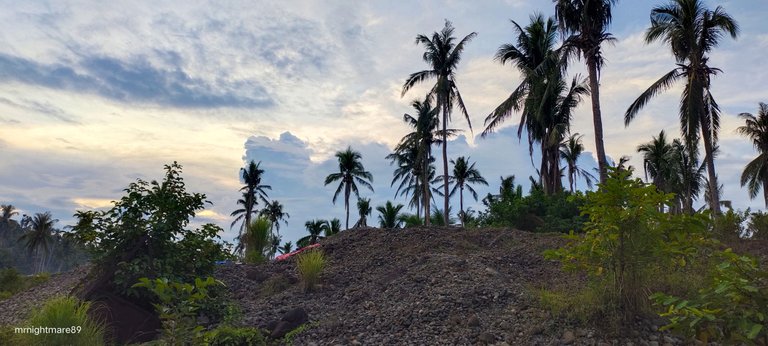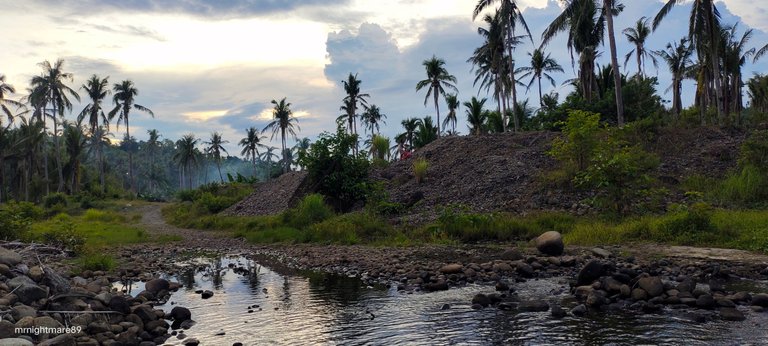 This river is so wide that some people are getting sand and gravel to use in their houses. I don't know why it's allowed here even though on every side of it houses are there. When it rains heavily, the water gets wider and wider as the route of the water widens. I even found out that the small bridge connected to the other side connecting the town road from here was destroyed.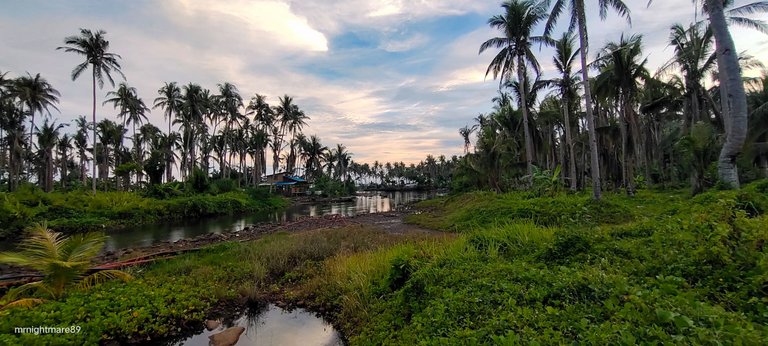 Leave it with that, this river offers a beautiful view facing the horizon. As you can see this river connects to the sea. I think most rivers are like that as long as they're bigger ones. Perhaps nature decided to be because if not it can create floods when it rains for sure.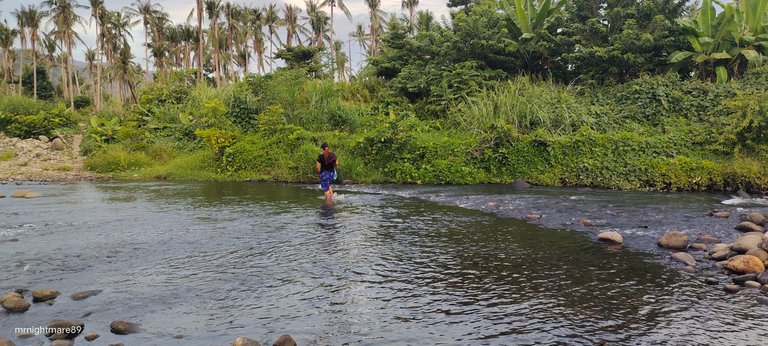 It was afternoon, in fact, I just went here hours ago. I took a round by walking in this river. I mentioned the small bridge was destroyed so as you can see there was a woman walking across the river to reach the other side. From what I learned it's the shortcut route if you're going to the town. Luckily, the water in this part right here is not deep unlike in the above part of it.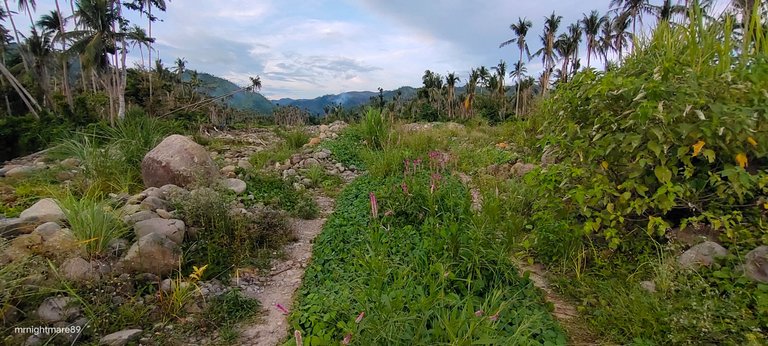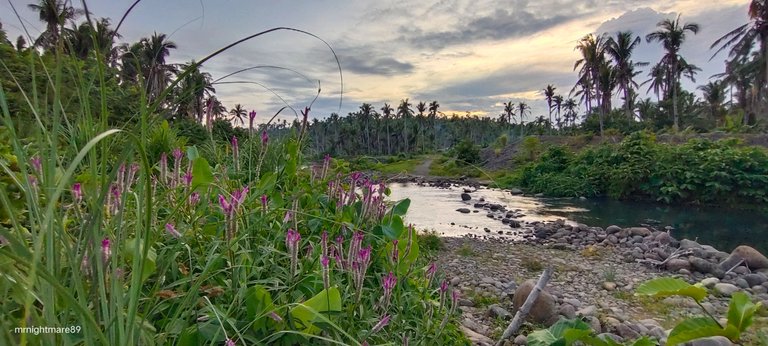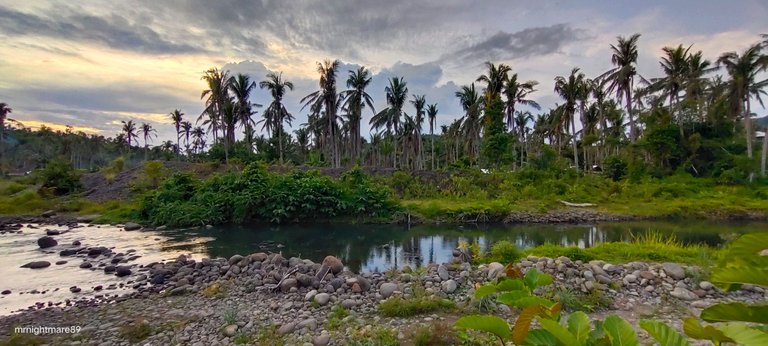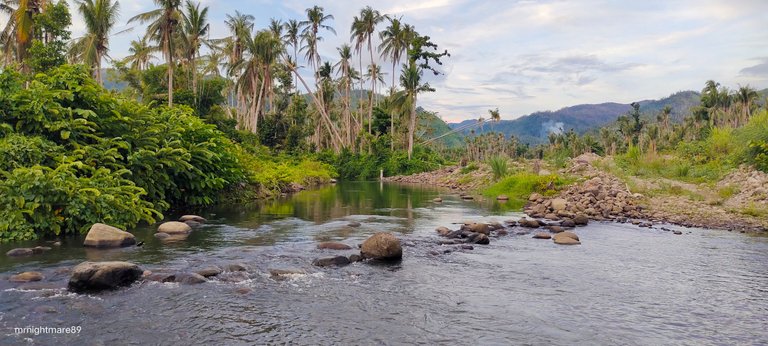 I took a few more walks to see the whole area. We are not in the mountains but just so you know the place I'm in is not civilized yet. Expected that it's not crowded to occupy most of the places. That's why the mountain view is in my images. Grasses, flowers, trees, and unknown plants around. But I was amazed at what it looked like when I captured some images facing the mountains from afar.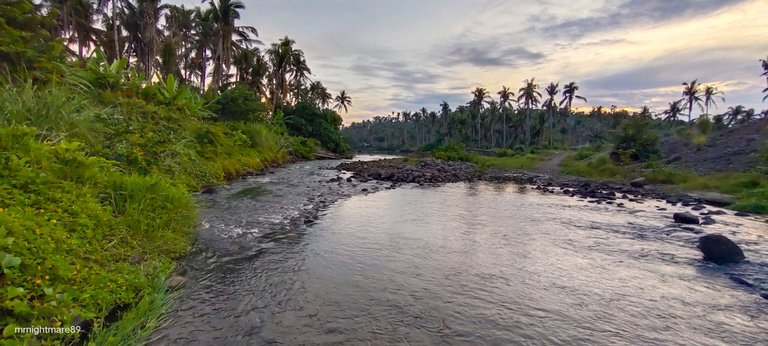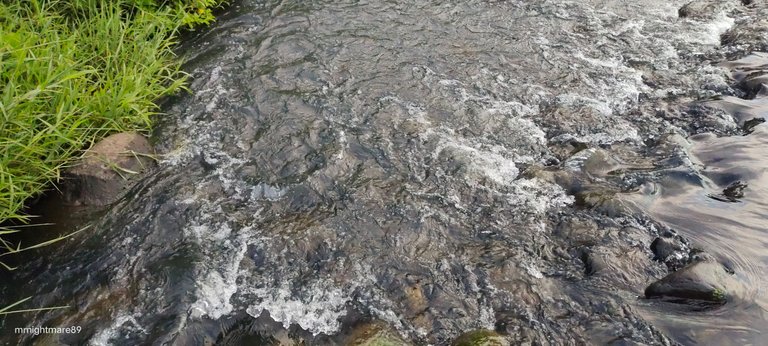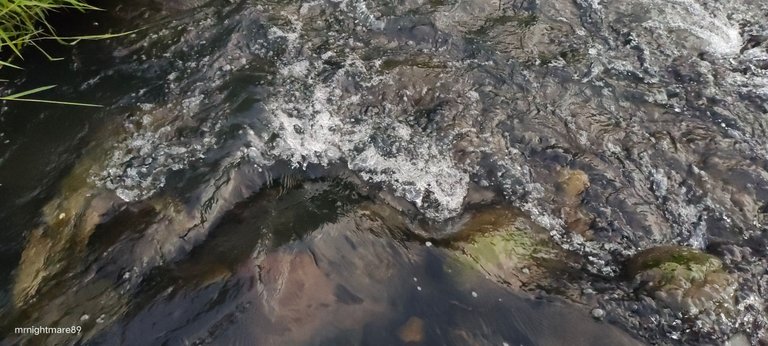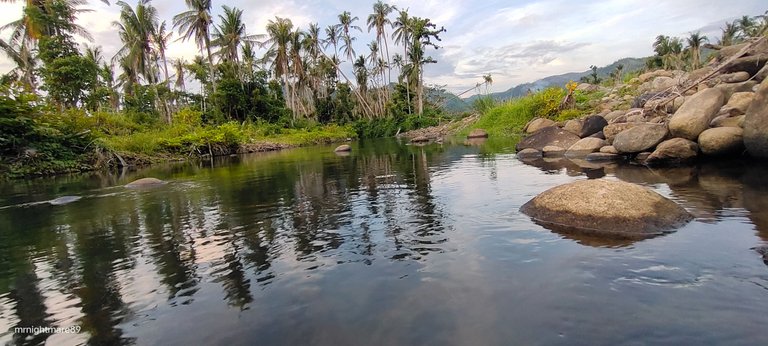 The water had a strong current even though it was so peaceful. I think it's obvious from my images how the water was so calm. The water supply might be fast, so when the ground changes like the water gets down. It's the time the current becomes so strong.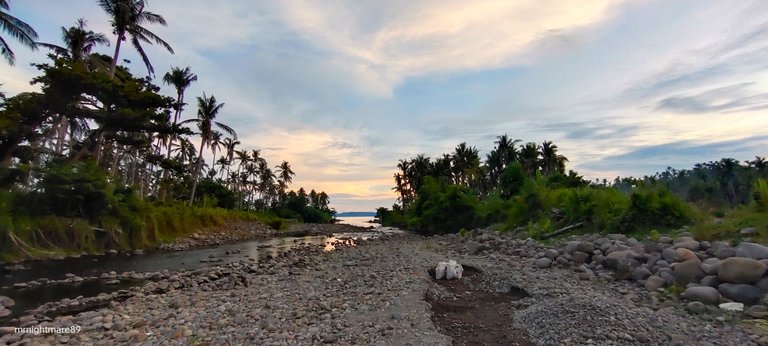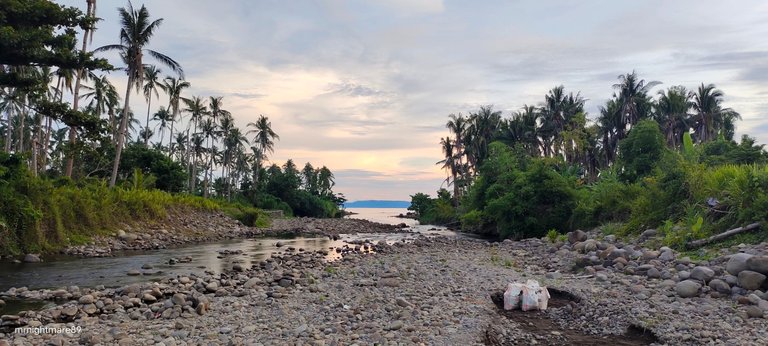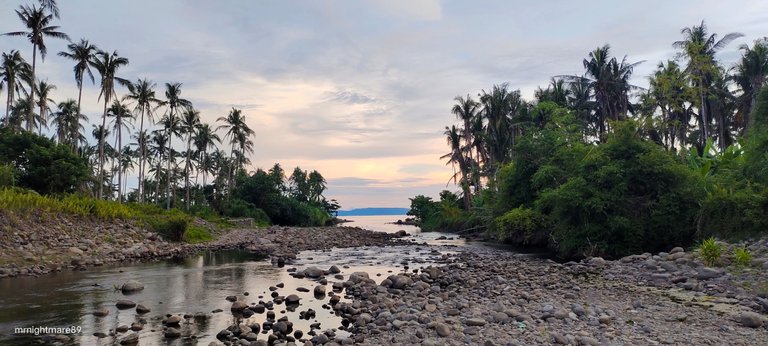 Now here we are, saving the best for last. Of course, I want to savor watching it, and to make that happen let's make it to the last. I'm saving it because I really enjoyed watching the view where the river ends at the sea. Adding the view of the surroundings that it was getting darker. That lonely feeling of that afternoon vibes added such emotions to me. Actually, I took a couple of shots going near because I was not satisfied and I felt like it would be a waste not to take multiple shots.
This made happen because of #wednesdaywalk by @tattoodjay. I felt like I am now returning to the old me who wanted to explore more places and share them with everyone here. Even though I have a boring lifestyle because of being in charge of my store. I'll make sure to enjoy myself sometimes when I'll have the chance like now. I also hope that I share #makemesmile by @elizacheng with my crappy post or shit post like most people said. 🙂🙂
Thank you for reading
All content is my own unless otherwise noted
If images are being recycled, I just found it fit in my article.
ABOUT ME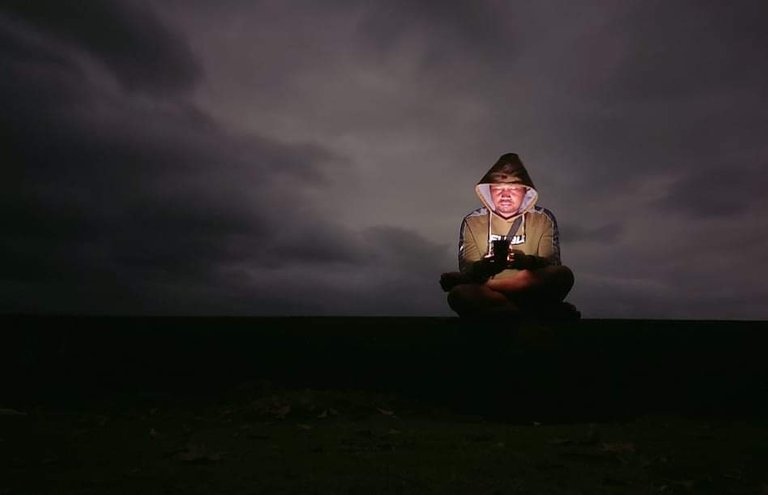 Paul is the name but prefers to be called mrnightmare that feels like living in the dream. A country boy and a dreamboy (dreamer) who likes to stay in a small village even though it means abandoning the future to become a seaman. The passion is writing but not sailing in the vast ocean. Don't wonder if the face will not be shown, this is better where the words can flow smoothly. Come, you can tell me your stories and I'll tell you mine. Together, let's explore the world by broadening our thoughts. If you need a shoulder I can lean you mine and I hope I can lean yours. The world is fun when living is not being alone but with someone.

---
---