Tega Jinxed Me ~ The Ink Well Prompt

My mother once told me that infatuation is when you find someone who is perfect, Love is when you realize they aren't but it doesn't matter. I guess I wasn't in love like I thought I was or rather maybe I chose to fall in love with the wrong person. Either way, I would no longer believe the lies my so-called boyfriend Tega continues to tell me.
Anyone who knew Jenny Smith would know that I was one who believed in fairy tales and couldn't wait for my prince charming to sweep me off my feet. I am an orphan who spent her whole life feeding from hand to mouth and my friend Lily was managing with the little we could get. That was until I met Tega.
Tega was described as a gentleman. He always cared for me and did so many things for me. He practically brought me out of my life of poverty by opening a huge store for me in a shopping complex and getting me a house of my own with a brand new car. I was so in love and felt nothing could go wrong with my life and Tega was my knight in shining armor.
Perhaps, the luxury he showered on me blinded my sense of reasoning. I didn't see anything wrong in his outpouring of love and flamboyance on me.
Often, my friend Lily complained about why Tega hasn't popped the question but I wasn't bothered since I felt he was just taking his time. I didn't really read much into things because I was blinded by love.
I didn't read much into the fact that the place we stayed together, he had only two shirts and two trousers with a single pair of shoes. Often I wondered where his remaining stuff might be but like I said, I didn't read much into things.
A time came when he told me he was to visit Dubai for a business meeting and was to stay for two months. Of course I believed him only to get the shocker of my life when I decided to visit a shopping mall to get my groceries in a nearby town.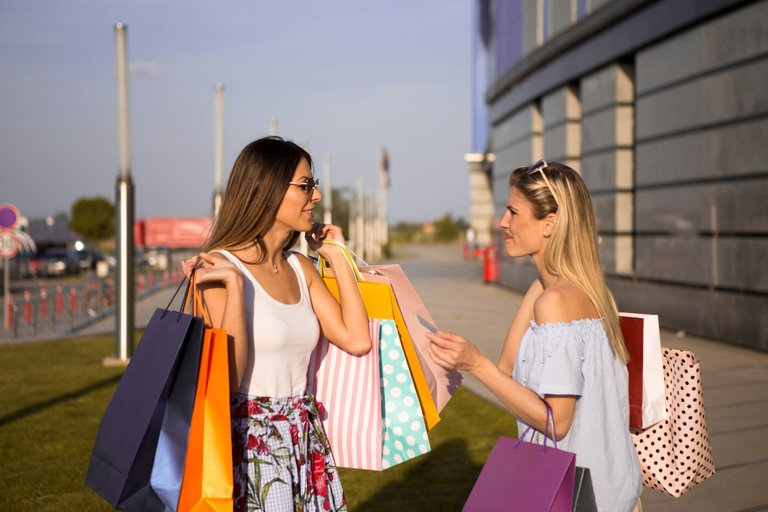 Borko Manigoda
On getting to the mall, I saw a man who had the same structure and walking steps like Tega and was holding an older woman acting all lovey and stuff, but I couldn't conclude since he was backing me. He was even wearing the same clothes as Tega and I felt this might not be a coincidence after all and decided to approach the man. On getting to him, I tapped him and he turned around only for me to get the shocker of my life, it was indeed Tega.
I felt so betrayed when I saw the wedding band on the woman's finger and a little boy ran over to them calling Tega his father. The shock was just too much for me and so I fainted. waking up, I saw Tega and the unknown woman with some workers around me asking me questions if I was okay. What really shocked me was the fact that Tega pretended as if he did not know me at all. I immediately tried to tell the woman everything and instead she shouted at me saying all kinds of things like
"You are just delusional and insane. I don't know you and I know my husband doesn't either. My husband treats me like the queen of his world and wouldn't ever cheat on me so I am sure you do not know what you're saying"
She got so angry and left the shopping mall. I went home and cried my eyes out and later on, Tega came over to the house shouting about how I tried to ruin his marriage with my childish behaviour and that I was supposed to understand being the other woman outside his marriage life.
One thing he said that really shook me to the core was when he told me there were four other women like me and none was complaining and still I tried to disgrace him.
I was in so much pain and as much as he gave me all the money I could've ever wanted, I just couldn't stay with someone with so much lies. I felt men are scum and not to be trusted. I had to move on with my life and I am fending for myself very well without any contributions from a man. Indeed you wouldn't know how strong you are until being strong is the only option you have left.
---
---