Love and Blindness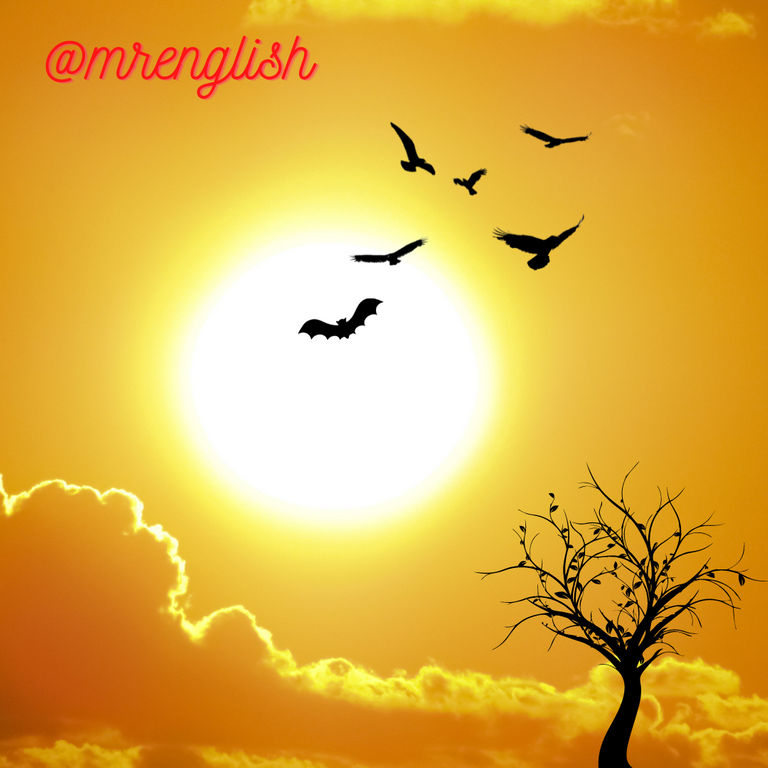 Image: Designed @canva.com
For the nineteen years Ara got married, she never conceived, not for once. She knew her the cause of her predicament but won't tell her husband so she could remain in the marriage. Bayo, is a new generation man, loved his wife passionately and won't consider childlessness as a big issue. He just wanted companion and he found that in Ara.
These past nineteen years has been traumatic for her as she devised various means to solve this problem. Ara had asked Bayo to try adoption so they could have a child to cater for at least and to keep their family heritage but Bayo would not bulge.
Nne, Bayo's mom had been worrisome. She called Ara all sort of names. Whenever she comes around she would call Ara out, like most African mothers-in-law would do when the voice of a child is not heard in the marriage of their children after a long time. As Nne came visiting, from the door she began to rant:
Where is that male pawpaw tree?
Where is that barren which who has eaten up her womb and would not bear us a child.
Ara wasn't pained anymore because she is used to all the name-calling she had received from her husband's family.
When their marriage clocked twenty years, she became desperate the more to have a child she could call hers. Her friend, Isabella took her to see a witch doctor popularly knows as Baba, who is known to have a connection with the goddess of the sun. He was known to have helped a lot of couples in this regard. Isabella excused Baba to go ahead with his consultation with Ara. Unfortunately, Baba told Ara why she doesn't want to hear.
You can't give birth to a child anymore and you know it. The goddess of the sun is angry right now.
Baba, please I have nowhere to run to. Help me appease the goddess. Even if it's just to be pregnant so that people could see that I am not barren, that would be fine. Ara suggested.
Why would you make such a terrible mistake? And now you want a miracle child.
Unfortunately, Ara could not get the help she needed from Baba, the sun goddess which doctor. It was at this point that Isabella came and asked Ara what it was she had done in the past.
Ara was twenty years old. She just got admission into the university and life is different from what it used to be when she was at home with her parents.
I had a boyfriend, Michael. I met him in my first semester and first year at the university. He was handsome and was fond of me.
One day, I accompanied him to visit his friend off-campus. His friend lives in a castle and had expensive cares. They both talked privately for some minutes while I sat in the living room. When they finished, they joined me and after a sumptuous meal, went back to the campus.
That night, Michael told me he would marry me if I could make him wealthy.
I was so happy that I agreed that whatever it takes I would do. Then, Michael told me to give him my monthly flow. Ignorantly I did.
Within a few weeks, Michael became so wealthy. He cared for me and I enjoyed everything a woman could ever want. Clothes, shoes, bags, jewelry, and what I could ever imagine.
When we graduated and went for the one-year compulsory national youth service, I lost contact with Michael. I have initially lost my monthly flow from that time I surrendered my flow to him.
What! Isabella shouted
You went that far, for a guy. You were so foolish to think that you can reach a luxurious life by giving your womanhood. That was sacrilegious.
Bayo, after the pressure from his family members especially his mother, took another wife and within the space of a year, they had a set of twins. And Bayo moved his attention to his new wife, Monique.
When the centre could no longer hold, Ara decided to walk away from the marriage and relocate to another city entirely, where should hoped to start life all over again. So, she opined to go to Plateau. There, life is peaceful with lively people. Ara had a big boutique for ladies. She made a lot of money but had nothing to do with men.
One hot afternoon, a beautiful tall girl and probably her boyfriend walked in; she bought a trolley load of clothes and shoes. When they were to pay, presented credit card with the name of the guy on it, EFFIONG MICHAEL. Michael has changed his looks but the resemblance is still there. Ara walked up to Michael, demanding what he did with her monthly flow while they were at the university. She ordered that the police be called and that everyone be on the standby so that this Michael doesn't escape.
Michael was arrested and charged to court but no charges could be made against him as the law does not have the jurisprudence to prosecute anyone on the grounds of such spiritually inclines matters. Ara bore the loss for ignorantly selling her destiny to a guy whom she met at school.
---
---