Lawyers Of Fortune

Image source
Theresa lived in a beautiful estate which she inherited from her husband after his death with their only son, Jones. It was a huge tussle between Theresa and family members of late Kalu on a claim of the many landed properties he left. As Africans, the family was of the view that they have a part of their late son's property. In the middle of it all, she discovered that her husband was killed by some of his family members in collaboration with their family lawyer. She had ro be careful else, she will be killed too. One of the days, as she was cleaning her late husband's apartment, she found a flash drive in Kalu's office suitcase and decided to see what it contains.
To her amazement, it was a video clip. In it was the coverage of the planning meeting held under a popular bridge in Abuja to alienate Kalu. She called Jones, told him her latest discovery of how his late father was murdered by his lawyer, Barrister Maria Sassy, and Ademulegun, his oldest brother, as they engaged the notorious assassin, Stone.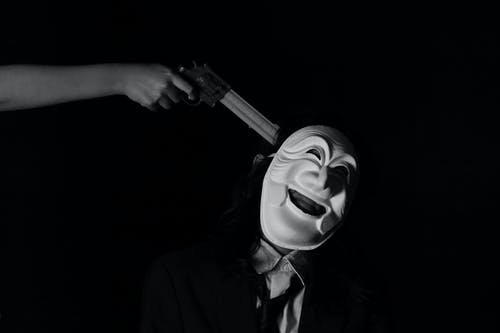 Image source
A month after, Theresa's body was found decomposing inside her SUV parked by the cathedral. Probably, she had been killed by those who killed her husband. This was the most painful experience for Jones. He was so pained that the only family member he has is dead. Jones pledged to revenge the death of his parents. He was ready to go the mile to ensure that his parents didn't die in vain. Theresa was buried in the Lekki, Victoria cemetery in her husband's grave with only Jones and some family in attendance.
Soon after he was called to bar, all he wanted was revenge soon then he joined the Wilberforce's Law Firm, then he started defending their numerous clients in court. Jones became a force to be reckoned with in the law business across the nation. At the age of thirty-two, he has become a P.hd Holder in civil law. Upon this attainment, he opened a law chamber and become the senior partner.
As much as he was a lawyer, in the night, he would disguise himself as some rascal fellow and accosted the killers of his parents Ine by each. First of his many victims was Barrister Maria Sassy. Maria was so greedy that she had to connive with Chief Ademulegun to smite Kalu who they feel isn't doing enough for the family and paying as much as he should to the attorney. She acted against the ordinance she swore as a practicing lawyer. Jones visited Maria that evening uninvited, she was preparing dinner in the kitchen. Without mincing words, he stabbed her with the kitchen butcher's knife severally and wrapped the handle in her hands to erase confuse the fingerprints. The end is near for other assailants who had a hand In the death of his parents.
Unfortunately, Stone had been incarcerated for a crime he committed where he murdered the Chairman of a motor Park in the tussle of who controls the park. He was still in remand when Jones took over the case in a bid to be Stone's counsel. After much hearing before the High Court Judge, Stone was discharged and acquitted of the murder case against him. On the fateful day when he was discharged and acquitted, Jones went for him. While they were in a happy mood at Stone's Lekki home, Jones entered like every other guest and slit him in the throat, and walked away. No one could ever trace it to him.
Uncle Ademulegun is the next target. Jones had determined to murder him gruesomely. On the said day of the planned murder, Jones traveled to his father's village where his uncle now settled after a meritorious service with the railway corporation in Lagos. This time, he came with plenty of gift items for his Uncle. He was welcomed home after such a long while. After about five hours with his uncle and family, Jones announced he's leaving and promised to visit regularly henceforth. Contrary to this, Jones had booked a hotel in the next town from where he would launch the surprising attack.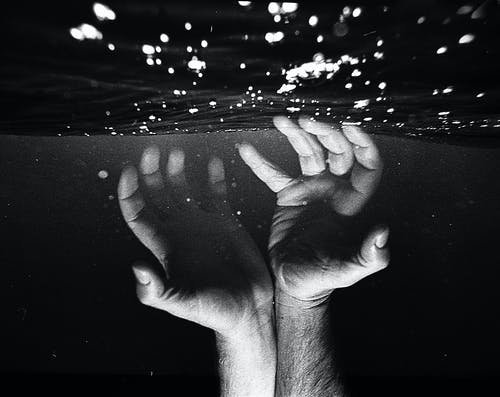 Image source
He had monitored his uncle's movement for three days. On the fourth day, he decided to attack. The attack was to drown Ademulegun in the village stream. Early in the morning, as Ademulegun walked the lonely path to check out on his traps, Jones attacked from behind and dragged his uncle with twine around his neck through a farm to the stream where he successfully drowned his Uncle. As he was leaving the scene a group of hunters caught him in the act and reported him to the local police station.
Now, Jones rots away behind bars because of his total will to revenge the death of his parents. To him, he has no regrets whatsoever killing those who made him an orphan.
At the court, the judge confessed that Jones had gone to far taking laws in his hands knowing the consequences. Her verdict was that Jones be sentenced to death by hanging.
This what revenge had caused Jones, the man who had a promising career.

---
---