English guy is totally shocked - Behold the power of the sun!
Alright, alright, well I haven't lived there for many years but still I am so shocked at the power of the Mexican sun!
I am used to growing in various European countries especially in south Spain but its now 18.30 and the sun is still burning! and we are only just entering April. We had a lot of smoke around yesterday morning, the whole area was covered in a haze, and right now a mountainside was burning not far away. I took the drone out and tried to upload the footage but its a 4k camera and the internet I use don't allow me to upload big vids sadly.
---
I was up early today to go finalize a deal to start buying 264 hectares of land in Mexico, but the seller has been in hospital with a stomach infection so it was cancelled today. By the time I got back it was 10.30am and I got distracted online. I saw that I needed to repot more plants so I got to it!
There were some beans and a few melons that needed new pots for themselves instead of sharing.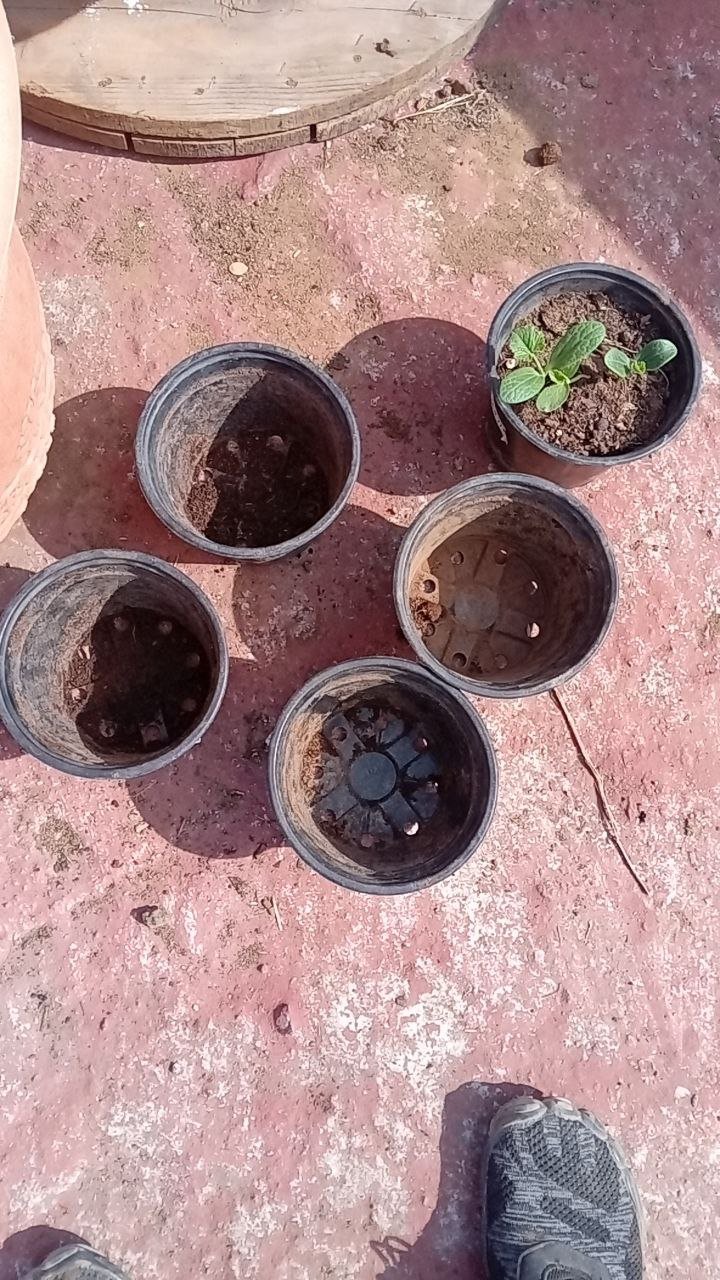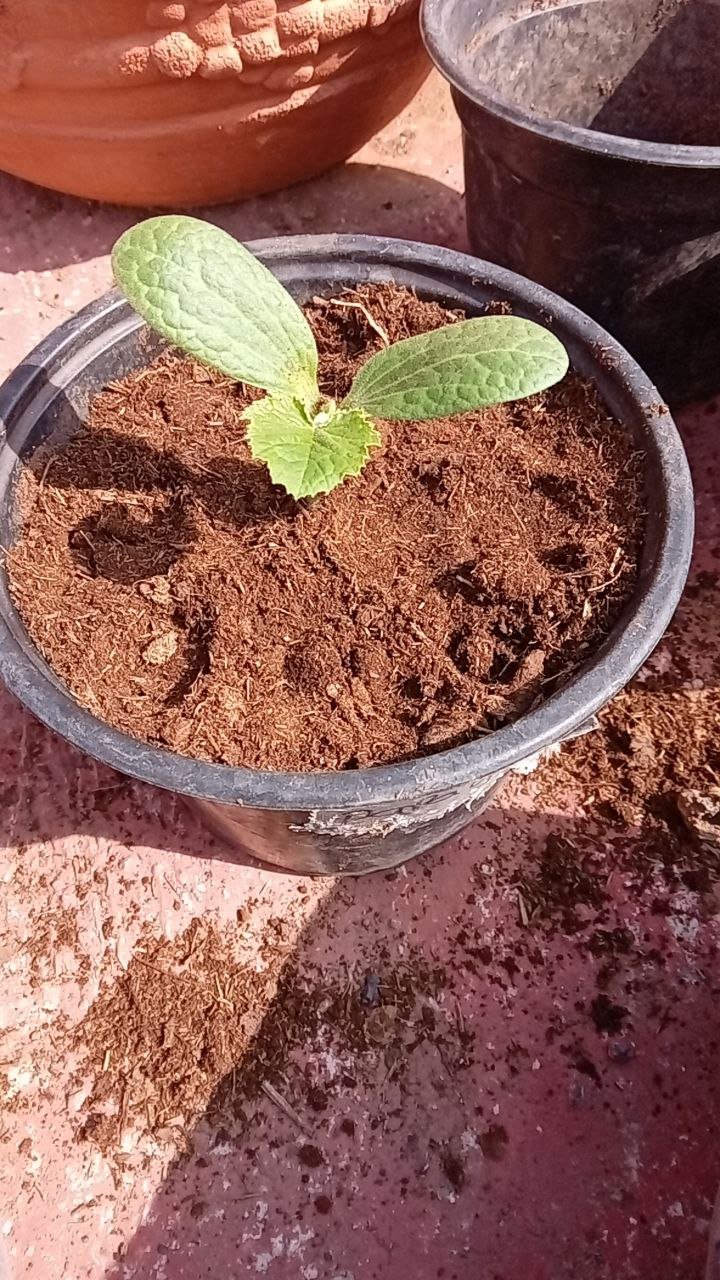 The cucumbers have got leaves now and are in their cups, so far the soil that was made is not too bad, just needs perlite stones.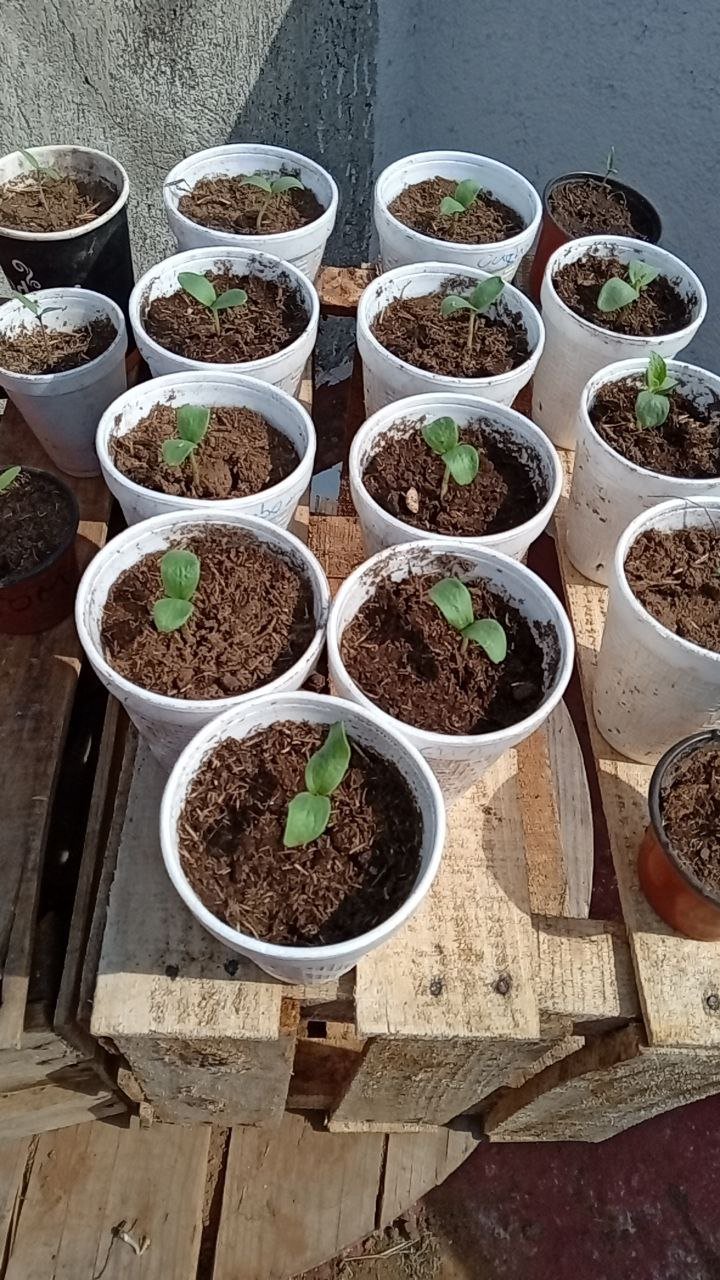 As I looked up after repotting, I noticed one plant was flopped over, and then I saw another, and another! I didn't realize the time, and the sun was high, frying the newly transplanted plants! I had to rush and get everything inside and to keep the door open so things don't cook in the greenhouse room.
...fresh planted things do this in direct sunlight!

Event the corn got roasted, even though it wasn't freshly planted and loves sunlight - the roots were exposed enough to get to hot and it flopped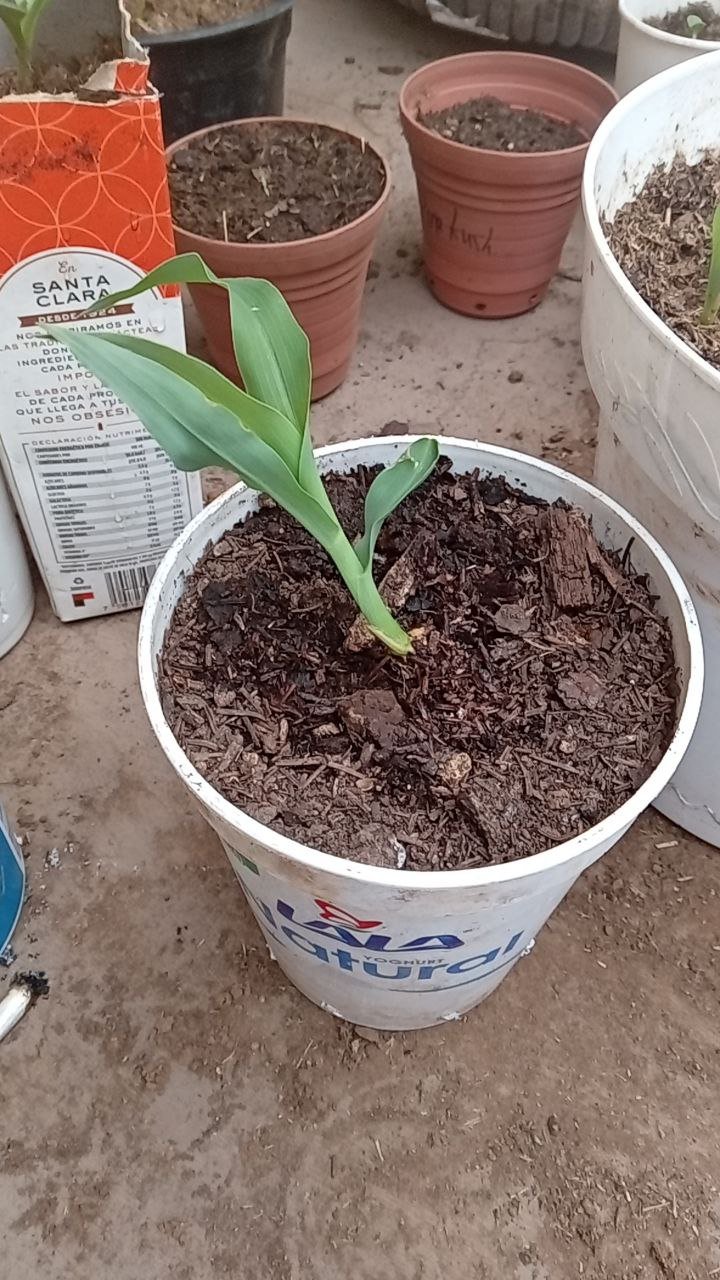 ---
These plants get baths more than I do! There was no other way to save them, they all needed re-watering already just a few hours later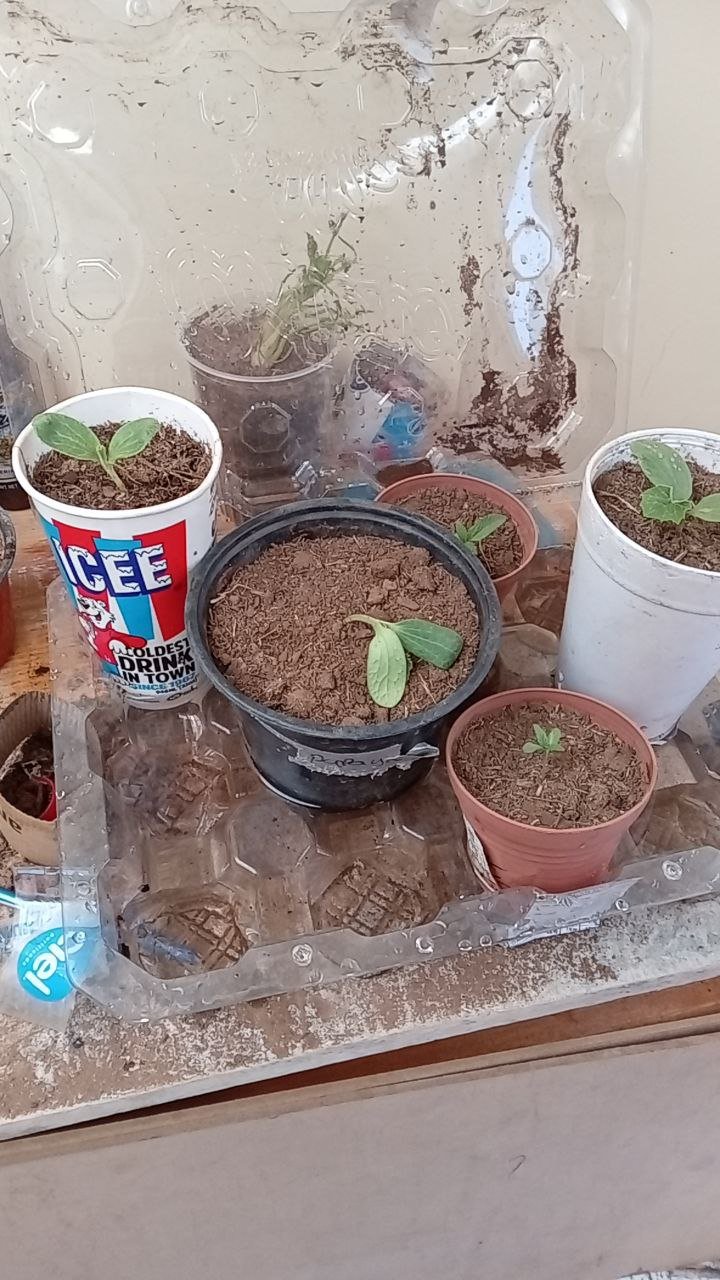 It took a while and they soaked up 5 liters of water! I just wet the tops to keep the soil moist, but for root growth, feeding from the bottom is always best.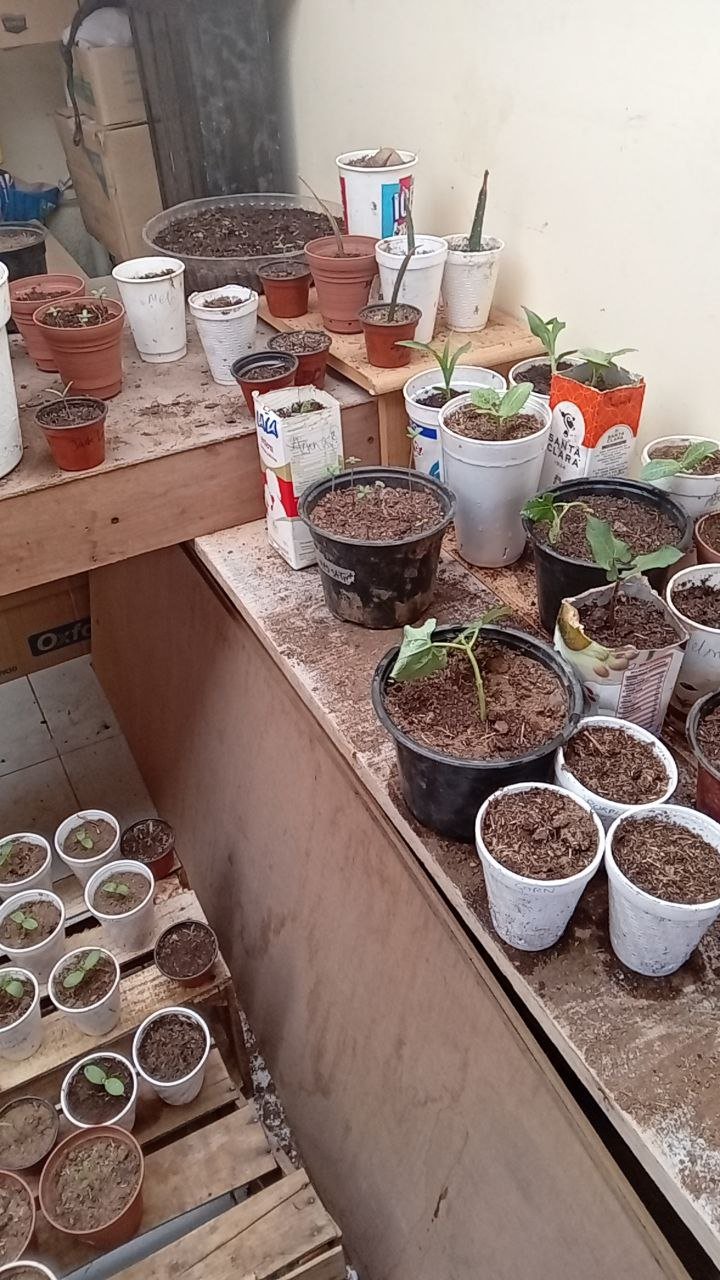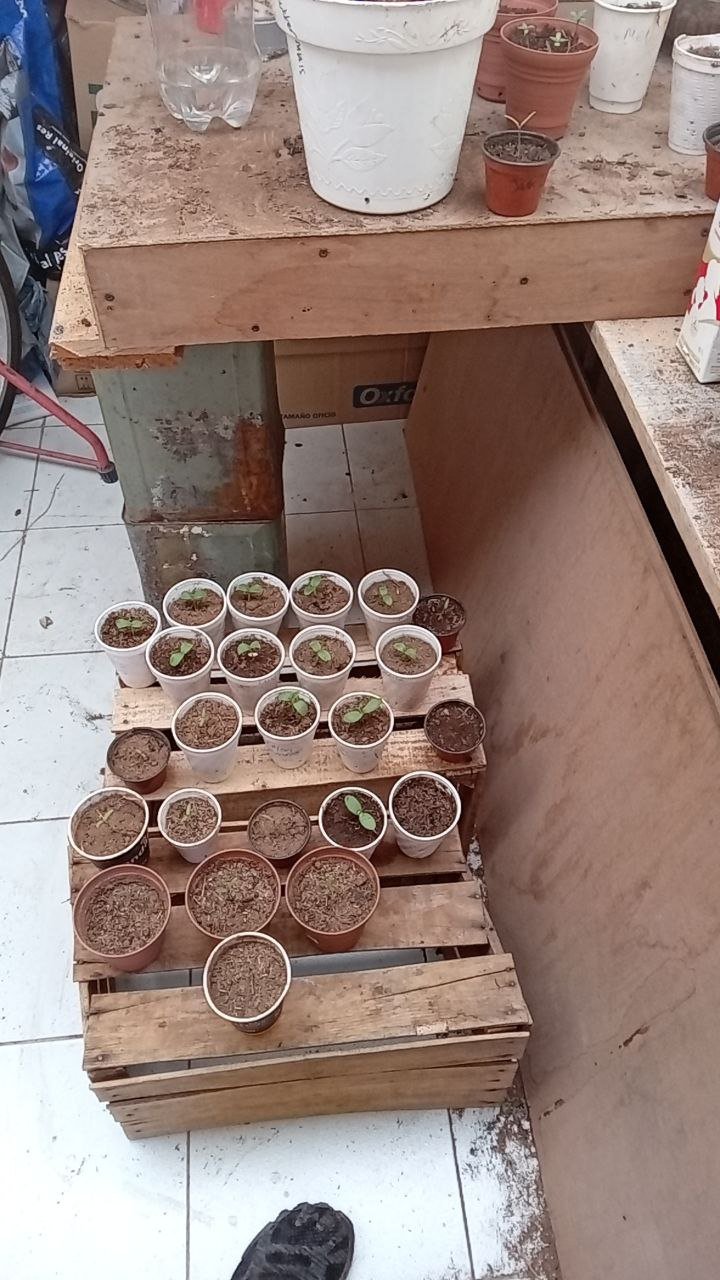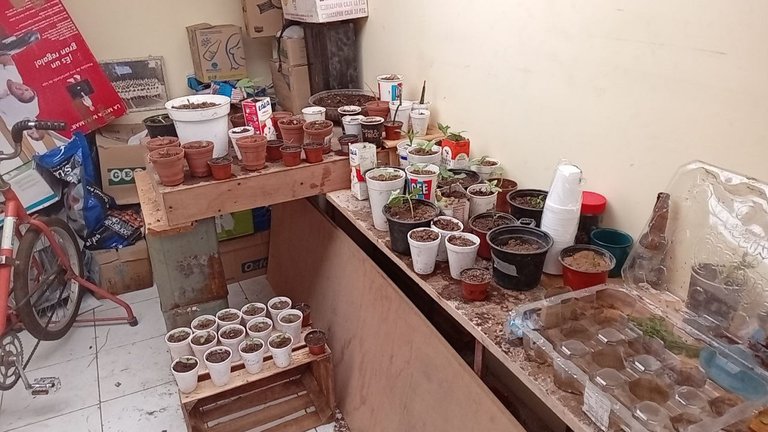 ---
I need to do some more planning for Skogen Bosque
Have a great day! Big Love & Abundance,
@movingman
---
---