I did not adopt them, they forced me to adopt them.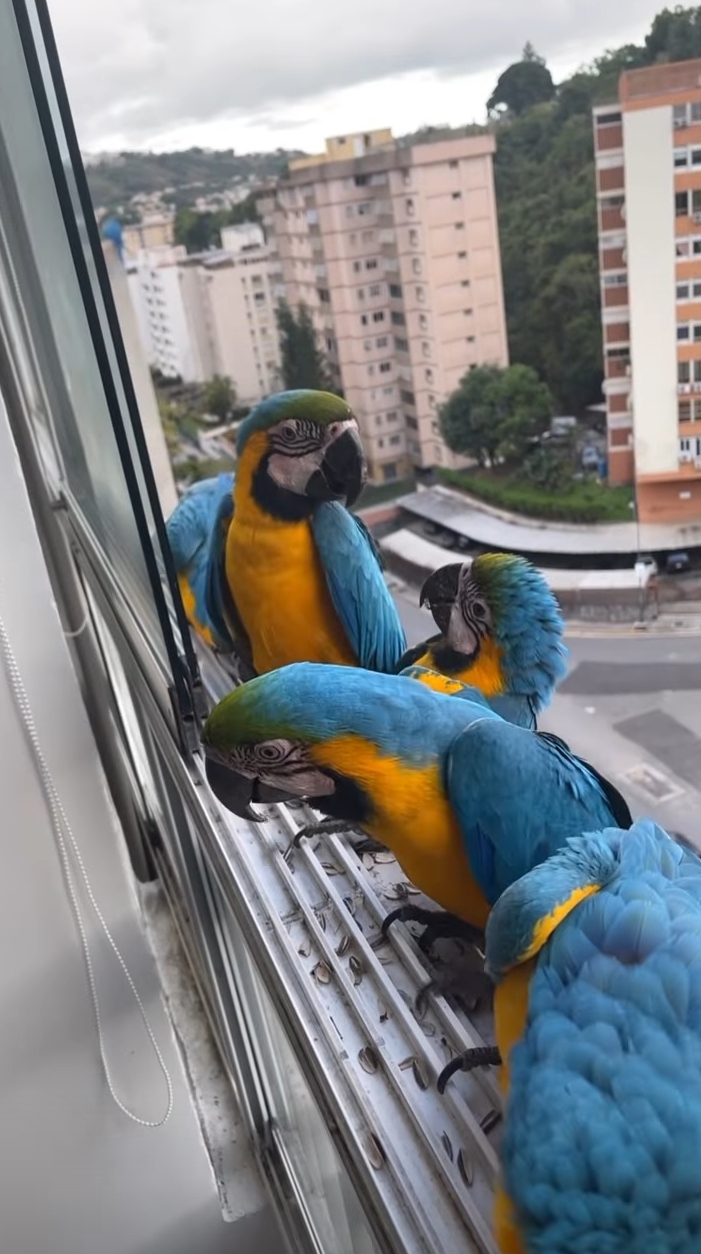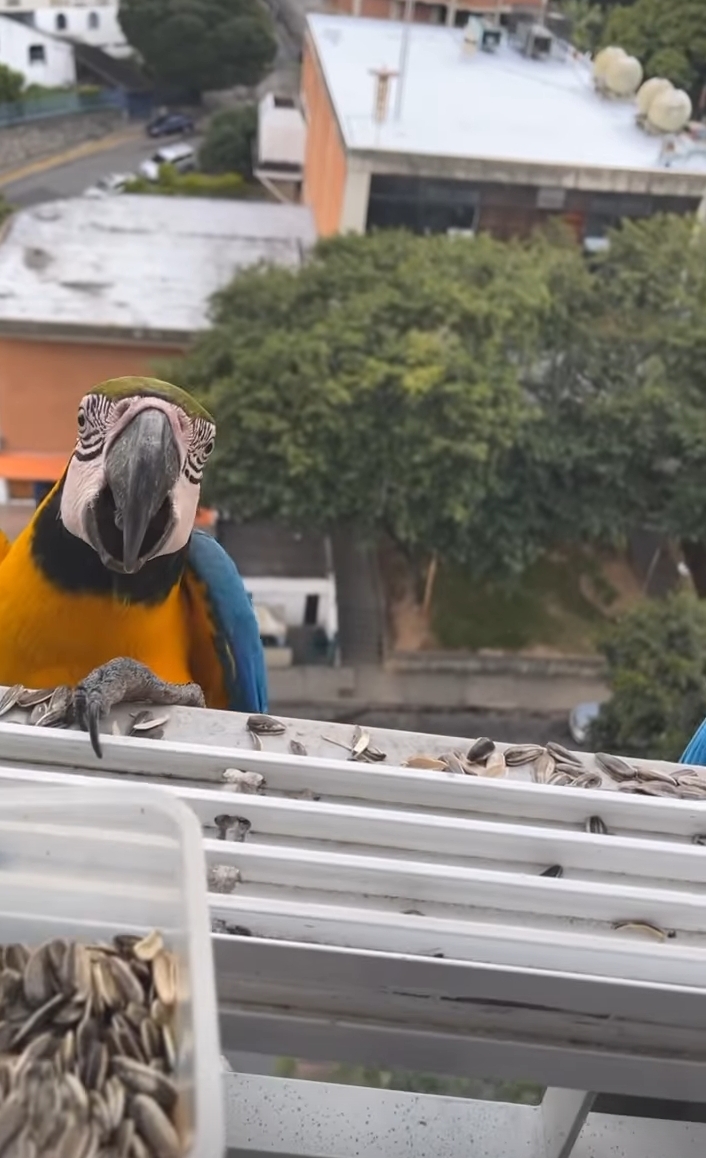 Greetings friends pet lovers. Today I want to share with you my brief history with the macaws of my city, a history that will go on until the eternal one allows it or until they decide to stop visiting me.
---
Saludos amigos amantes de las mascota. Hoy quiero compartirle mi breve historia junto a los guacamayos de mi ciudad, una historia que va hacer hasta que el eterno lo permita o hasta que ella decidan dejar de visitarme.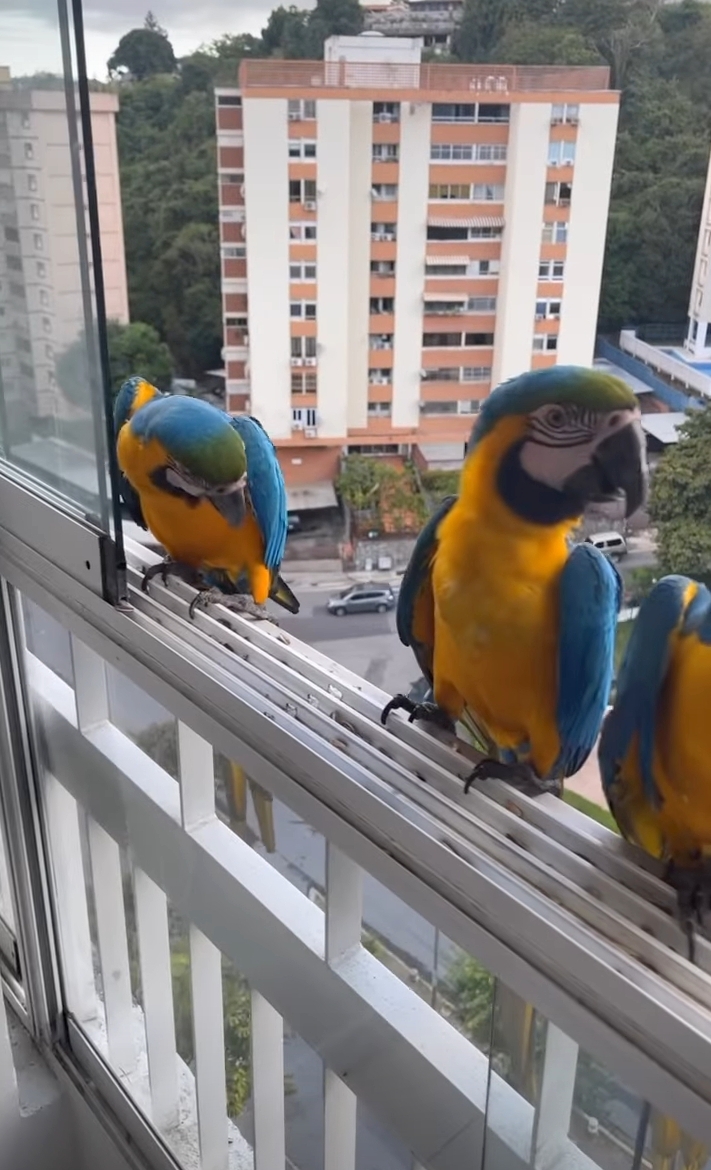 These are my friends the macaws to whom I gave the name of the noisy ladies, who day after day comes to my home in search of food or just stop to rest, but it became routine to come to the sale and they did not get anything from me. Until one day I decided to give them cambur, and the next morning there were no longer two but 5 of them. So one day I woke up determined to buy sunflower seeds and cut a container to give the first day to see that I approached them did not hesitate to fly away because they thought they would become my hostages, the next morning I left them a little of the seed in the sale so that they were taking confidence as I was approaching them little by little.
---
Estas son mis amigas los guacamayos a quienes les di el nombre de las señoras ruidosas , quienes día a día viene a mi hogar en busca de alimento o solo parar a descansar, pero se volvió rutinario su llega a la venta y ellas no conseguían nada de mi. Hasta que un dia decidí darles cambur, y a la maña siguiente ya no eran dos si no 5 de ellas. Por lo que un día desperté decidido a comprarle semillas de girasol y corte un envase para darle el primer día al ver que me les acerque no dudaron en salir volando pues pensaron que las volvería mis rehenes, a la mañana siguiente te les deje un poco de la semilla en la venta para que fueran tomando confianza al igual que me les iba acercando poco a poco.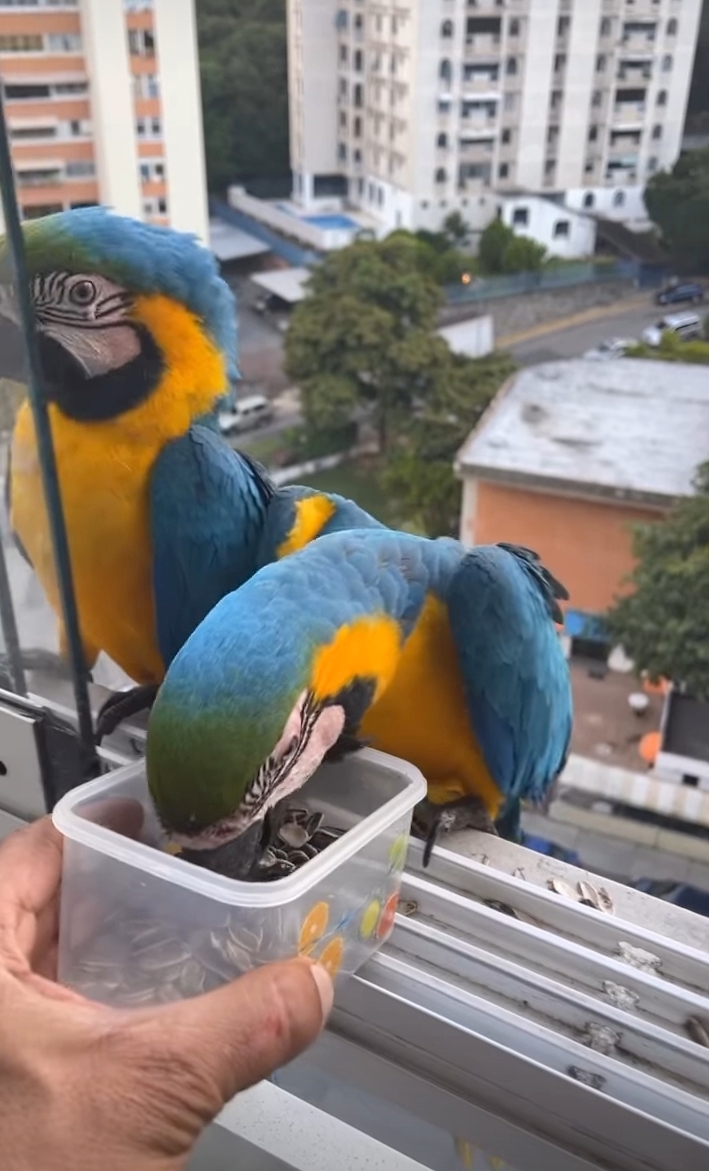 Until they realized that it was not their enemy, but who would adopt them, as there is a saying that if you can't beat the enemy, join him. The good thing about the noisy doñas arriving daily at my window is that I don't have to use alarm clocks because they do their job very well and even more so if I don't leave them their seeds or fruits. Many times it is very difficult to take photos of them because they are so imperative and fight for the food.
---
Hasta que ellas notaron que no era su enemigo si no, quien las adoptaría ya que hay un dicho que dice si no puedes con el enemigo únete a el . Lo bueno de que las doñas ruidosas llegue a diario a mi ventana es que no tengo que usar alarmas despertadoras ya que ellas cumplen muy bien su trabajo y mas si no les dejo sus semillas o frutas. Muchas veces es super difícil tomarle fotos por lo tremendas eh imperativas que son y peleonas por la comida.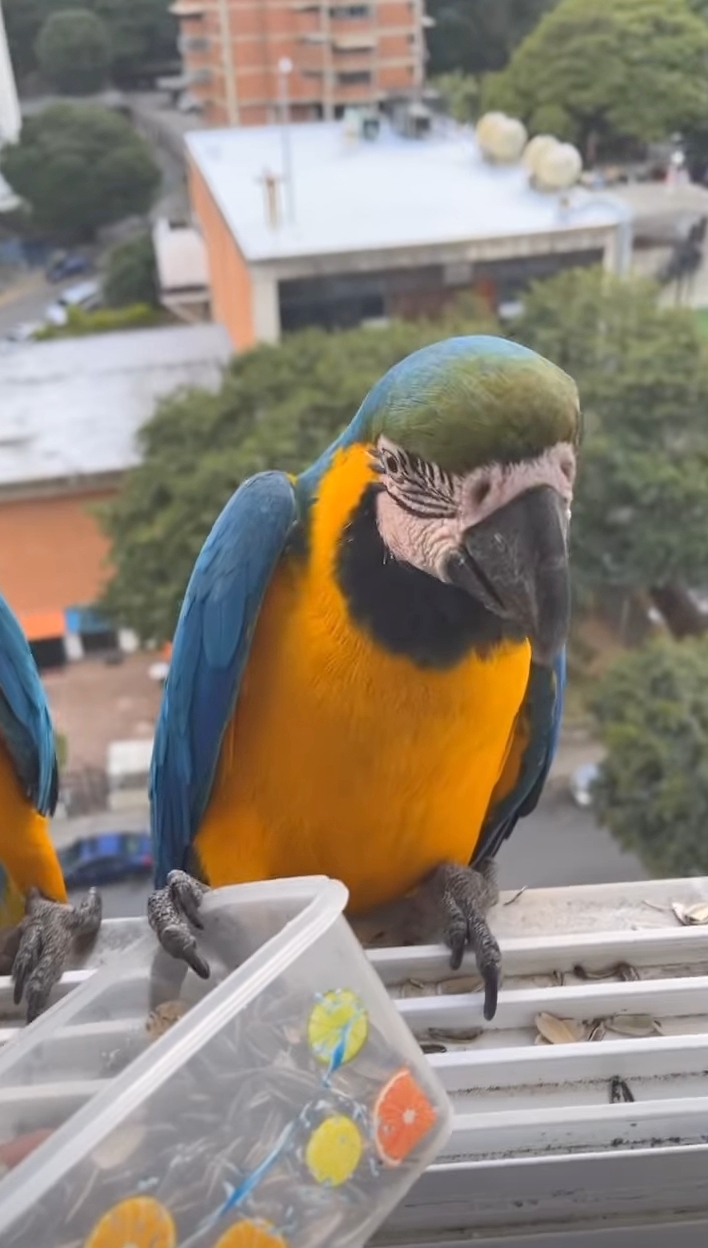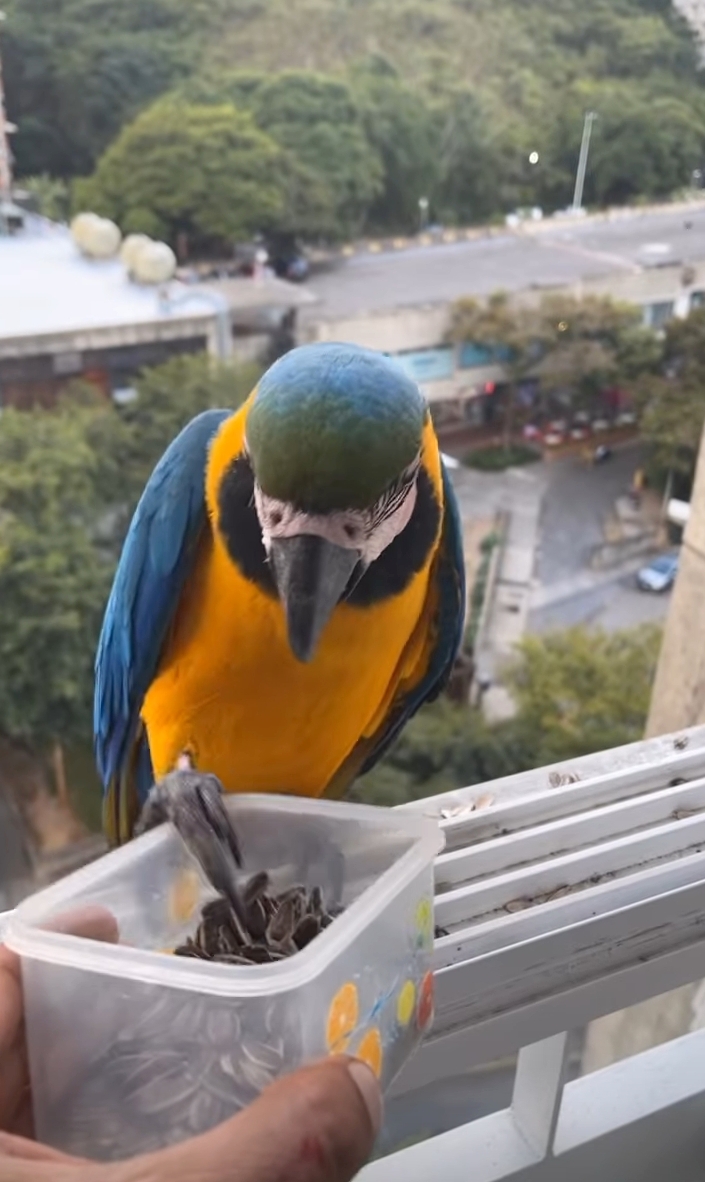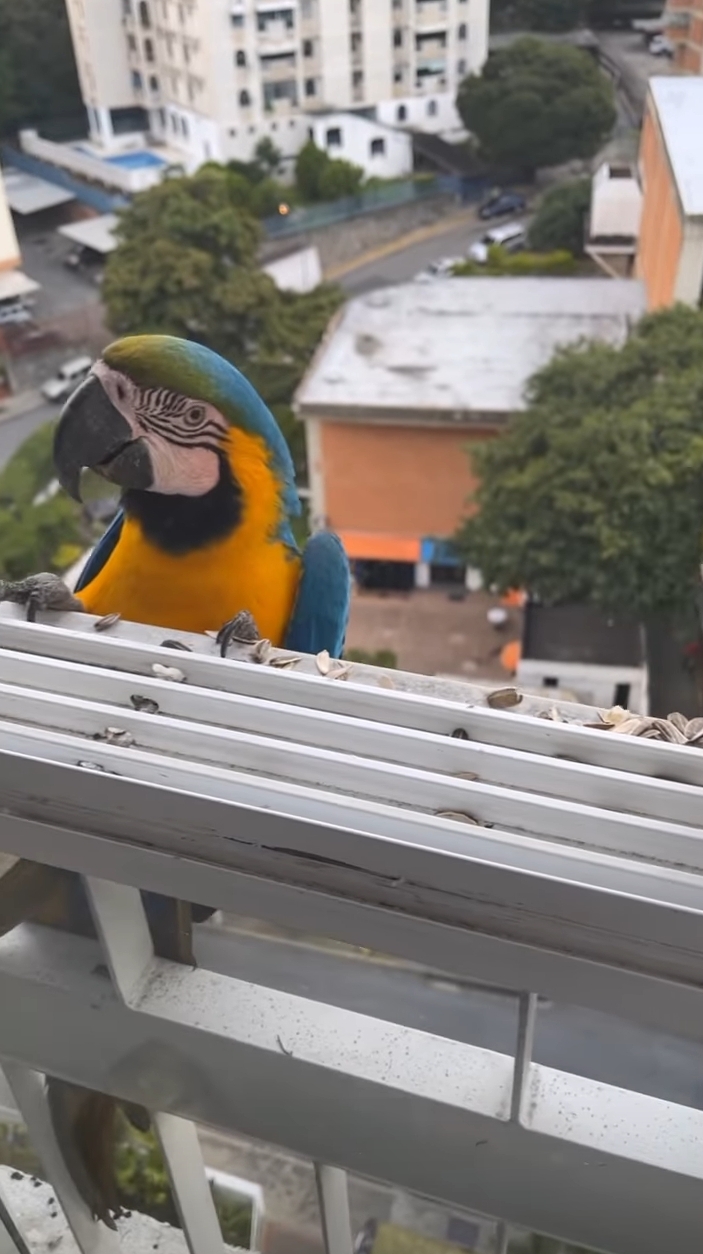 Translated with www.DeepL.com/Translator (free version)
Gracias por visitar mi posts
---
---