Travel break - Delicious meatballs (EN-TR)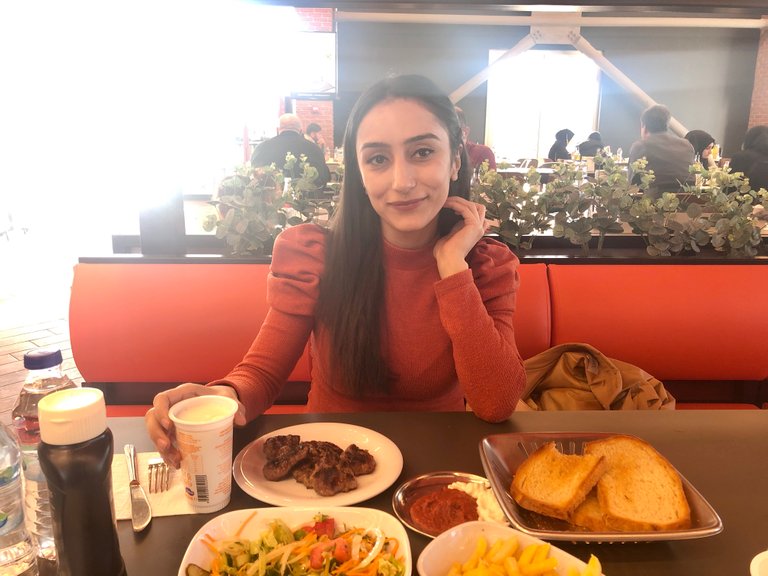 Hello to everyone. 🤗
Yesterday we traveled 1000 km. It was a bit tiring. I like to take a break and eat while traveling.
Good food is not available at the roadside establishments. There are also rare beautiful ones. My favorite thing in roadside facilities is to visit places with local products. In fact, when traveling by bus, I used to get off for this, especially in the stop areas. 🌸
TR
Herkese merhaba.
Dün 1000 km yolculuk yaptık. Biraz yorucuydu tabi. Yolculuk yaparken mola verip yemek yemeyi seviyorum.
Yol kenarındaki tesislerde güzel yemekler olmuyor. Nadiren güzel olanlar da var. Yol kenarındaki tesislerde en sevdiğim şey yöresel ürünlerin olduğu yerleri gezmek. Hatta otobüsle yolculuk yaparken özellikle mola alanlarında bunun için iner gezerdim. 🌸
This time we entered the famous meatball restaurant. And we ate meatballs. I wanted to share them with you too. Most of you know Köfteci Yusuf. It is a famous place in Turkey.
TR
Bu kez meşhur köfteciye girdik. Ve köfte yedik. Size de bunları paylaşmak istedim. Köfteci Yusuf'u çoğunuz bilirsiniz. Türkiye'de meşhur bir yer.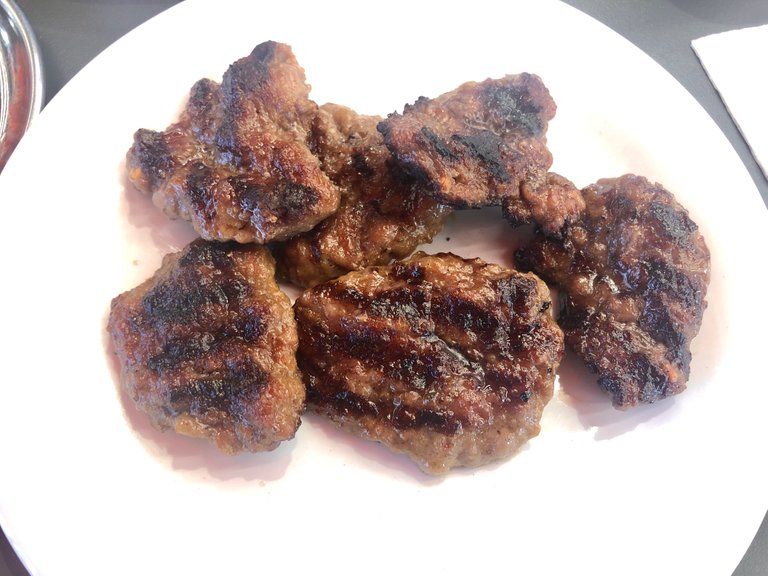 I did not like the meatballs very much this time. It wasn't bad, it was even good. But I started to dislike this kind of meatballs. Too much carbonate is thrown into it. Now I feel like I'm eating more balloons than meatballs 😄
TR
Ben açıkçası köftesini bu kez çok beğenmedim. Kötü değildi, hatta güzeldi. Ama ben bu tarz köfteleri fazla sevmemeye başlamışım. İçine çok fazla karbonat atılıyor. Köfteden çok balon yiyormuşum hissi oluyor artık 😄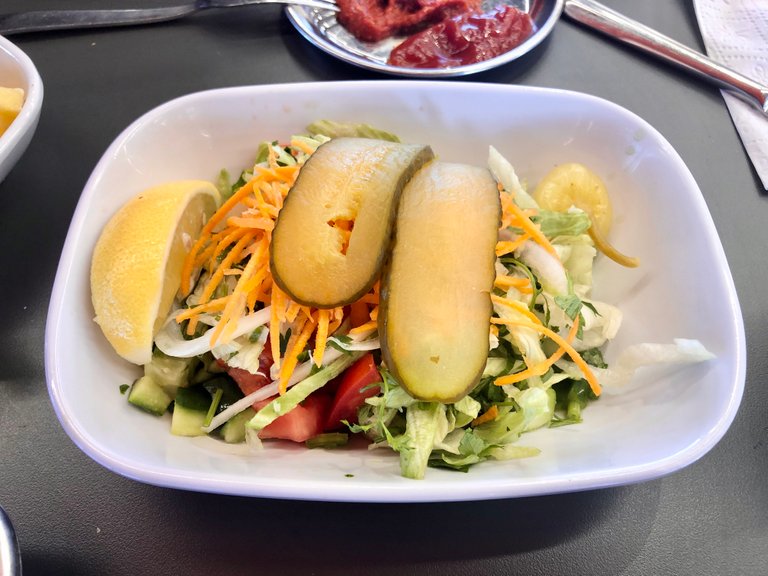 This was the salad. I liked the salad. I think it was done with care.
TR
Salatası bu şekildeydi. Salatasını beğendim. Özenli yapılmıştı bence.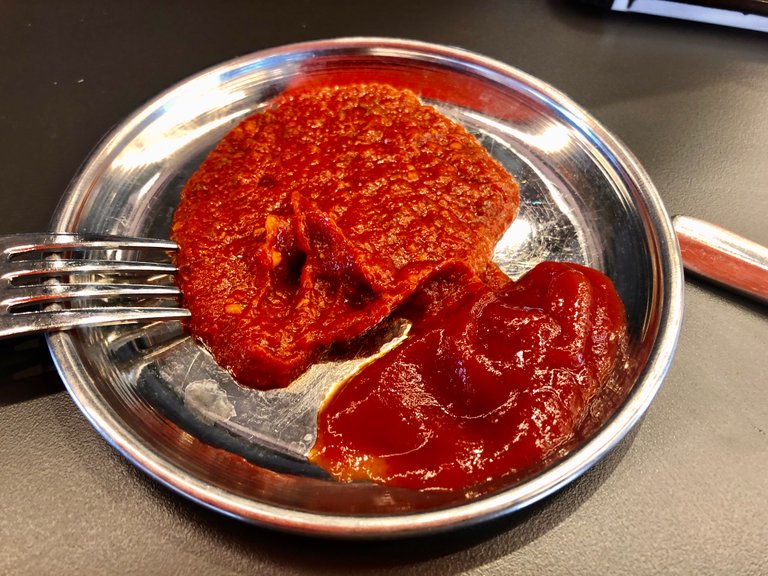 The taste of the chili paste was very pleasant. Or it was nice because I was very hungry. 😄
TR
Acılı ezmesinin tadı çok hoştu. Ya da ben çok acıktığım için güzel geldi. 😄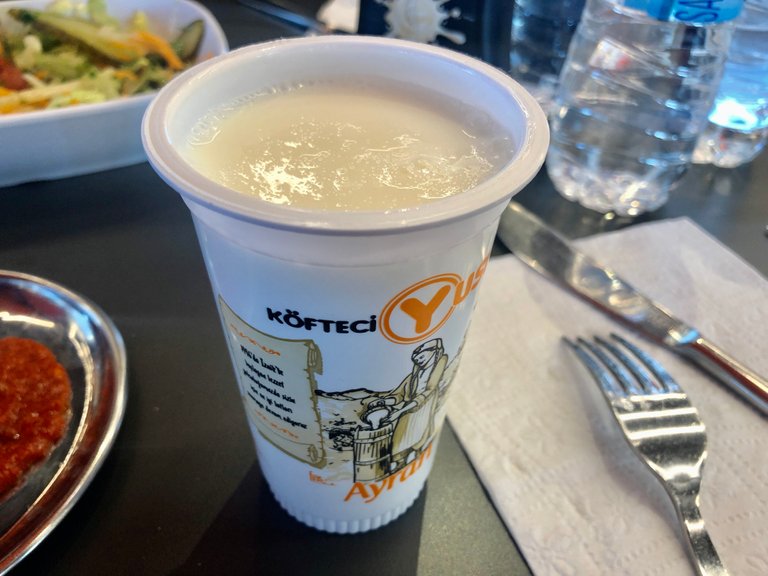 Along with the meatballs, of course, we bought ayran, our national drink. It was their own brand of buttermilk. It was nice too.
TR
Köftenin yanında tabi ki içecek olarak milli içeceğimiz ayran aldık. Kendi markalarının ayranıydı. Güzeldi de.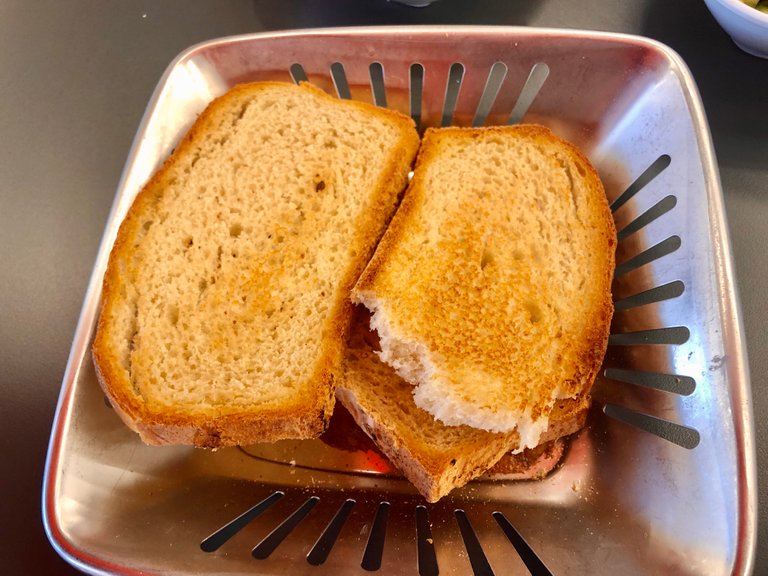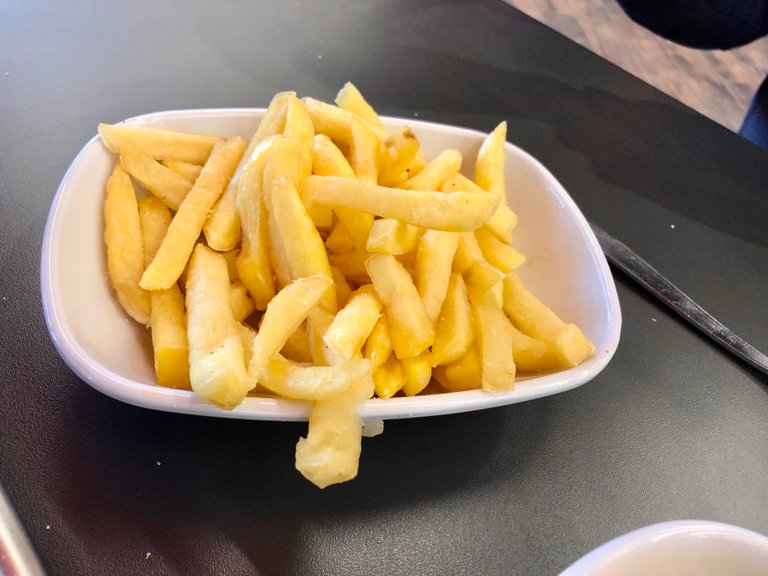 Lastly, I didn't like the fries very much. I think they were serving gravy fries when I ate here years ago. I really liked it then.
TR
Son olarak patates kızartmalarını pek beğenmedim. Seneler önce burada yediğimde soslu patates kızartması yapıyorlardı sanırım. O zaman çok beğenmiştim.
It is preferred when traveling. The prices were also reasonable in my opinion.
TR
Yolculuk yaparken tercih edilir. Fiyatları da bence uygundu.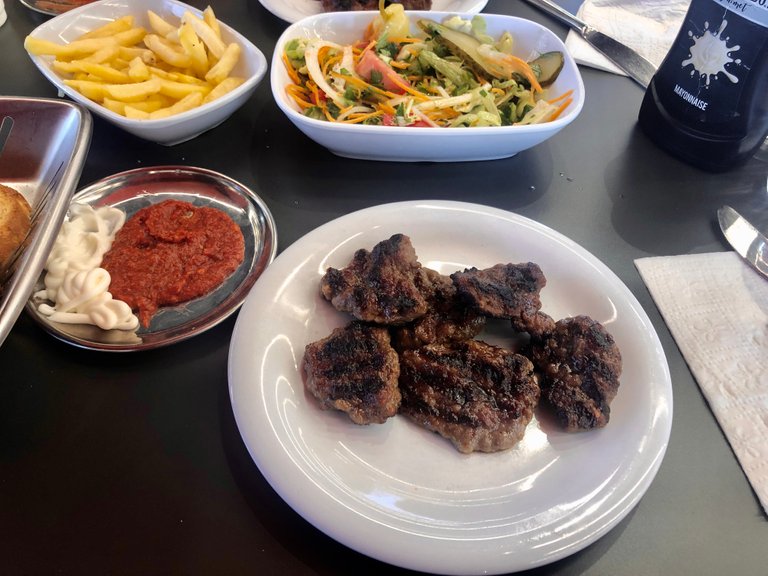 Our journey took a very long time. Of course, we took many breaks. On the way from Ankara to Urfa, the weather got very hot. For the first time, I'm happy about it. Because I froze quite a bit in Ankara. 😄
TR
Yolculuğumuz çok uzun sürdü. Birçok kez mola verdik tabi ki. Ankaradan Urfaya gelirken hava da bi hayli ısındı. İlk defa buna sevindim. Çünkü Ankara'da bayağı bir dondum. 😄
I'm sorry if you're craving meatballs and you can't eat them right now. Thank you for reading. See you later. 🌱
TR
Köfte canınız çektiyse ve şu an yiyemiyorsanız özür dilerim. Okuduğunuz için teşekkürler. Görüşürüz. 🌱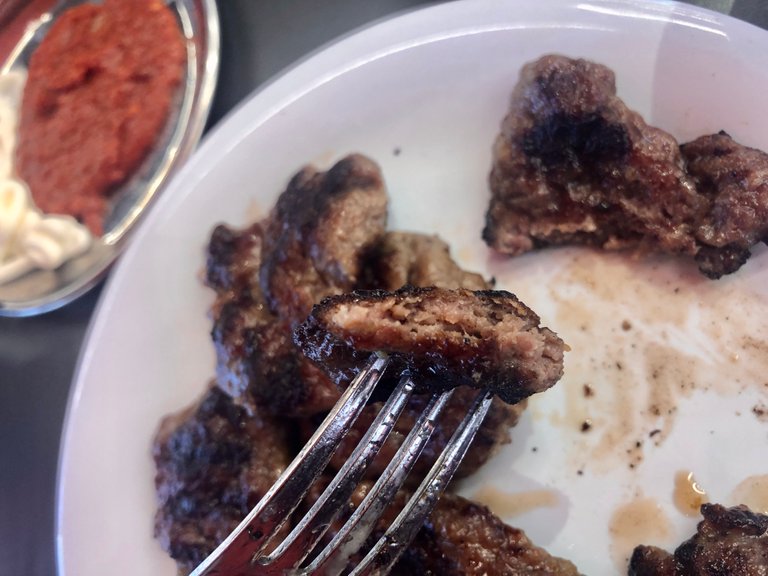 )
---
---