My Sweet Orange Tree book review - Şeker Portakalı incelemesi (EN-TR)
https://images.ecency.com/DQmT3PAqfeRixq1mhZkurAY9Kw8mfdjr7ZFontwLpdBQakH/img_8652.heic
Hello friends. I will talk about a good book. My Sweet Orange Tree. Although it is called a children's book, it is a book that everyone should read. I think more adults should read it. We were all kids once. Sometimes we forget our childhood. We forget how we used to think, how we looked at things when we were children. My Sweet Orange Tree is a book that reminds of that.
TR
Merhaba arkadaşlar. Güzel bir kitaptan bahsedeceğim. Şeker Portakalı. Çocuk kitabı denilse de herkesin okuması gereken bir kitap. Bence daha çok yetişkinlerin okuması gerekiyor hatta. Hepimiz bir zamanlar çocuktuk. Bazen çocukluğumuzu unutuyoruz. Çocukken nasıl düşünüyorduk, olaylara nasıl bakıyorduk bunları unutuyoruz. Şeker Portakalı bunu hatırlatan bir kitap.
Written by Jose Mauro De Vasconcelos, this book is the kind that moves the reader. The author wrote it in 12 days. It is also very nice that he said, 'But I have carried him in my heart for more than 20 years'. A word that moves me. It is very normal for the author to have written such a book.
TR
Jose Mauro De Vasconcelos tarafından yazılan bu kitap okuyanı duygulandıran türden. Yazar 12 günde yazmış. 'Ama onu 20 yıldan fazladır yüreğimde taşıdım' demiş olması da çok hoş. Beni duygulandıran bir söz. Yazarın böyle bir kitap yazmış olması çok normal.
The main character of our book is Zeze. He is a 5 year old boy. He is a very curious, hyperactive and very mischievous child. The word naughty is not a nice word for a child, of course. Even though Zeze is called mischievous and evil, she is also a very smart child. He is also very compassionate and emotional. He works on his own and earns money. He does not have a good life because his family is very poor. He is subjected to psychological and physical violence by her family. Those who read the book loved Portuga, Zeze's adult friend, whom he acquired while shining shoes. While reading the book, I nurtured Zeze's love for him. Is it possible not to love the only person who treats Zeze well?
TR
Kitabımızın ana karakteri Zeze. Kendisi 5 yaşında bir çocuk. Çok meraklı, hiperaktif ve çok yaramaz bir çocuk. Yaramaz kelimesi bir çocuk için hoş bir kelime değil tabi. Zeze yaramaz ve şeytan olarak adlandırılsa da çok da zeki bir çocuk. Aynı zamanda çok da merhametli ve duygusal. Kendi başına çalışıp para kazanıyor. Ailesinin çok fakir olması sebebiyle güzel bir hayatı yok. Ailesi tarafından psikolojik ve fiziksel şiddete uğruyor. Zeze'nin ayakkabı boyarken edindiği yetişkin arkadaşı Portuga'yı kitabı okuyanlar çok sevmiştir. Zeze'nin ona beslediği sevgiyi kitabı okurken ben de besledim. Zeze'ye iyi davranan tek insanı sevmemek mümkün mü?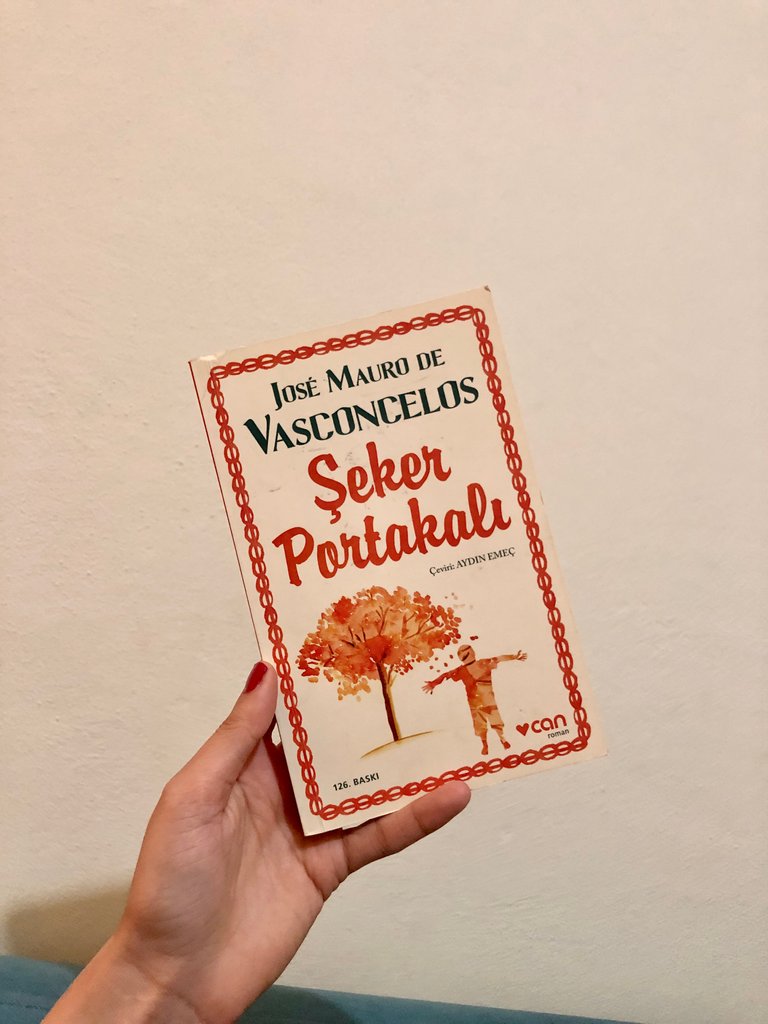 Many parts of the book are very impressive. There is a part that makes me cry... I won't give spoilers. A character in a book can have a huge impact. Sometimes you can give more importance to people in real life.
TR
Kitapta geçen birçok kısım çok etkileyici. Beni ağlatan öyle bir kısım var ki... Spoiler vermeyeyim. Bir kitap karakteri insanı çok etkileyebiliyor. Bazen gerçek hayattaki insanlardan daha fazla önem verebiliyorsunuz.
I love Zeze's conversations with Potuga. There are parts that are very famous already. You know I kill people Portuga says Zeze. Portuga asks how do you do it. By forgetting them, Zeze answers. This is one of the parts that I have never forgotten. Very meaningful words for a 5 year old boy. For Zeze, the best person in the world is Portuga. He values ​​Portuga so much. If he could, he would talk to her for 852 thousand kilometers. 🤗
TR
Zeze'nin Potugayla olan sohbetleri çok seviyorum. Çok meşhur olan kısımlar var zaten. Biliyor musun insanları öldürüyorum Portuga diyor Zeze. Portuga da bunu nasıl yapıyorsun diye soruyor. Onları unutarak diye cevap veriyor Zeze. Hiç unutmadığım kısımlardan birisi bu kısım. 5 yaşındaki bir çocuk için çok anlamlı sözler. Zeze için dünyadaki en iyi insan Portuga. Öyle değer veriyor Portuga'ya. Elinden gelse onunla 852 bin kilometre konuşur. 🤗
The way Zeze kills people is to not love anymore. He says I will kill him in my heart for those he is angry with, not loving anymore. There are 2 more books about Zeze's life. But it's definitely my favorite first book. My Sweet Orange Tree. I recommend it to you too. A very good book to understand a child's heart. I think teachers should definitely read it. After reading this book, I look at the mischievous children at school very differently. Every child needs to be understood. Every child is waiting to be understood. More importantly, they want to be loved.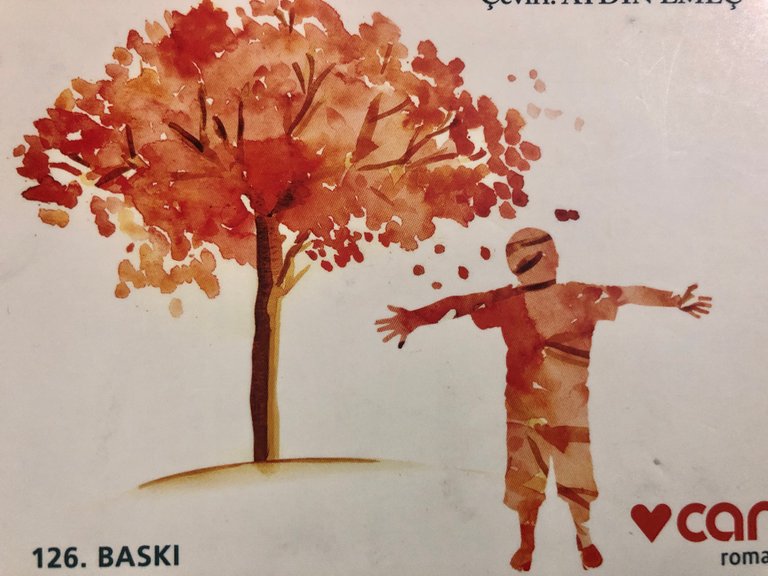 TR
Zeze'nin insan öldürme şekli artık sevmemek. Sinirlendiği kişiler için onu yüreğimde öldüreceğim, artık sevmeyerek diyor. Zeze'nin hayatının anlatıldığı 2 kitap daha var. Ama benim en sevdiğim ilk kitap tabi ki. Şeker Portakalı. Size de öneririm. Bir çocuğun kalbini anlayabilmek için çok güzel bir kitap. Öğretmenlerin ise kesinlikle okuması gerekiyor bence. Okuldaki haylaz çocuklara bu kitabı okuduktan sonra çok daha farklı bakıyorum. Her çocuğu anlamak gerek. Her çocuk anlaşılmayı bekliyor. Daha da önemlisi sevilmeyi istiyorlar.
That's all I have to say about My Sweet Orange Tree for now. Thank you for reading. See you. 🌸🤗
TR
Şeker Portakalı hakkında şimdilik söyleyeceklerim bu kadar. Okuduğunuz için teşekkürler. Görüşürüz. 🌸🤗
---
---