18+ Історія від "Охматдит" / Story from ""Ohmatdit""
| UA | EN |
| --- | --- |
| Привіт ми з України! | Hello we from Ukraine! |
| Є речі, про які дуже складно говорити чи писати. Такі речі, здорова психіка намагається ігнорувати. Я довго набирався моральних сил, щоб перекласти Вам на англійську мову ті фото історії, що опублікувала краща дитяча клініка України (на мою думку) «Охматдит». Інформація - суворо для 18+. | There are things that are very difficult to talk or write about. Such things, a healthy psyche tries to ignore. I have been gaining moral strength for a long time to translate into English the photos of the story published by the best children's clinic in Ukraine (in my opinion) "Okhmatdyt". Information - strictly for 18+. |
| Історії постраждалих від війни дітей | Stories of children affected by the war |
---
---
6-year-old Milana, whose mother died in front of her eyes when a Russian rocket hit their house near Gostomel. In the hospital, the girl constantly wrote her mother "letters to heaven."
---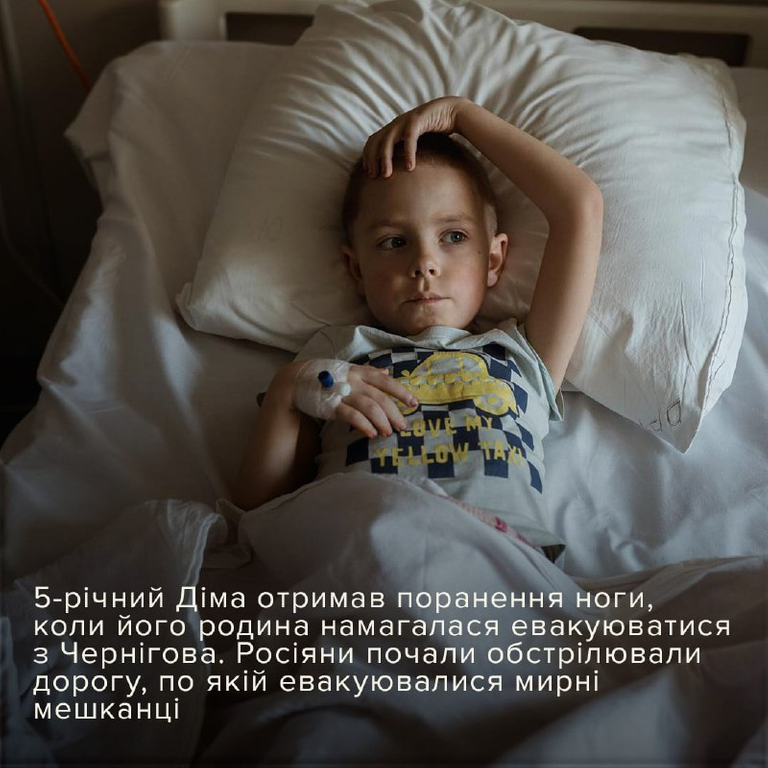 ---
5-year-old Dima received a leg injury when his family tried to evacuate from Chernihiv. The russians began shelling the road on which civilians were being evacuated.
---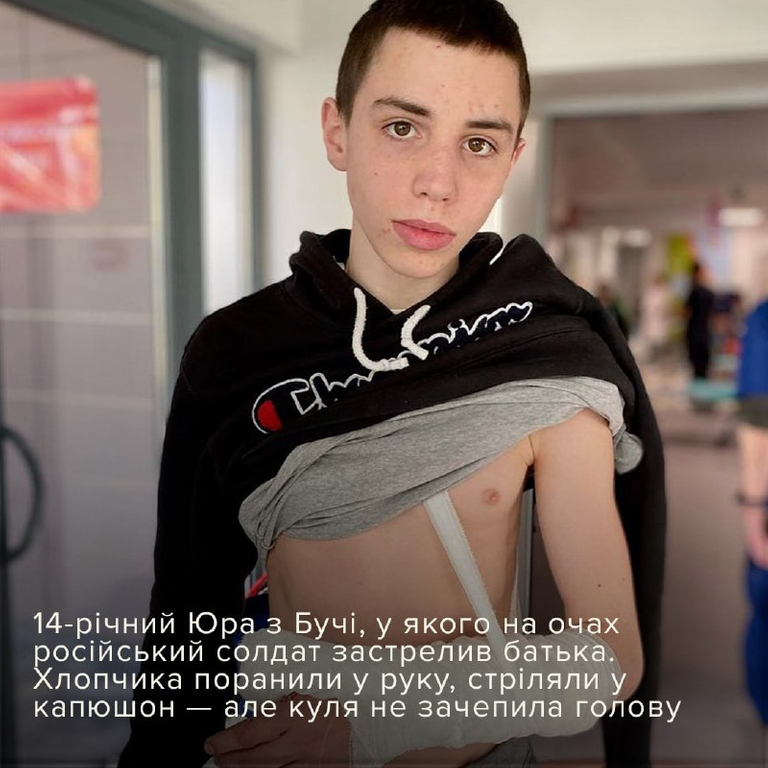 ---
14-year-old Yura from Bucha, in front of whom a russian soldier shot his father. The boy was wounded in the arm, shot in the hood - but the bullet did not hit his head.
---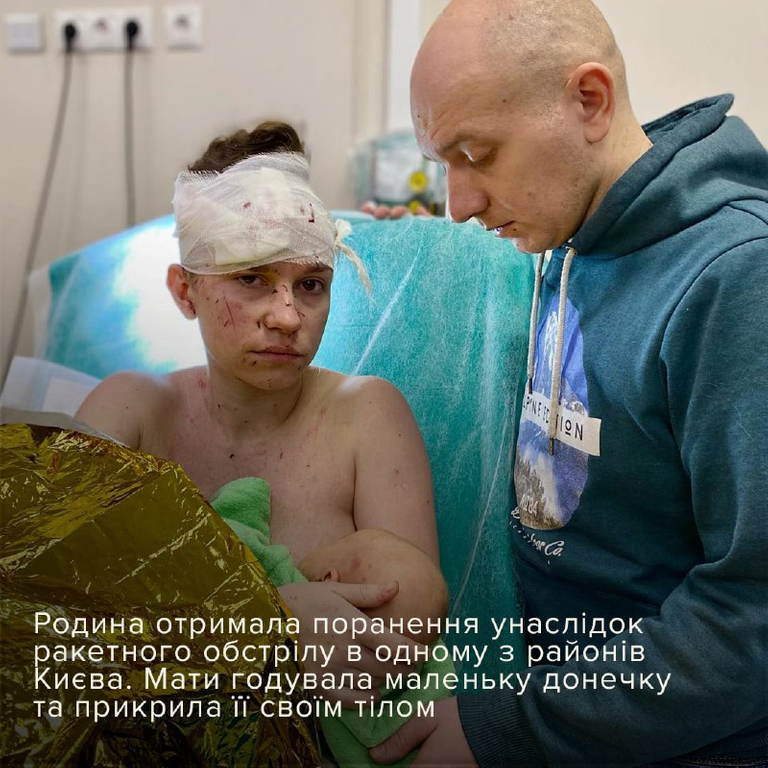 ---
The family was injured in a rocket attack in one of Kyiv's districts. A mother feed her little daughter and covered her with her body.
---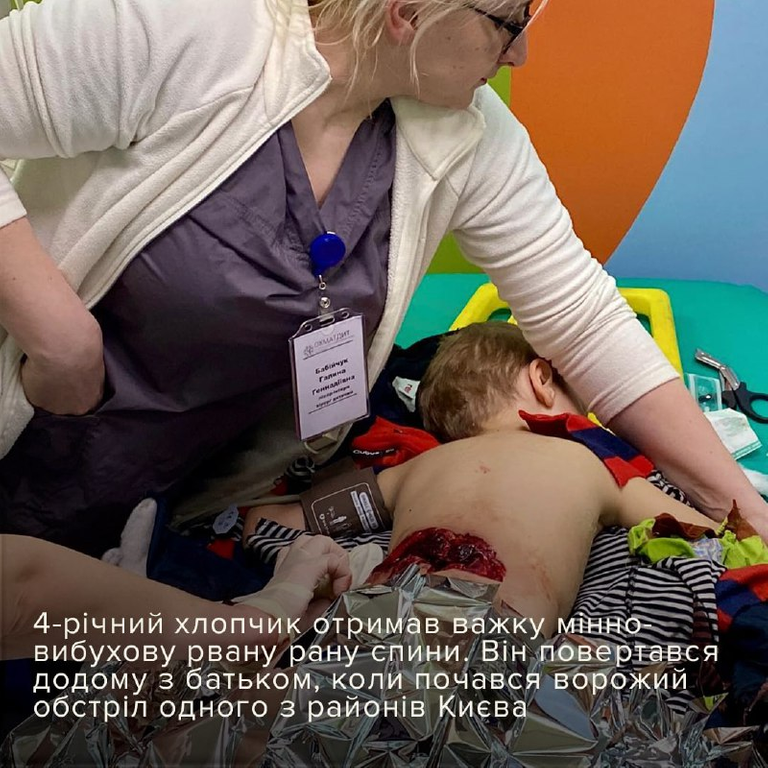 ---
A 4-year-old boy received a severe laceration wound to the back. He was returning home with his father when the enemy shelling of one of the districts of Kyiv began.
---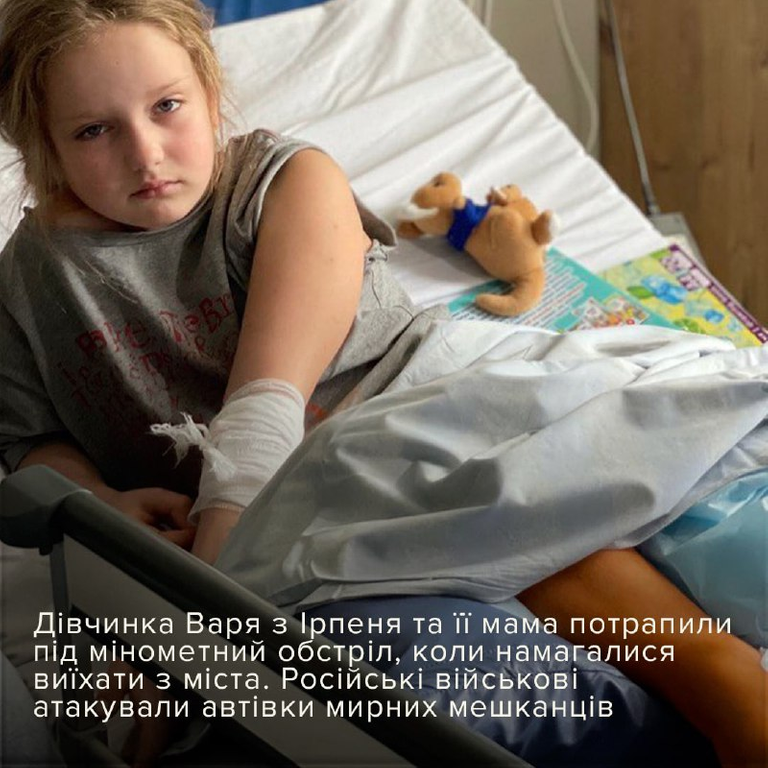 ---
A girl named Varya from Irpen and her mother came under mortar fire while trying to leave the city. The russian military attacked the cars of civilians.
---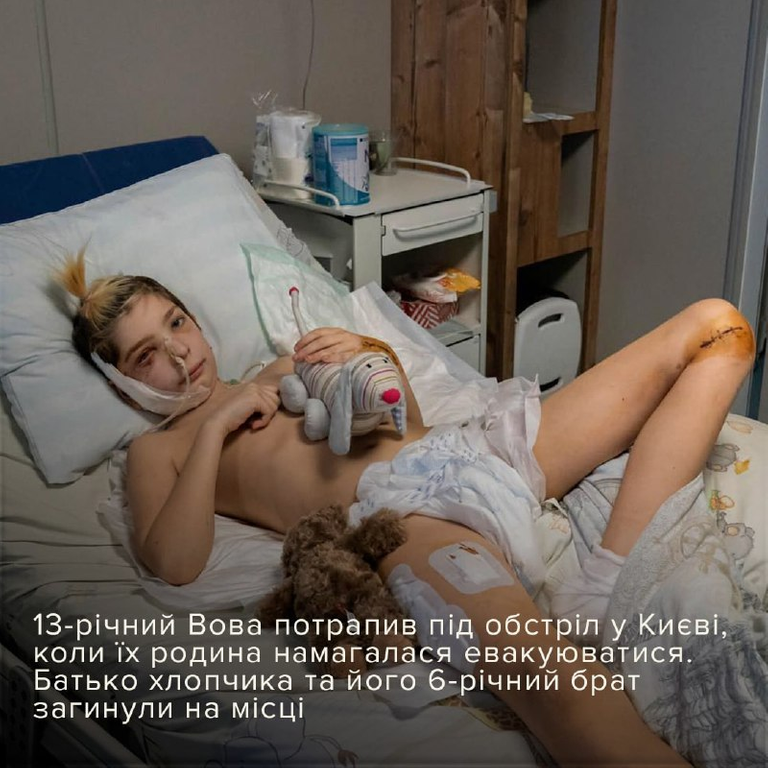 ---
13-year-old Vova came under fire in Kyiv when their family tried to evacuate. The boy's father and his 6-year-old brother died on the spot.
---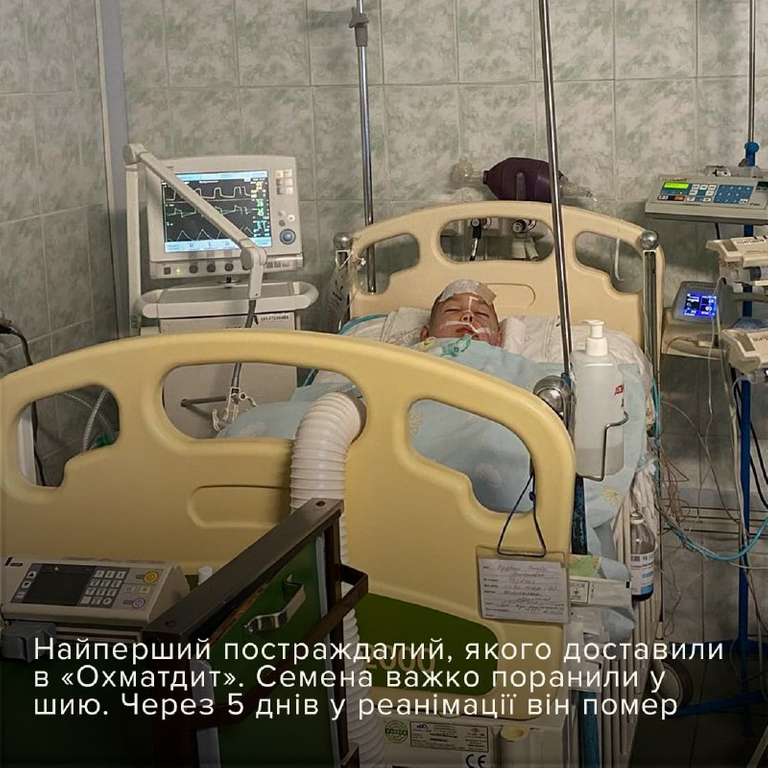 ---
The first victim to be taken to Okhmatdyt. Semen was severely wounded in the neck. He died 5 days later in the intensive care unit.
---
All photos for the preparation of the post are taken from this source
---
| UA | EN |
| --- | --- |
| росіяни, ось як виглядає ціна вашого мовчання, бездіяльності та підтримки вашої влади. | russians, this is the price of your silence, inaction and support for your government. |
| UA | EN |
| --- | --- |
| Увесь HBD, що я зароблю від написання своїх повідомлень під час війни, буде конвертовано та відправлено на допомогу тим українцям, які цього потребують. СЛАВА УКРАЇНІ!!! | All the HBD I earn from writing my messages during the war will be converted and sent to help those Ukrainians who need it. |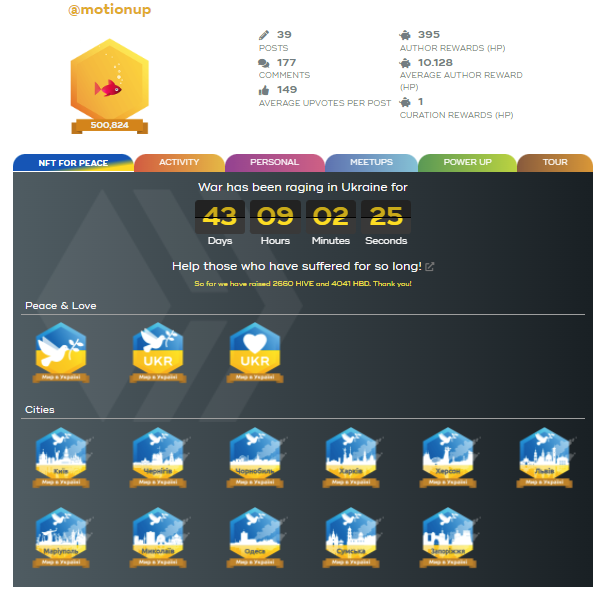 ---
---