SUMILON SAND BAR WEEKEND ESCAPADE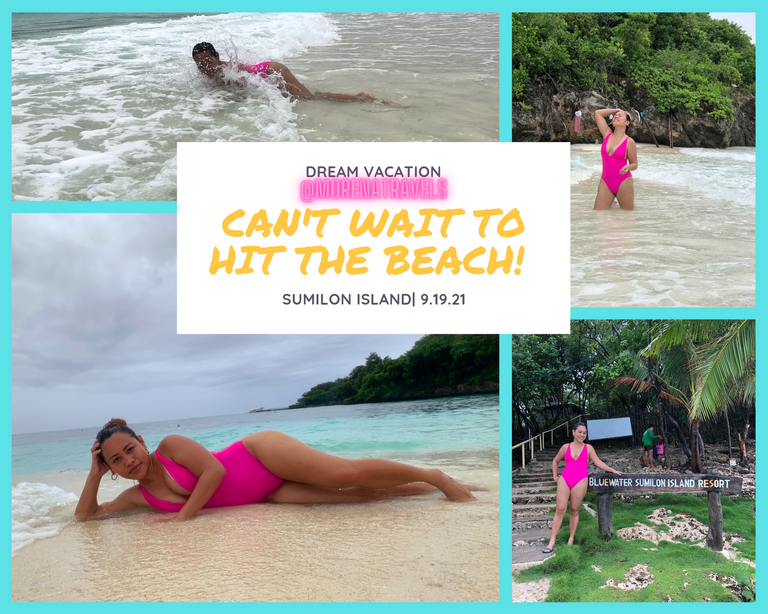 I have been wanting to go to the beach to relax, unwind, nothing to think of, rest day from managing the business. I want to have a clear mind. I just wanted to rest. I want to go to the beach because as they say it is the "BEST ESCAPE ANYONE CAN EVER HAVE". Sumilon Island is next to my bucket list. I am from Cebu yet I haven't been there. I've been dreaming to go there for a long time now. I've heard a lot of good stories that they have the best beach and sand bar is a plus.
mood at the beach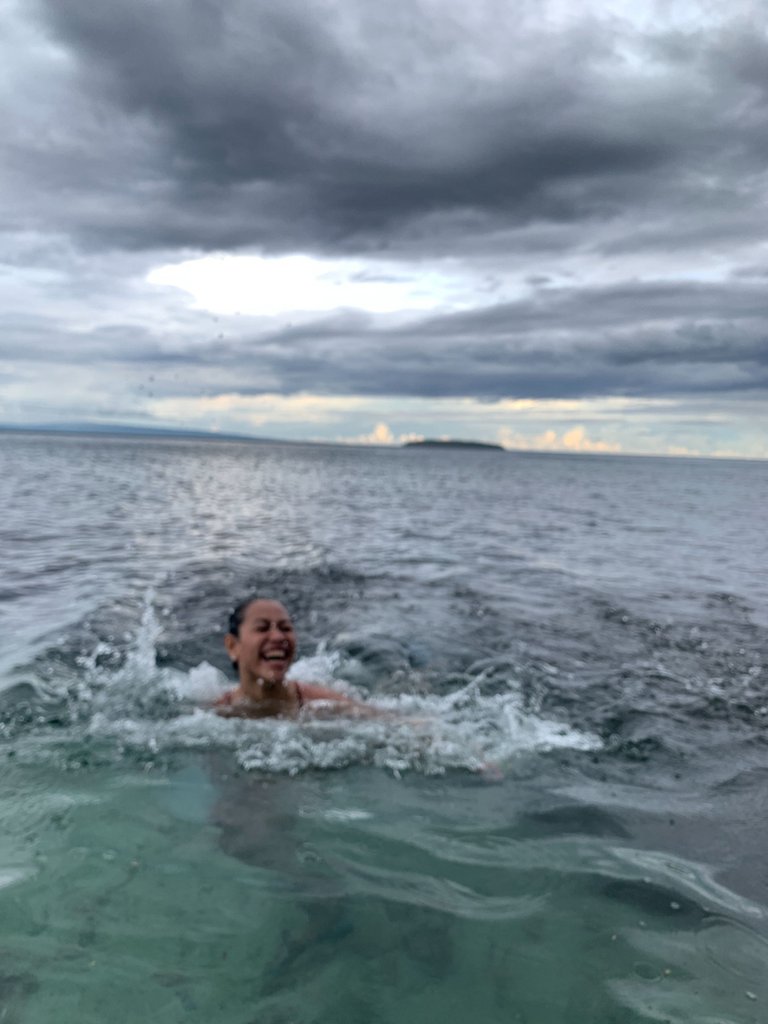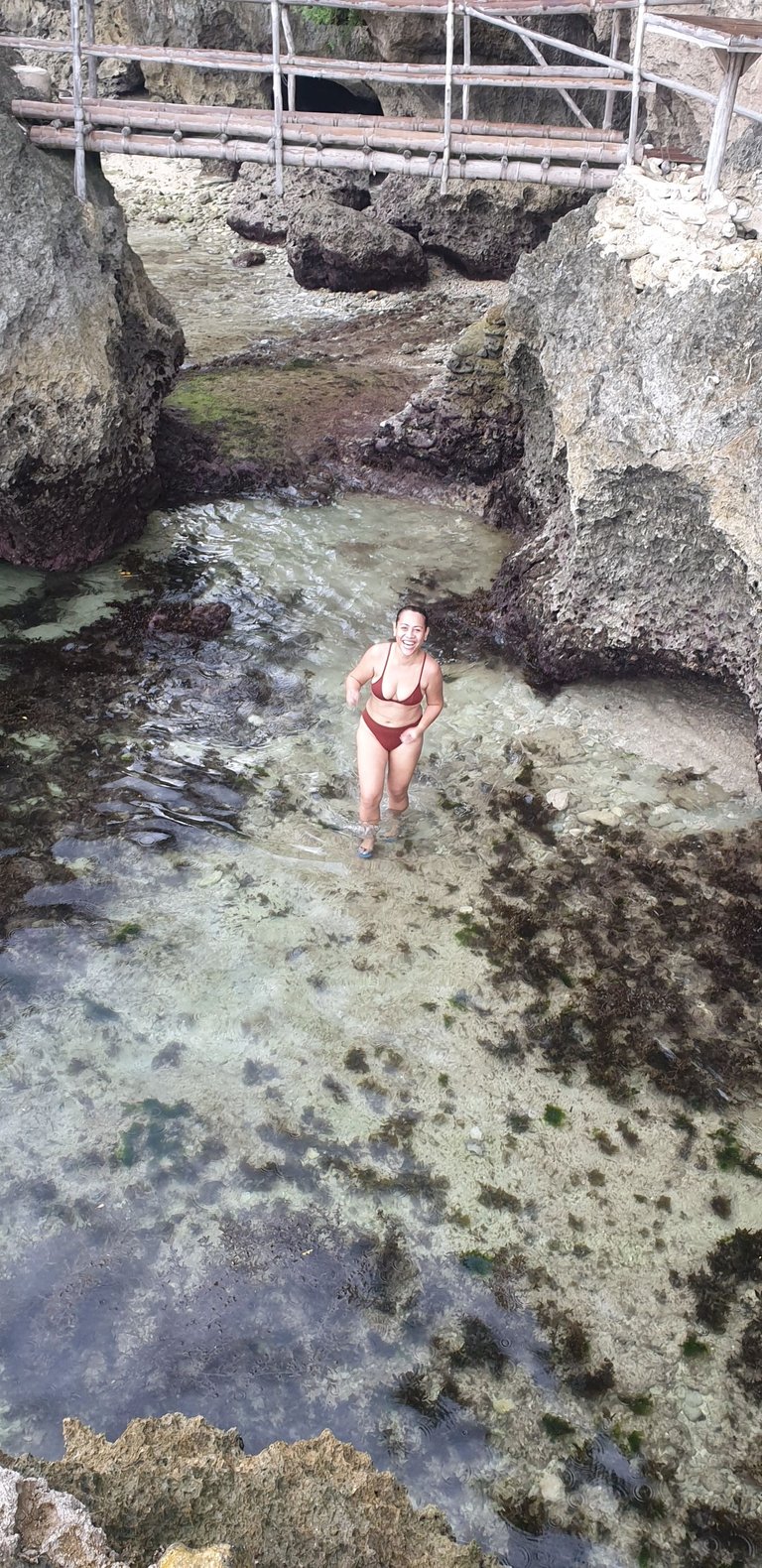 I've mentioned in my intro that I am a beach babe, I prefer the beach over the mountain. When my couple friends invited my fiancé and me that they would like to go there over the weekend, I immediately said yes, sure 100%, I will free my schedule for that trip. We are talking about Sumilon Island, not just any other beach here. "SUMILON ISLAND" is one of the best beaches in Cebu's South province I am now convinced why they are the best beach in the South.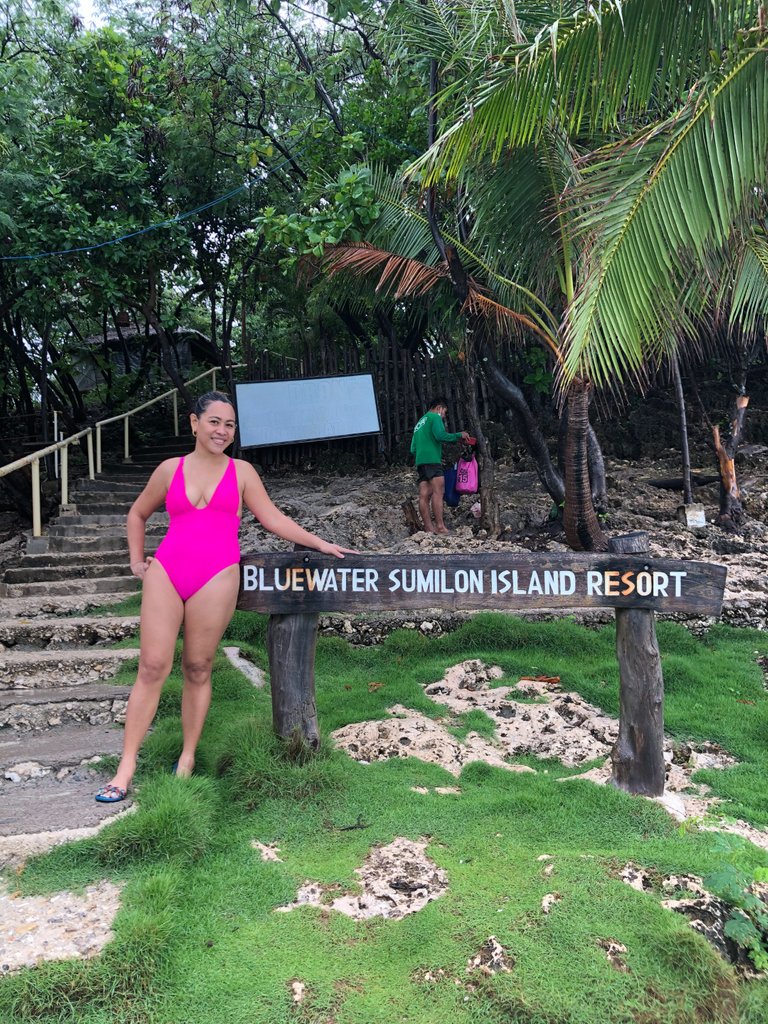 We left the city around 10:00 in the morning since our checked-in is at 2:00 in the afternoon. We stayed in a 2-star hotel in Oslob since we didn't plan to stay that long. We just needed to sleep and rest for a night. Upon our arrival in the resort, we are the only guests since it's Sunday so no one is staying there and it is exclusive to us (Lol). The resort follows protocols as well, they sanitized our things using their UV room. They took our temperature and also sprayed some disinfectant. We waited for 50 minutes to get our things since they had to sanitize them.
raw photo from my iphone 8 plus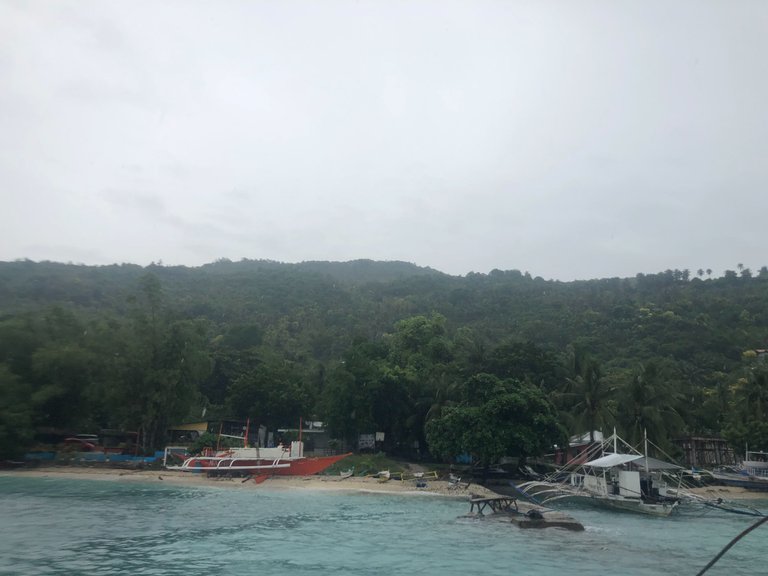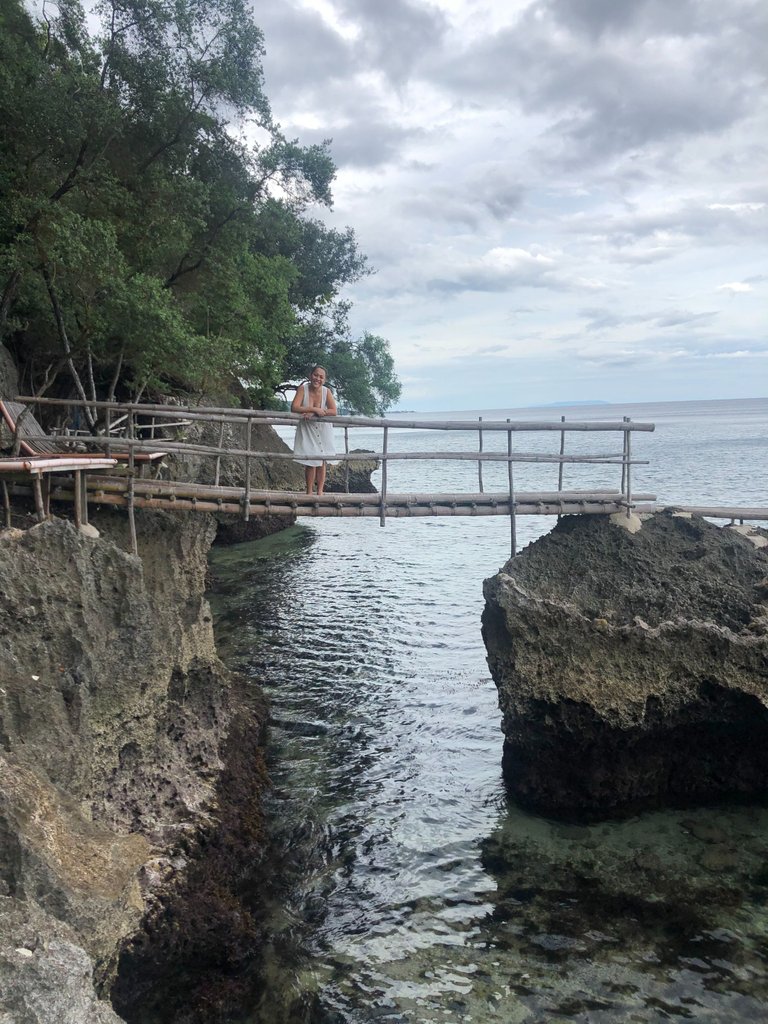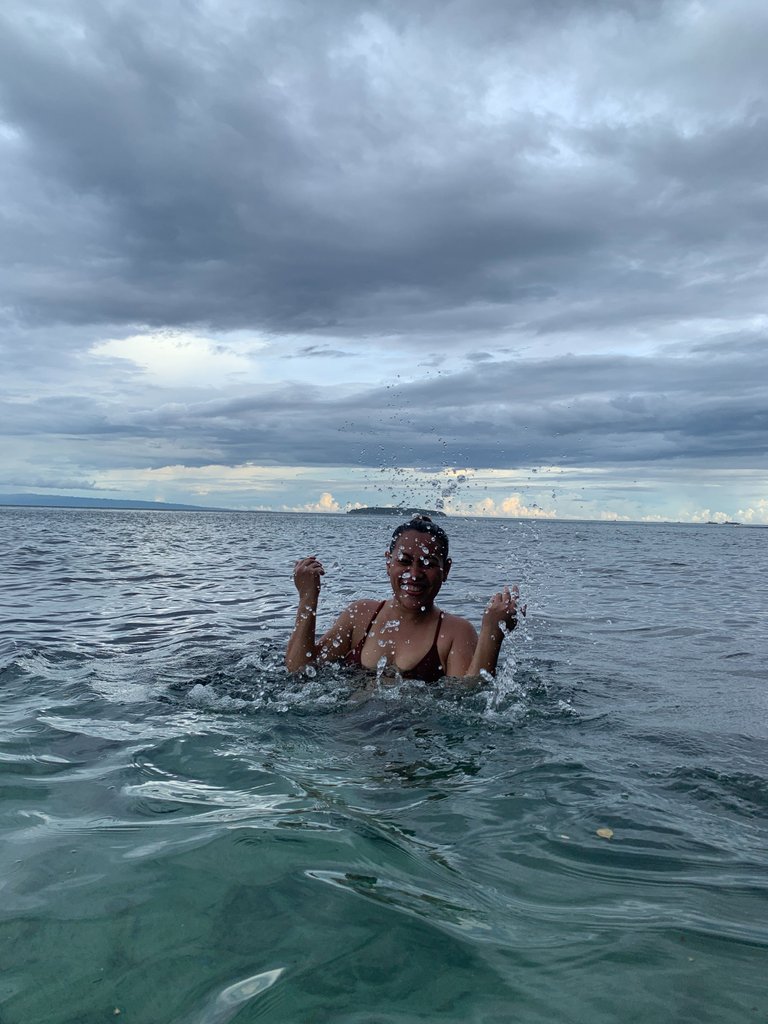 After getting our things we went to the beach and before swimming on the beach you have to go down like 400 steps. (Ugghhh) It was around 5:00 in the afternoon that we swam and it's low tide so we didn't stay on the beach long enough. We decided to take our dinner somewhere near us and the place is called The Island Vue. We ordered a LITA II boodle fight that is composed of Rice, Crispy Shrimps, Calamares, Pancit Guisado, Tortang Talong, Fried Chicken, Lechon Kawali with fruits such as banana and watermelon. The serving is very cute they formed the rice with the word "OSLOB" and the food presentation is great as well. We enjoyed the feast and my tummy is very full. We went back to the resort around 9:00 in the evening to rest for a full day activity the following day.
ISLAND VUE RESTAURANT ,OSLOB CEBU captured by my iphone 8 plus (no filter) night time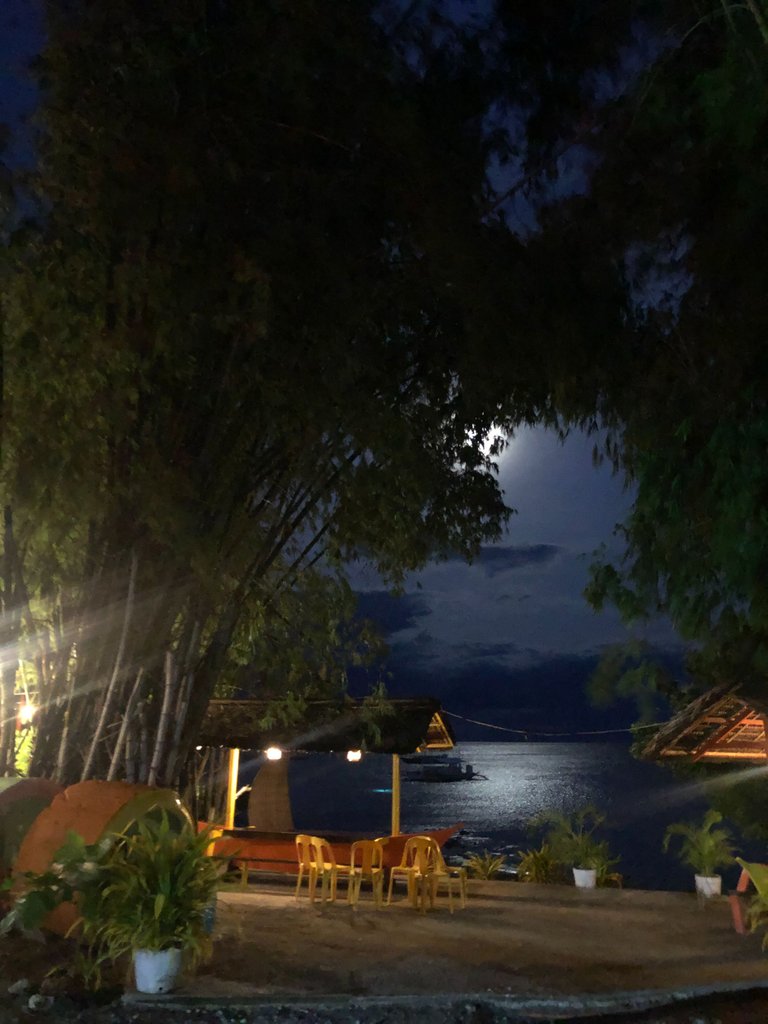 During Day Time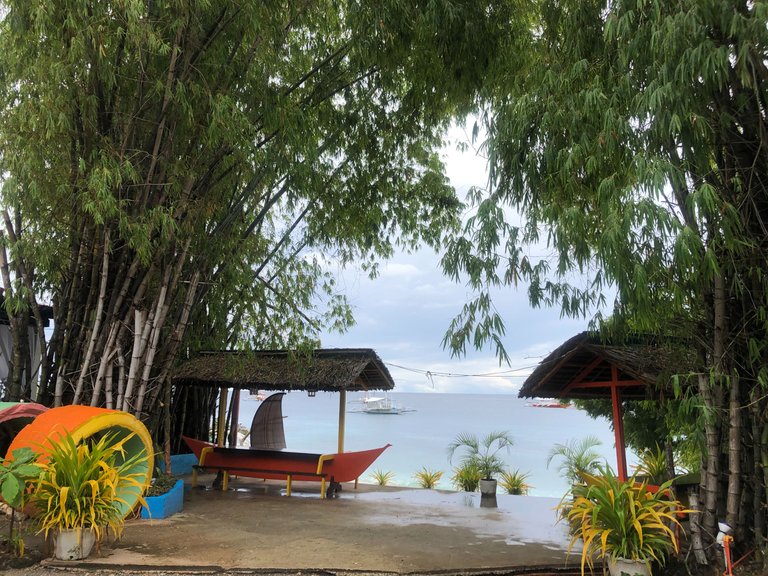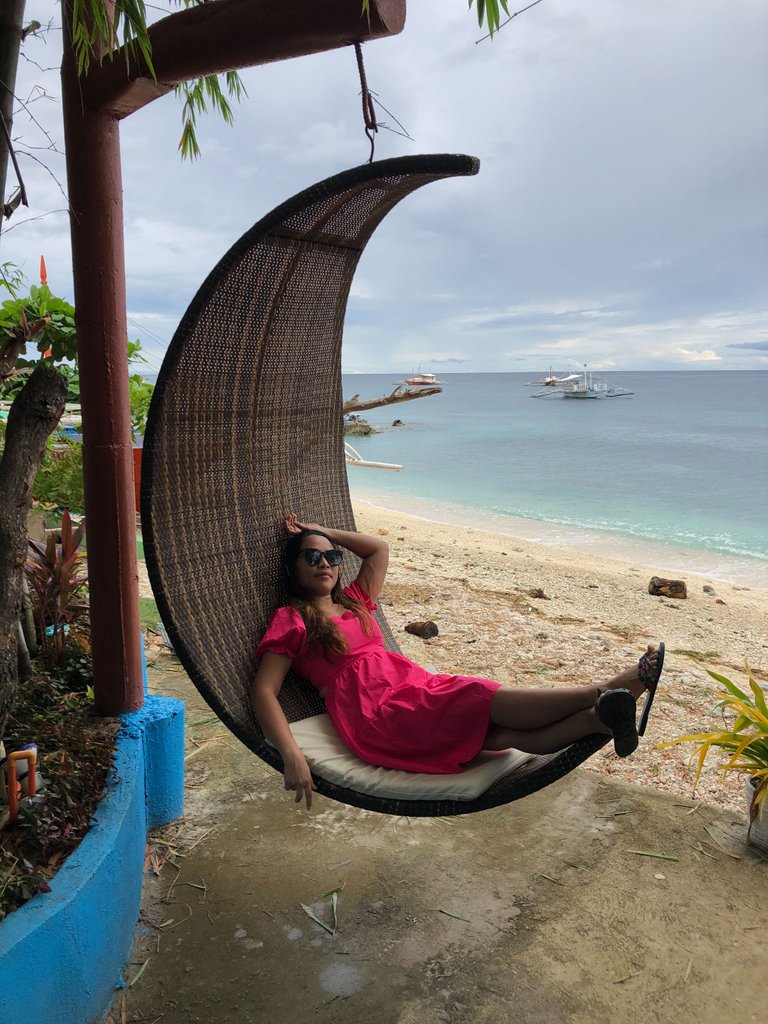 THE AMBIENCE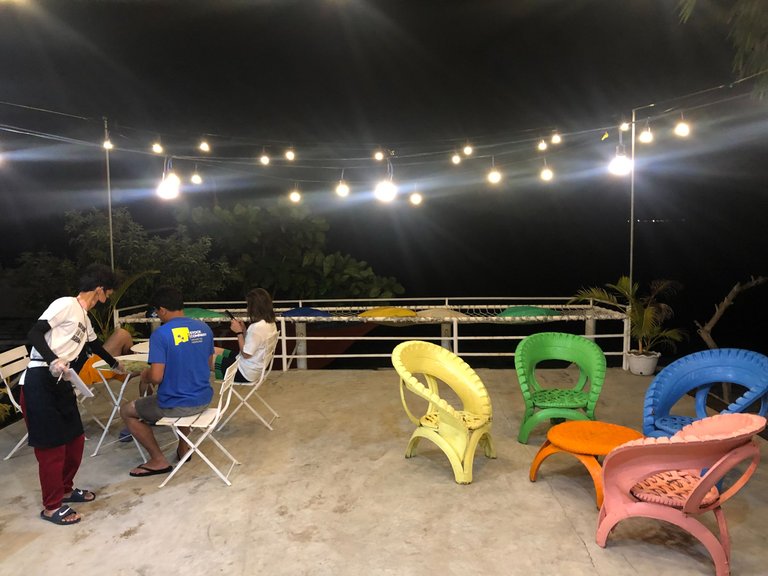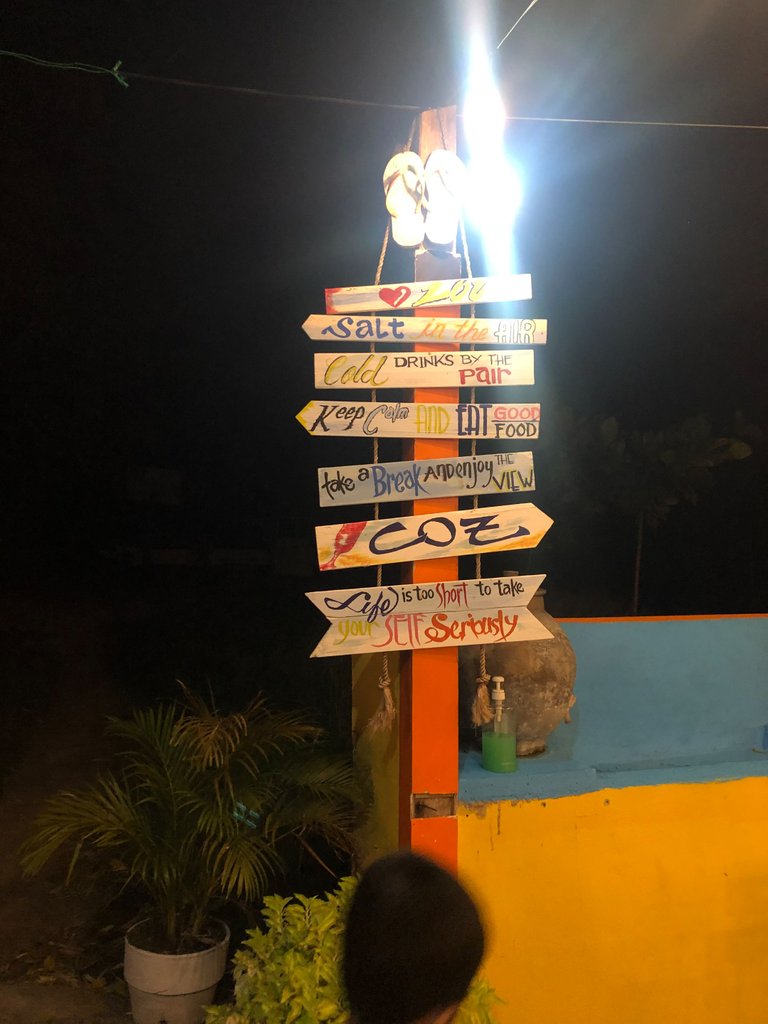 MENU

OUR DINNER : LITA II BOODLE FIGHT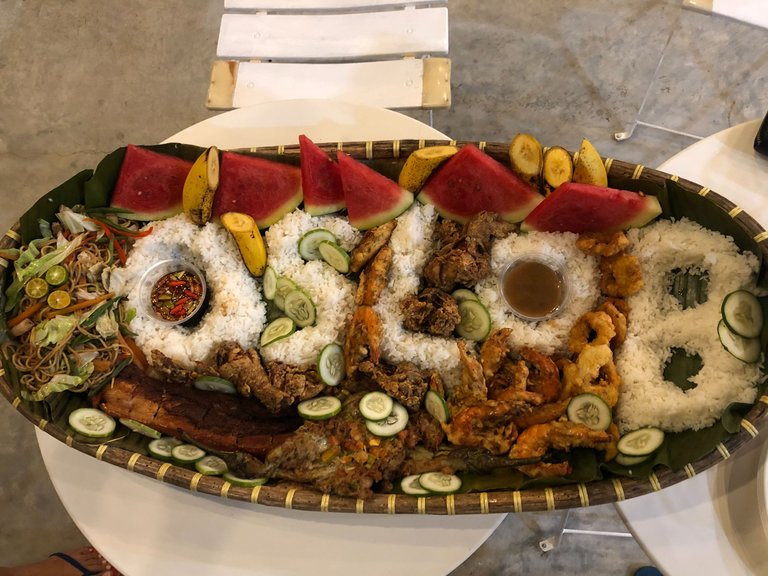 Our call time for the boat is 8:00 in the morning however it rained. We decided not to go early because the weather isn't nice to us. We waited for the rain to stop but it didn't. There is a Low-Pressure area, still, we pursued to go there, as no rain or LPA can stop us from going there. We rented the boat for 1,500 PHP. We arrived around 9:30 am in the port heading to the island. The boat ride took 10-15 minutes from Oslob port to the island. When we arrived the Sand Bar isn't visible since it is high tide also it is a low-pressure area. The reason I went there is the sand bar since it is the most iconic attraction on the island.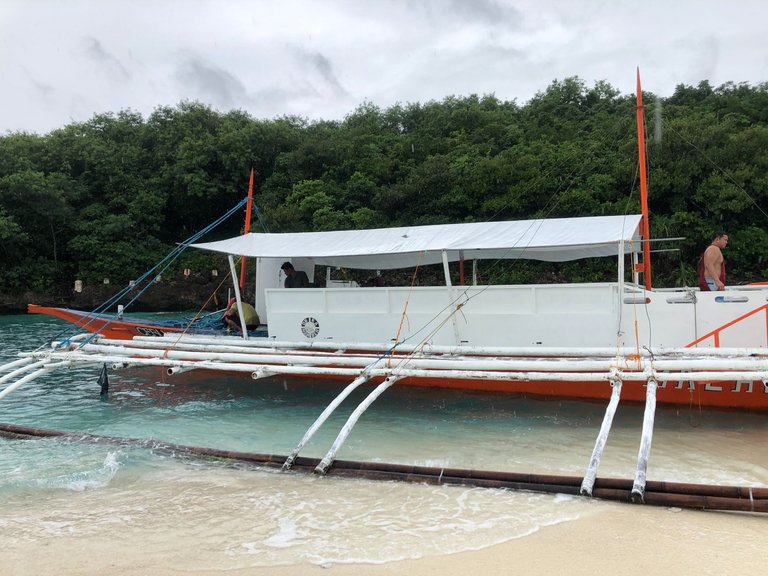 According to the tour guide, Sumilon Sand Bar is Cebu's best-kept secret. When we arrived, the beach is tempting, all fine white sand like Boracay and the water is crystal clear like you can see the corals clearly so pristine. No wonder why they were most visited by many tourists may it be local or foreign. I waited for the low tide so that I can see the famous sand bar and also I can finally take an FHM pose. it's risky because the current is so strong and the lifeguard keeps on reminding us to wear a life vest.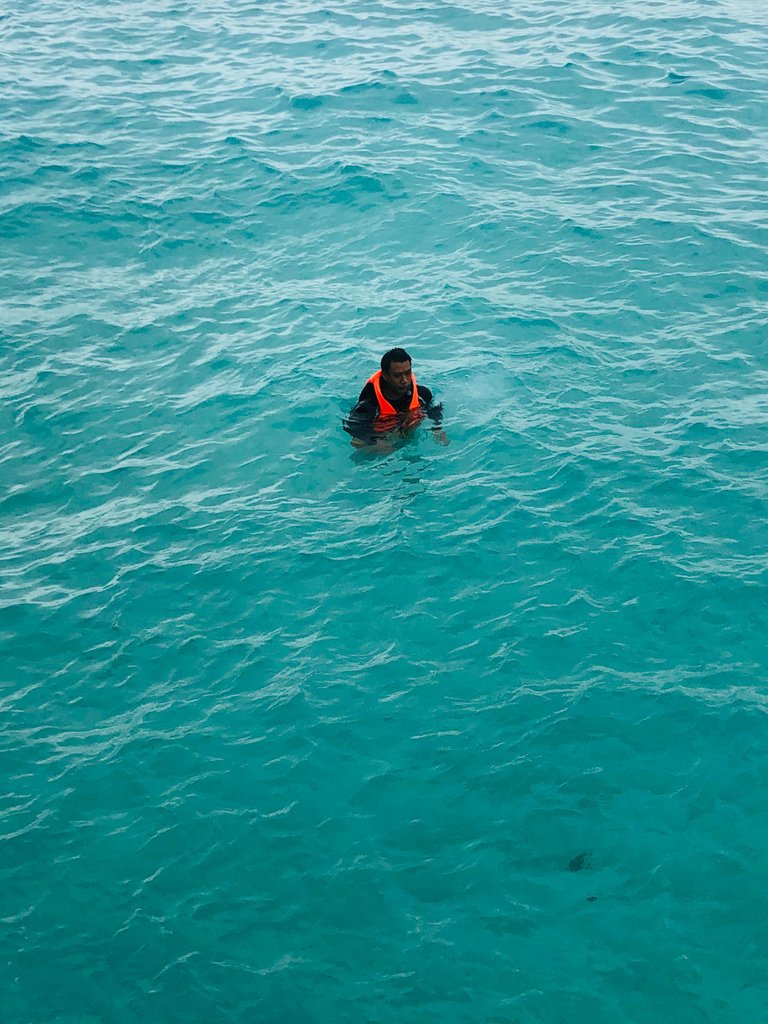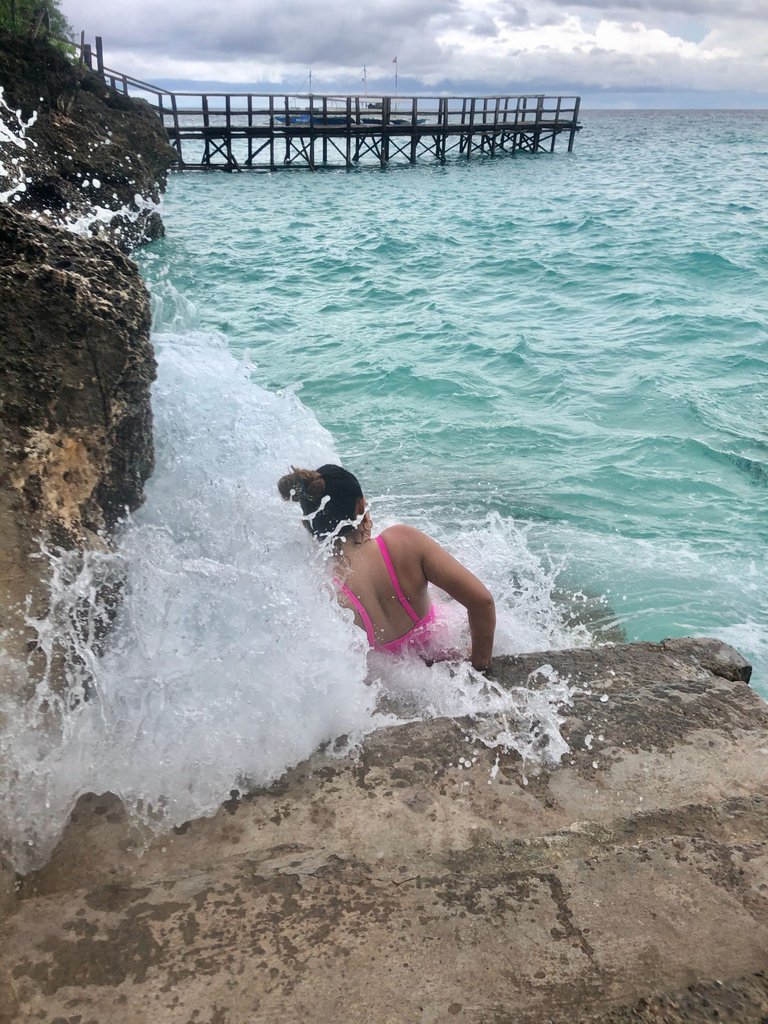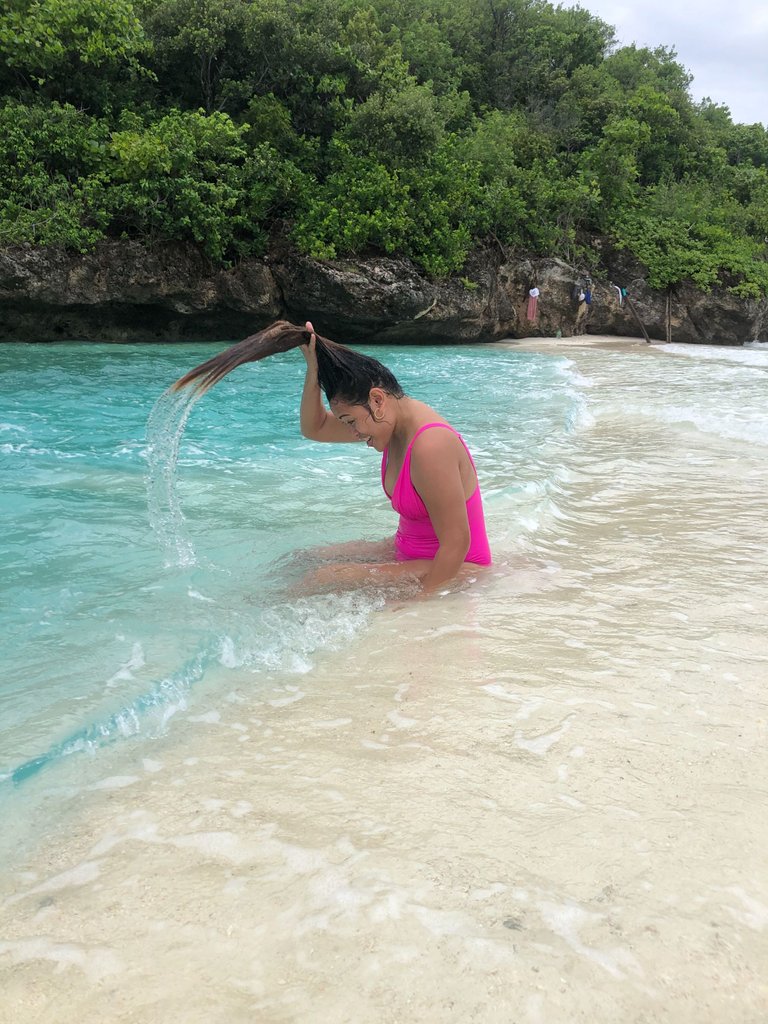 I roamed around the island even though it's raining and the wave keeps on hitting me I took the risk because it was worth the risk. These are the second-best beaches I've visited in my entire life. El Nido Palawan and then now Sumilon Island . I also knew that they are the first marine protected area in the Philippines and have been protected as a marine sanctuary since 1974 and was shortlisted for the Para El Mar MPA Awards this year according to guide who briefed us before hitting the island.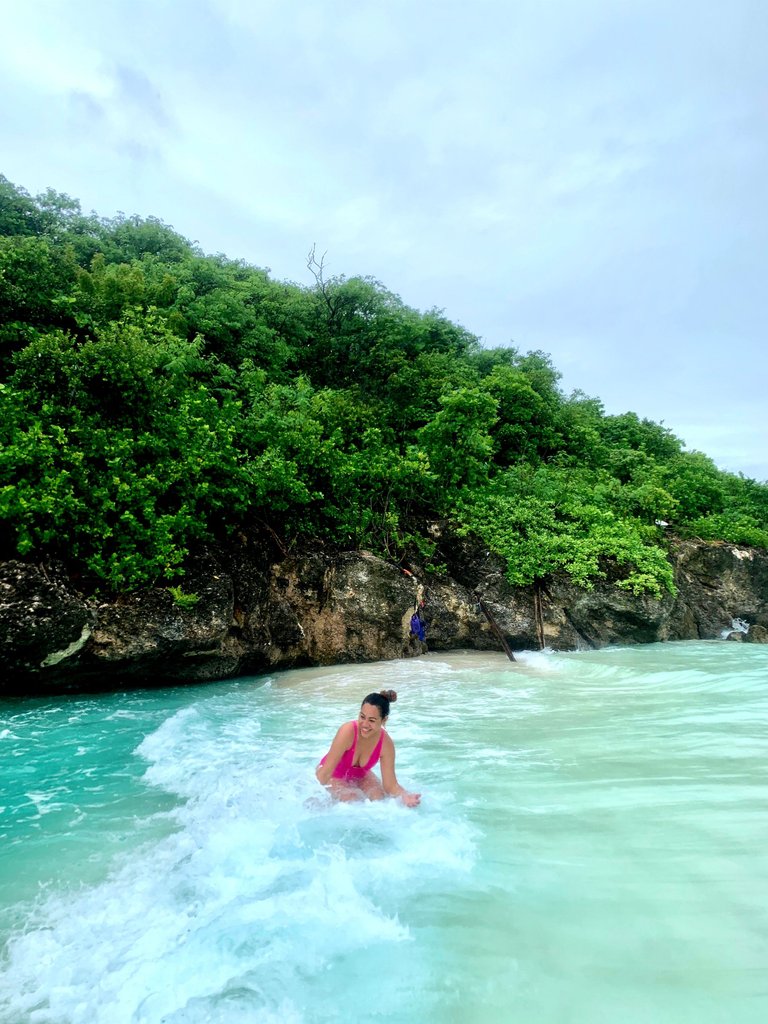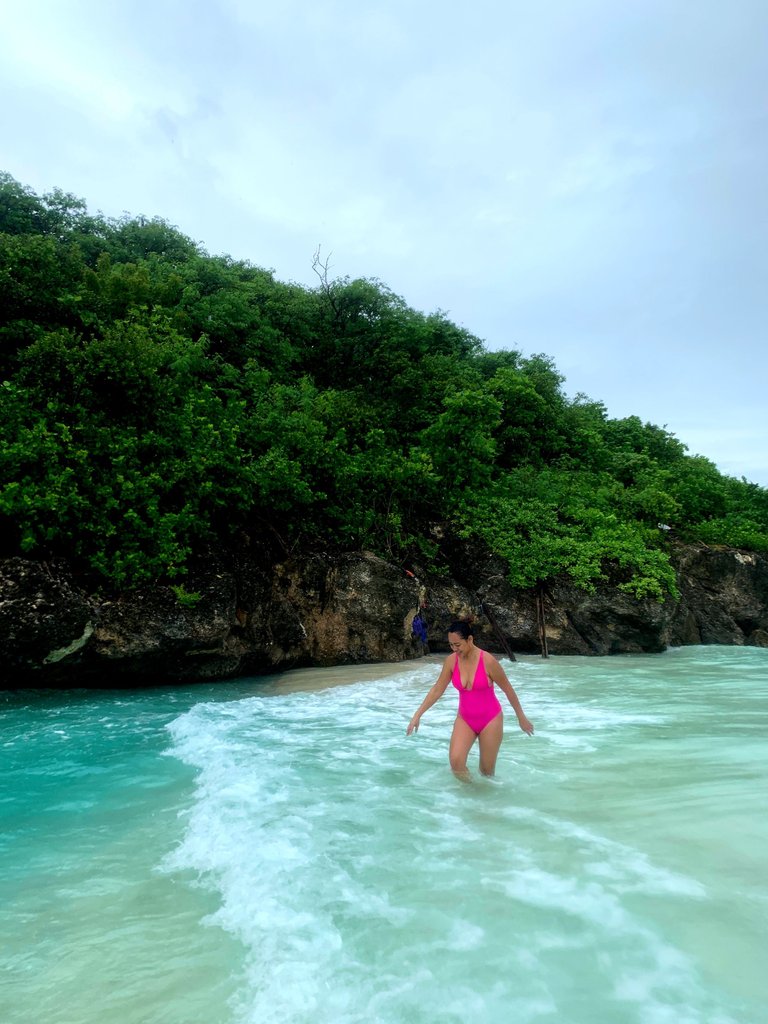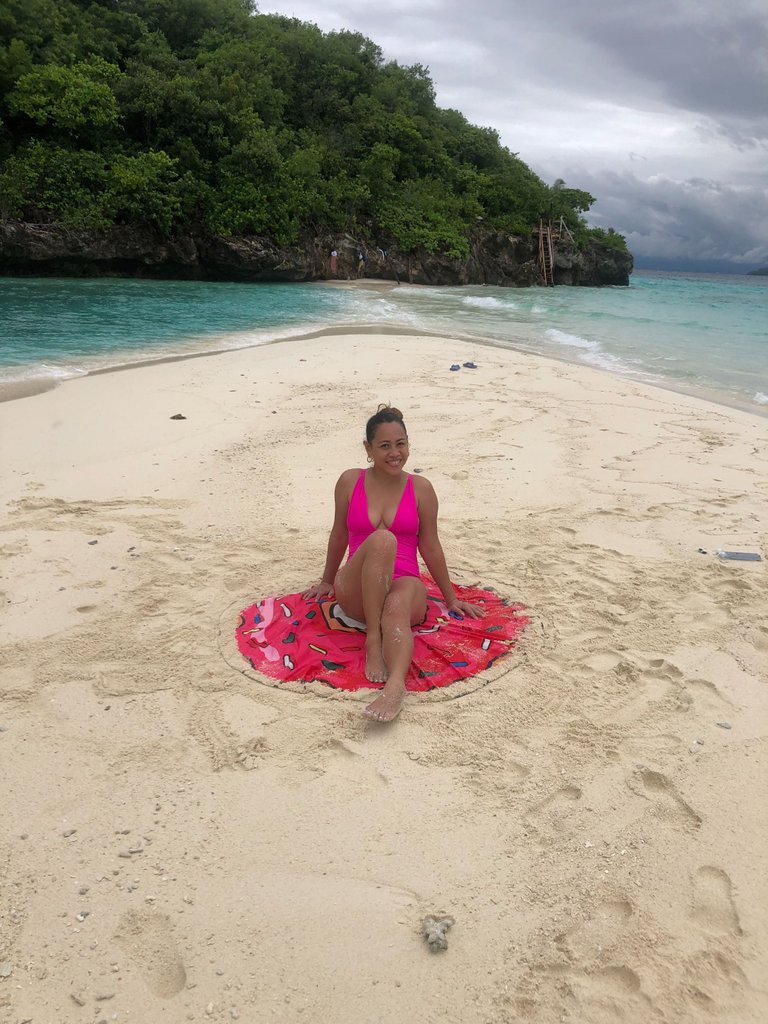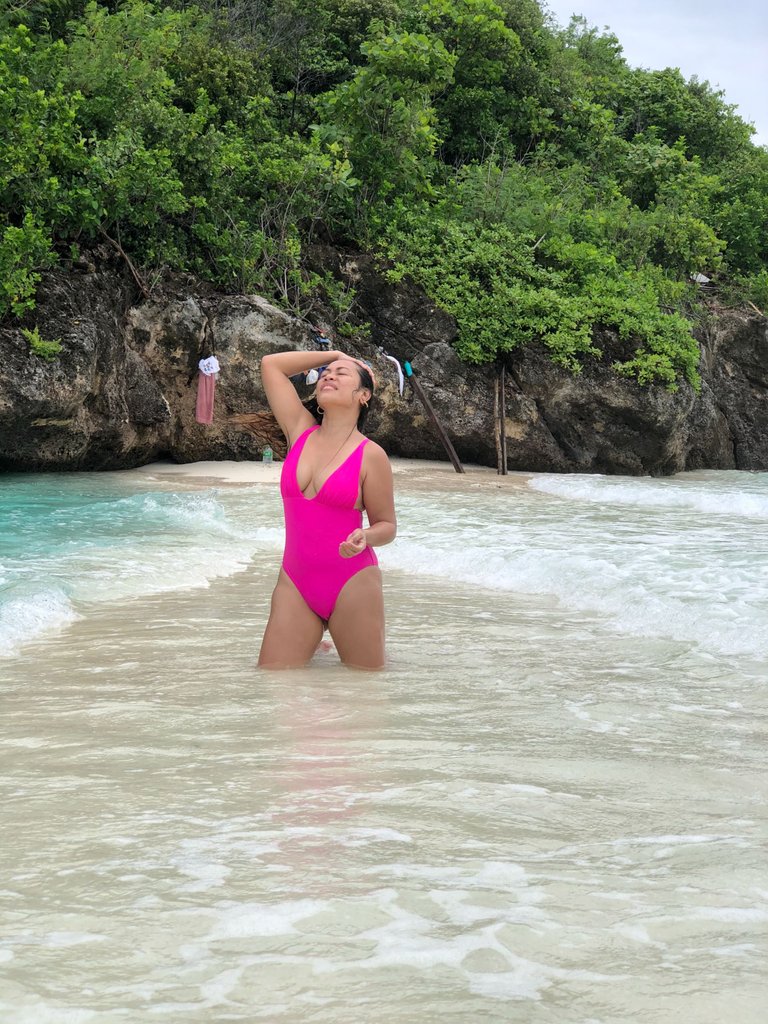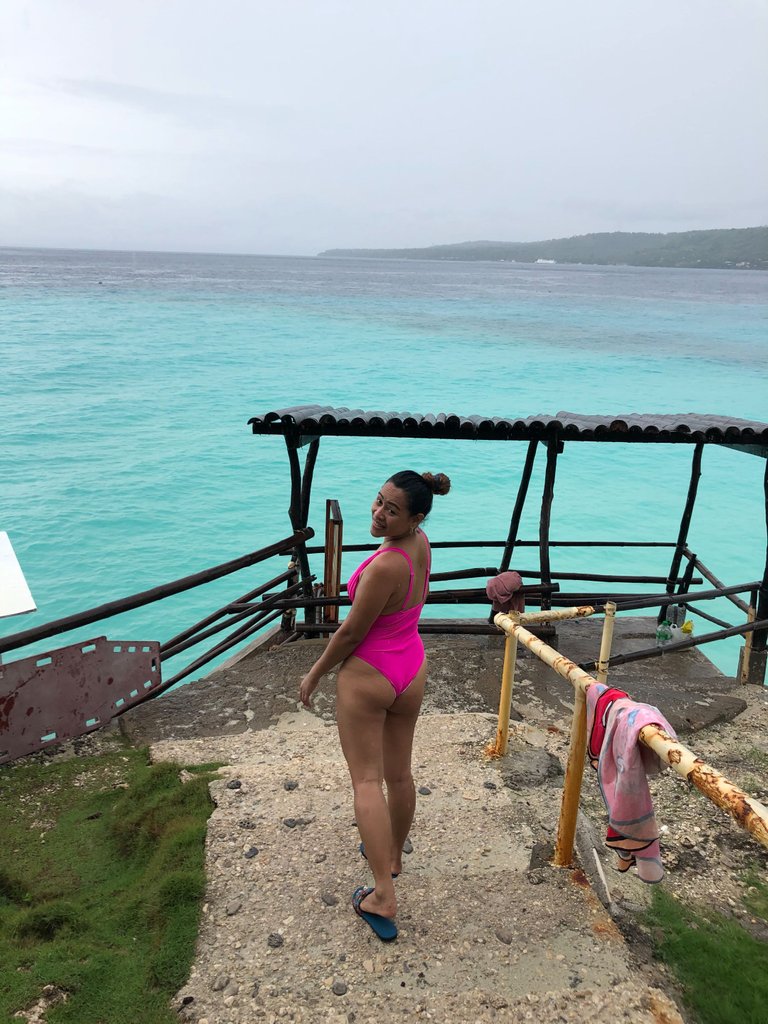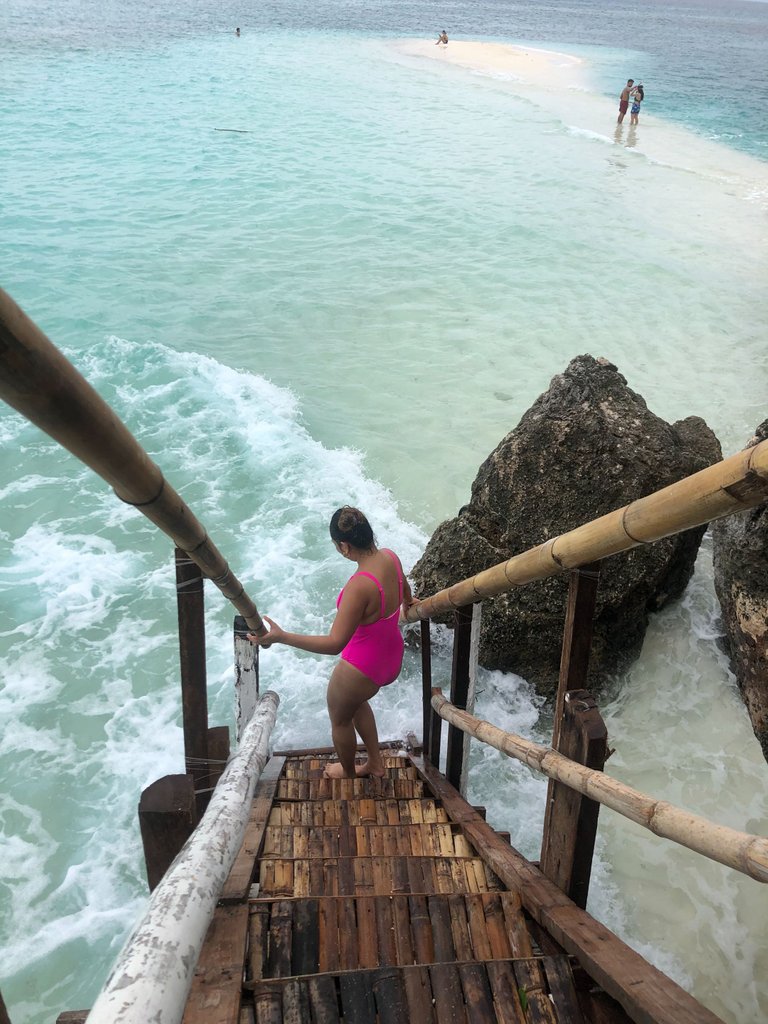 Happy Me 😊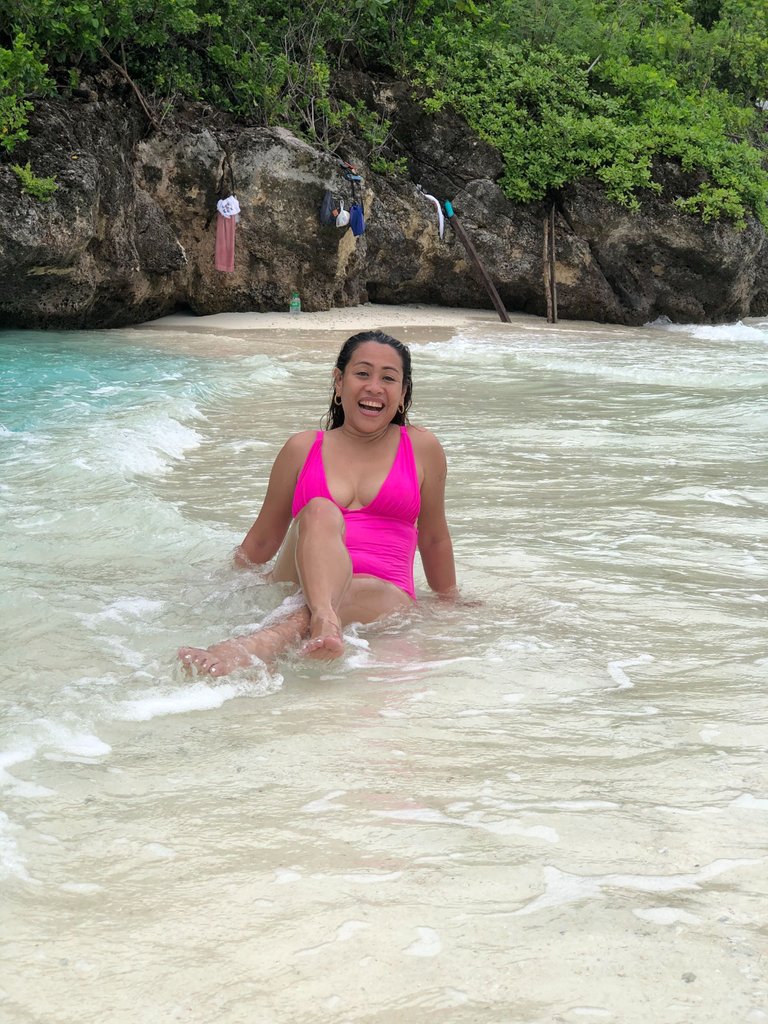 my friend and I trying to pose for FHM (lol)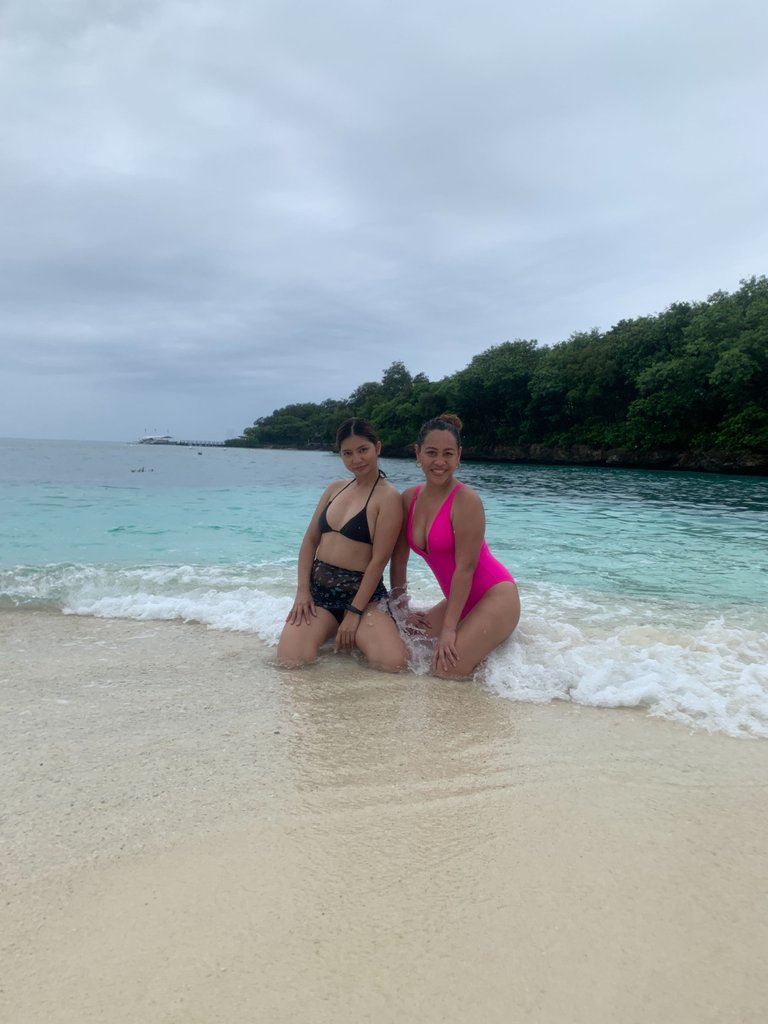 Groufie pic

The island is truly relaxing and serene. We didn't stay much because of the weather. We headed back after lunch since we are tired and hungry. We are very hungry and we want to eat in Eat All You Can. We drove by and eat all we can in Dalaguete called Juan's Restaurant. They serve a feast of kinds of seafood, meat, and ready-to-eat food. The price is really good, too. You can enjoy the feast for only 199 pesos only. Seafood feasts are Shrimps, mussels and scallops. If you are a seafood lover then this restaurant is worth a try. After our feast, we then headed back to the city. It was a great escape over the weekend and looking forward to another weekend escapade. ❤
My Fiance and I 😘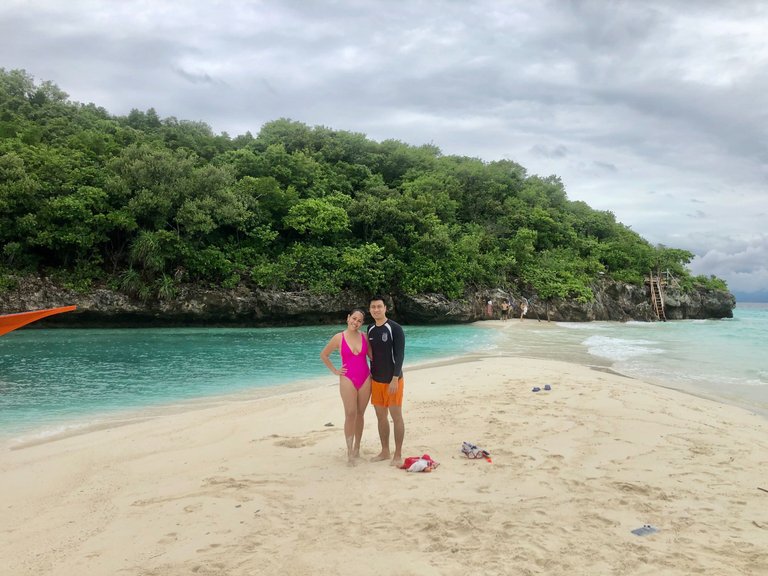 Original Content ,Caption and photos are exclusively mine :)
Stay tuned for the next travel post! 😘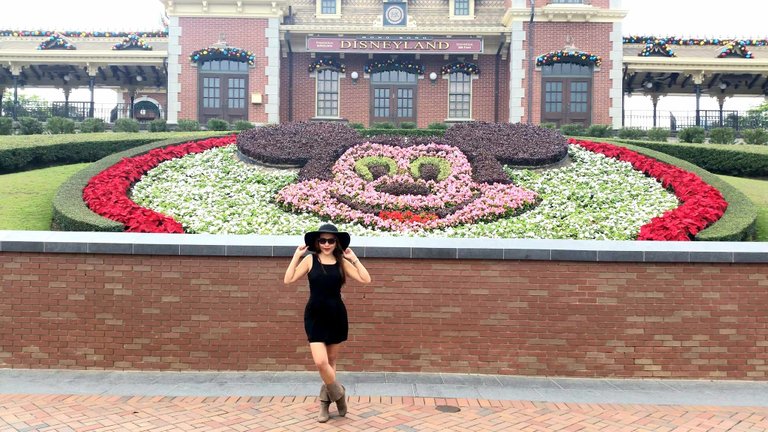 Joycie Kerr | MorenaTravels
HI I AM JOYCIE KERR AND I LIKE TO TRAVEL THE WORLD, COME FOLLOW ME AND LET'S TRAVEL THE WORLD TOGETHER
If you like her content, make sure to follow her and upvote her posts to show some love. You can also reblog if her travel posts made you happy.

---
---