SELF LOVE SUNDAY :)
---
SUNDAY TREAT TO SELF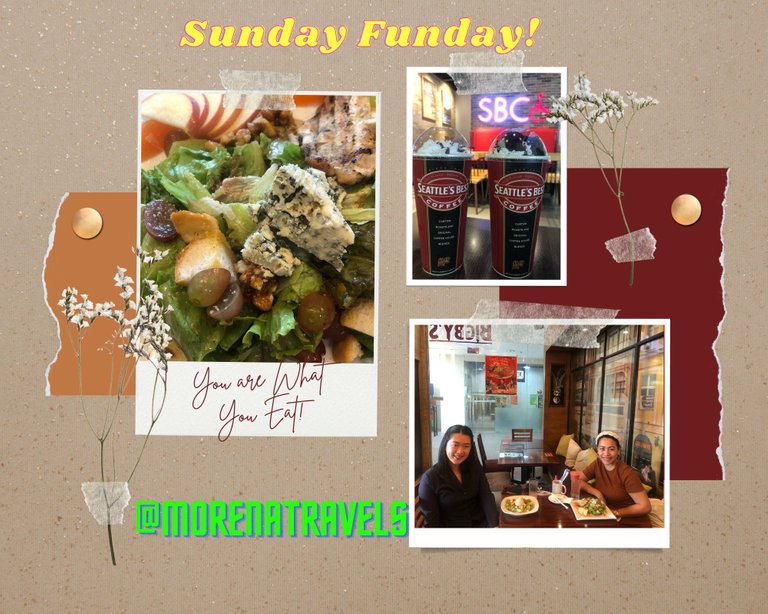 ---
Rest Day is Spa day| Self Love
I have been very busy with my second branch opening. September was very tough for me because I had to process business permits, do the staff hiring and I was finalizing my store signage. Last Sunday I finally had my "me time". I rushed to Ayala mall since I have a pampering session scheduled at 11 in the morning in Nailaholics Salon. It was raining and I don't want to go out but I don't want to cancel my appointment because I will be busy on weekdays. I also loved the salon since I have my favourite "nail person" who handles me well especially my in-grown in my toes ( hahaha). I arrived around 10:30 in the morning, I wanted to be early because I don't want to be late with my appointment. When I reached the salon they asked if I have a vaccination card or if I was already fully vaccinated. It is part of the mall's protocol and for the safety of everyone as well. It feels relaxing and pampering every time I visit the salon plus I love the ambience too. Calm and very relaxing and the staff were very friendly there.
NAILAHOLICS SALON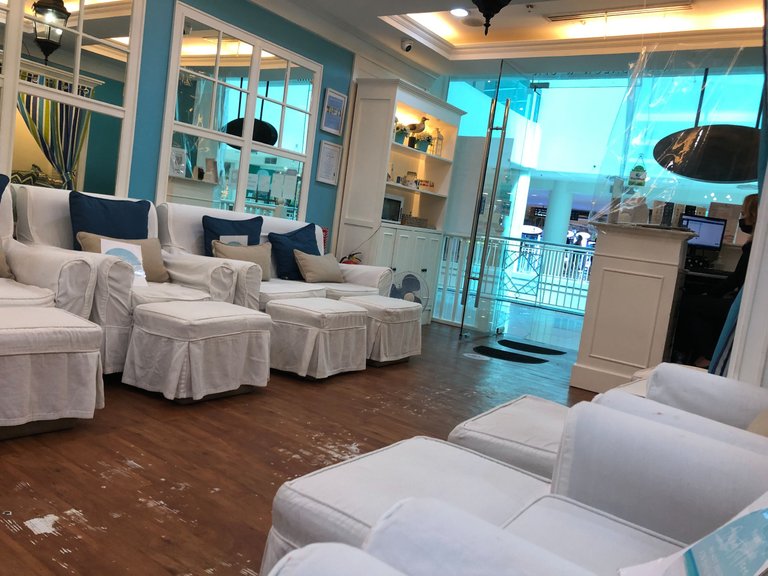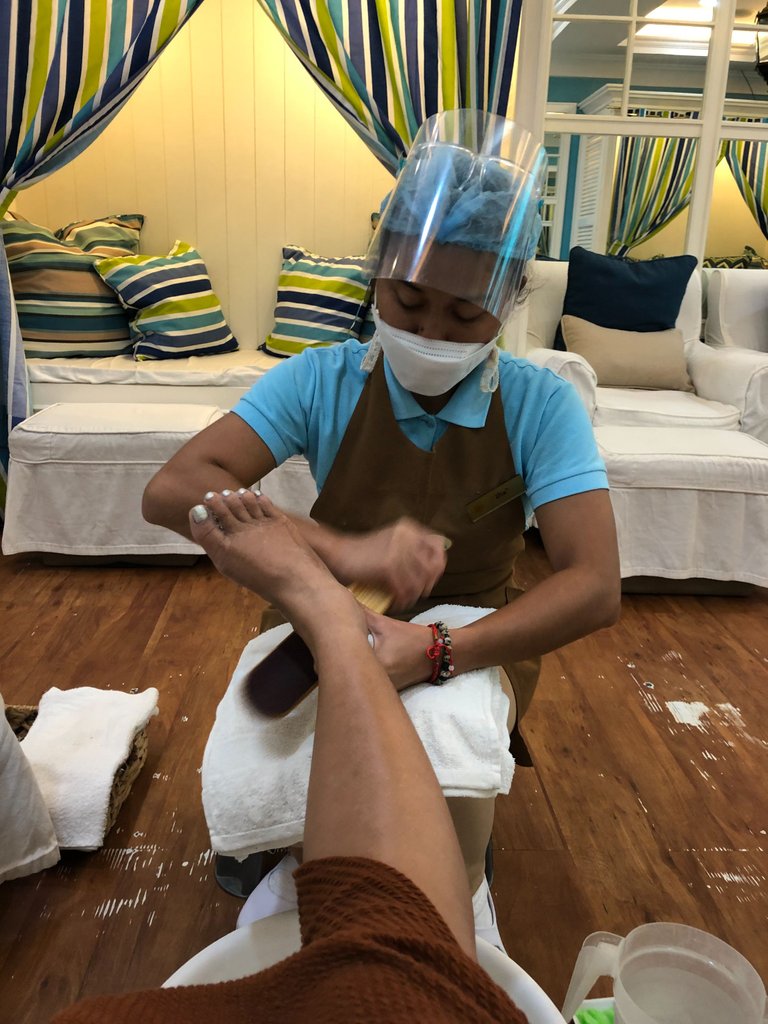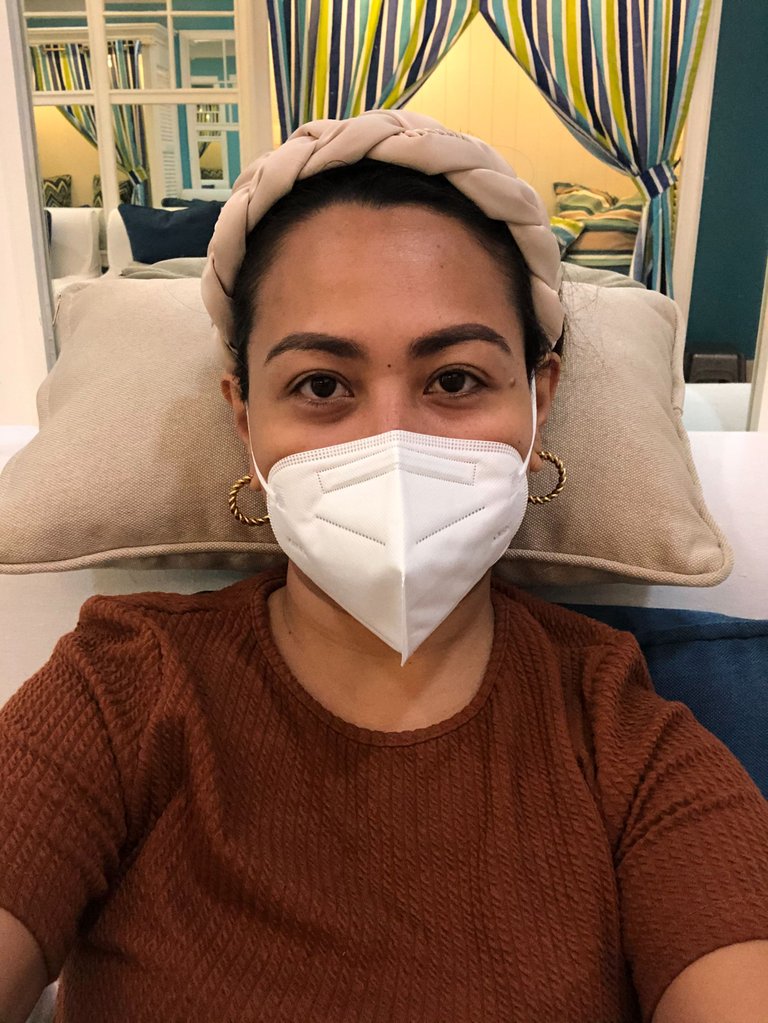 Then, the salon lady started to scrub my feet for about 30 minutes and after I picked the colour for my toenails. The reason why I want to go in early is that the place was not that not crowded and most of the time I go there alone so it's like I booked the whole place. It feels good that you are alone sitting and feeling like a queen (lol).
Later into my pampering session, my good friend texted me that she wants to have lunch with me. And I replied sure, of course. Same place. Way back when I was working we used to have lunch in "Bigby's". We had our favourite dishes there but my usual order is "Tiki Waki salad. During the pandemic of last year, I was really craving and I told myself if ever I can go to malls after this pandemic or if there is a chance to order it I will definitely have it. My friend texted me to say that she is already in Bigby's Restaurant.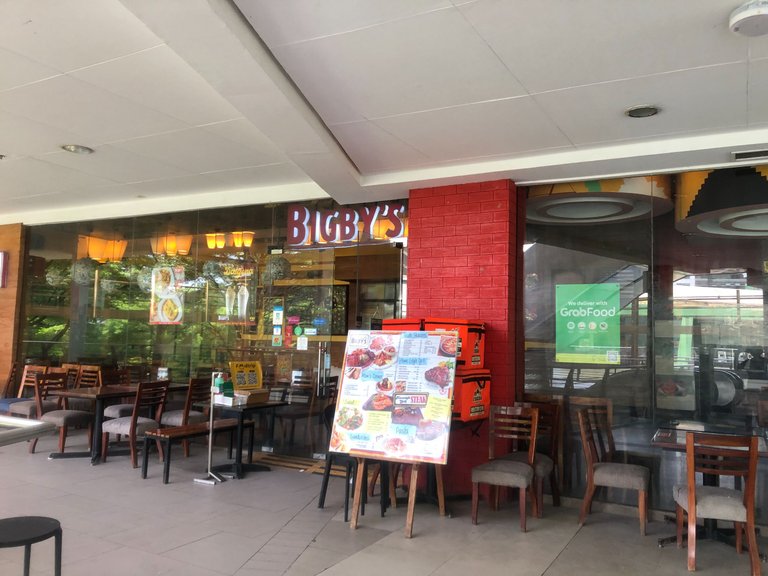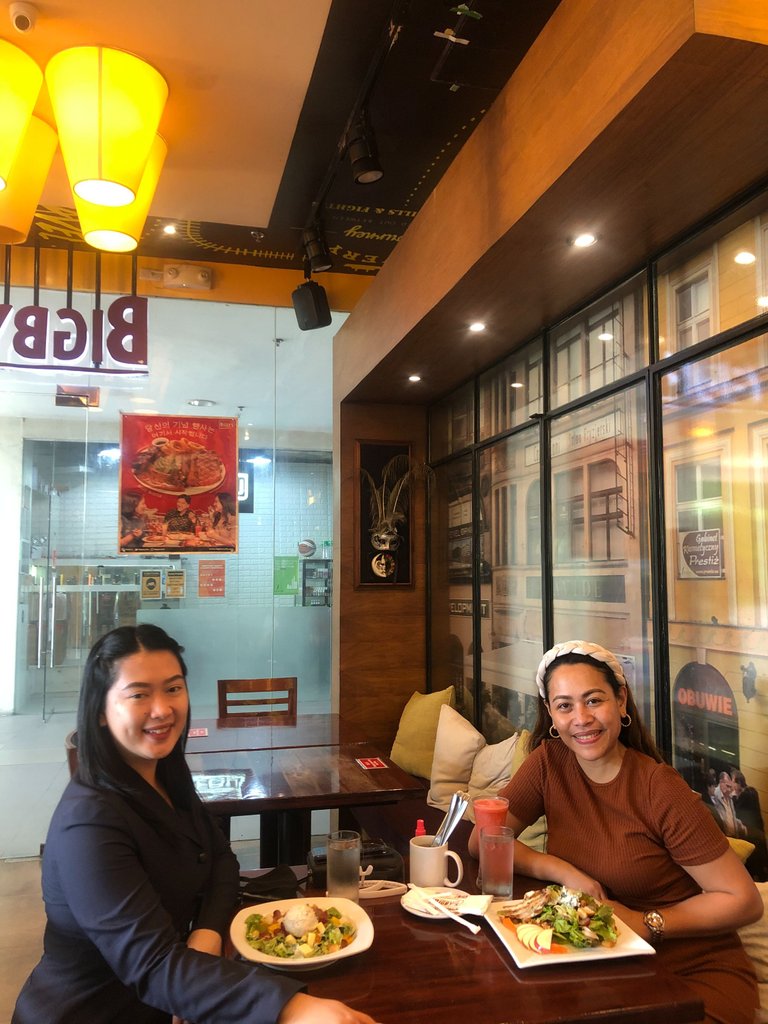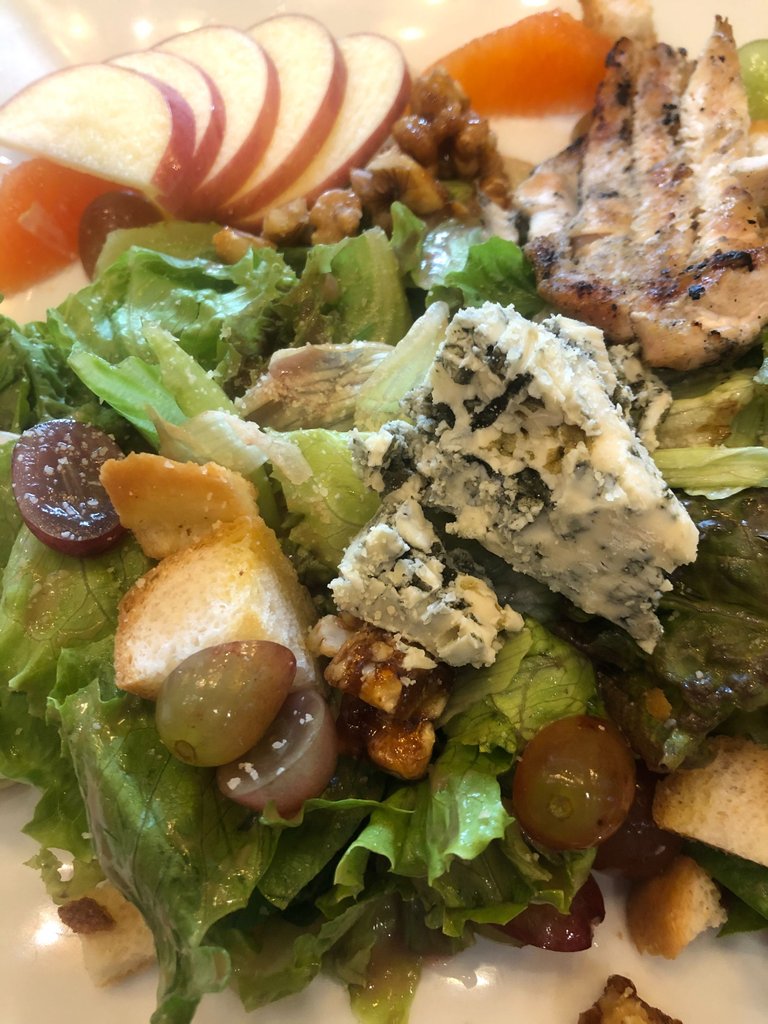 After my much-needed pampering session, I rushed over to "Bigby's". Since my friend ordered Tiki Waki salad I ordered differently for a change. I tried the "Fruit and Nut salad", it was a light refreshing salad that has apples, oranges, grapes, blue cheese, parmesan cheese, candied walnuts with cranberry dressing. I can't "beso-beso" or hug her because we need to be careful. We talked about life updates during the pandemic, how she coped after getting positive for covid. She said she didn't have the worst experience, she just gave a slight cough and flu.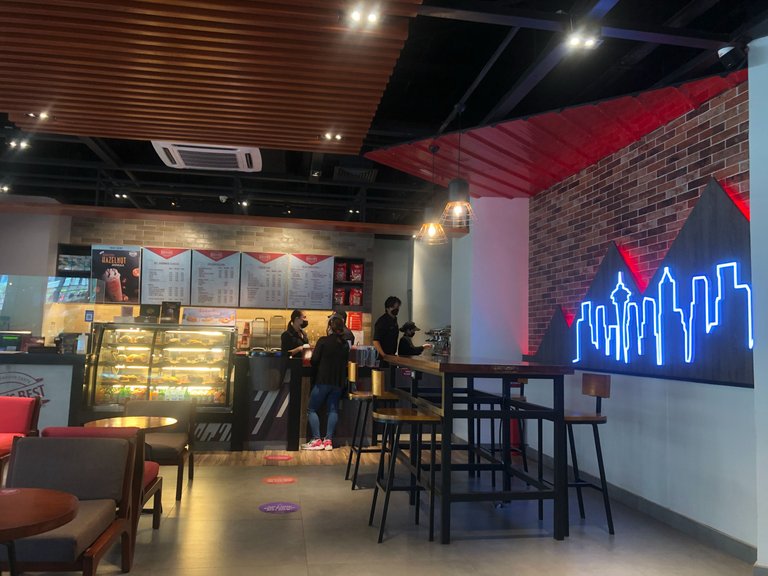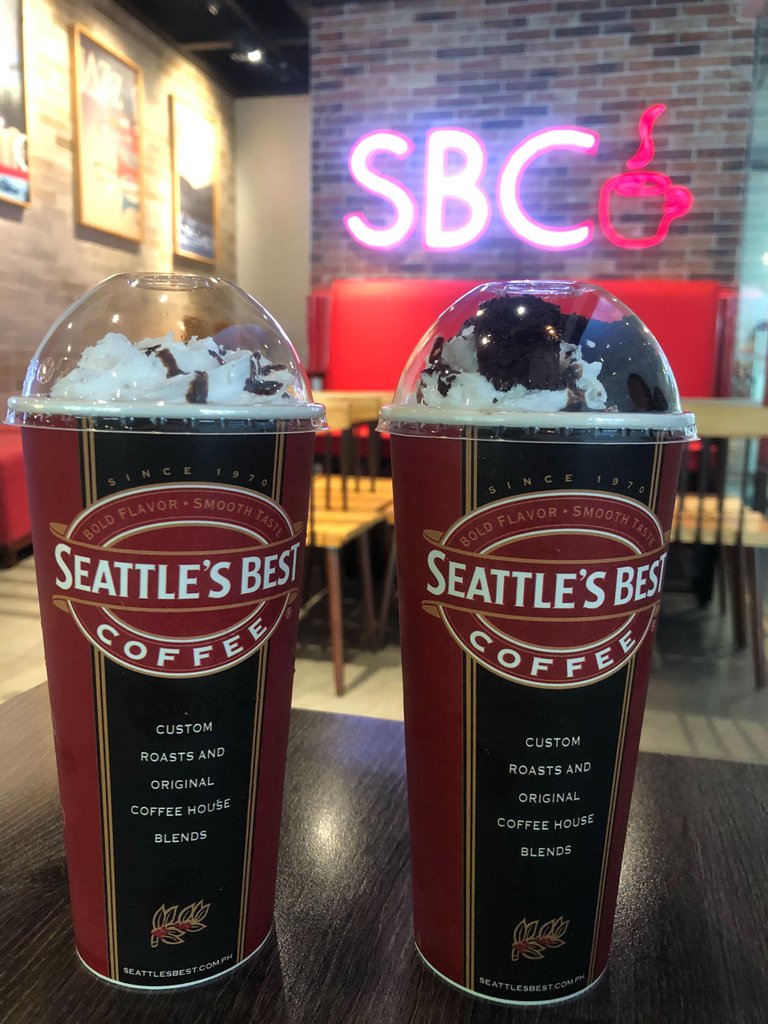 She became an instant plantita just like me. (lol) But when everything is going back smoothly, she didn't have time for her plants and some even died. After our lunch, we decided to have some coffee and since Seattle's Best is open again we decided to get our cup of coffee. It was around 1:00 in the afternoon when we got to the coffee shop for the dining they only allow vaccinated individuals and you have to present your vaccination card. When we got inside they have an ongoing promotion of Buy 1 Get 1, so we availed of the promo. The flavors are Mocha Javakula Frappe and Brownie Javakula. I had Mocha and my friend had Brownie since she's into sweet coffee. We also talked about my current wedding preparations and she also give me recommendations for the best wedding coordinator. It was a great catch-up with a friend and a great day for me to relax. :)
*Content, Caption and photos are mine :)
Stay tuned for the next post! 😘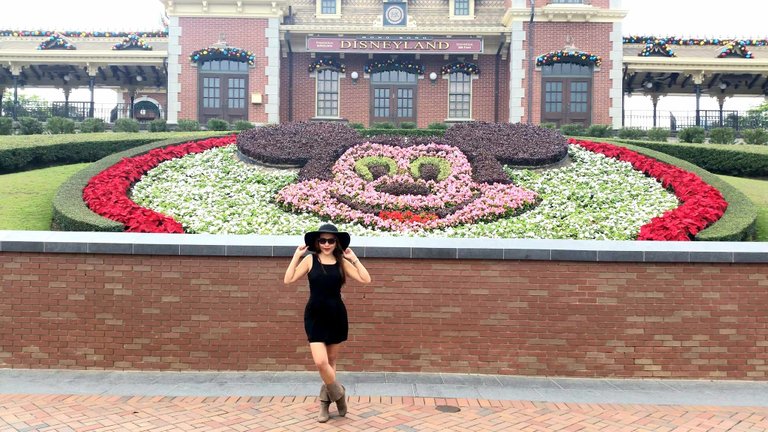 Joycie Kerr | MorenaTravels
HI I AM JOYCIE KERR AND I LIKE TO TRAVEL THE WORLD, COME FOLLOW ME AND LET'S TRAVEL THE WORLD TOGETHER
If you like her content, make sure to follow her and upvote her posts to show some love. You can also reblog if her travel posts made you happy.

---
---