Good Times and Tan Lines with Friends| A Farewell Party to bff!| Mactan, Islands Cebu, Philippines #islandhopping
---
ISLAND HOPPING, MACTAN ISLANDS ,PHILIPPINES
@morenatravels to Mactan Islands, 2021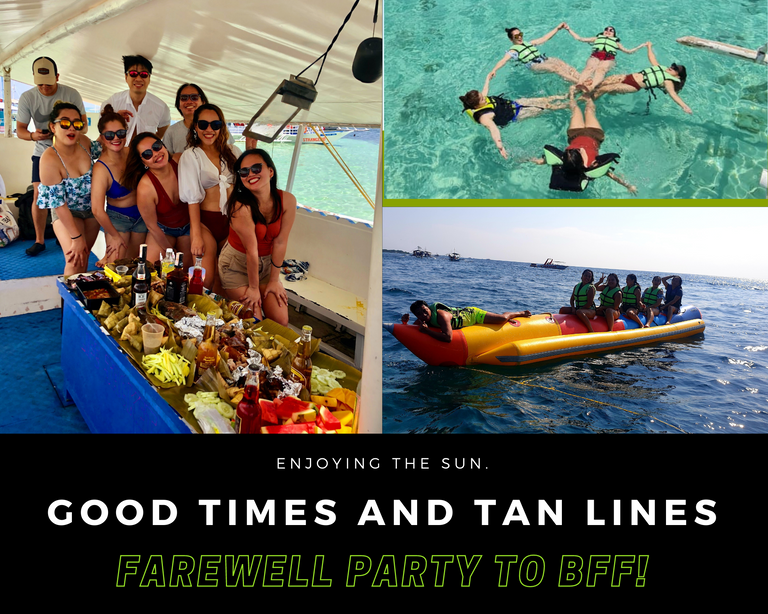 ---
A day on the beach 🏖. My BFF is set to migrate to another country where her husband lives. We were college besties, my friends became her friends too. We threw a farewell party for her. We rented a boat for us to enjoy visiting four islets on Mactan Island--an hour's drive from Cebu City. It is sad to know that we will be separated and that we will be miles apart. 😭 For a decade or more we were together in good and bad times. We go out for coffee dates anytime, shopping and partying. She became my best friend because we have the same likes and dislikes. Also, she's the one I can lean on when I have a problem. We know each other very well. She had me when her mother passed away and we were like sisters. We would go on an unplanned trip like driving north or south just to find peace and coffee. (lol) We eat out a lot especially when there are newly opened coffee shops or restaurants. Around May of this year, she decided to move with her husband to the Middle East. Because of the pandemic, her husband cannot travel to the Philippines right away so she's the one who decided to move. My friends and I decided to throw a party for her. It's a fun and crazy party that she will remember. We gathered the friends and asked if they are available on Sunday. I told them ahead of time so that they can free their weekend.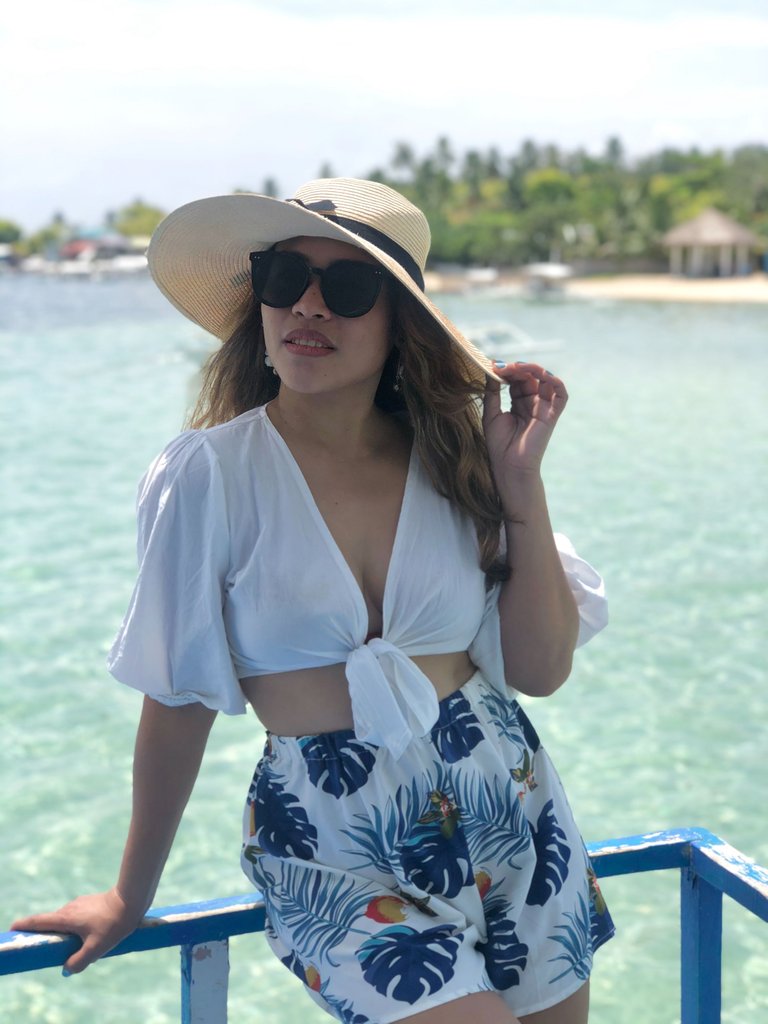 I contacted Boyla Diving Resort for our Boat. I rented a big boat that has a capacity of 20 passengers big enough for 8 pax. I paid around 3,500 for the boat. I gave tasks to my other friends on what they should bring like food, drinks etc. The boys are to bring liquor and other girlfriends are to bring Lechon, fish and pork to grill. All is set and ready for the Island Hopping!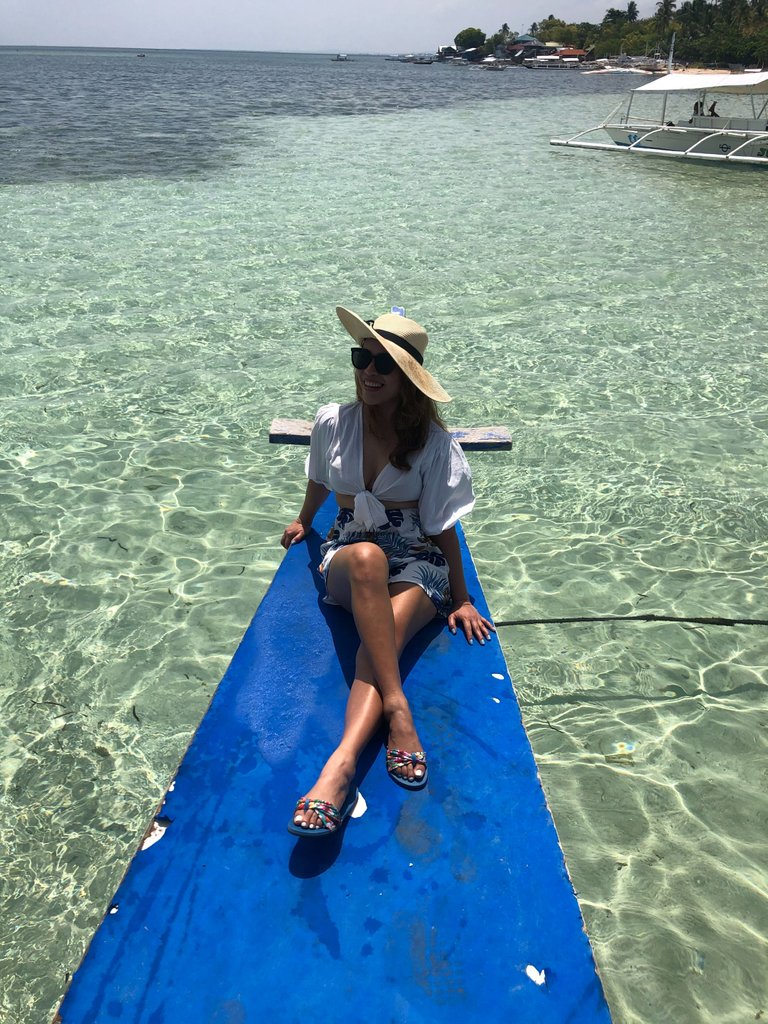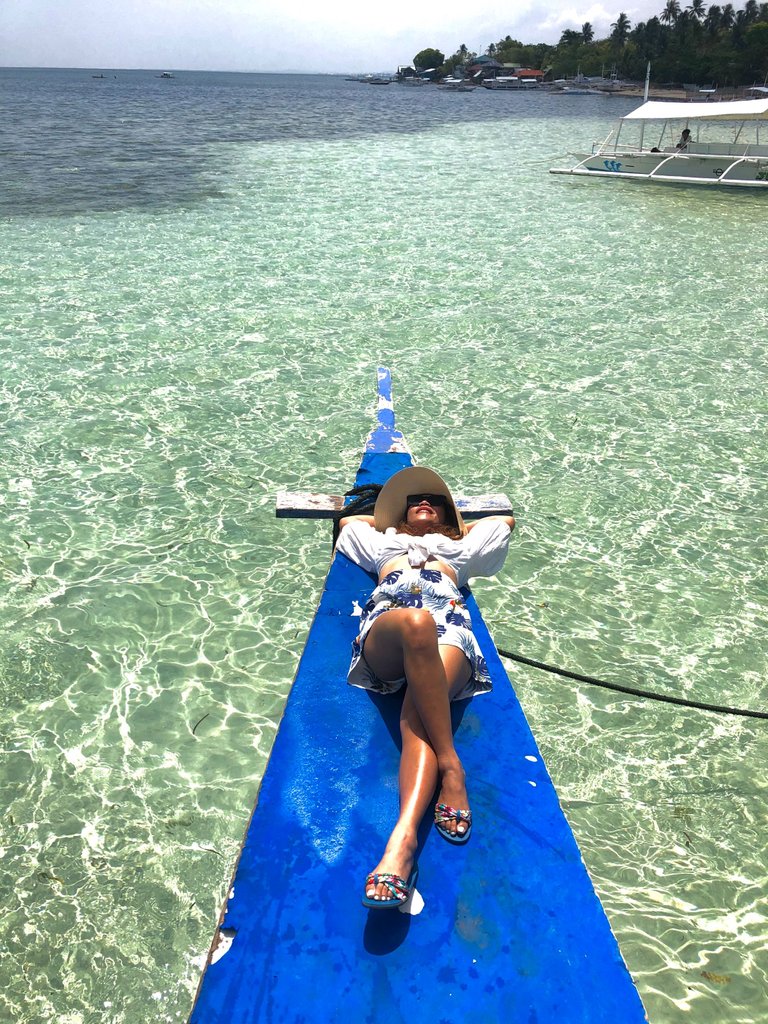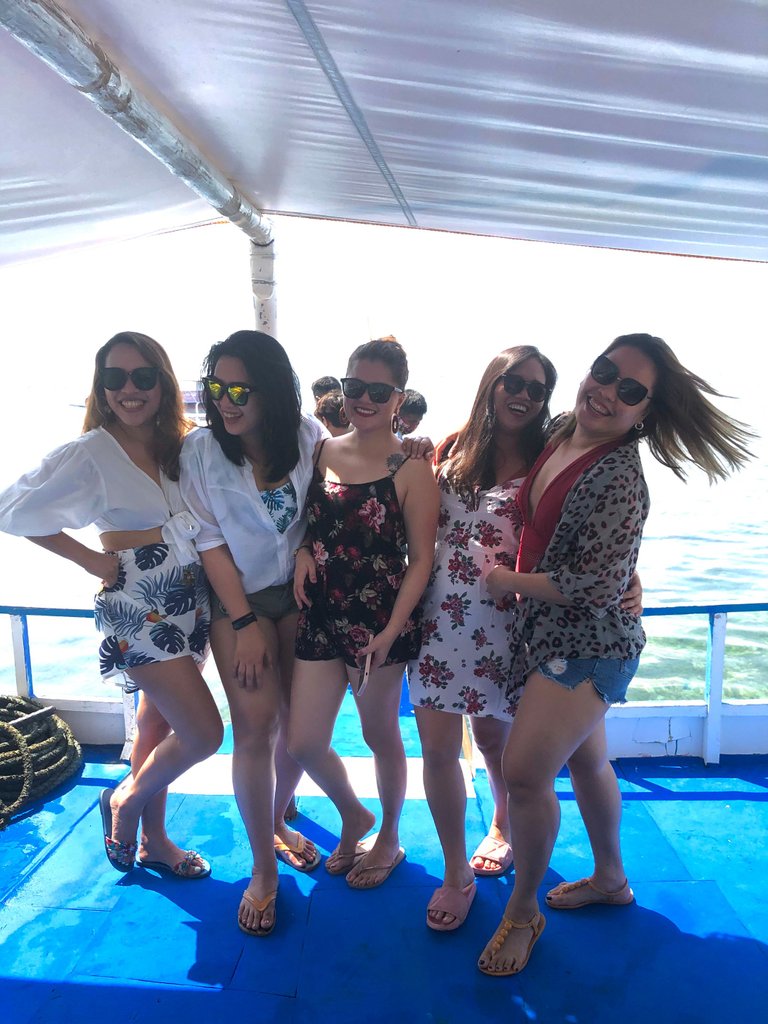 with the Boys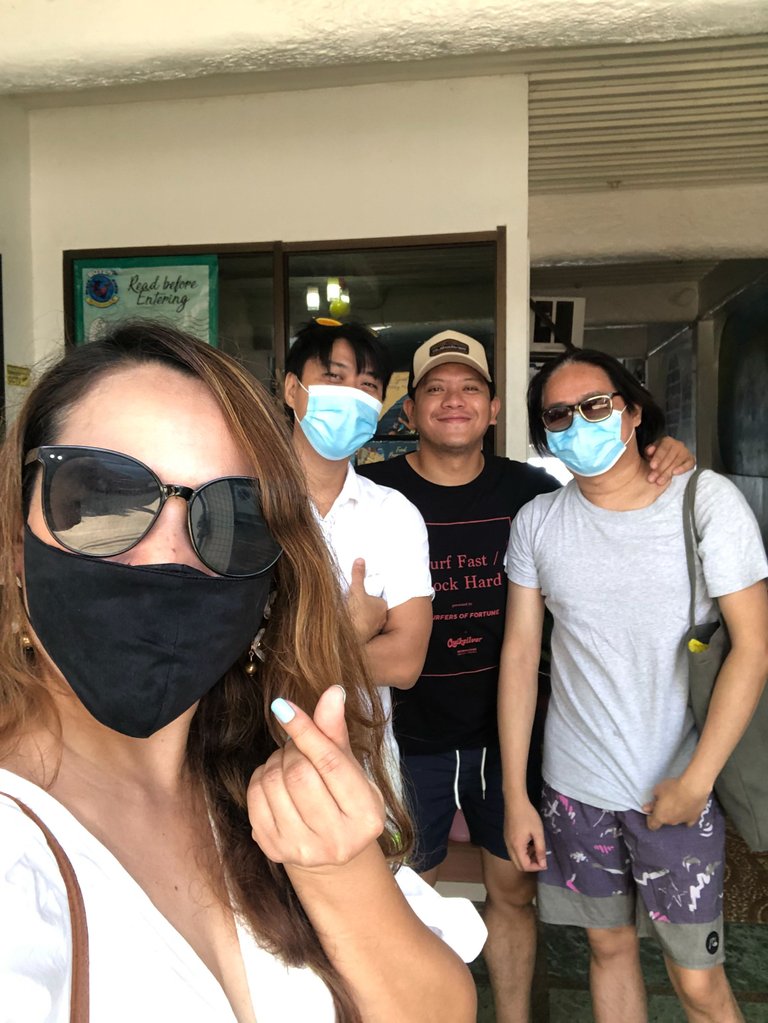 When we arrived around 8:00 in the morning the boat was already waiting for us. We hopped in while carrying our stuff and the boat is shaking so you have to manage and balance that you will not fall. We were set to visit 4 islets according to our boat guide. These are Sulpa Island, San Vicente Sanctuary, Sta. Rosa, Talima Fish Sanctuary however some islands are restricted so we only visited 3 islands. We started with Sulpa Island the water is not that deep where you can jump right away and if you are afraid of deep water then this is the best island for you. Some of us went down and some are afraid of the sun. We stayed there for an hour or two since we took our festive lunch( Boodle Fight) that was prepared by my fiancé.
Fiance preparing the food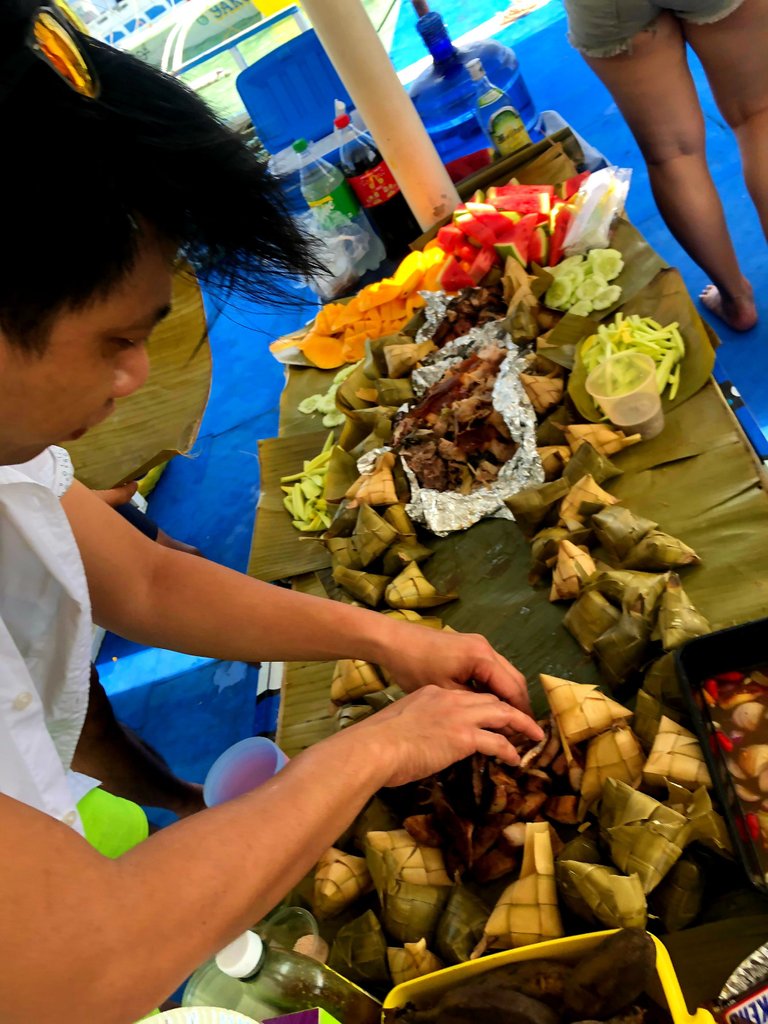 Boodle Fight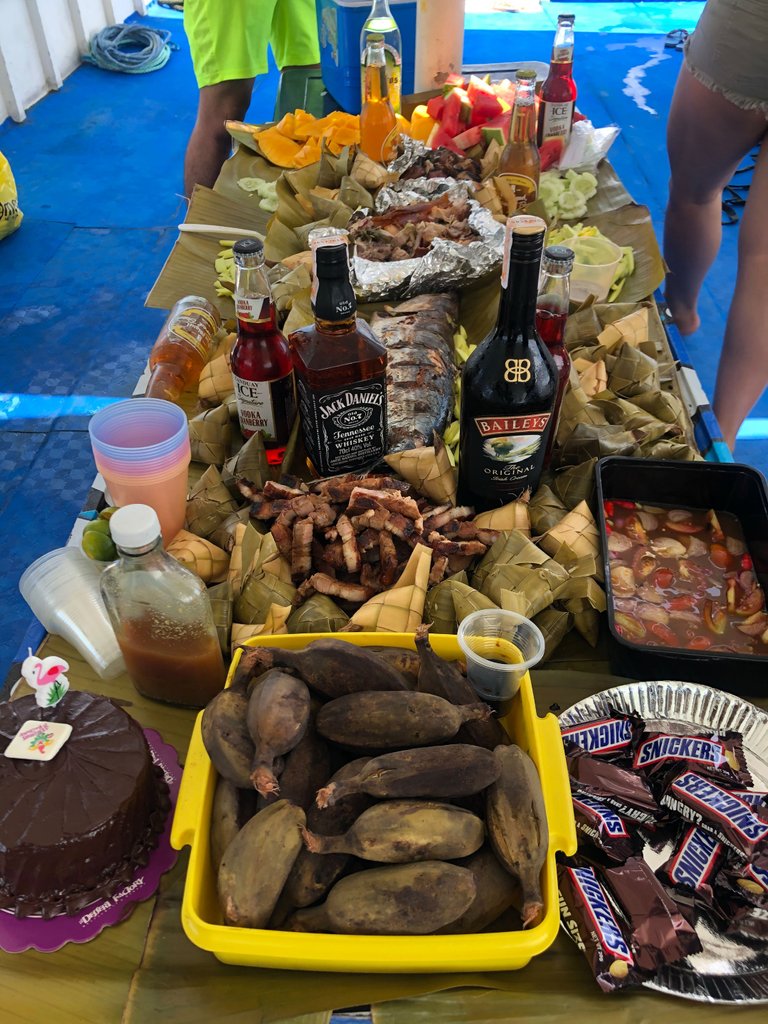 Friends for Life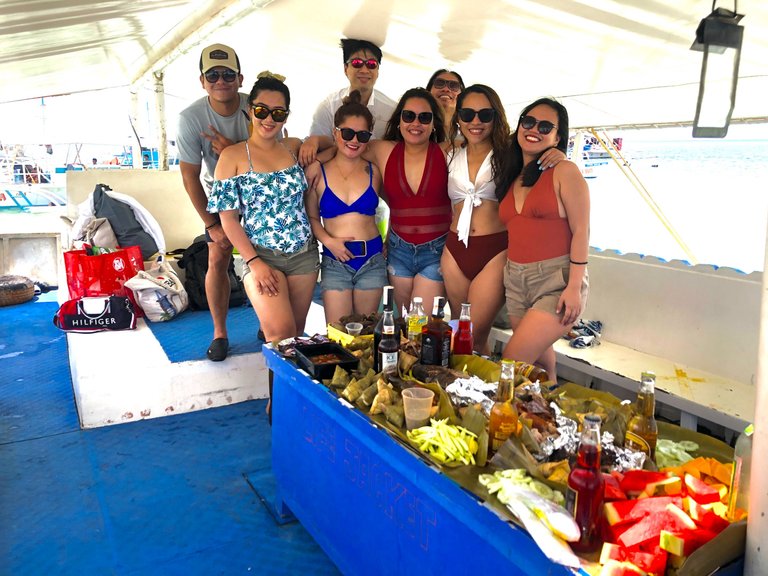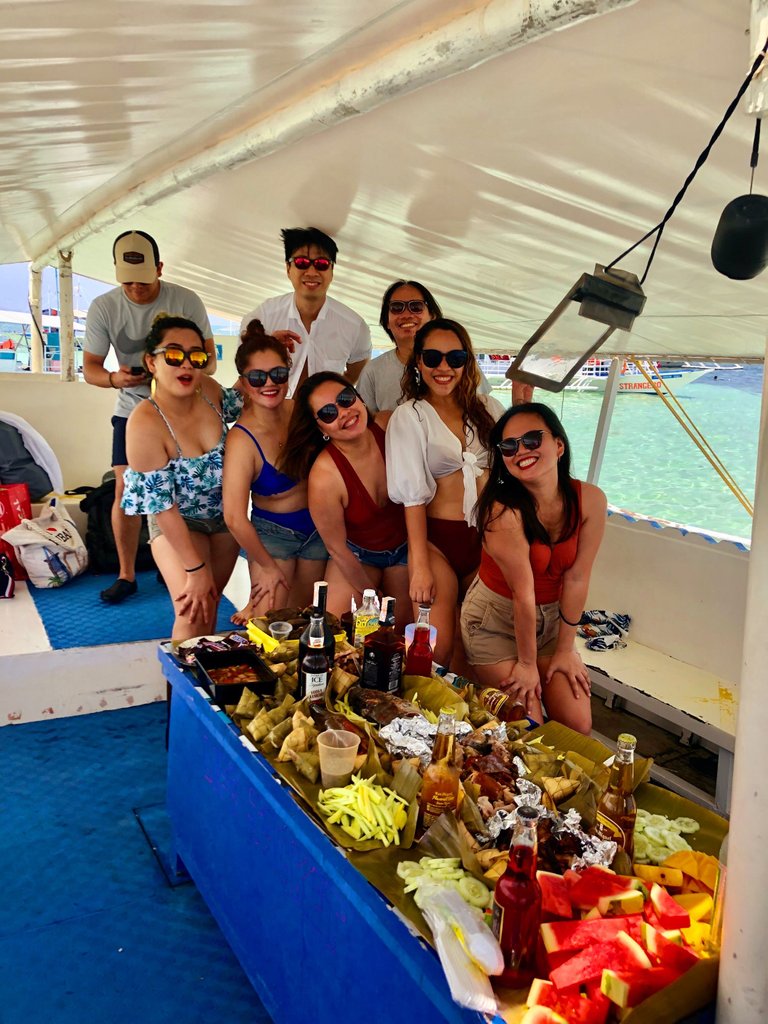 Bestie and I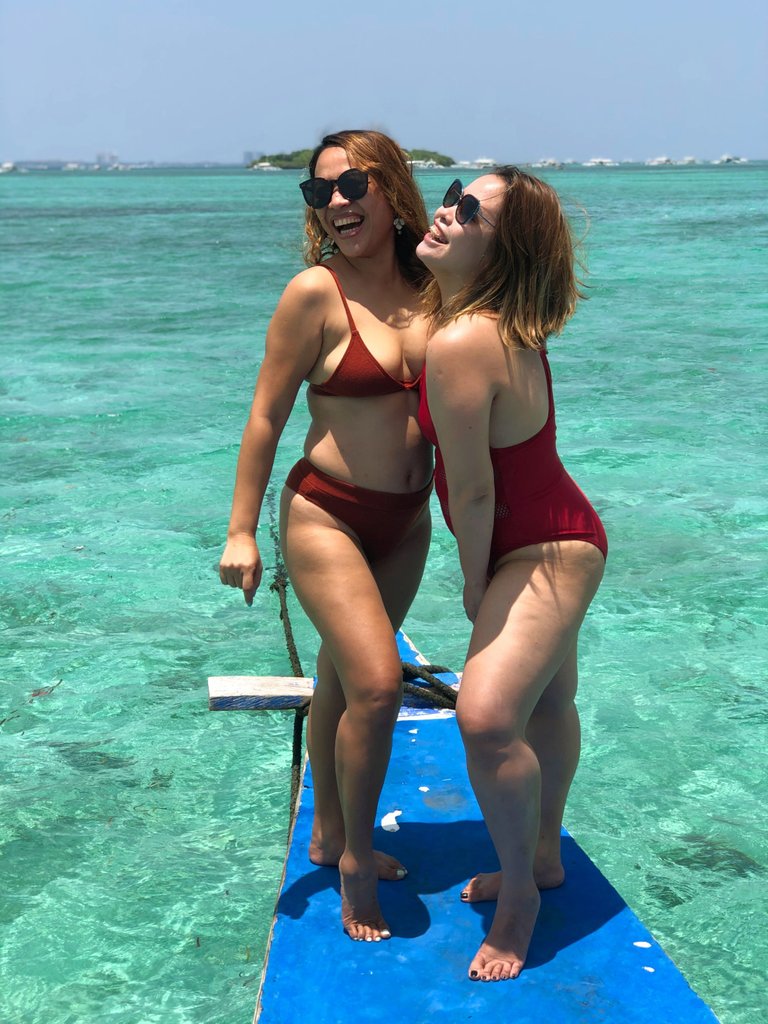 Ready for some Sun-kissed skin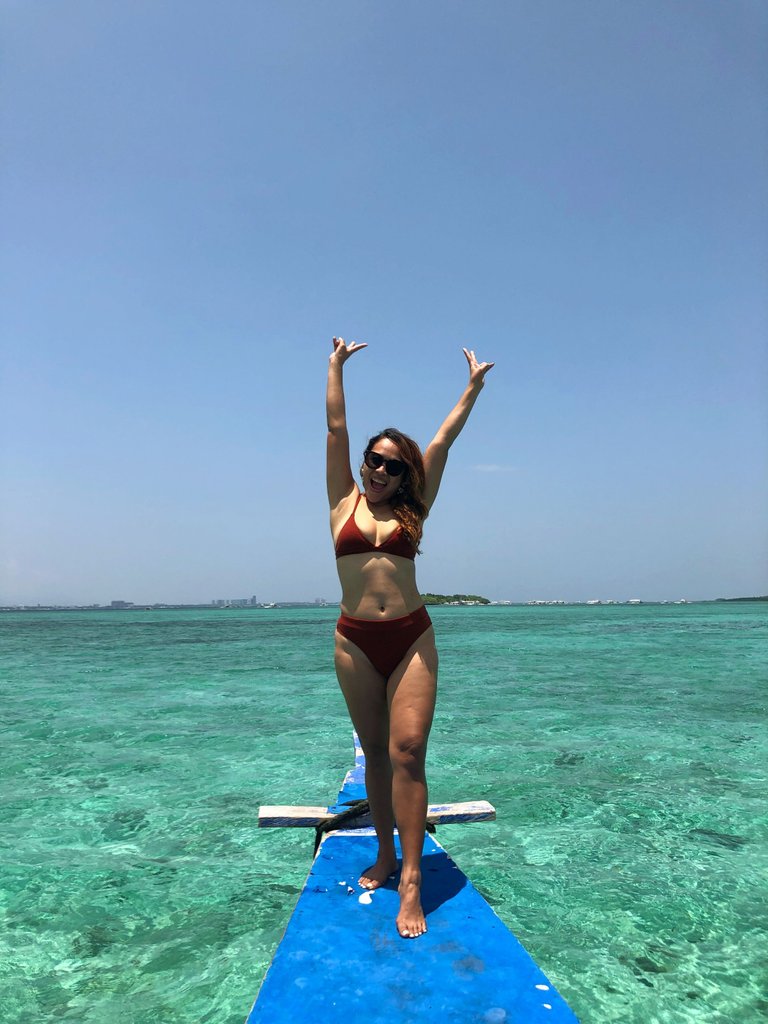 We enjoyed the feast we're having and after our lunch, we started the party. We opened the bottles of the liquor that were brought by the boys. We had Jack Daniels, Baileys, Tanduay Ice and San Miguel Lights. The boatman gave us some sea urchins best paired with vinegar. Then we started dancing and singing like YOLO. We were tipsy enough and decided to move to the next island which is San Vicente Sanctuary. When we arrived the sea is full of Boats, Banana Boats and Jetski and other water sports activities.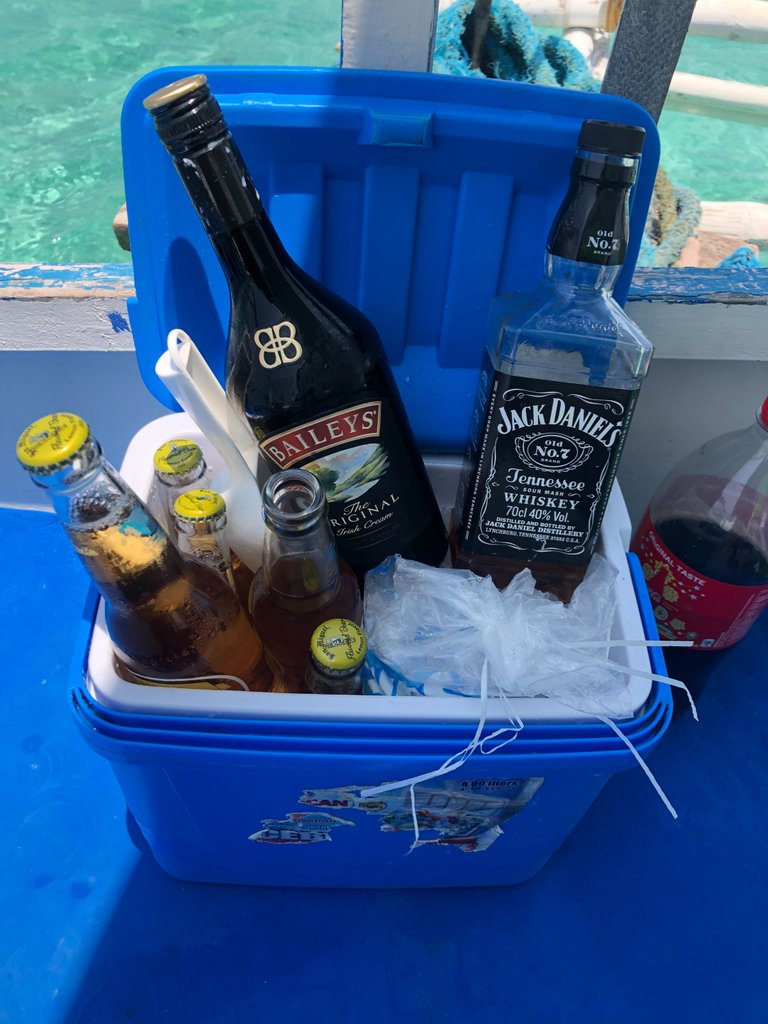 SULPA ISLAND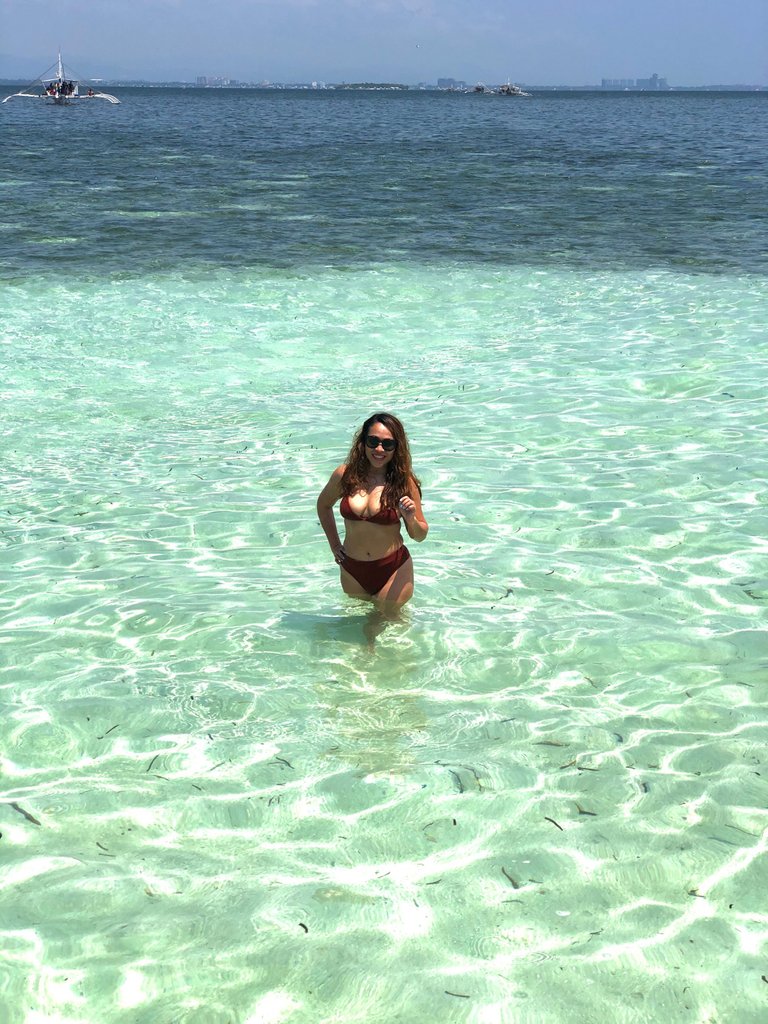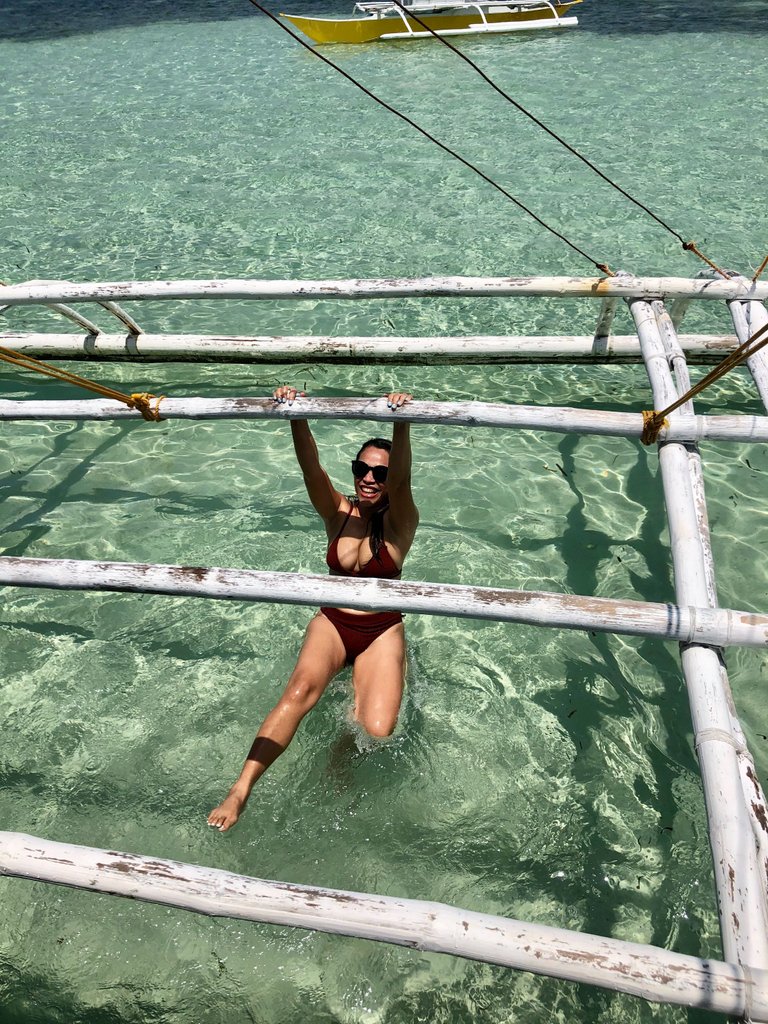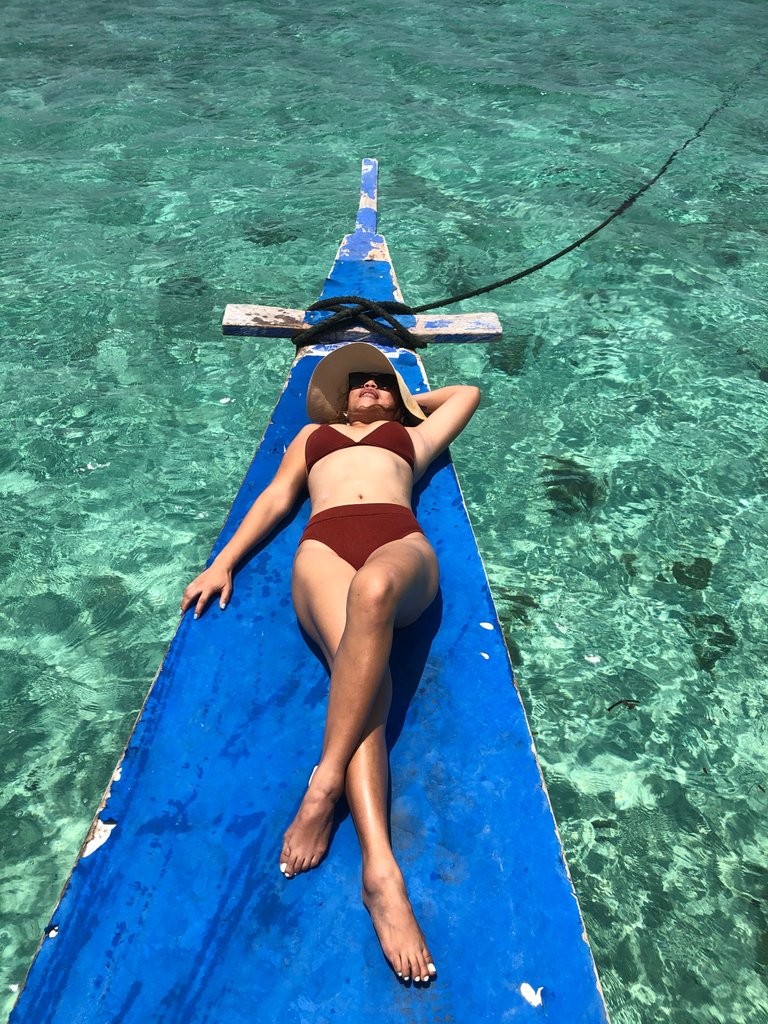 We heard people shouting and laughing when they rode the Banana Boat. Then our group decided to avail of the activities. All of us are excited to try the activity since it was a long time ago we tried banana boat. Some of my girlfriends didn't try the Jetski so we had to do it or else we would regret it. I forgot the rates of the water sports however you can check them on their Facebook page "Charlie Tour Agency". We had fun with the water activities and I have this one friend who decided to stop the banana boat because she doesn't want to continue. So we headed back to the guide and drop her off then we continue u til we finish the time for the ride. The reason why she decided to end the ride was that she's the first person in the row and all the seawater was splashing at her face and she can't see clearly or even hold tight. She was about to fall good thing the person behind her was about to catch her. After dropping her we speed up but still, no one was falling into the water (urgggghhhh).
Banana Boat Ride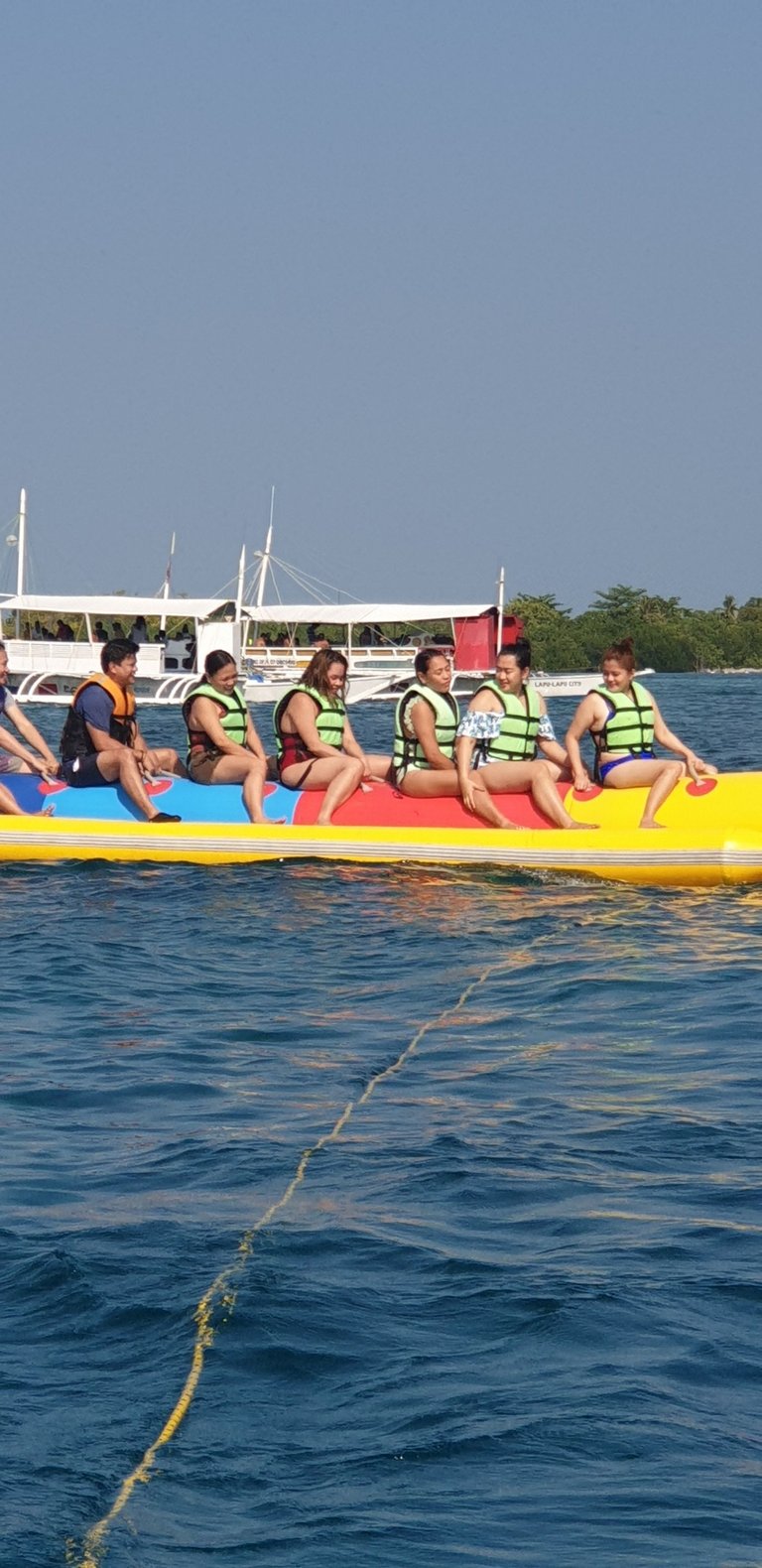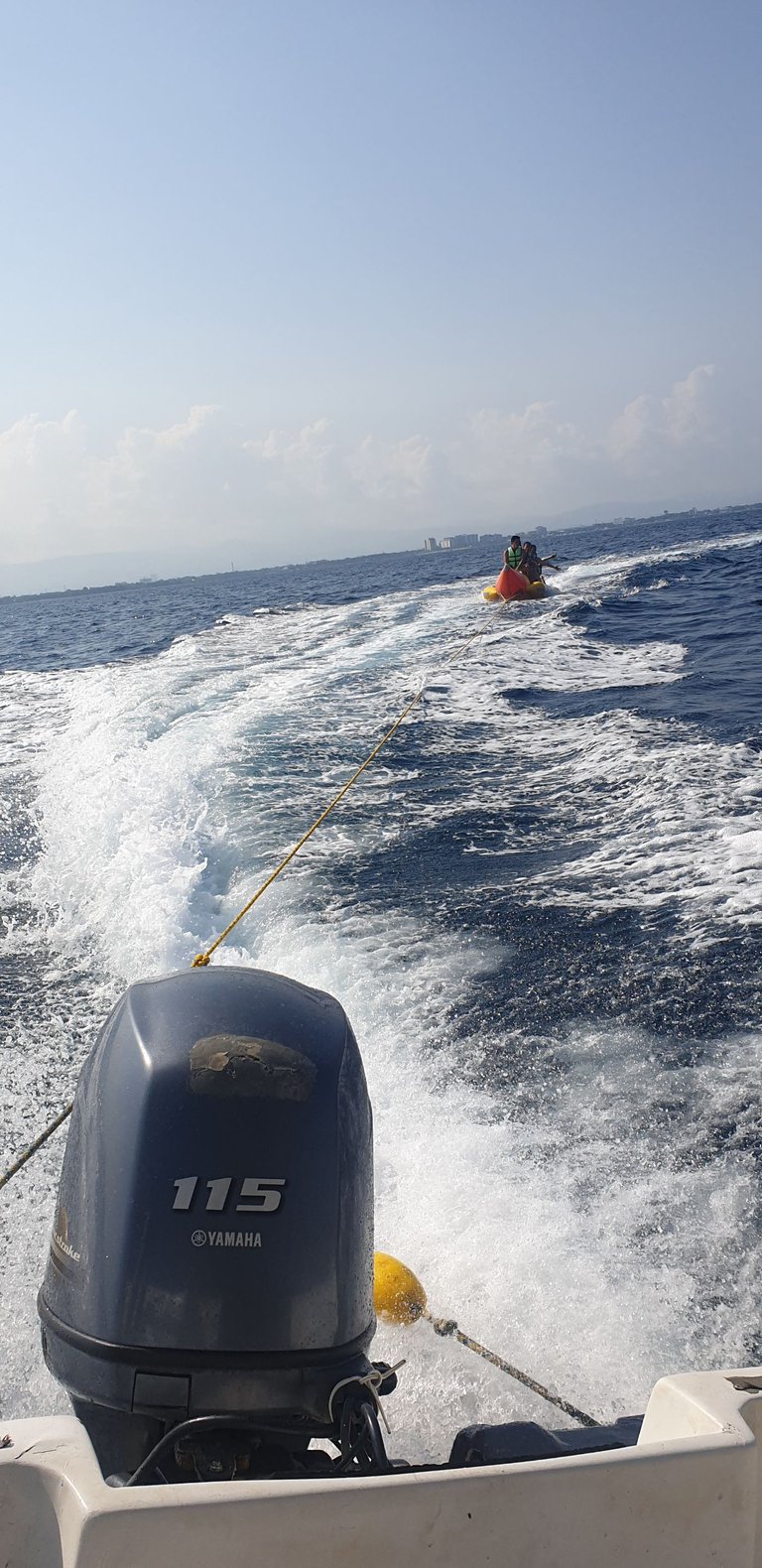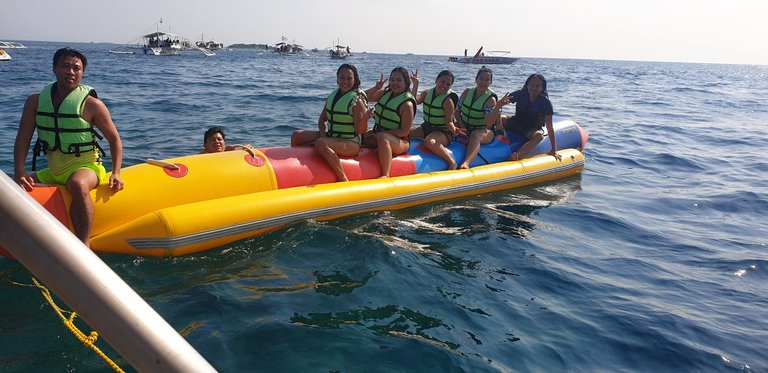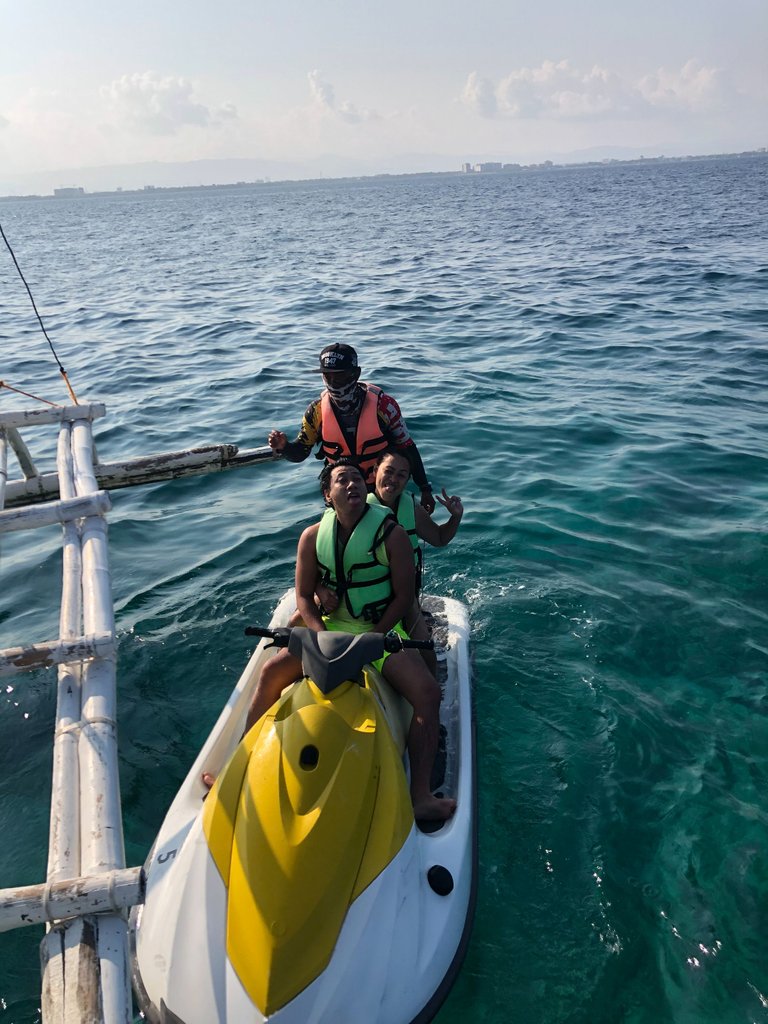 After the 15 minutes ride, we returned safely to our Big Boat. After the banana boat, we tried the "JETSKI". My boyfriend and I paired up since I don't want to go solo because my hands are tired of holding the banana boat rope. (Lol) We had 15 minutes of roaming around the deep blue sea. On our 3rd attempt, the jetski flipped over, probably because my fiancé was drunk or tired (ROFL) but it was okay, we are OKAY no bones were broken, no bloody damage, we were physically and mentally okay. It was great and super fun! I enjoyed the flipping of our Jetski I haven't think that it will happen to me.
I changed to green swimsuit so that we can be matchy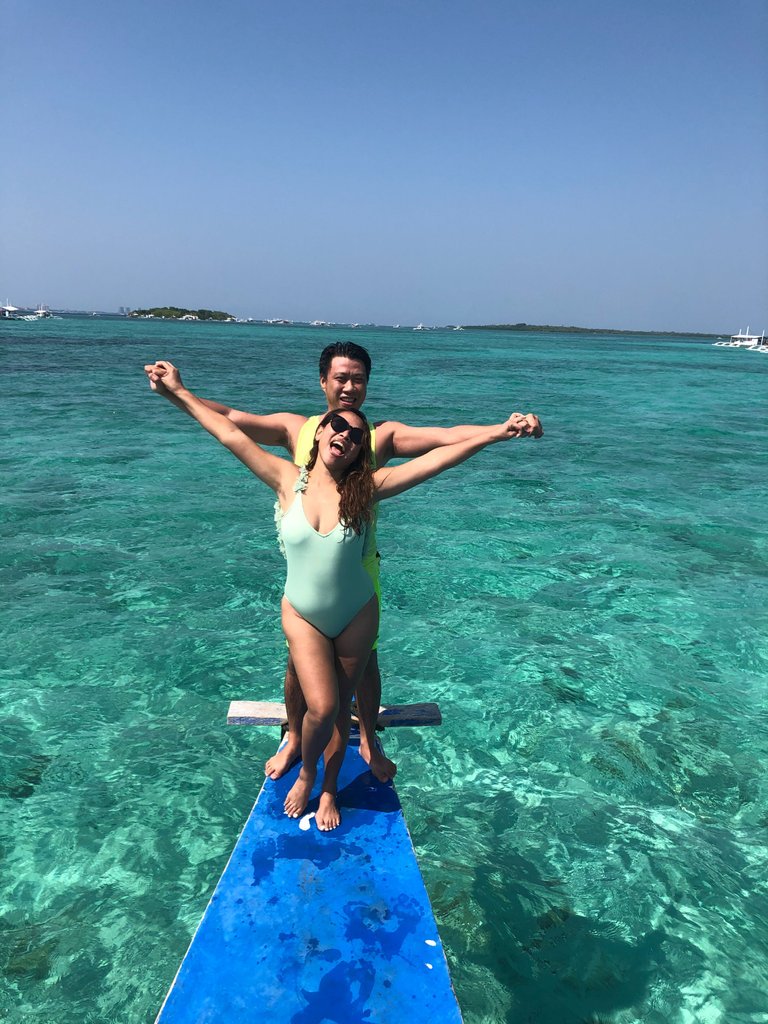 MINT TO BE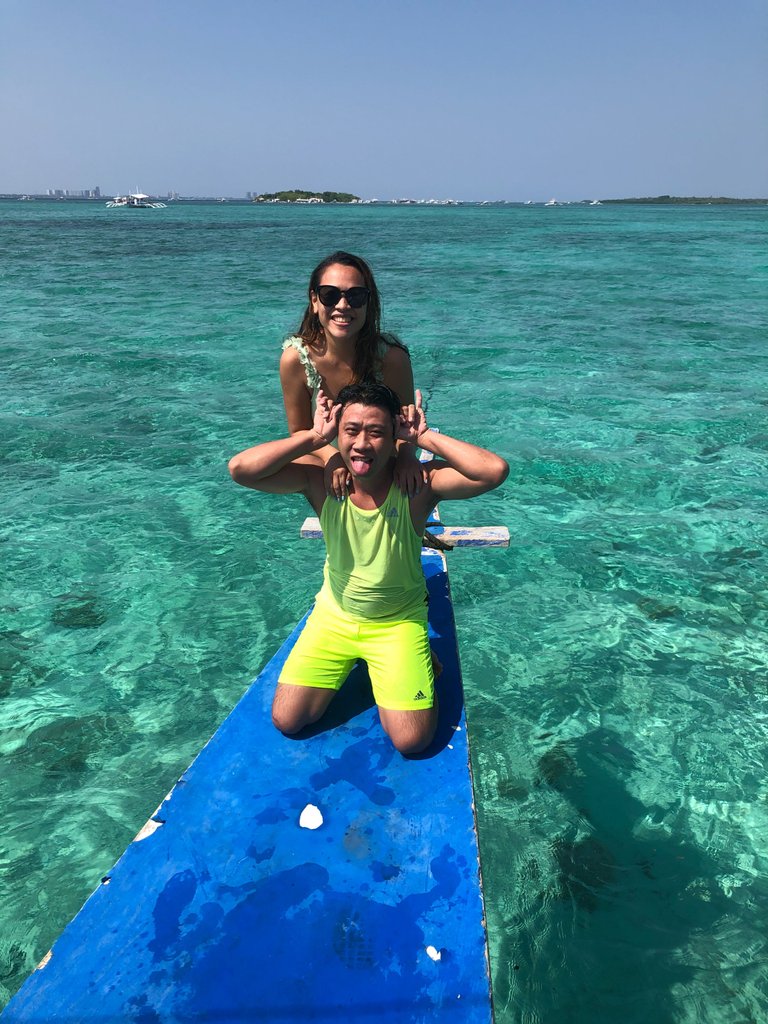 JETSKIIIIII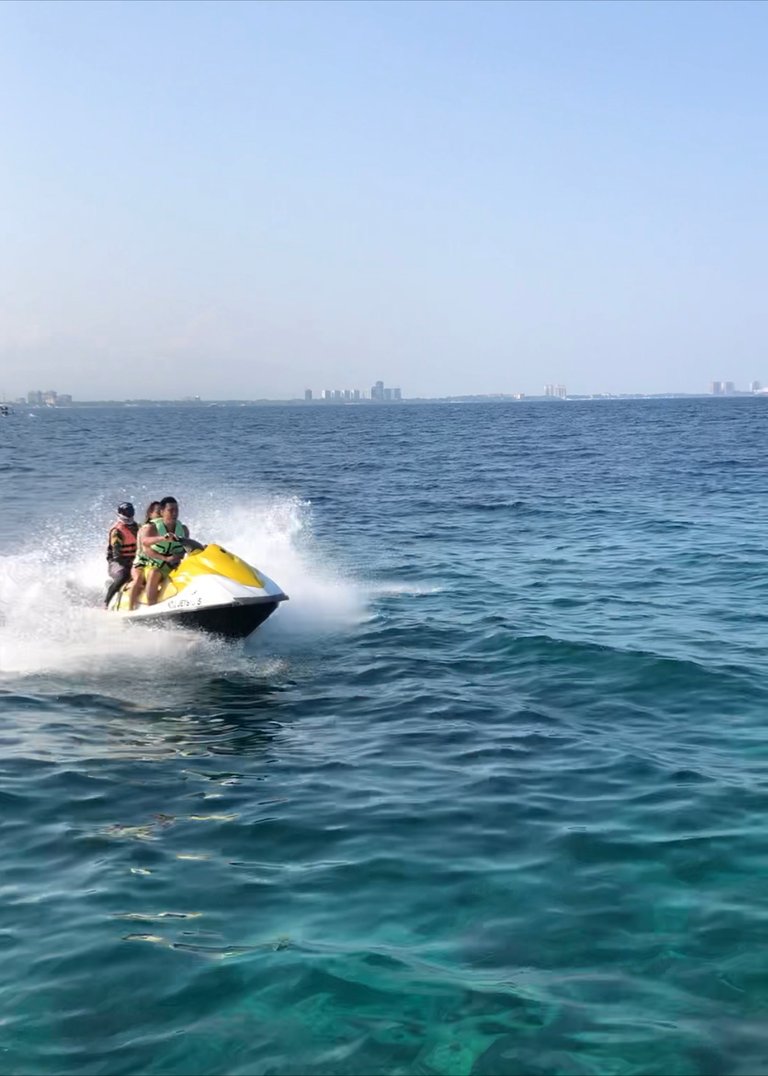 we are about to flip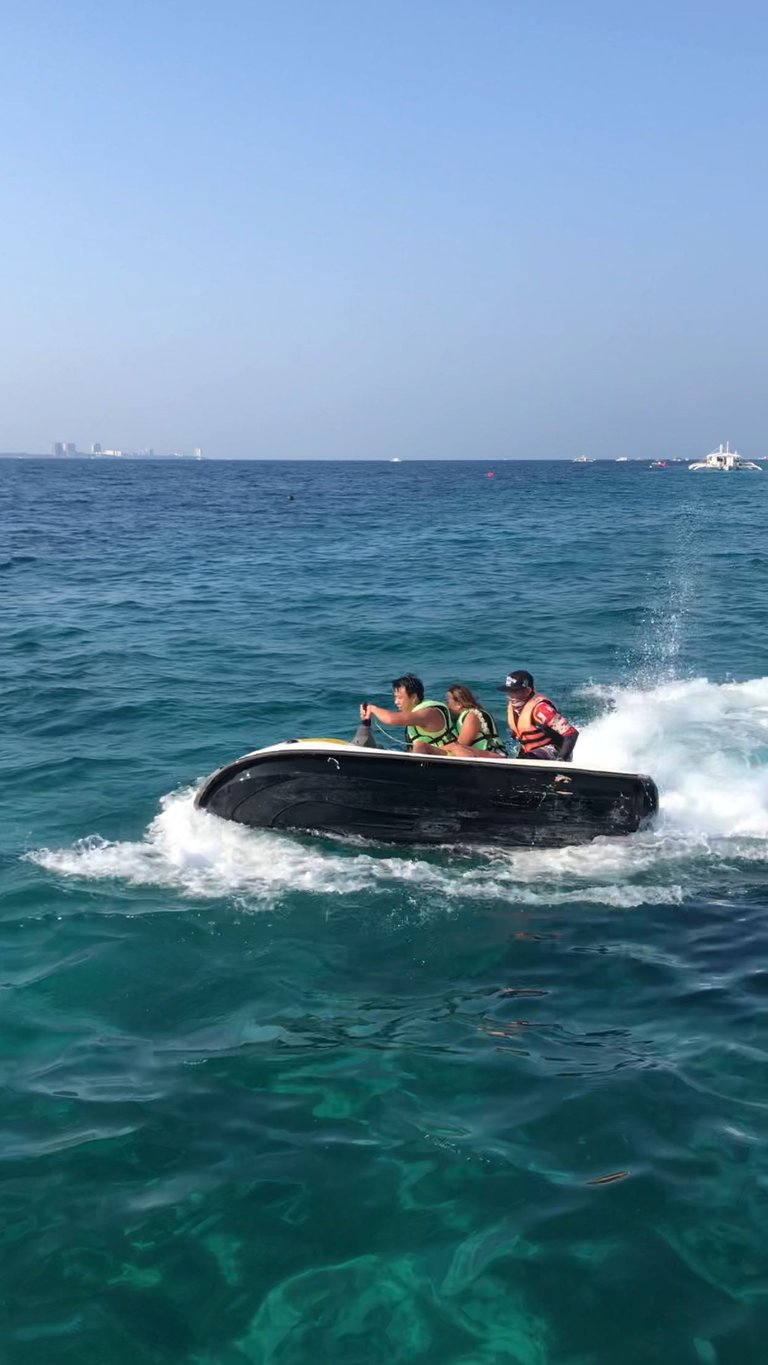 Oh Yeahhhhh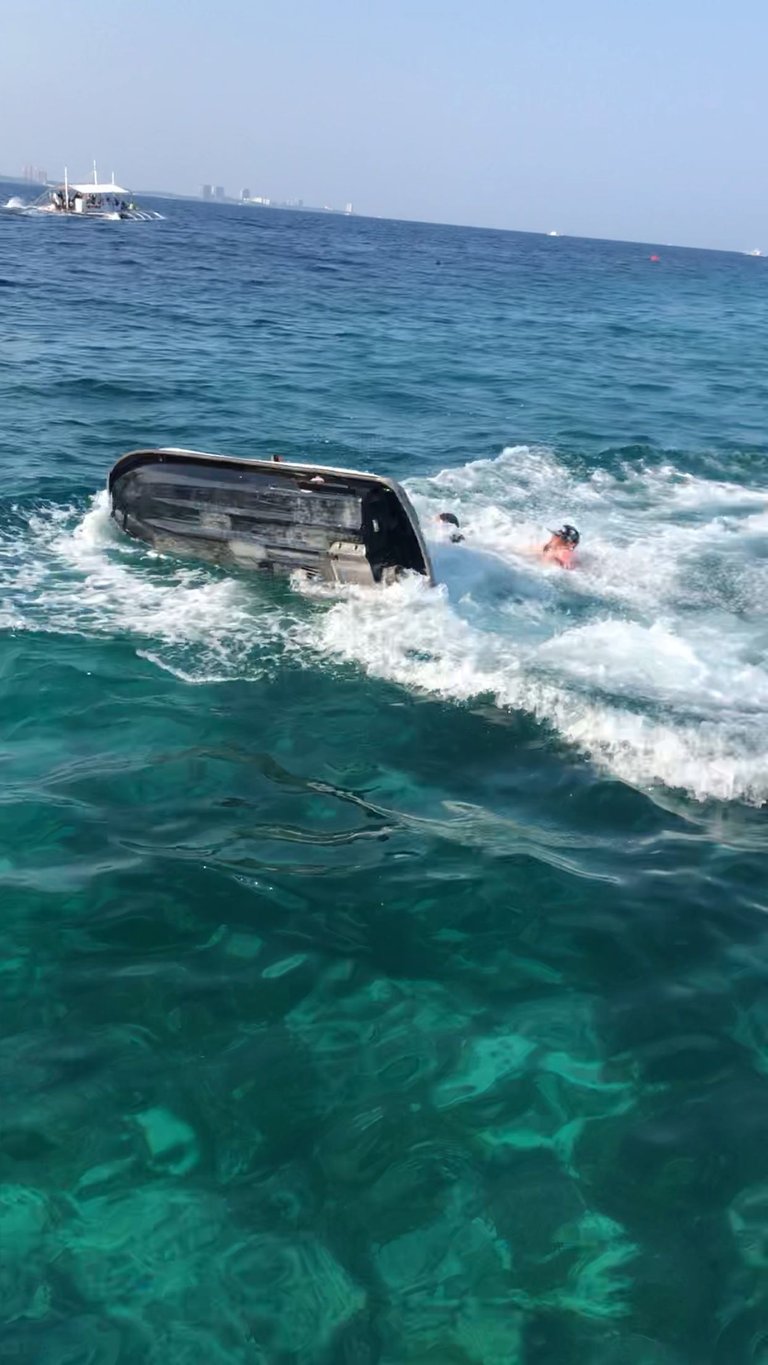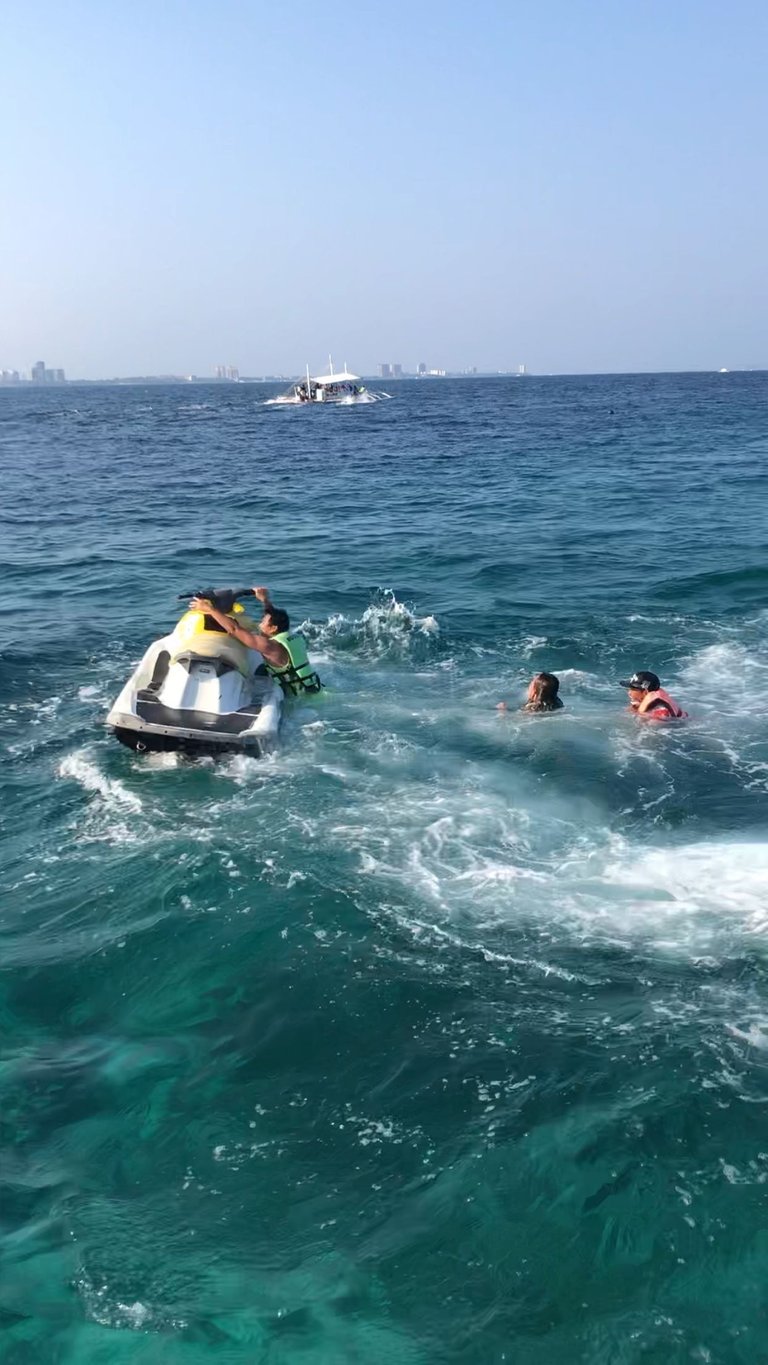 We had so much fun and sometimes this kind of incident will make us aware of our actions to be careful always and to be mindful. After our water sports activities, we were all tired and we had to move to another island which is Talima Fish Sanctuary. By the time we arrived on our last island we are all tired and no one going down to enjoy our last island. We just continued the drinking session since no one's going to swim in the deep. Our boat was on standby and waited for sunset. Past 5 pm we were sent back to the port and headed to Mercato de Mactan (al fresco type dining area food park) for our dinner. It was a great day for all of us. We all were happy, tanned and had sun-kissed skin. Till our next getaway. Ciao😘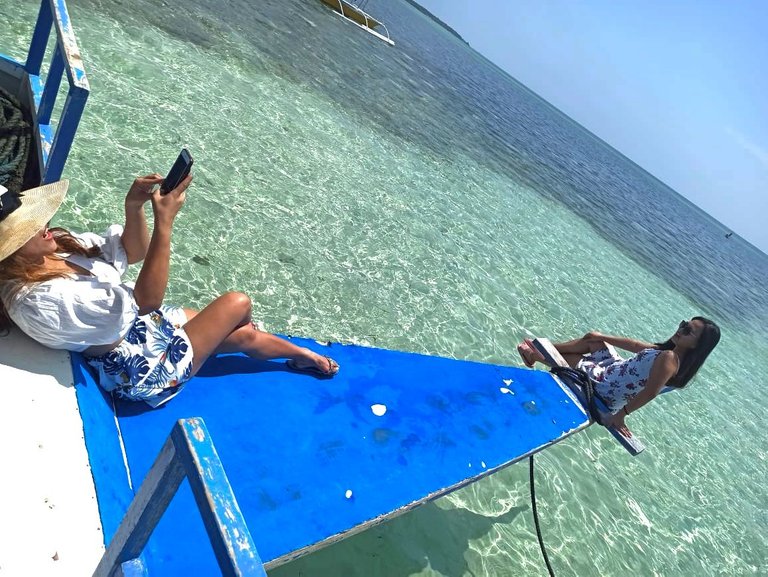 Stay tuned for the next travel post! 😘
---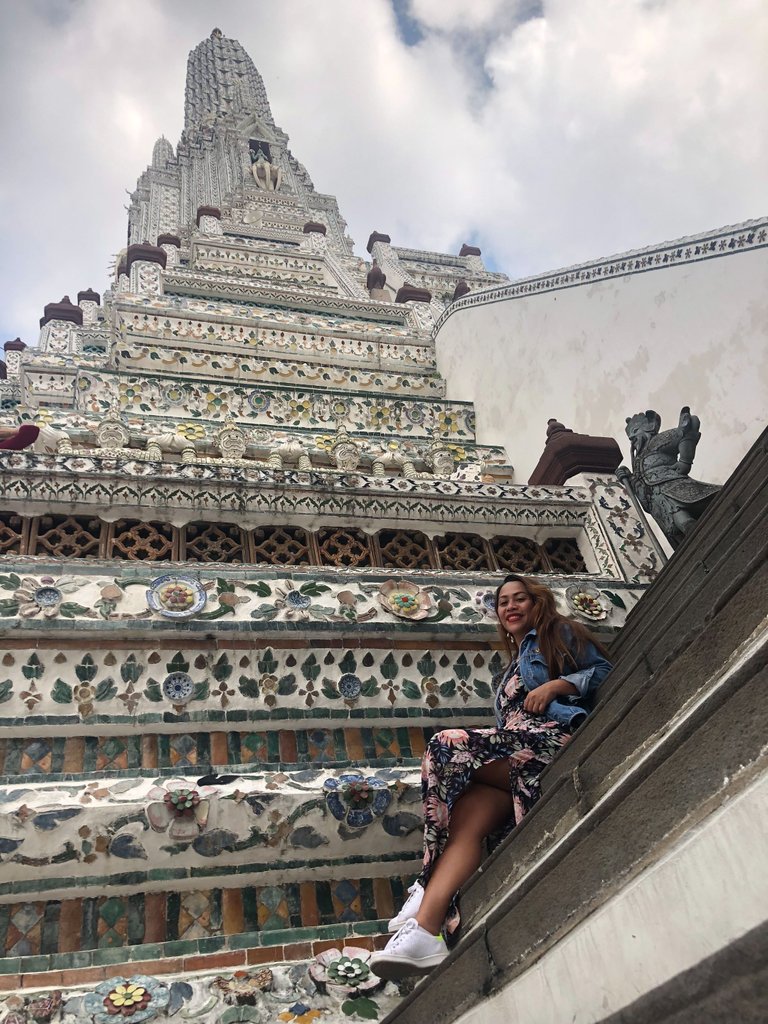 Joycie Kerr | MorenaTravels
HI I AM JOYCIE KERR AND I LIKE TO TRAVEL, COME FOLLOW ME AND LET'S TRAVEL THE WORLD TOGETHER

If you like her content, make sure to follow her and upvote her posts to show some love. You can also reblog if her travel posts made you happy.

---
---