FEASTING AFTER FULLY VAXXED!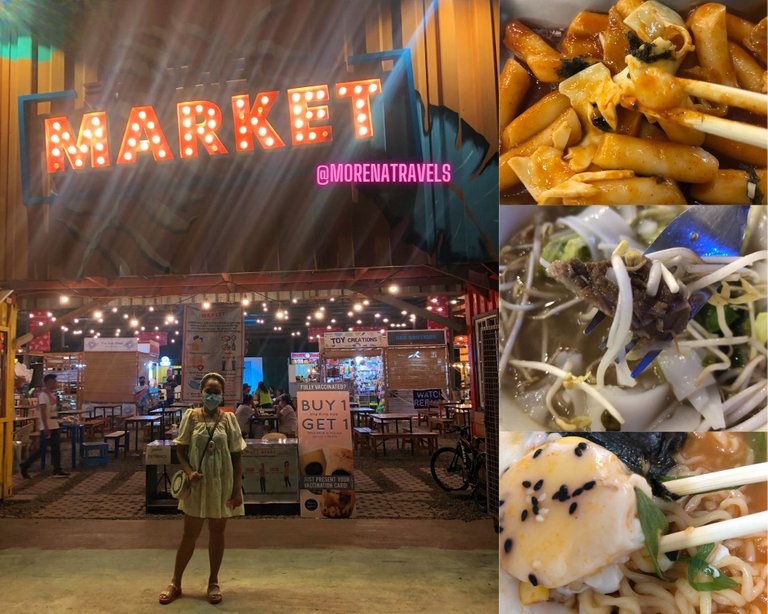 Food Trip after Vaccination
I'm fully vaxxed yayyyyy. I've been praying for these vaccines since the pandemic started and now we have plenty of stocks in our LGU's and it's for free so I took the opportunity to be vaccinated. I waited for these vaccines last year and now I already got it. After my vaccination," I went home and ate my lunch and drank hot lemon with ginger and rested for a while. My fiancé texted me that he will pick me up at 2:00 in the afternoon because we will be attending mass. The mass is at 5:30 in the afternoon. He picked me up early so we can buy the things needed for our second branch since we are close to opening it. After buying the supplies we needed, we now headed to the place of my fiancé's schedule of 2nd dose vaccination. We were registered from different LGUs so we have different schedules. I dropped him at Waterfront Hotel in Lapu-Lapu for his scheduled vaccine and I parked near the airport.
RAMEN
Spicy Korean Noodles with egg, spring onion, sweetcorn and cheddar cheese. yummmy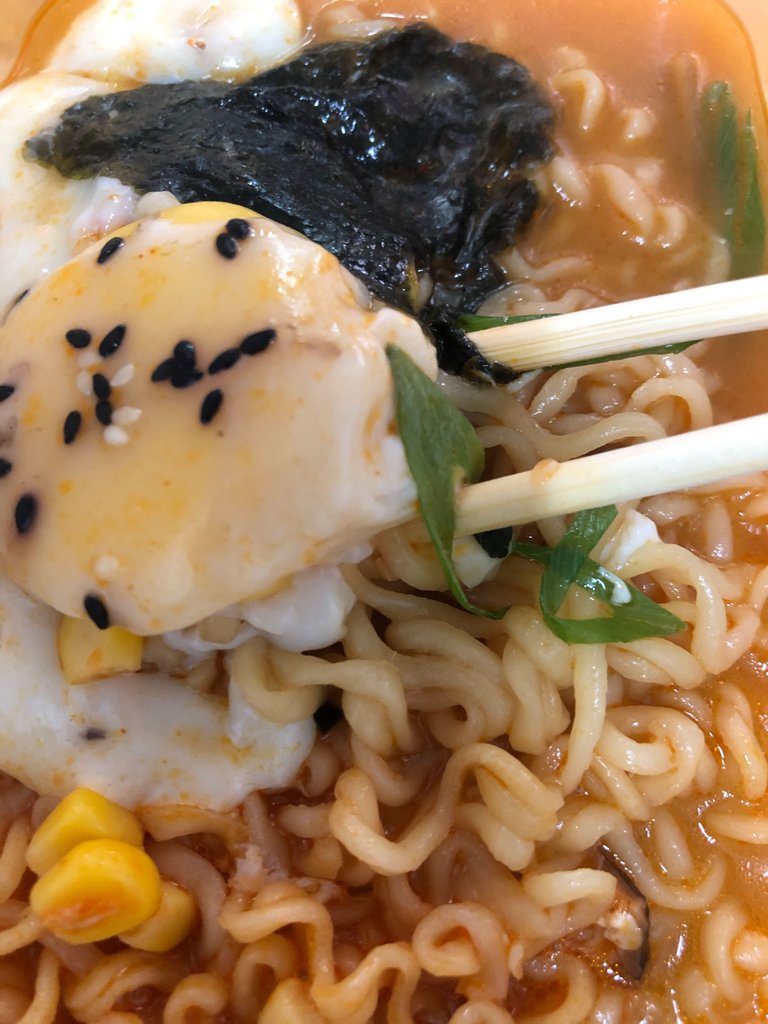 I can't wait there because there were too many people in the waiting area for vaccination and I assumed that it would take him some time waiting so I decided to find a coffee shop to wait for him. I walked going to the airport to look for coffee shops and also I miss the feeling of travelling hahaha. Upon entering the Domestic Airport few people are waiting on the bench unlike before that benches are almost full all the time. I was shocked seeing most of the establishments closed, I am sad how the pandemic affects the businesses and the people relying on these businesses. To name a few Starbucks, Bo's Coffee, Krispy Kreme, Jollibee and Shakey's are closed. Only Duty-Free and 7/11 are open. Also, few food stalls like Dunkin Donuts and Pasalubong are open too.
So I settled with Dunkin Donuts since I cannot find coffee shops near me and I don't want to drive to Starbucks Marina Mall because I'm lazy to go out from where I parked lol and my left arm is sore because of the vaccine. I was at the airport from 3:00 in the afternoon until 5:00 pm. While observing the people in the airport I saw how confident they are removing their face masks because probably they are fully vaxxed and did the PCR test as well.
PHO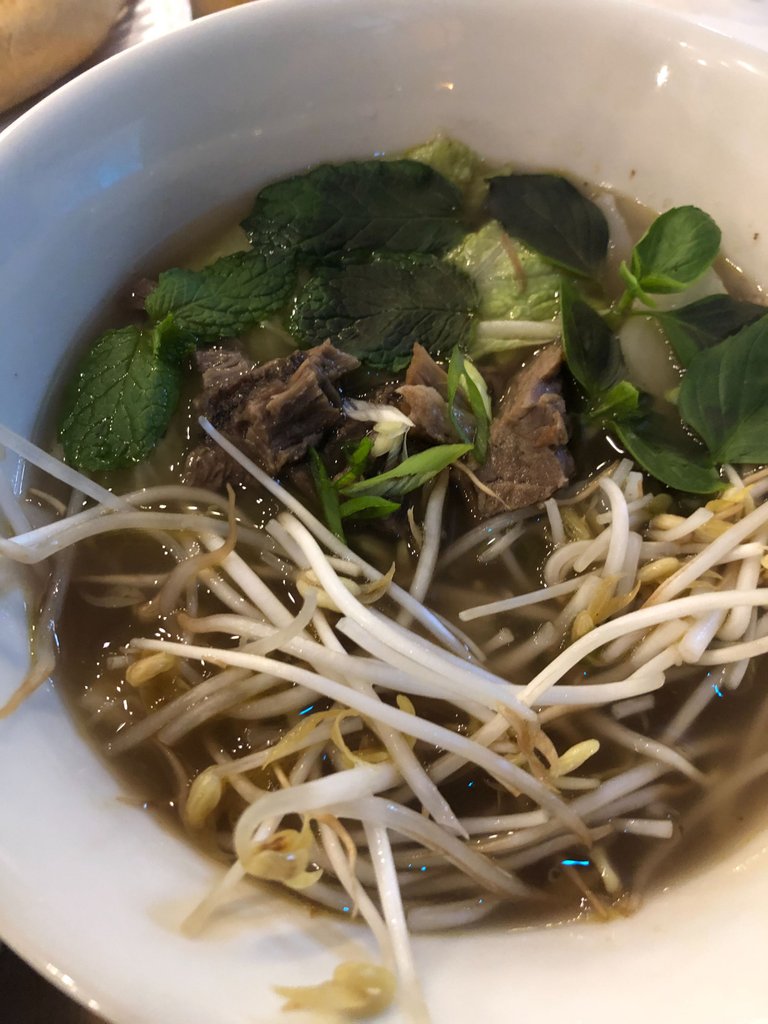 Tteokbokki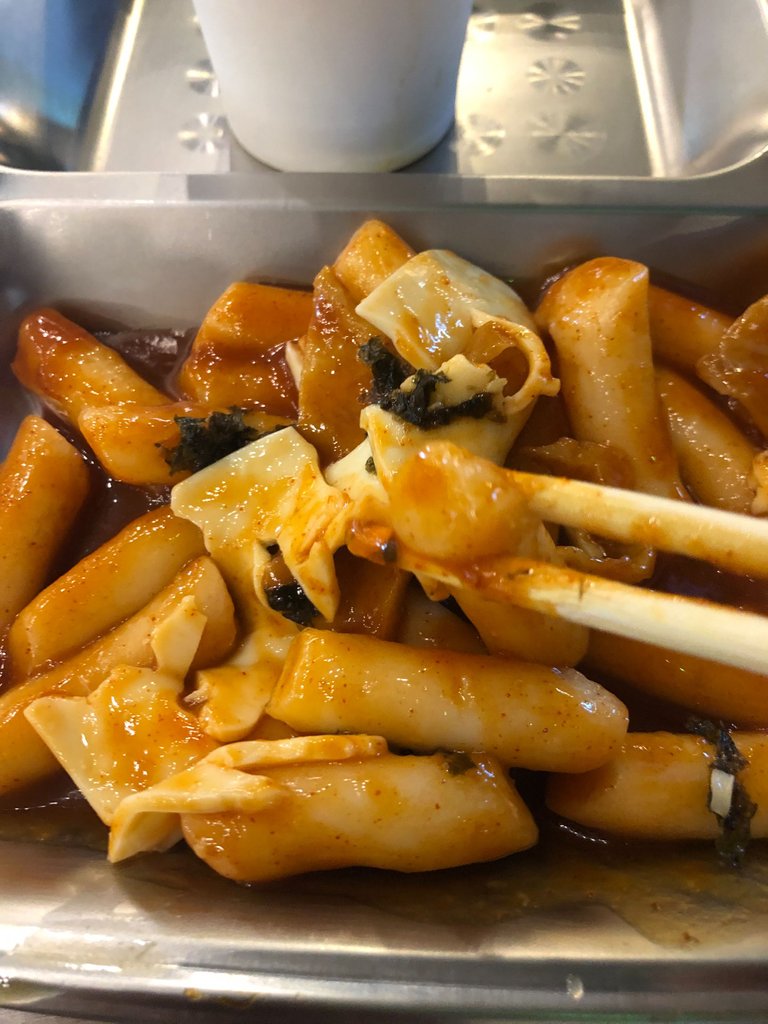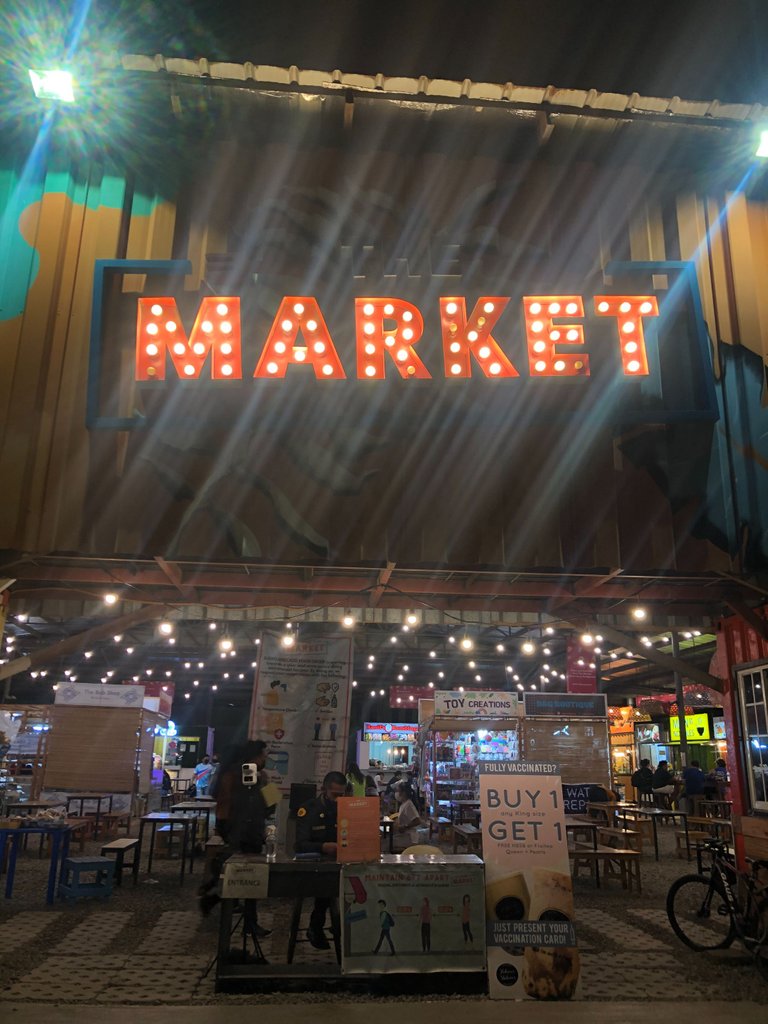 I wish this pandemic will be over so that I can travel freely without a mask and face shield on. My fiancé texted me that he is done with the vaccination so I rushed to get the car and pick him up and we headed to the church. After attending mass I want to eat Korean food specifically noodles, Tteok-bokki and kimchi. We passed by "THE MARKET" food park in Mandaue where there is a variety of food we can choose from because he doesn't like the Korean food I am craving. He only eats samgyupsal because it's pork but doesn't like other Korean foods. In "THE MARKET" they have different Asian cuisine. I bought some Korean foods in "ANNYEONG SAYO" food stall also I bought some "pho' Vietnamese noodles. I got my pho "MAIN ST.NOODLES" food stall it's called HANOI beef soup that costs PHP 185 not bad for a pho. For my fiancé, he tried the stewed goat in "RANIL'S KAMBINGAN". The food was great: I especially like the Korean ramen because the prices were reasonable. I will definitely come back and try other cuisines available there.
<3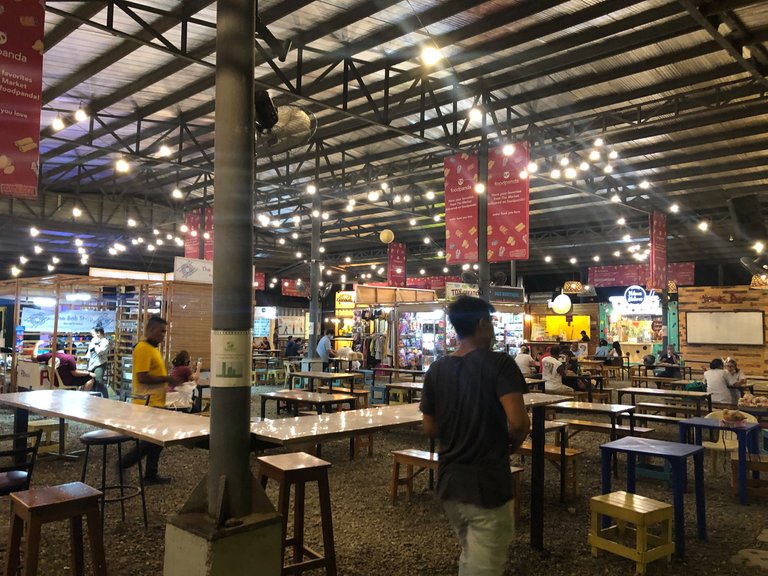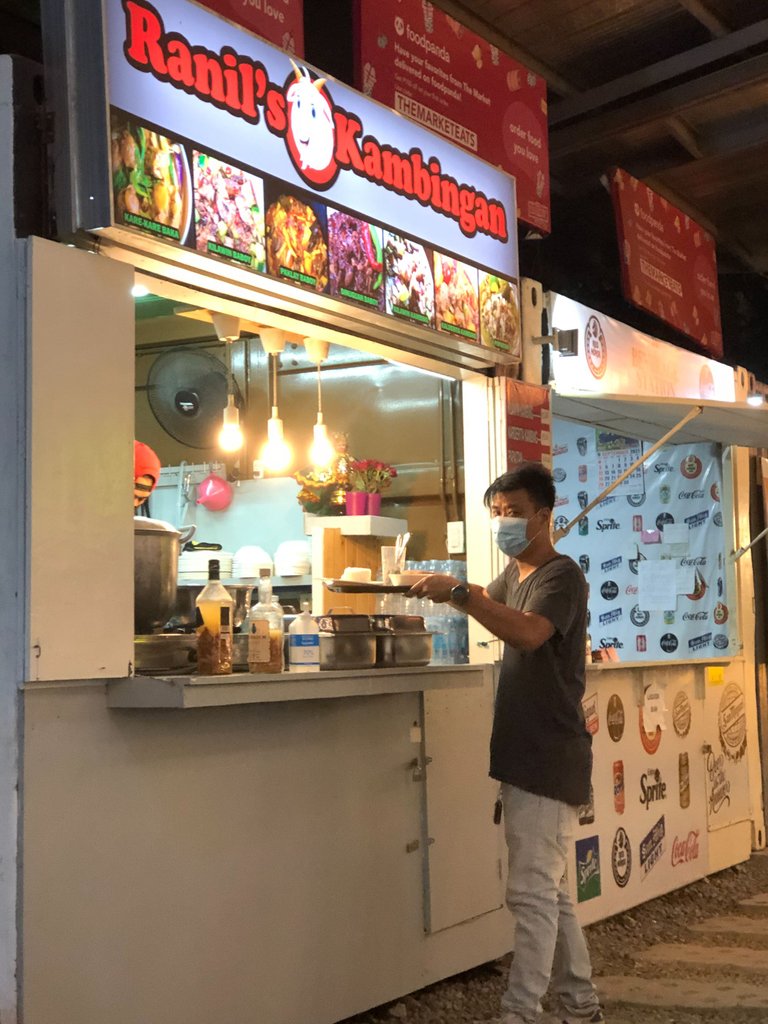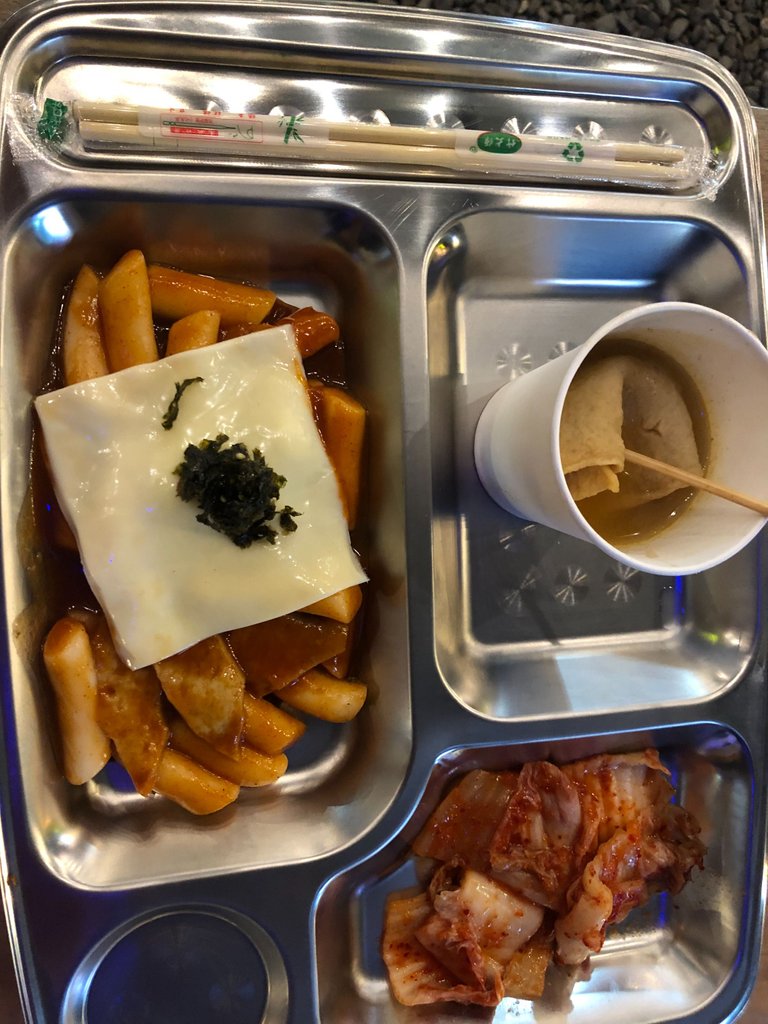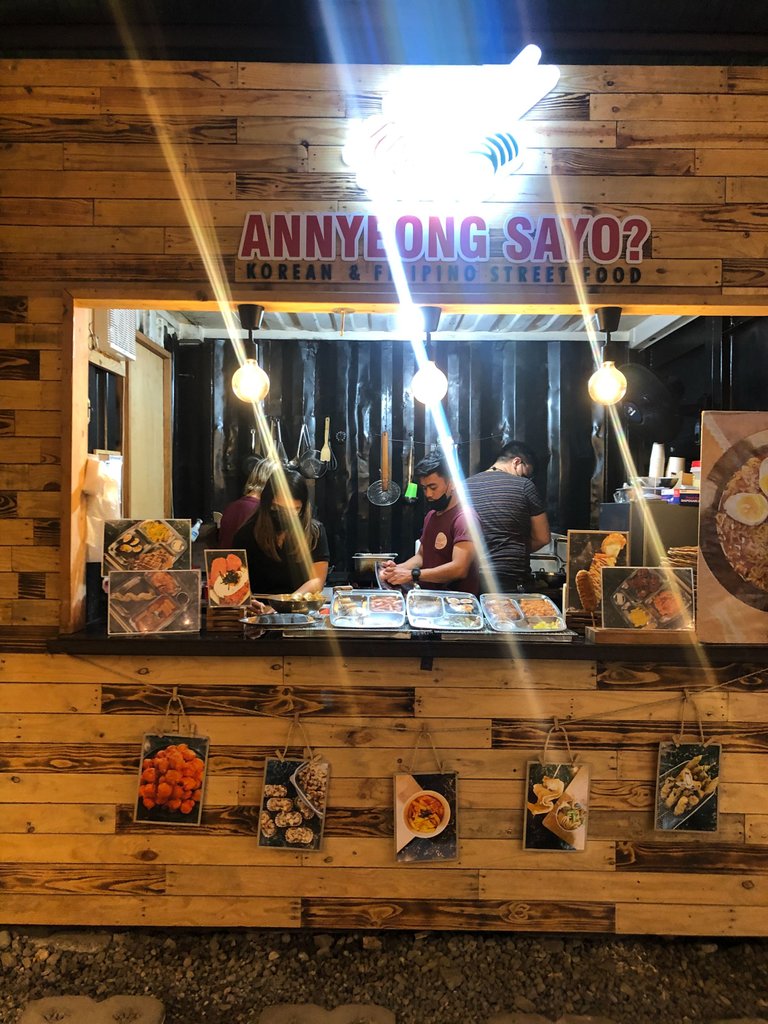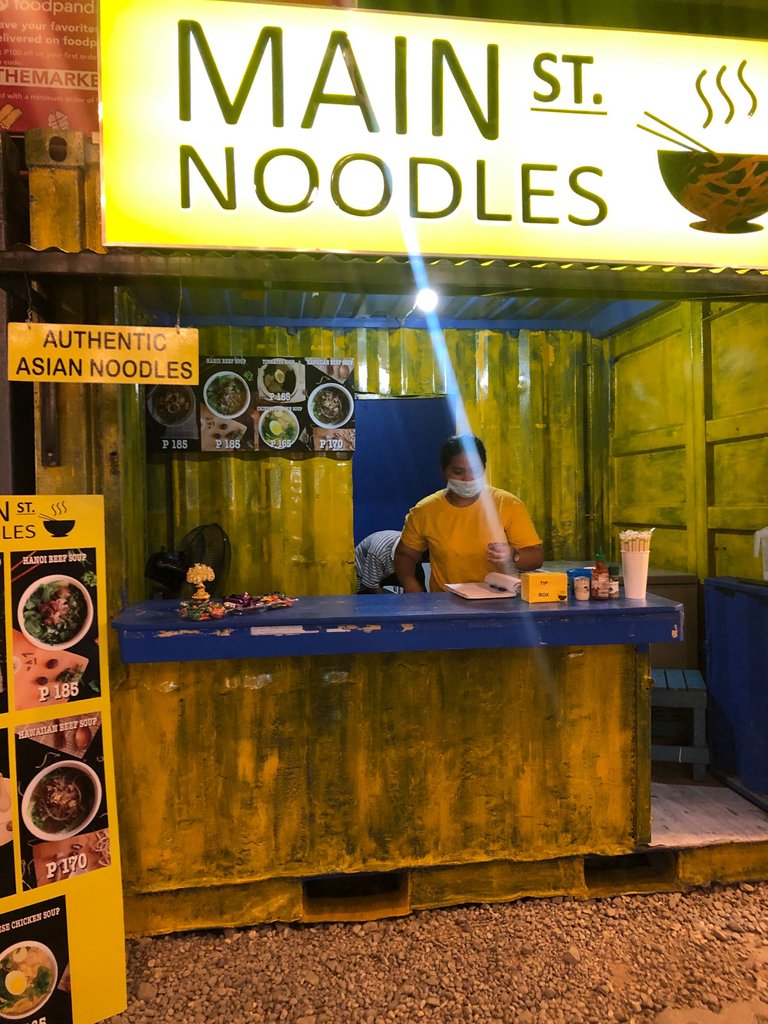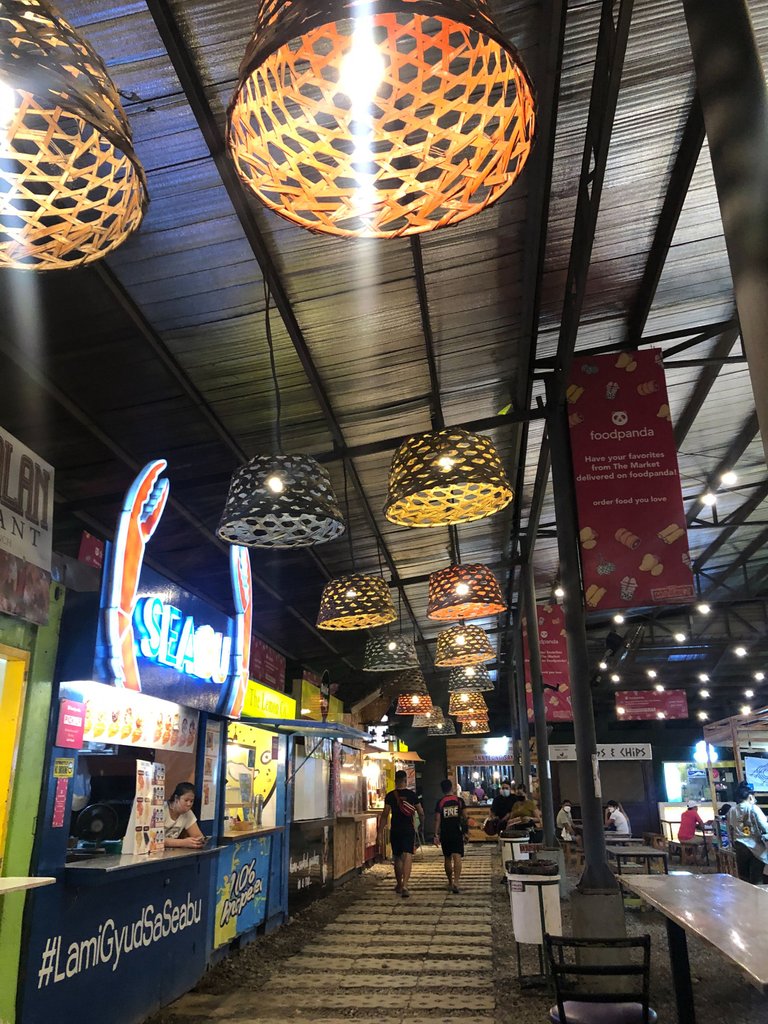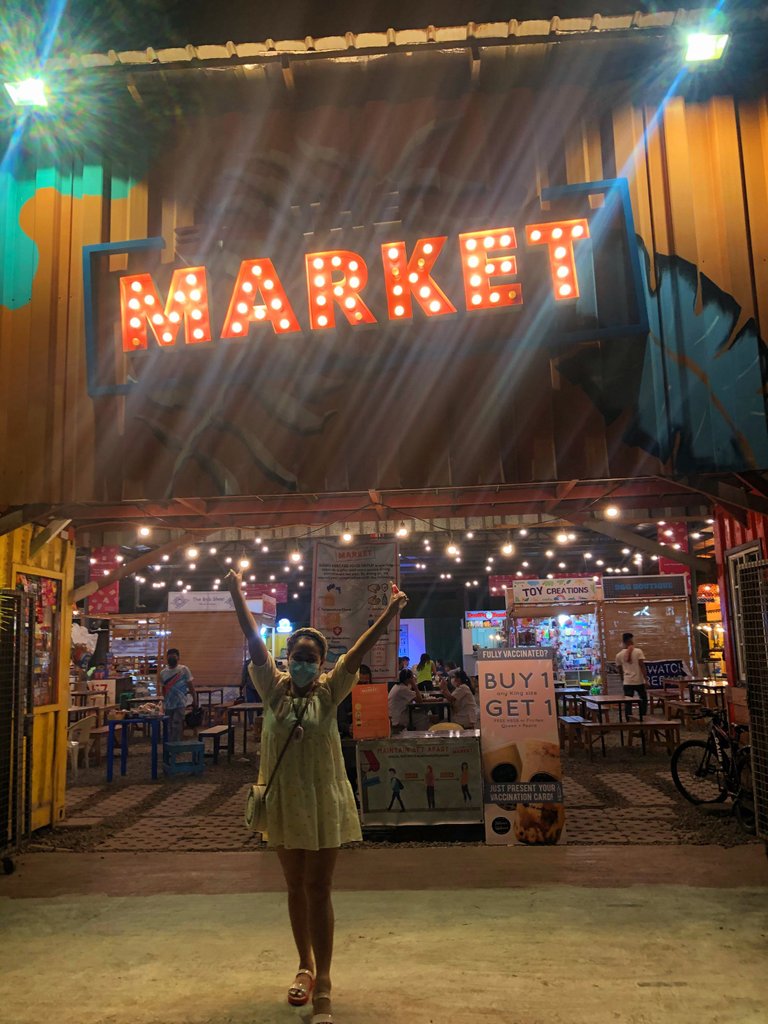 Annyeong! 😘
See you on my next food post 😘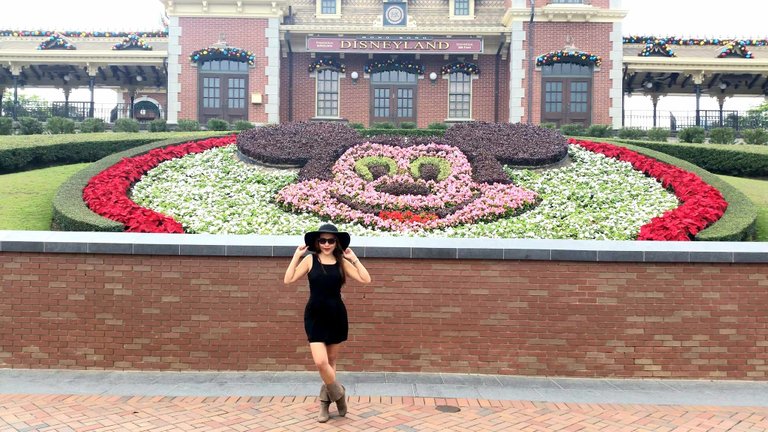 Joycie Kerr | MorenaTravels
HI I AM JOYCIE KERR AND I LIKE TO TRAVEL THE WORLD, COME FOLLOW ME AND LET'S TRAVEL THE WORLD TOGETHER
If you like her content, make sure to follow her and upvote her posts to show some love. You can also reblog if her travel posts made you happy.

---
---