Bestie's Birthday @ Bigby's
---
BIRTHDAY'S @ BIGBY'S
@morenatravels BFF's Birthday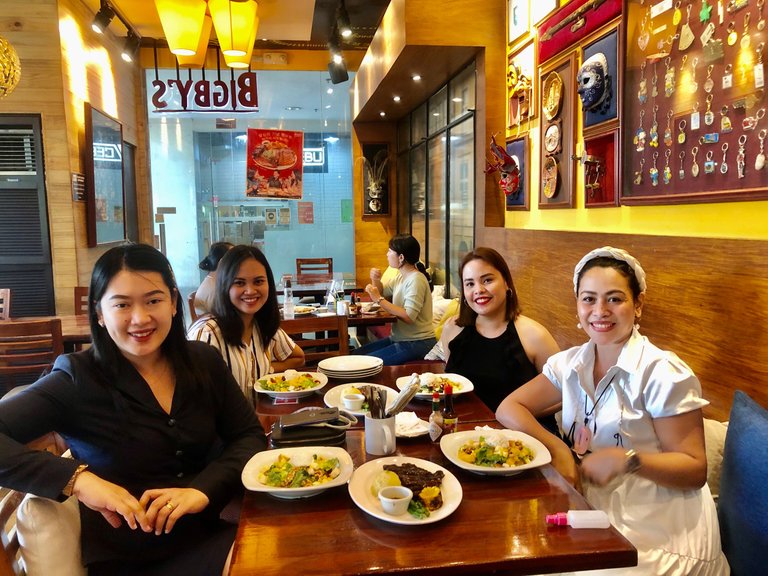 ---
Yesterday we hosted the birthday of my BFF. We love Bigby's. Back when we were still working together in 2016 we usually go to Bigby's for either lunch or dinner. We love the cozy vibes and the delicious food. Bigby's is our go-to restaurant because aside from the delicious food they have courteous and friendly staff. I called my other friends to meet me around 10:00 in the morning in Ayala Mall. We have to prepare for the surprise, we need to buy balloons and cake. When I arrived in Ayala Mall around 10:00 in the morning I went to Hannah's to buy some party hats and balloons.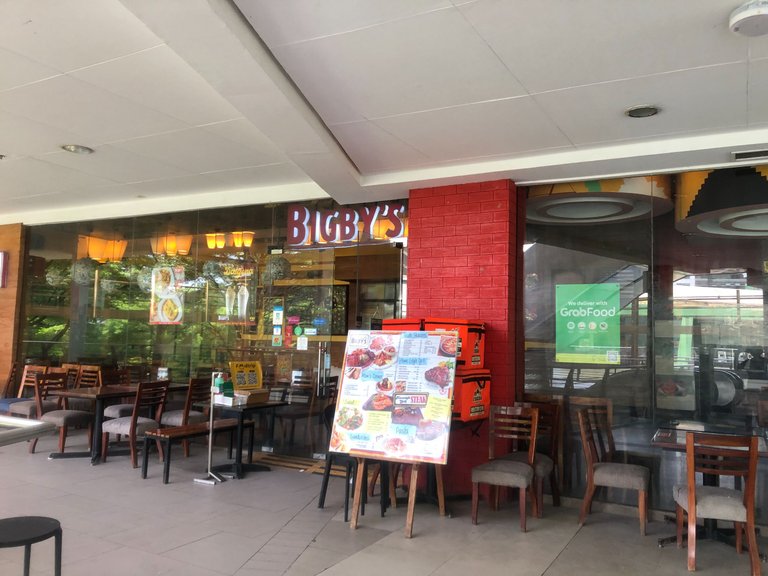 After getting these things I Went to Vanille Pastryshop to buy some cute soufflé's cake with a Happy Birthday dedication on it. After buying cakes and balloons, I hurriedly went to Bigby's and asked for some help for the birthday surprise. I told the manager about my plan for that day and she agreed. My friends were late, and since I already informed the manager about my plan since she arrived around 11 in the morning. This is a "Birthdays at Bigby's" surprise.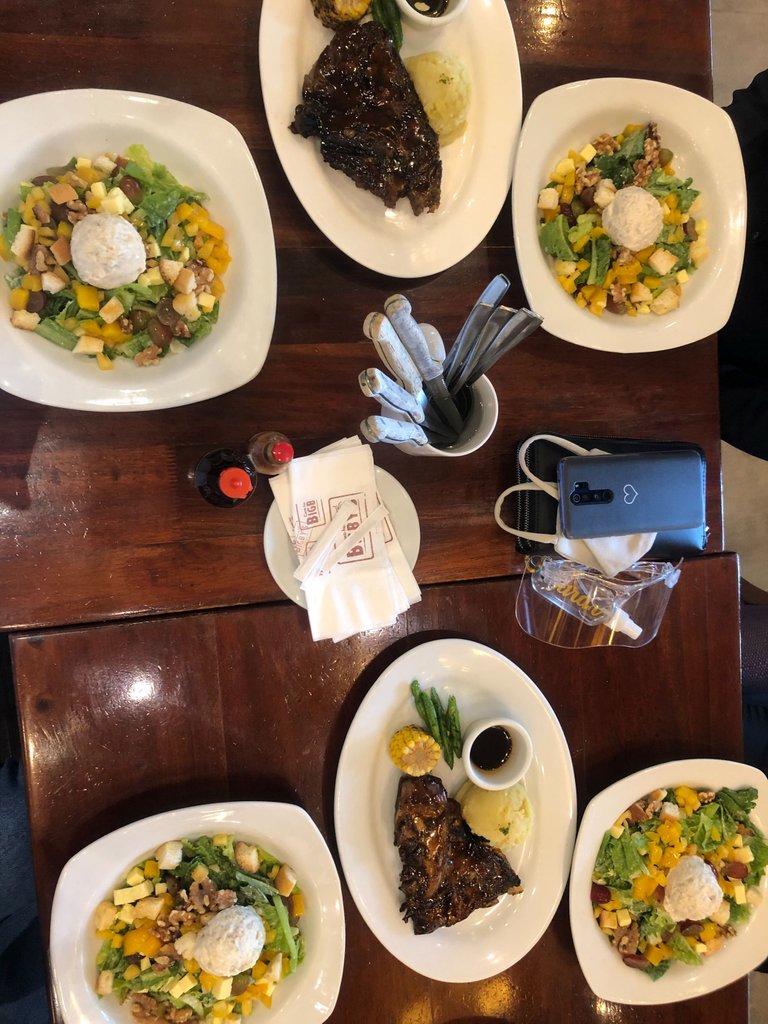 TIKI WAKI SALAD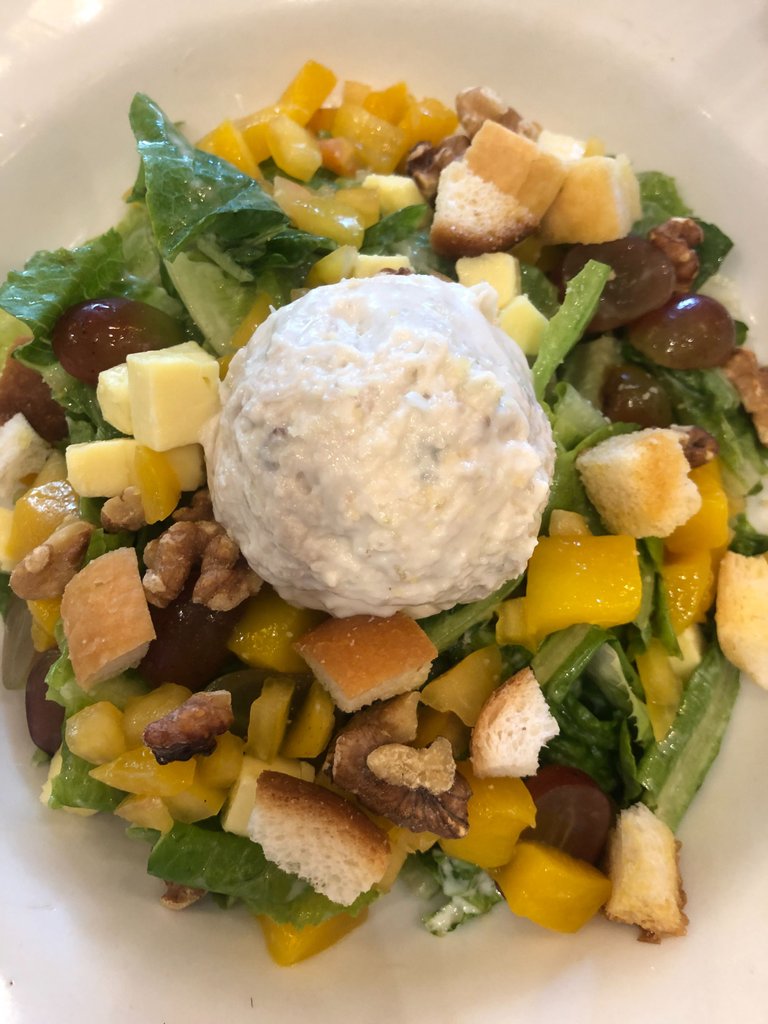 ROCK-A-BYE-BABY RIBS WITH MASHED POTATO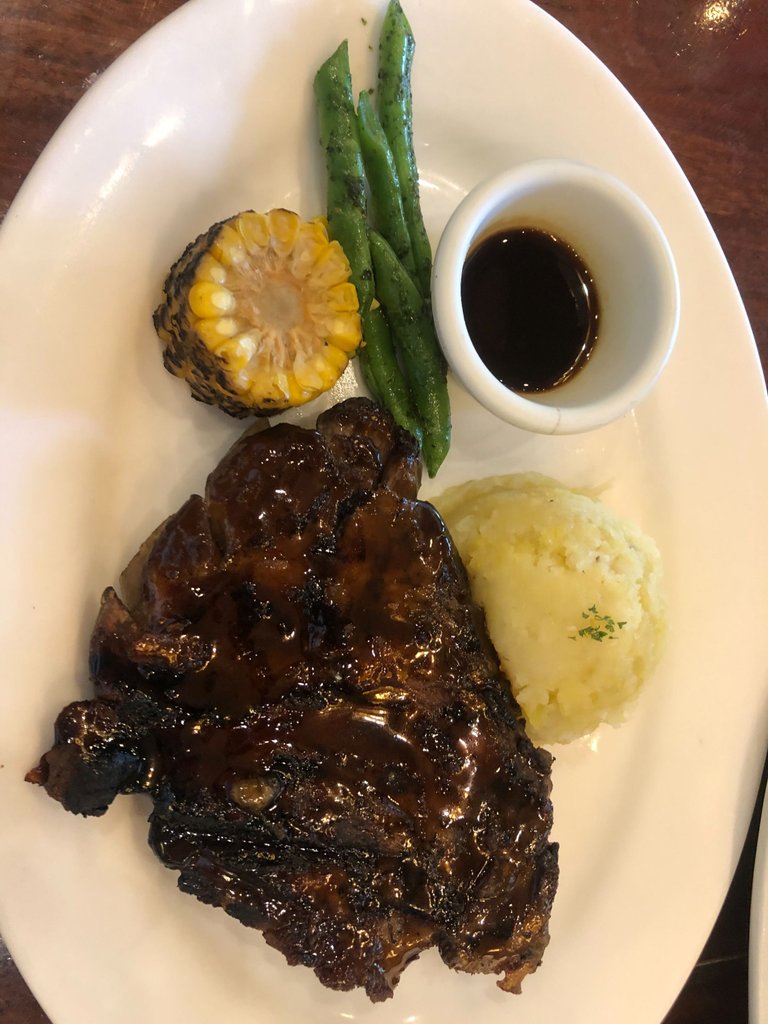 We held the surprise birthday in our favourite restaurant. We always have a favourite order in Bigby's which is the "Tiki Waki Salad" for the appetizer and for the main course we ordered Rock a Bye Baby Ribs with mashed potato. Tiki Waki is a chunky salad treat with tomatoes, yellow mango, grapes, walnuts, cheese, croutons and creamy chicken salad on top of romaine lettuce. I love coming back here for the salad. The ribs are okay for me. We asked our friend how is she in the Middle East. How's her married life and a lot more. We miss this kind of moment, nothing but pure joy. We miss our friend dearest and we're glad she's here. After eating our sumptuous meal, the crew sang a happy birthday song to our friend. My friend was really surprised and happy. We sliced and ate the cake and they gave us a free alamode for the birthday celebrant. We are indeed moved by the hospitality of the crew and management of Bigby's. I totally recommend this restaurant.
The GORGEOUS BIRTHDAY GIRL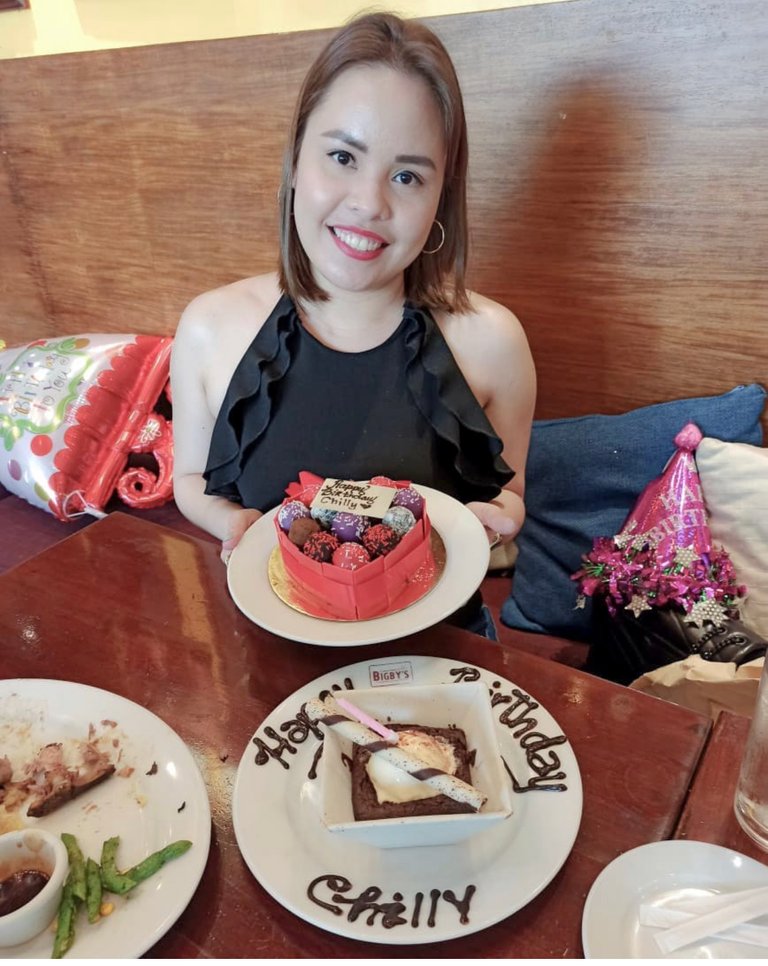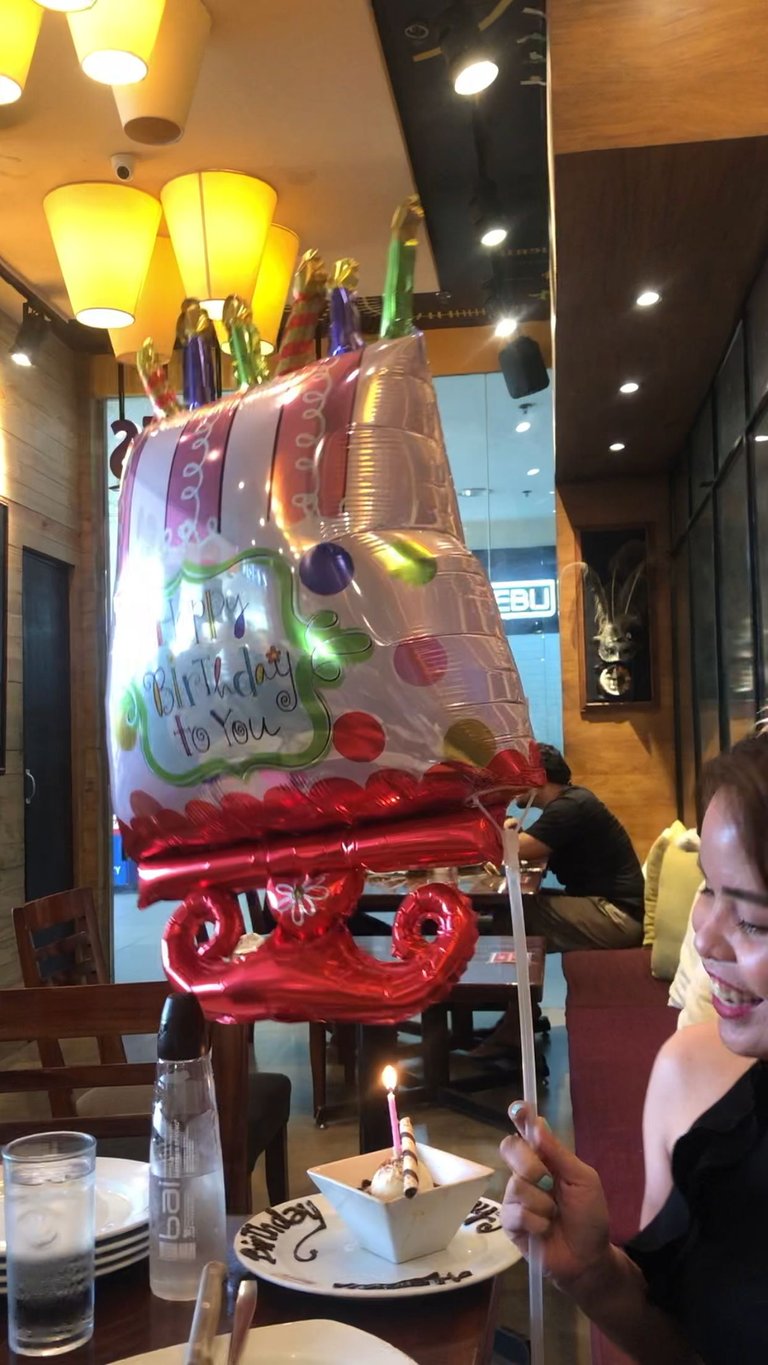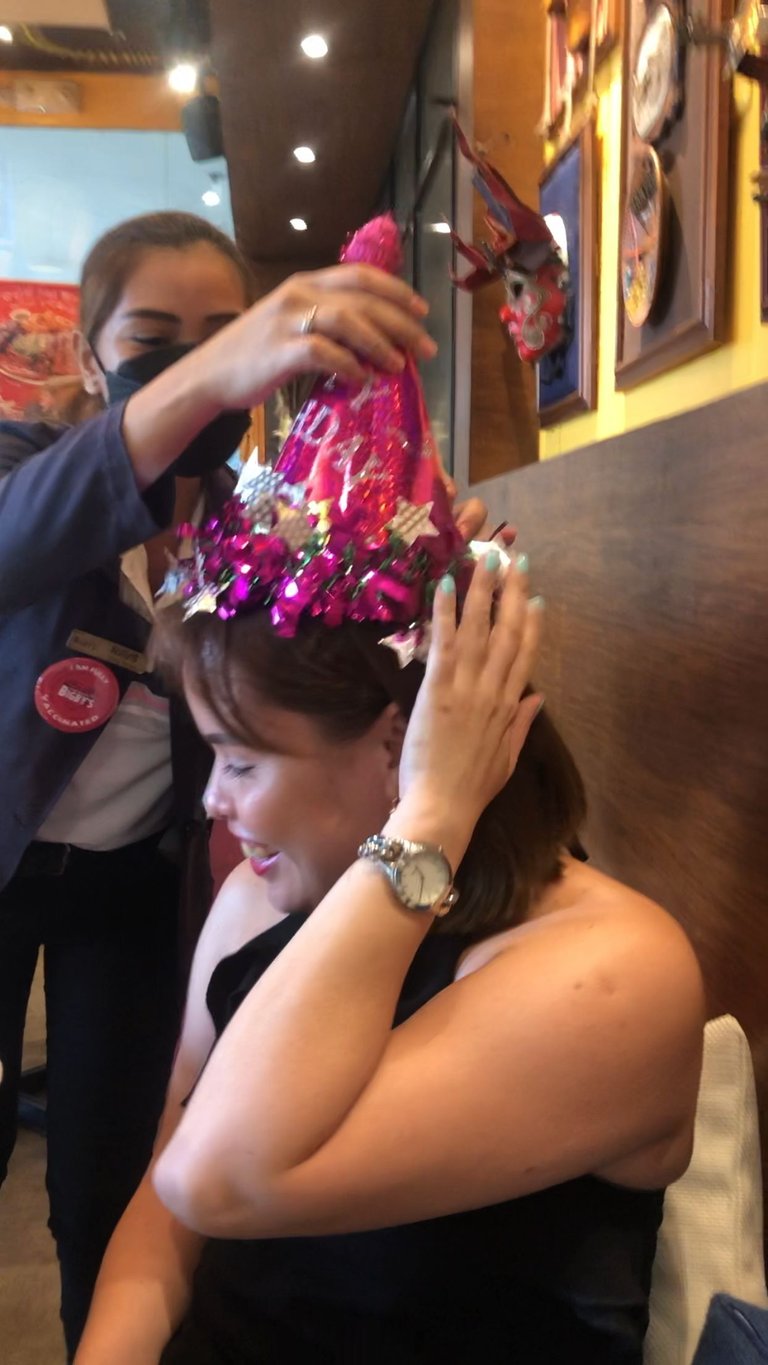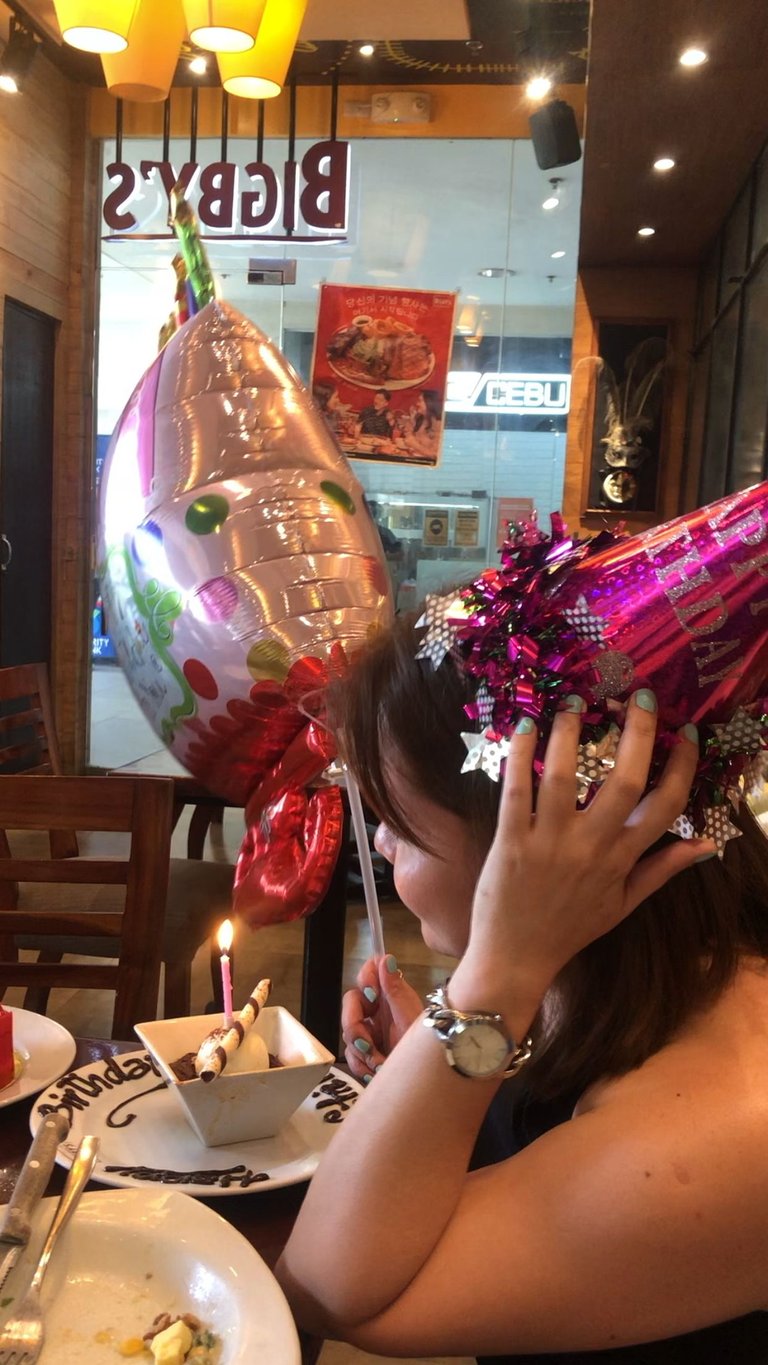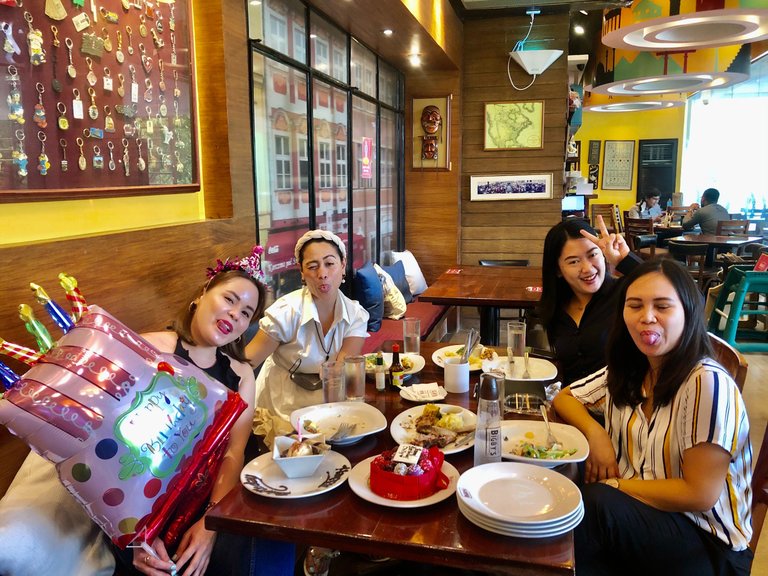 You can check there FB page :
https://www.facebook.com/BigbysAyalaCebu/
Stay tuned for the next travel post! 😘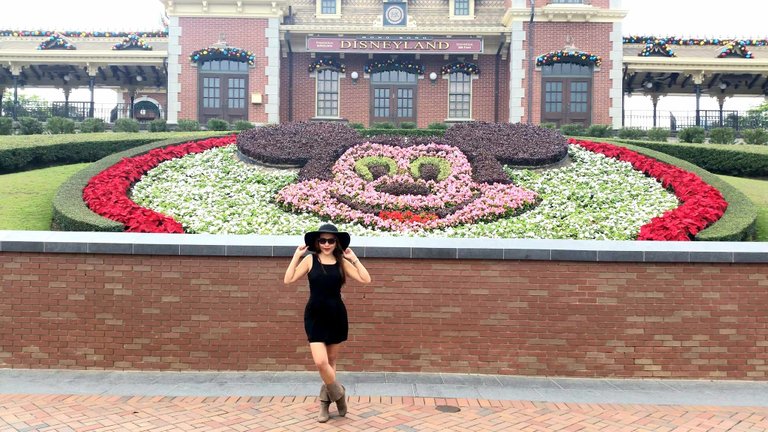 Joycie Kerr | MorenaTravels
HI I AM JOYCIE KERR AND I LIKE TO TRAVEL THE WORLD, COME FOLLOW ME AND LET'S TRAVEL THE WORLD TOGETHER
If you like her content, make sure to follow her and upvote her posts to show some love. You can also reblog if her travel posts made you happy.

---
---