HOW I SPENT MY DAY DOING TAE-KWON-DO DEMONSTRATION IN NAPHER-SD PROGRAM
My day started off with some excitement in my heart as my thoughts had sorely been on the event which I was invited for.
Being a tea-kwon-do coach gave me something to always hope for especially the excitement on the faces of my students when they win a medal ,this was something that was worth anticipating for, this was the reason for the excitement I spoke of in the earlier paragraph
I rushed to do my normal morning routine when I was done I called my team member who was supposed to participate in the demonstration; I forgot to mention that she was the only one in the team who was available.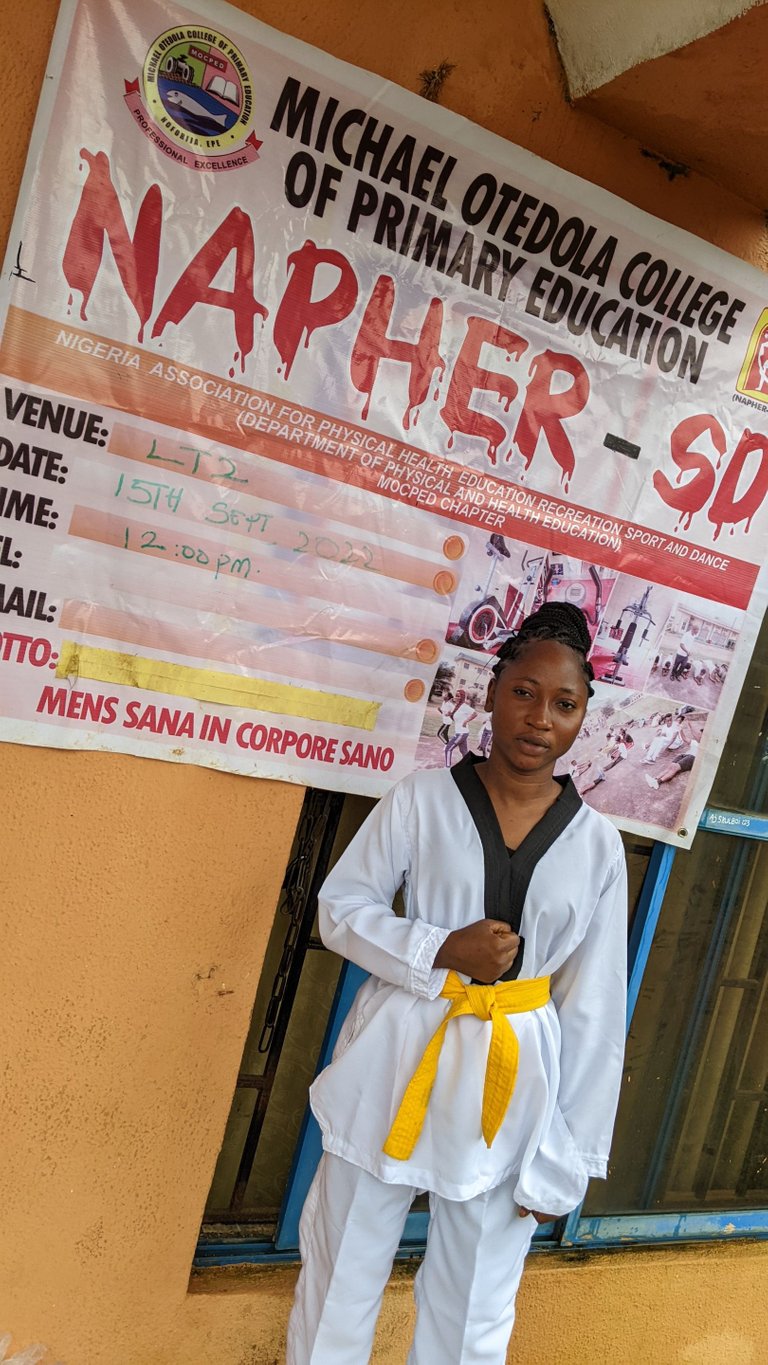 Yes ! We have a team. A team that is full of people with passion and a readied mind . The consistency and optimism in us always keep us going.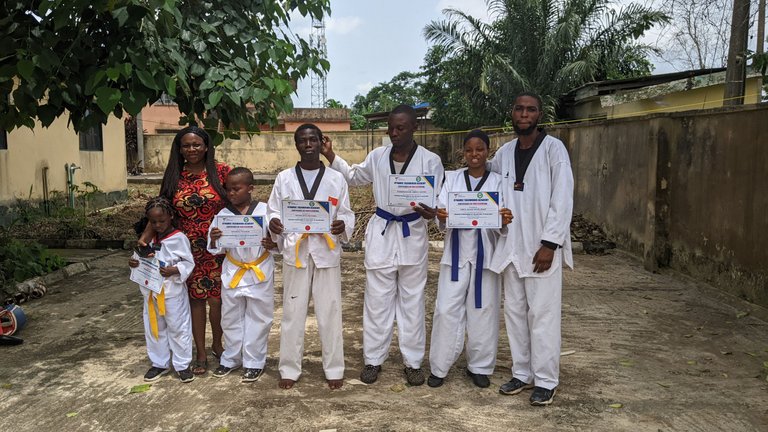 We met up precisely at the venue which was for 10am.
Unfortunately the rain began to fell which disrupted the time the event was meant to commence,they had to postpone the time for the event which was now in the afternoon.
Now the event has begun but not all the program was done because of the delay due to the rain.
My student and i stood up for the demonstration, my student who was already eager to do this, brought out the spirit in her after given her high moral 😊.
She started of by "breaking planks" this is a method used in teak_wan_do ,she broke the first plank with the aid of her leg with a kick called the axe kick,she proceeded unto the next move which was breaking the second plank with a punch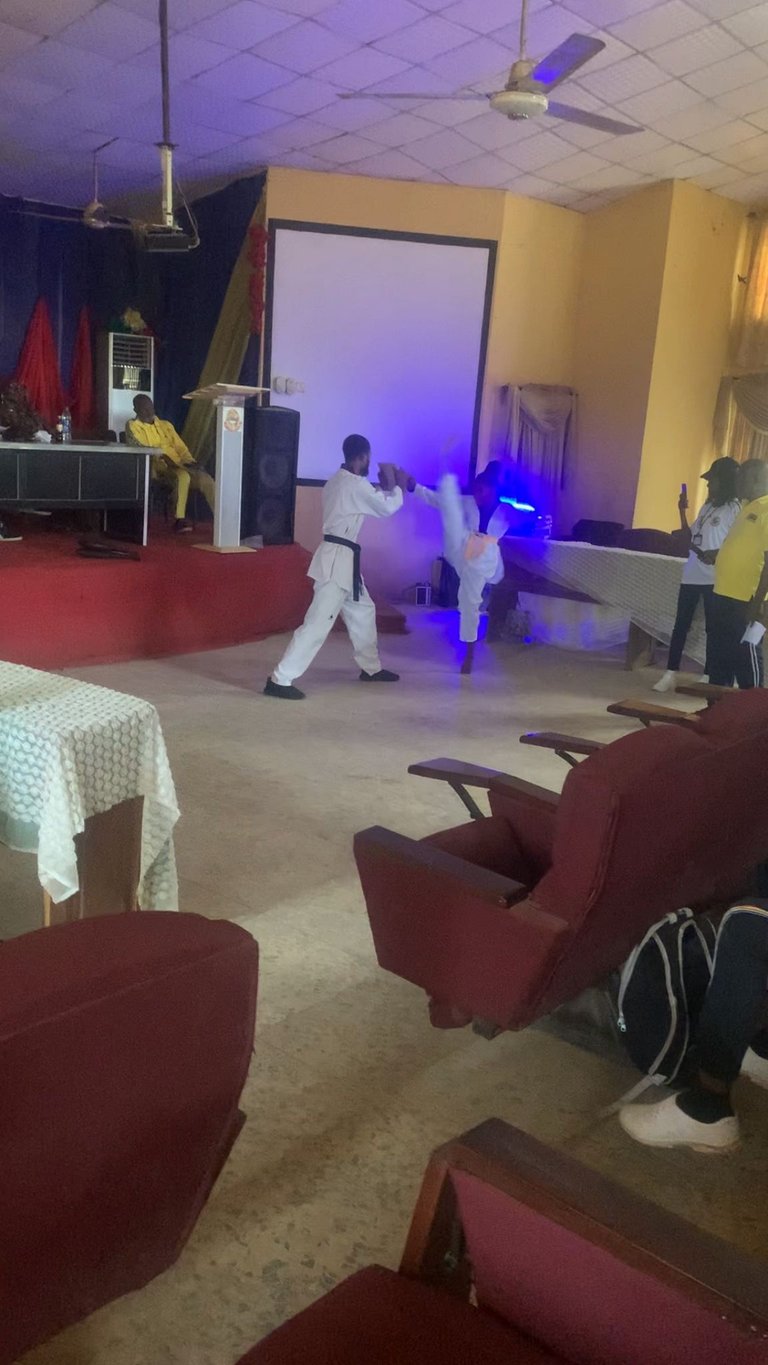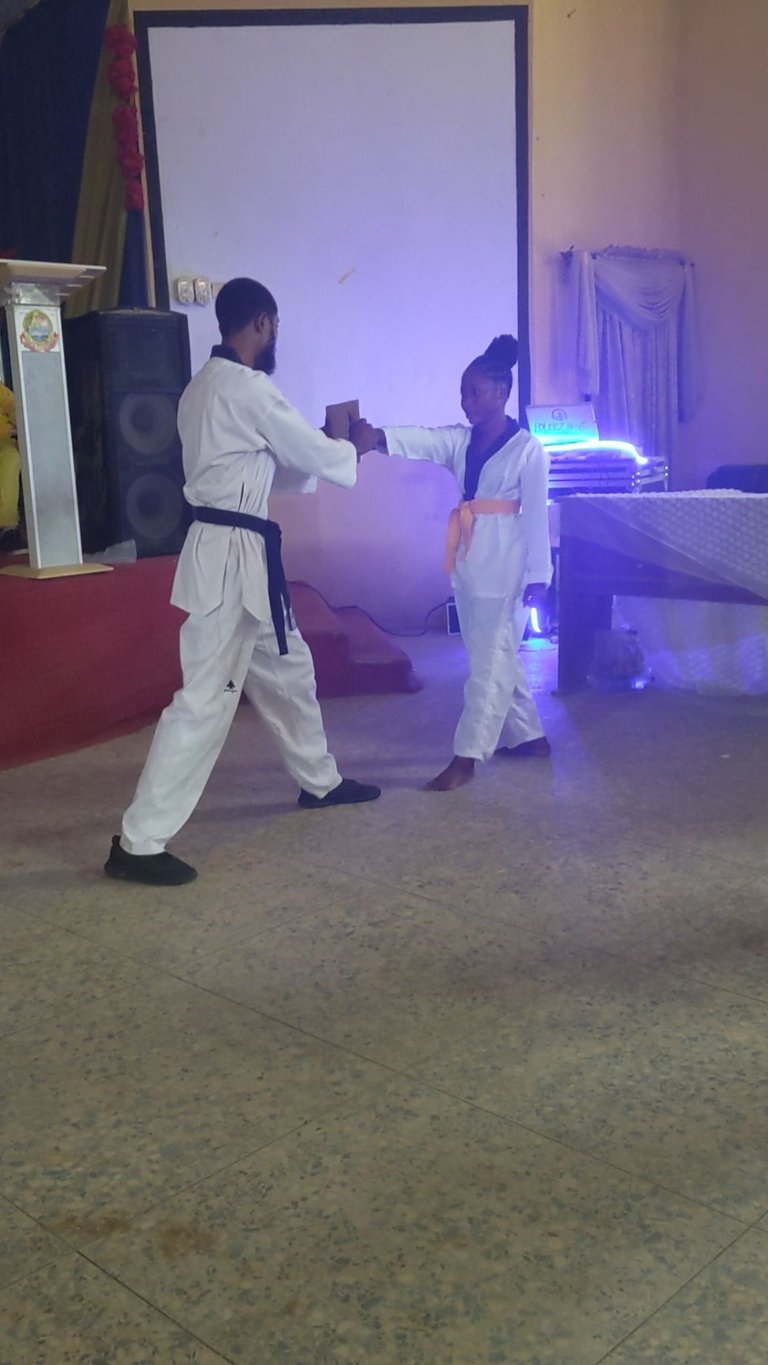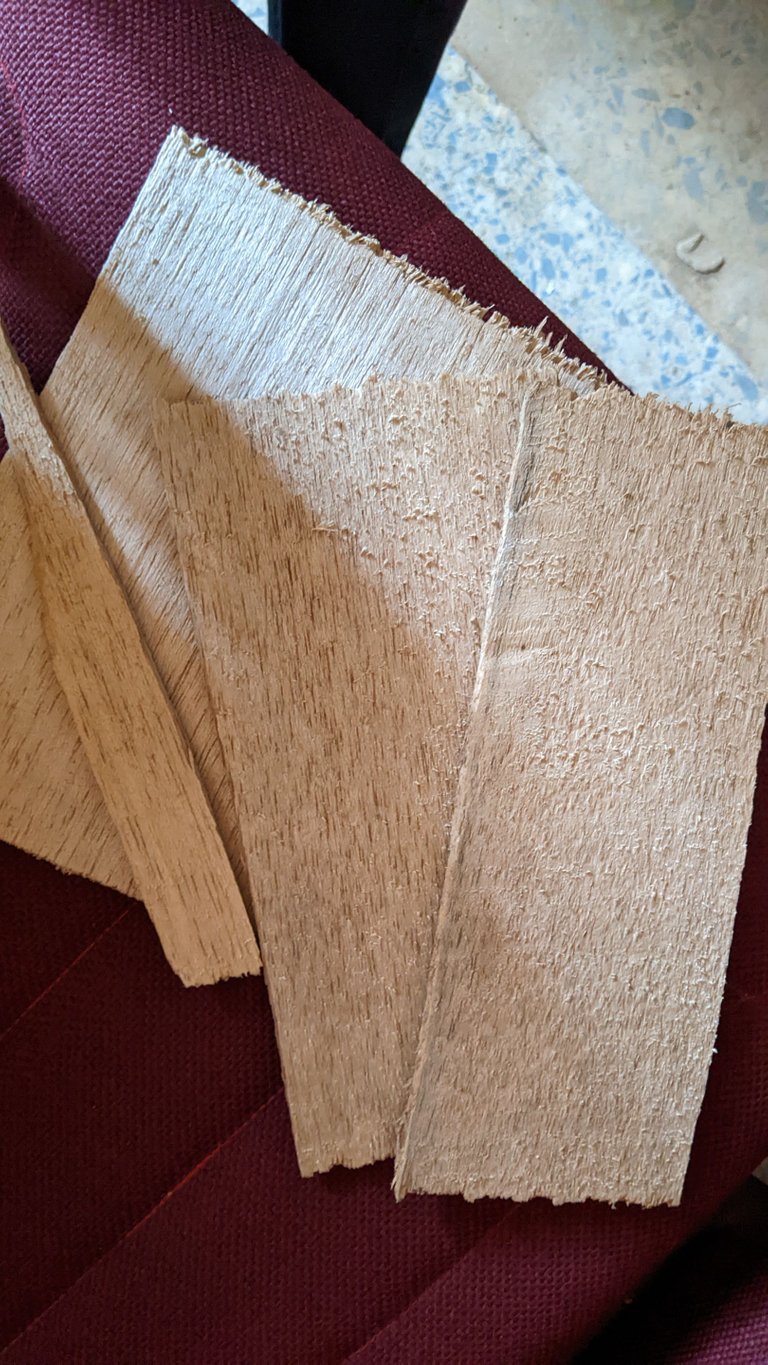 She moved further to the second category by doing some pad works which she did extremely well.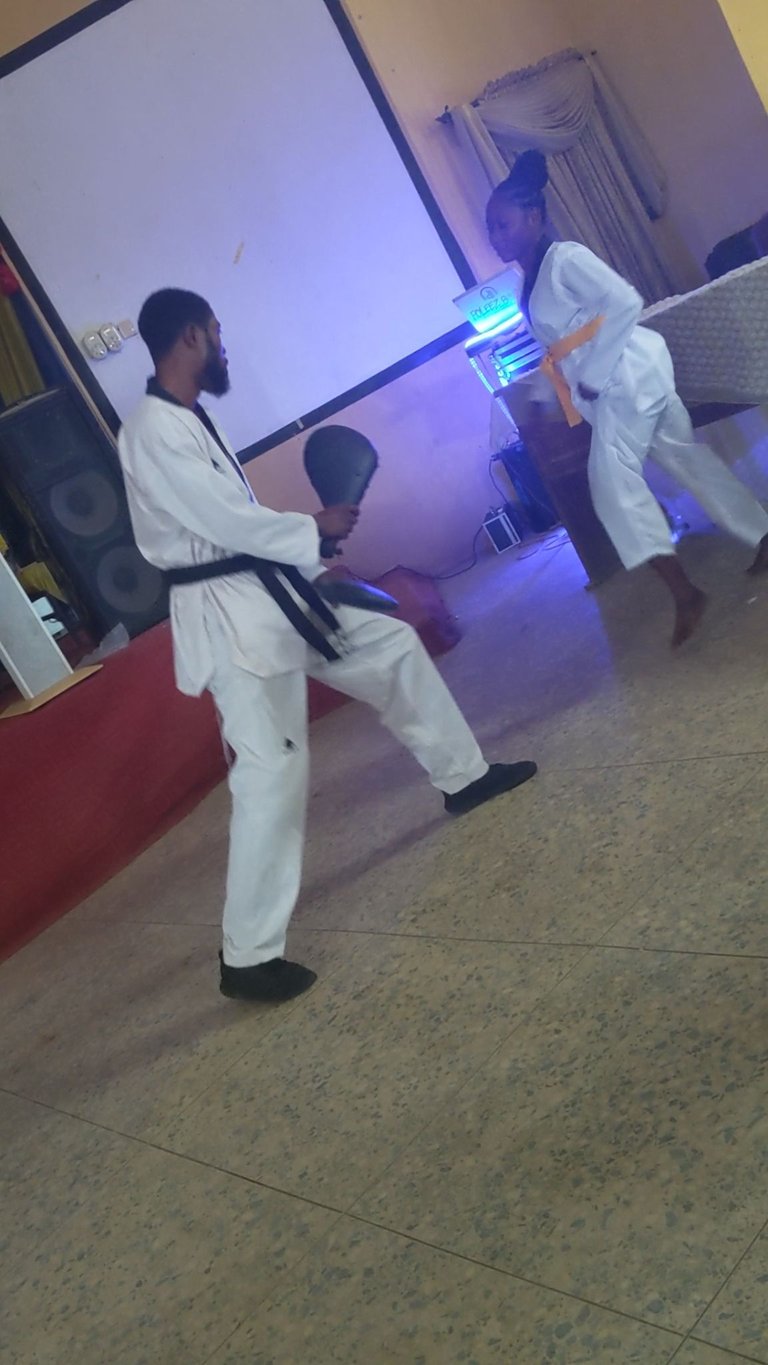 She moved to the third part of the program which is self defense, this was the interesting part of it all because it caches the attention of everyone watching us, as i attacked her and she defended herself by fighting me back, i fell off the stage in blink of an eyes. I must say she was better than I expected.
Now we had just finished the demonstration and everyone was quite amazed at the performance, we were given gifts and accolades. After the program I asked my student who had just participated in the demonstration how she felt since it was her first experience in a large space and quite an amount of people for the stare, she replied by saying she was nervous at first not until i gave her some morals. So i took some pictures with my student and move quickly back home because i was extremely tired.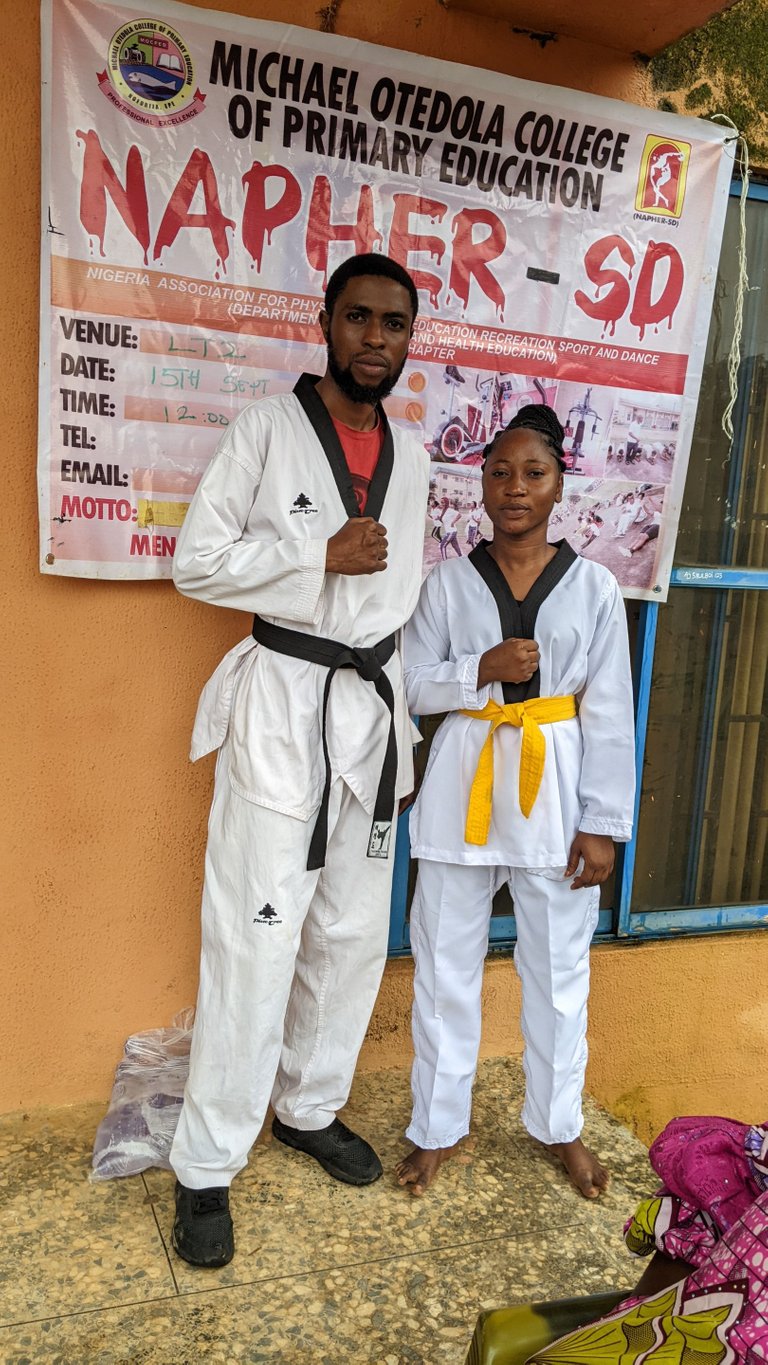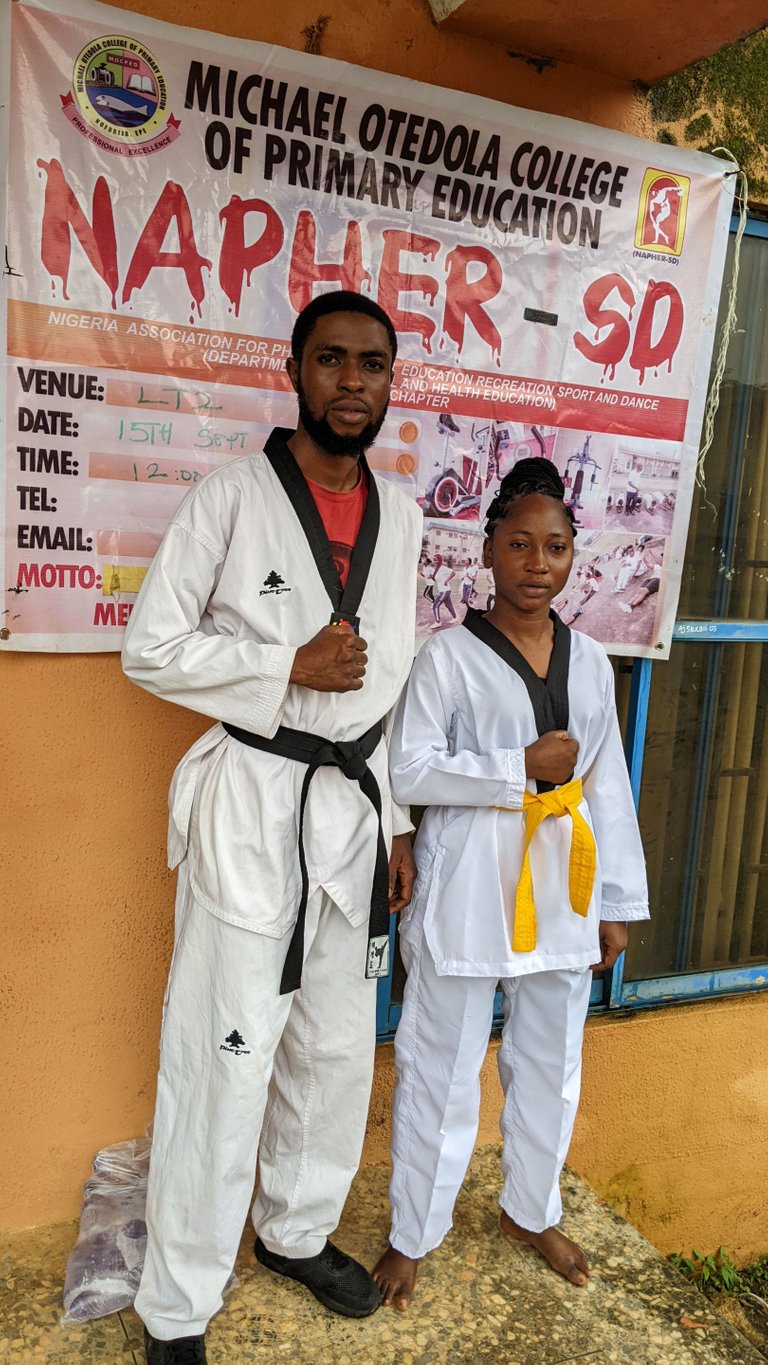 ---
---