Happy to my student my little champion ❤️

Happy birthday 🎉 to my little champion 🎉 my student a very vibrant little guy very good and active ✅, knowing you and having you as my little champion is what I'm always proud about. I could remember when your dad brought you to my training center he said my little guy needs to train Tae-kwon-do, how you use to ask me questions like you will not be able to do the difficult task and how i watch you doing the task with ease 💕 .

You once ask me if you will be able to be a good athlete at all that everything seems very hard in your face, well do you still need answers to that because you are already becoming the best version of yourself, what should i talk about? is it your activeness or the moral of not giving up in you? I know you knew i never hate you because you are my boy so today i will be wishing you happy birthday Hamilton.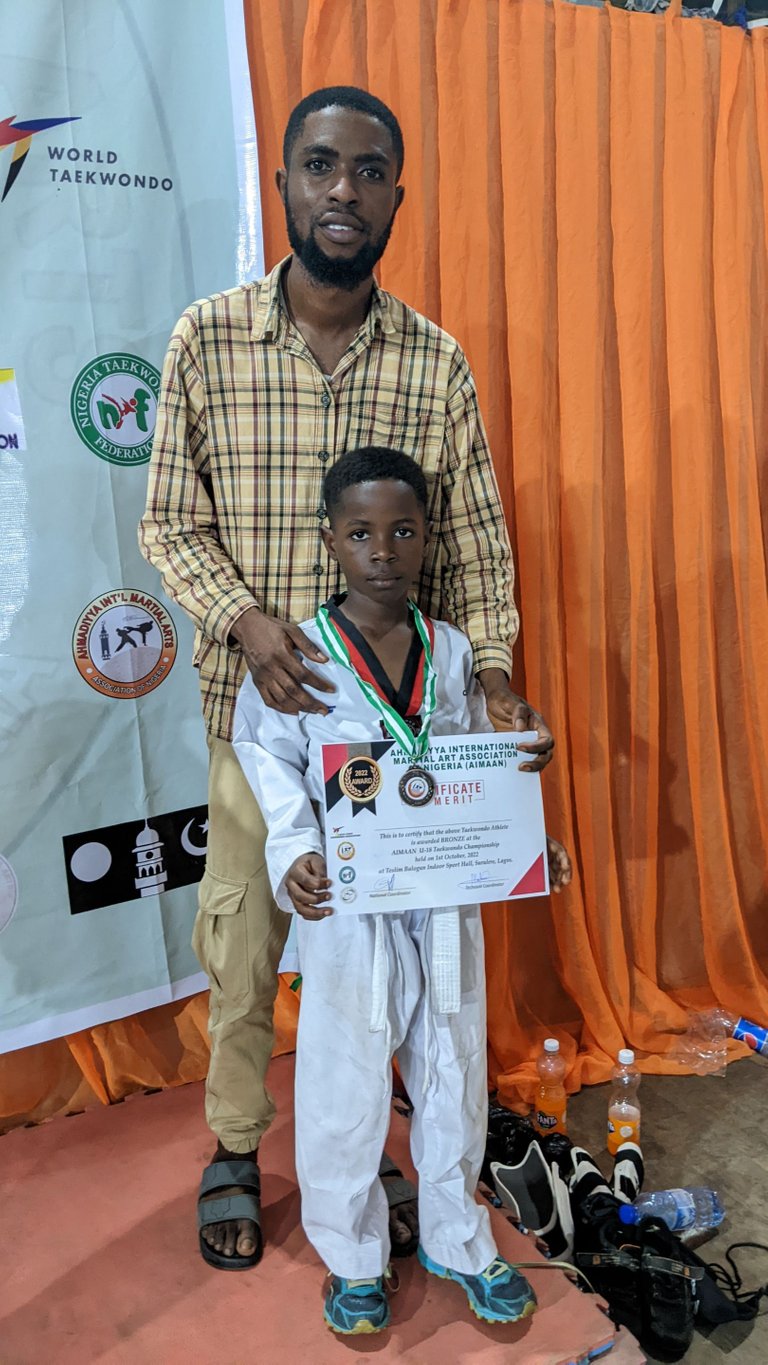 I won't forget your first day in Aimaan under 18 Tae-kwon-do championship competitions, the way you fought like a brave man , i knew you are good 👍 but you go extremely well on that very good day, even thou you are not feeling well you still step on that mat and compete with your opponent! That alone amaze me and i know you will do better.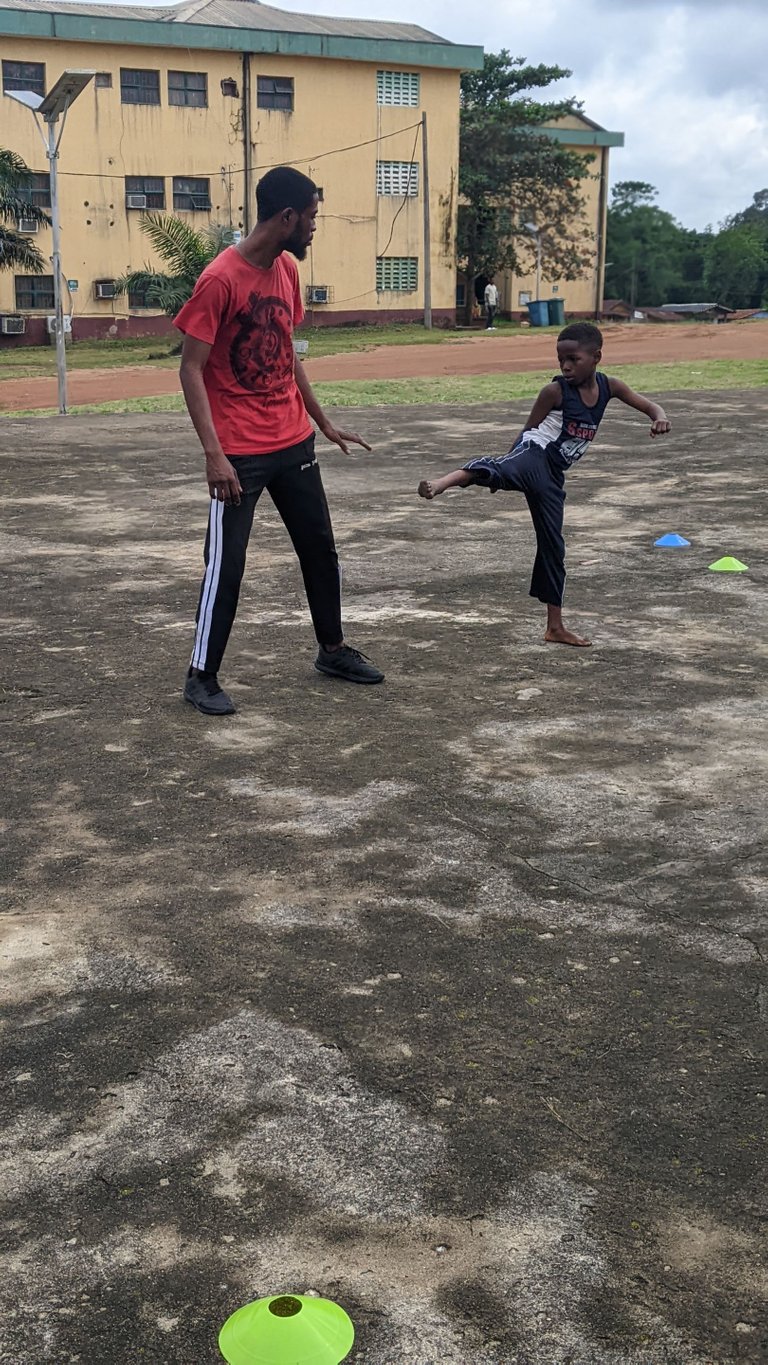 My wishes for you today is to become the best version ☺️ you always want to become, I want you to become the best champion among your pairs.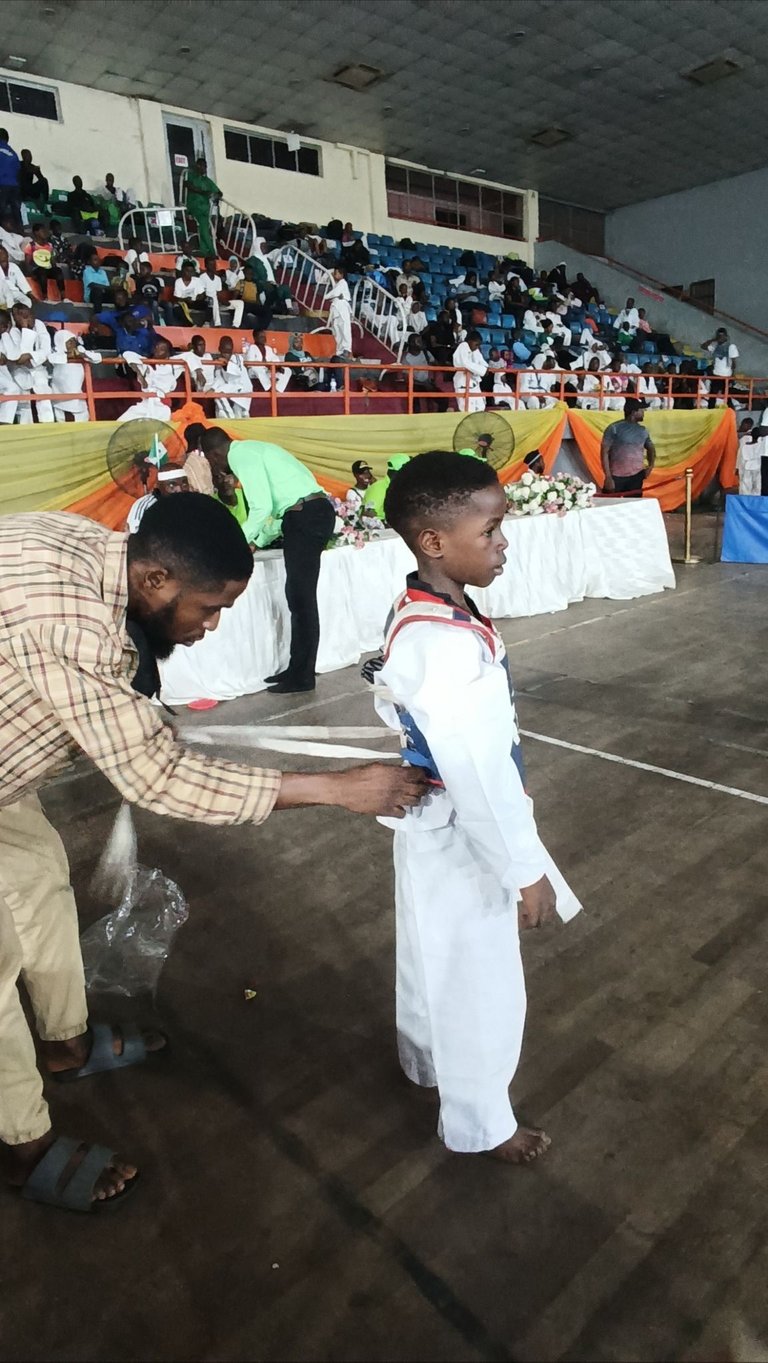 I wish for you today to live long in good health and wealth , i know you will do better in future 😊 and i know you will give me more gold 🥇 in the competition 💯 happy birthday 🎊🎉 to my little champion 🎁 long life and prosperity Hamilton your coach will always love you❤️
📸 All the pictures in this post is me and my student and the pictures is taken with my phone
Thanks for stopping by please do well to wish my boy ☺️ happy birthday 🎉🎈
Welcome 🤗 to my blog have a nice day
---
---