Señorita Rica Ft. Watercolor painting

Hi there Hivers!
Last night I was able to visit the best relaxing and overlooking coffee shop here in the Philippines it was located in the Province of Rizal, City of Antipolo.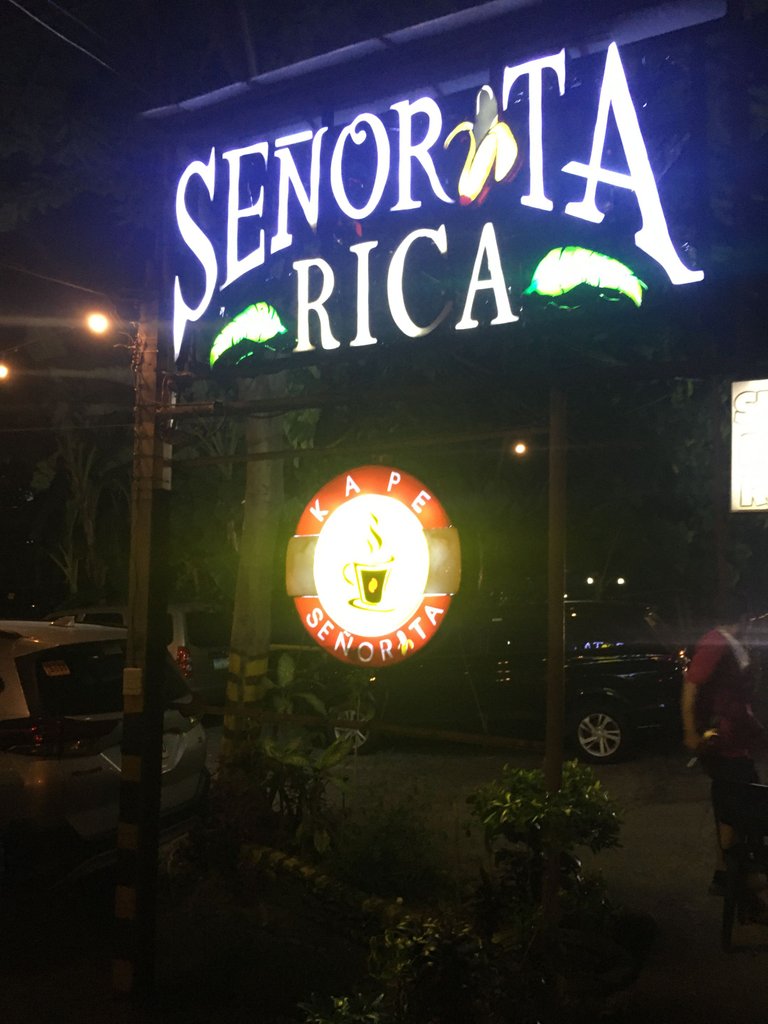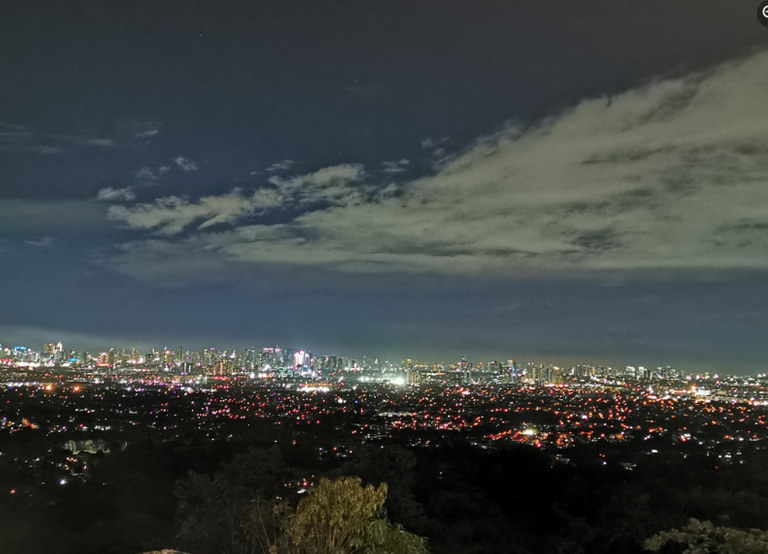 Operating hours:
7 am to 3 am (open daily)
What can you expect:
Al fresco dining
Fresh air
Opportunity to engage with nature
Video rooms with Nipa huts, cottages
PWD Friendly
Pet Friendly
Accommodating staffs
Good for meetings
Best spot for colleagues to chillout
Available for exclusive parties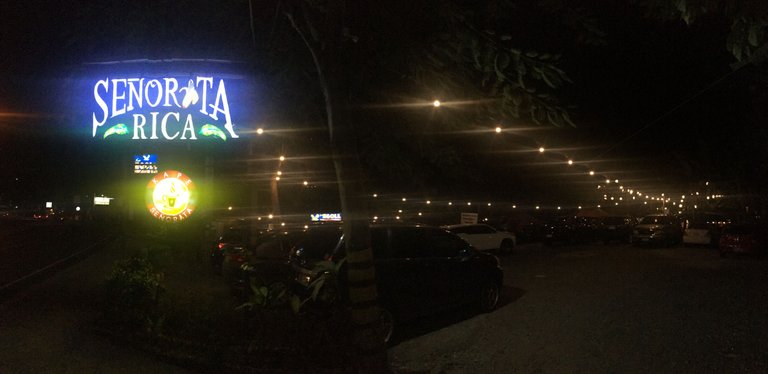 They had a massive space for a parking area so you don't have to worry about your vehicle their most badass guard also secures it.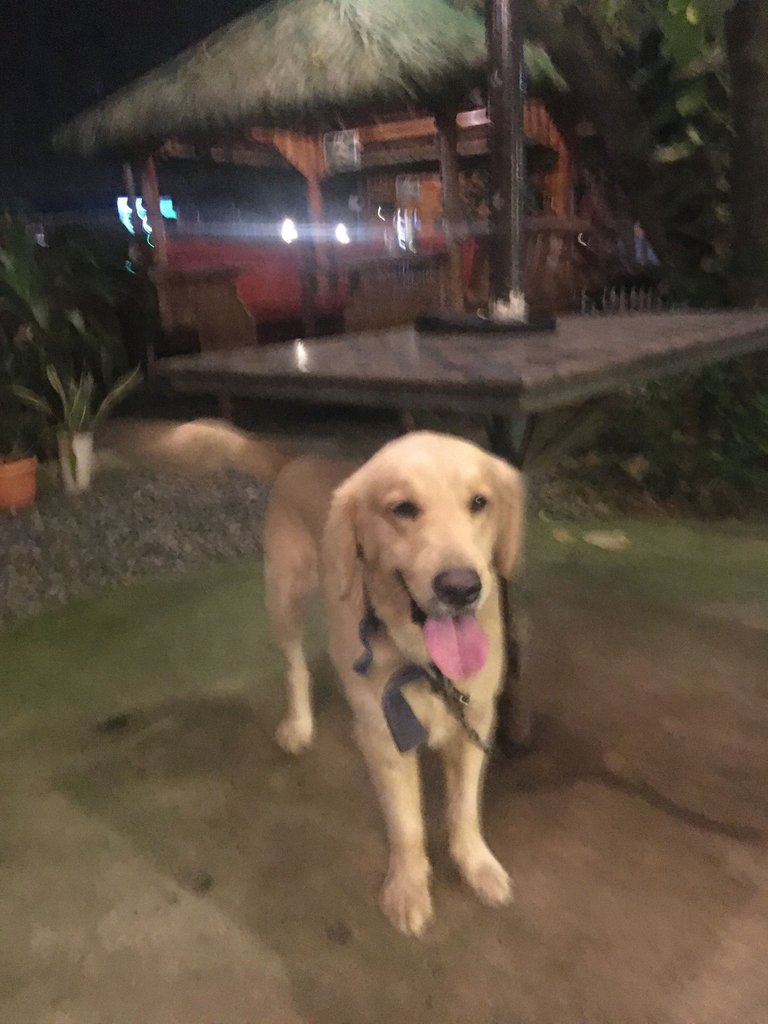 This is the Guard that I'm talking about lol! I forgot to ask his name but I call him "Bond" he looks adorable but not, so don't ever think to mess with him he can make your life miserable, Just kidding! he's so smart and gentle he can smile once you ask him for a picture.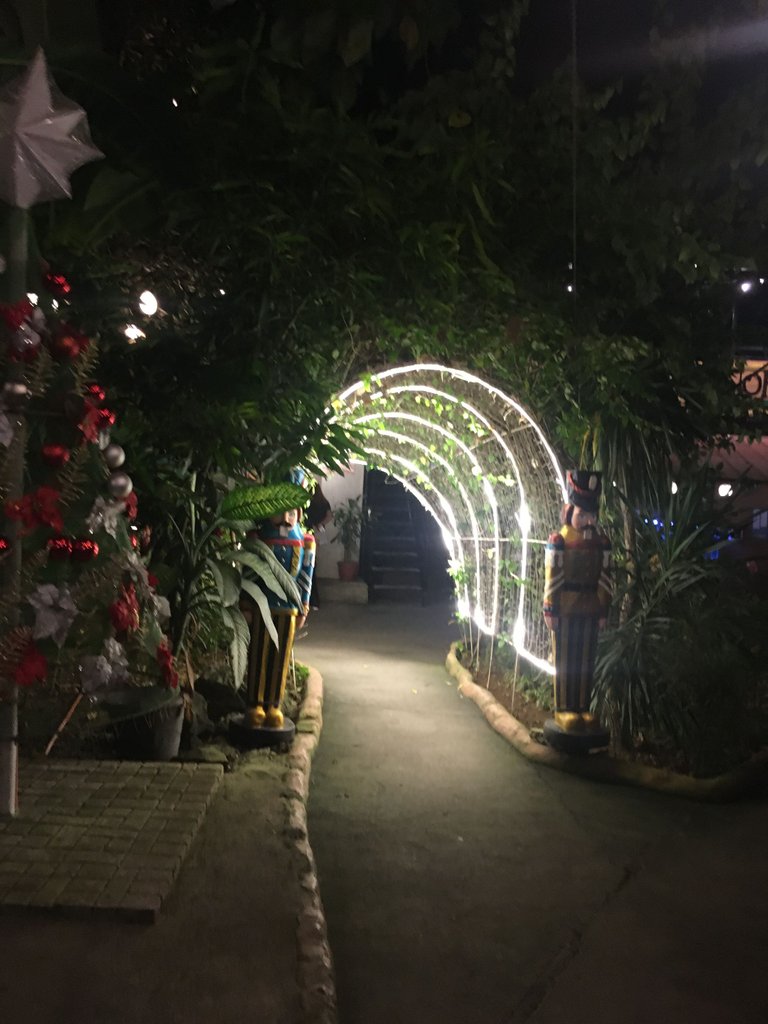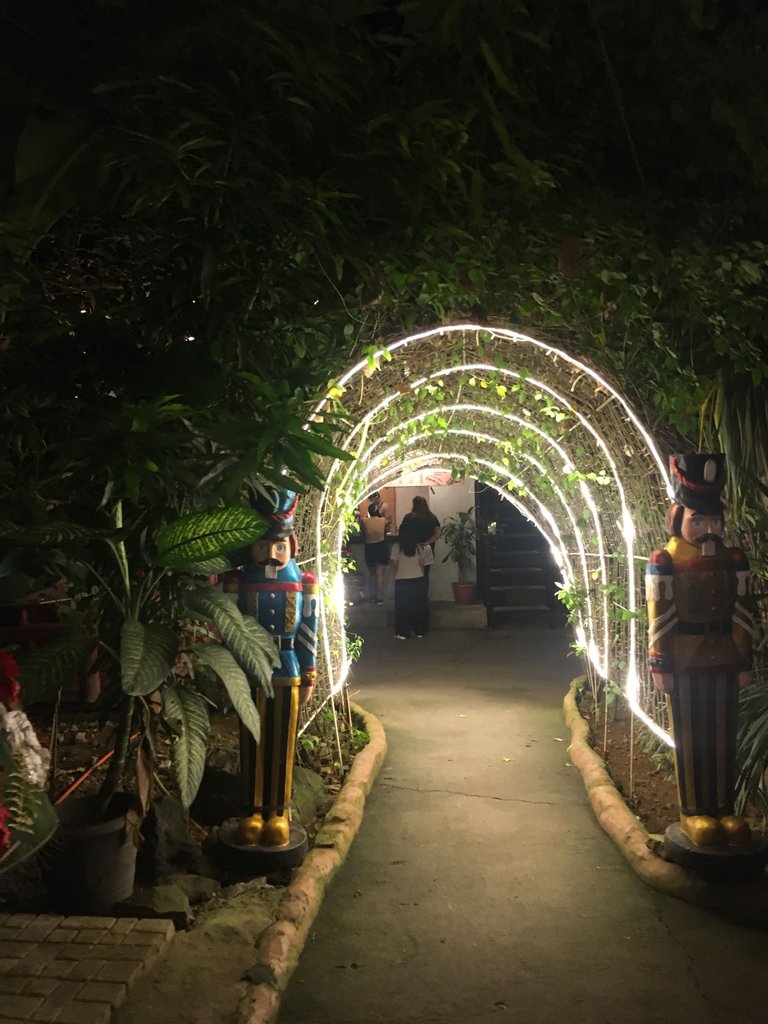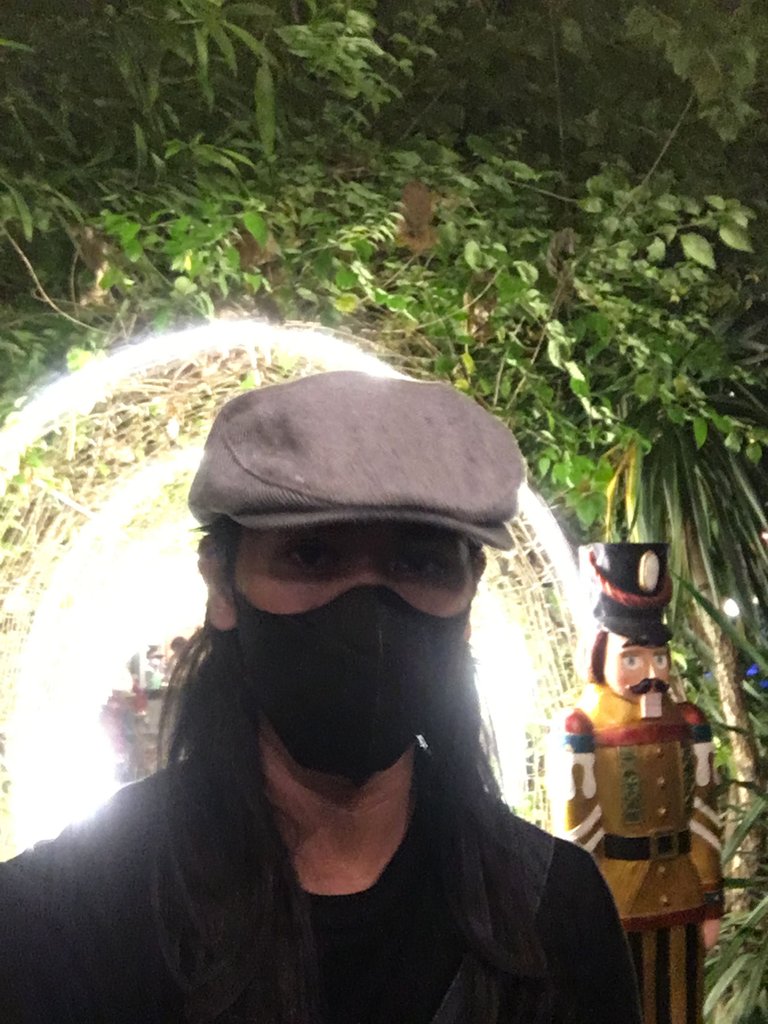 The entrance is just wholesome! The nutcracker soldiers will welcome you and you can feel the Christmas vibe in an instant.
Ps. I'm not mad, I'm just acting like a nutcracker too Sheesh!
The Aquarium is so relaxing, Groot catches my attention too he's making friends with the school of fish.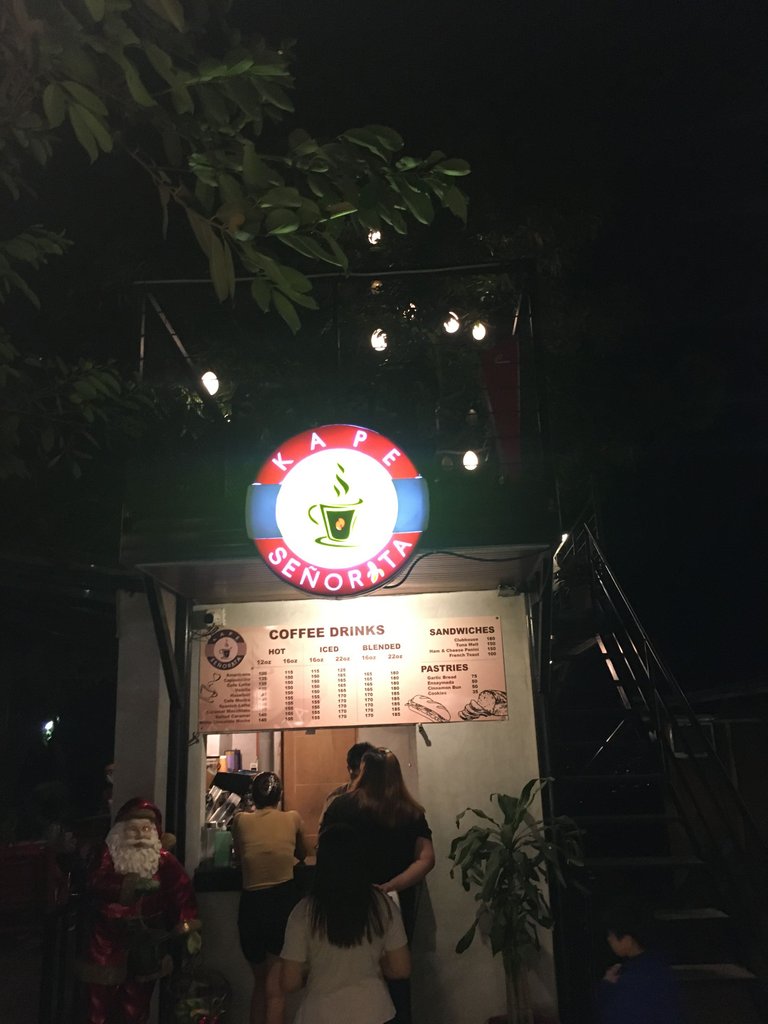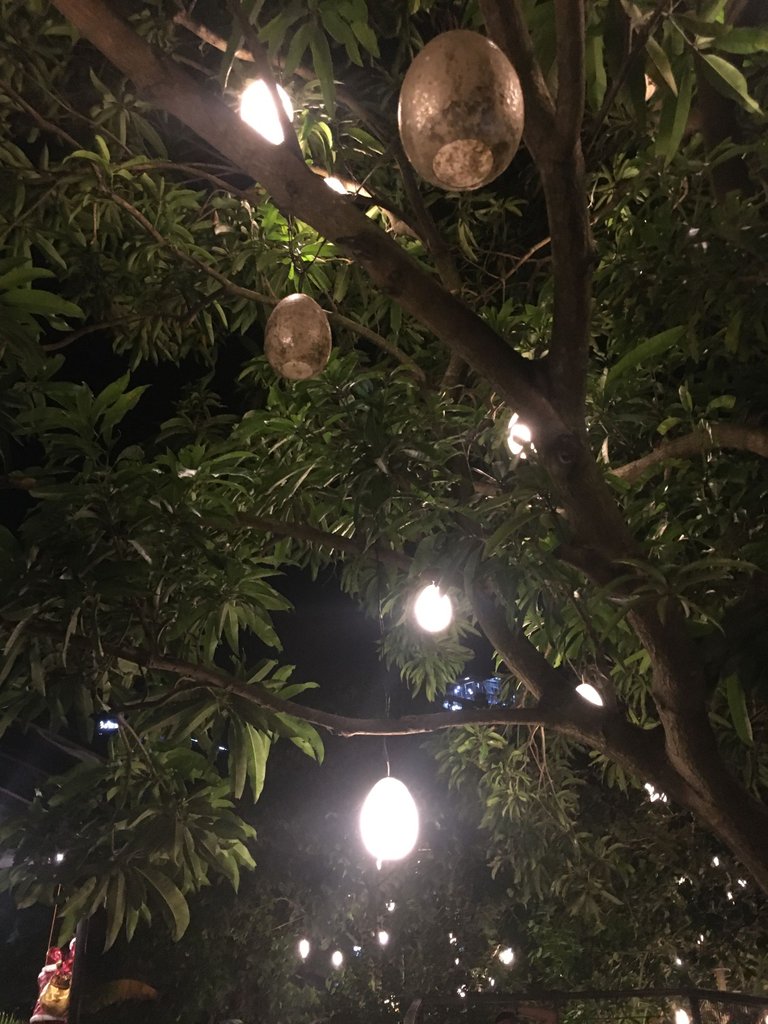 After I order, I went up to the roof and that's the best spot for a stunning and relaxing view.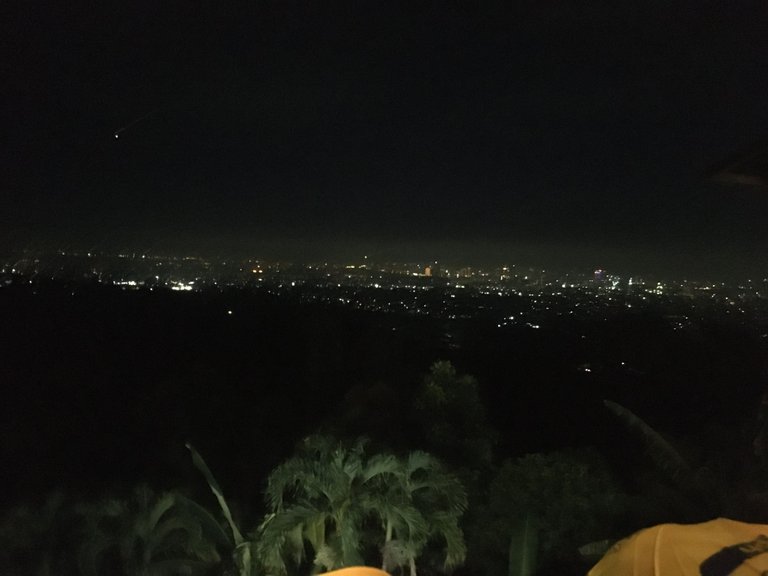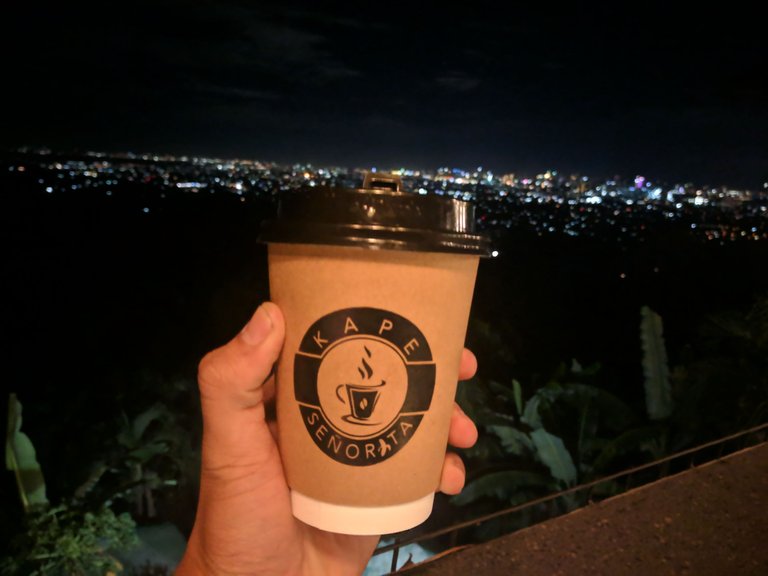 I just order a cup of macchiato and I enjoy it a lot! however, I feel there was something wrong, I know that the coffee is not enough haha so I ordered another drink and snack and spend a lot of time with this amazing view.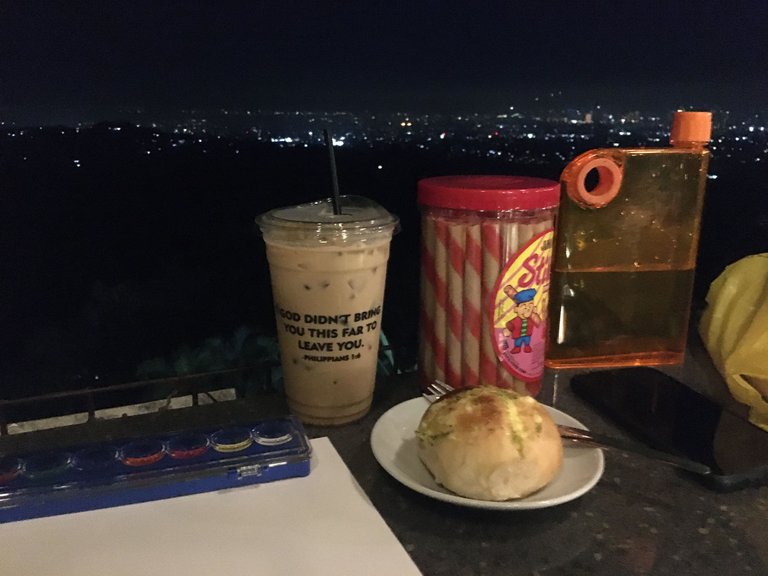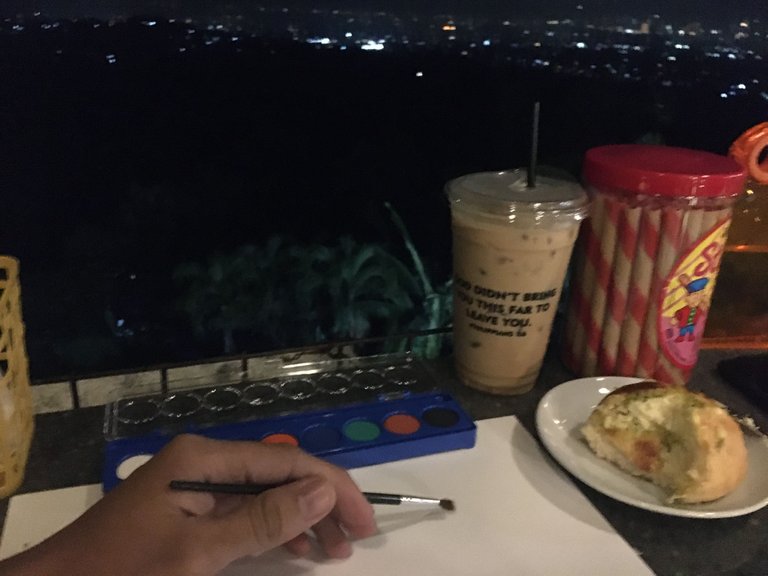 To enjoy this place, I took out my art mats and starts painting this is a watercolor by the way.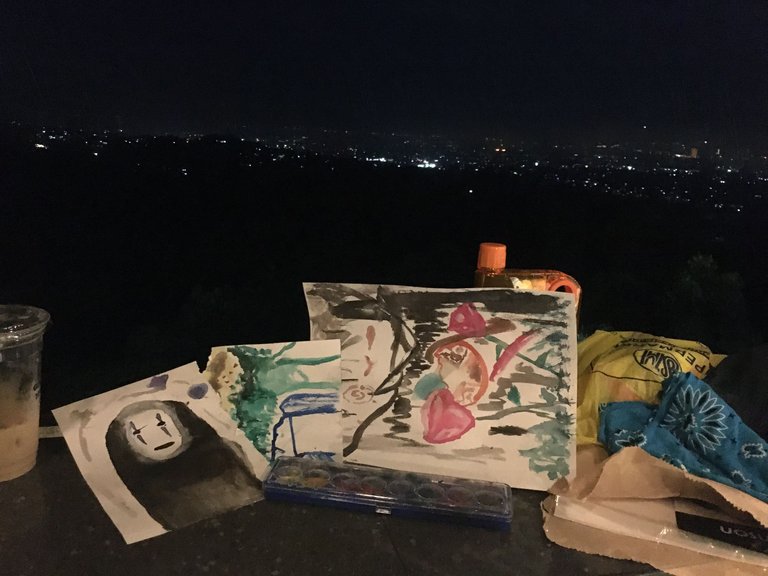 This is what I painted, an abstract piece and No Face a fictional character from Spirited away.
I didn't focus on the details cause it was too dark on my spot however, my goal is just to paint and release stress, and proud to say that it's a success!
Gonna end this blog here, hope you can visit this place too, It's actually worth it.
Best place to unwind and calm your mind!
Thank you for reading :)
All photos are owned by me @mooontivated
~ Mooon out! 🤙
---
---