My Wednesday Walk: Visiting my Dad and A Quick Painting
Hey Hivers!
I can't still move on from the Blood moon last night and I'm so amazed to witness it anyways, I just want to share this Wednesday walk with all of you.
This Wednesday I visited my Father's tomb at Providence memorial park it was just a 20 minutes travel from our house.
I stay for an hour because I'm not able to do it last All Soul's Day due to heavy rain so today I want to spend some time with him
today glad that there are no other visitors today (Lucky Me!)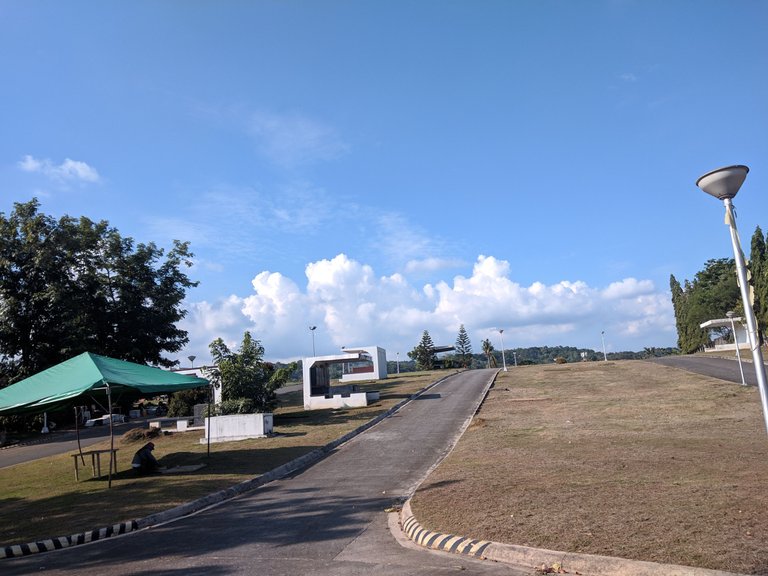 These shots are captured using Panorama


This memorial park is private and peaceful as well that's why I visit this place regularly, the best place for my meditation too.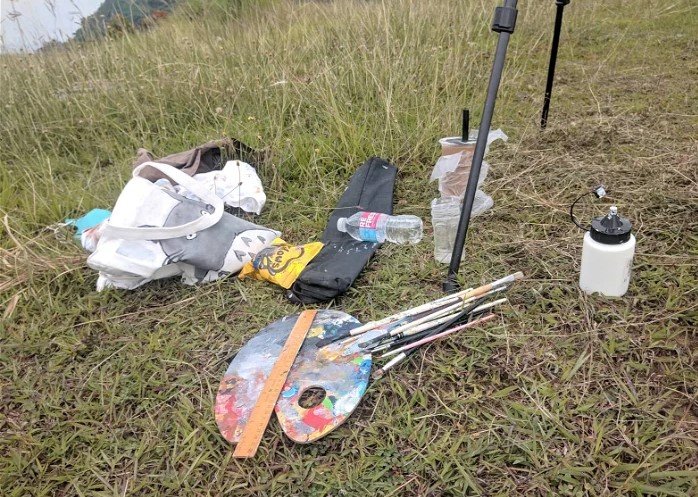 I also bring my art materials so I can paint while talking to him this is my second time doing and this serves as our bonding, I'm a Daddy's Boy actually, I remember when he was still alive, He always accompany me wherever he goes and that's the memorable part for me.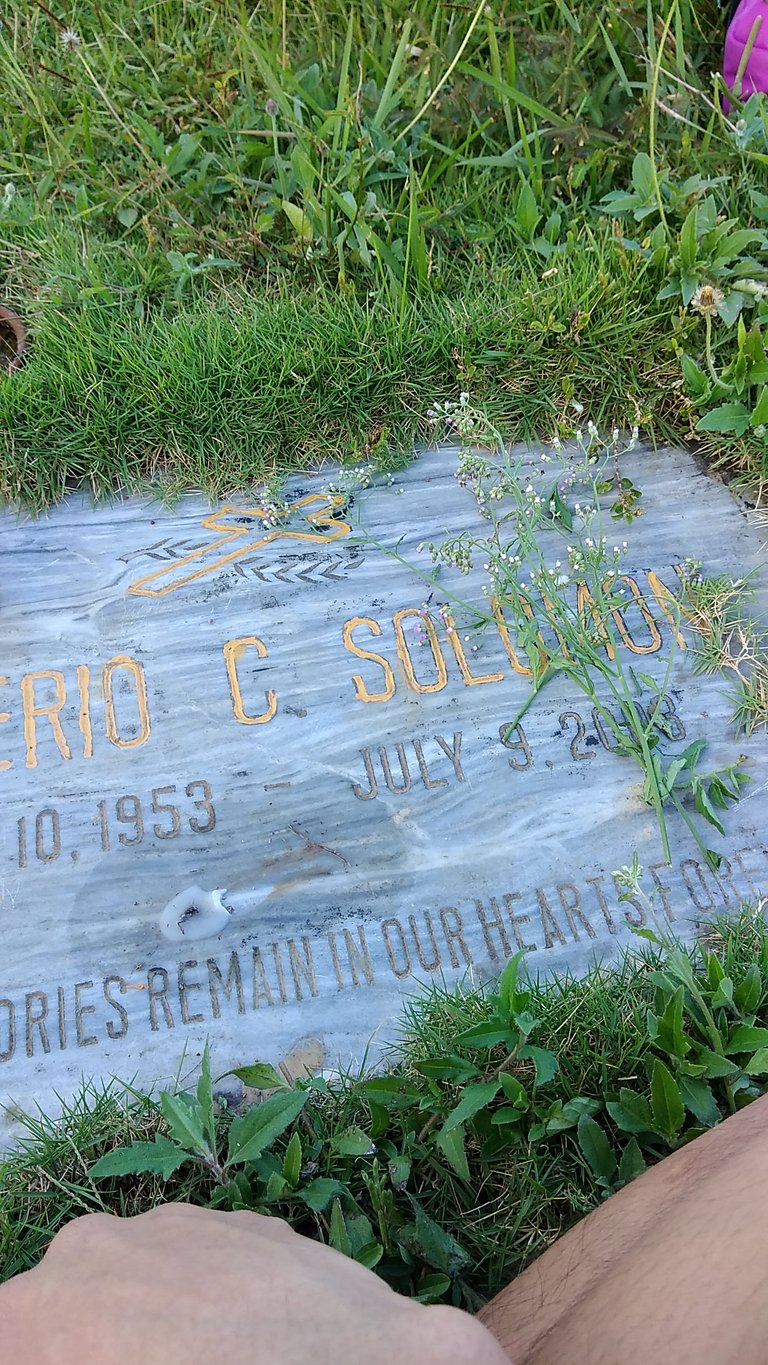 I picked up that flower along the way, I also clean his gravestone and cut the excess grass
The view is just relaxing! Peace and serenity at its finest,
I already had the sketch on my canvas so all I have to do is to start the painting process.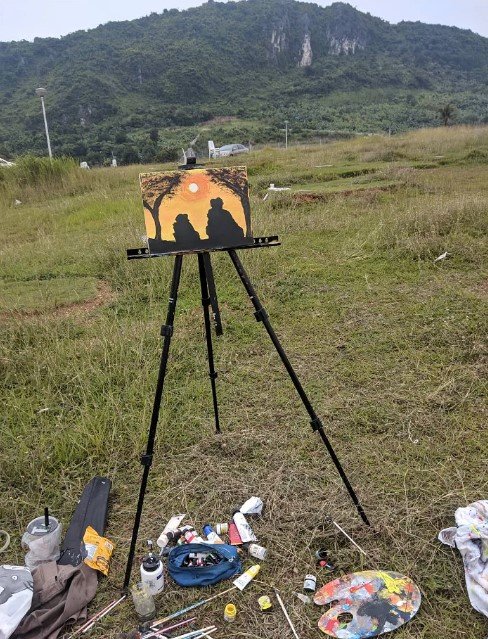 A silhouette landscape of a Father and Son watching Sunset, I need to finish it quickly the sunlight ruins the art but I manage it tho.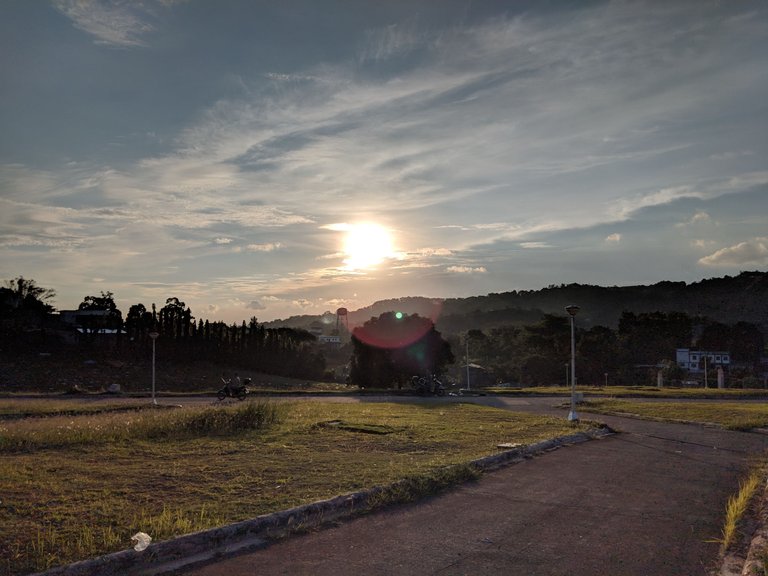 I didn't notice that the Sun is about to fall.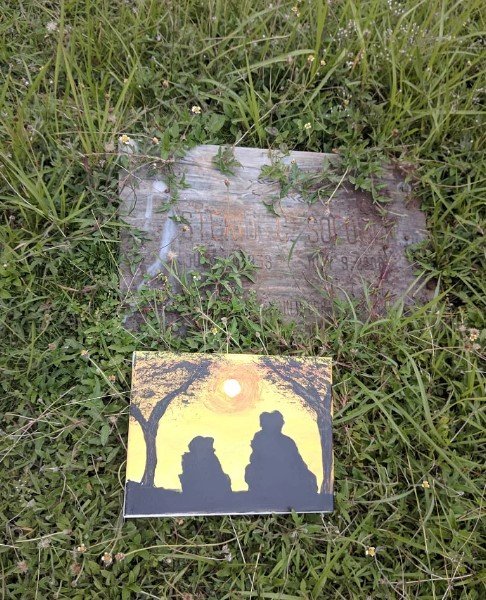 This is the final art! this shows how much I missed my Dad.
I tell some stories about myself. My current situation, my hobbies, and what makes me busy I told him not to worry as our Mom is always in good condition together with my siblings and also that his lessons are always with me and will be kept as long as I am alive.
That's it for my Hump Day, want to say thank you, everyone, for reading and support, you guys are the best! :)
Ps. All images are owned by me
Mooon out!🤙
---
---