Eren and Eren (AOT)
Hey there Hivers!
I just want to share this artwork inspired by Eren the badass MC at the anime Attack on Titan.
Eren Yeager was a former member of the Survey Corps. He was the main protagonist of Attack on Titan. He lived in Shiganshina District with his parents until the fall of Wall Maria, where he impotently witnessed his mother being eaten by a Titan. This event would lead to Eren's intense hatred towards the Titans as he swore to wipe all of them off the face of the Earth.
source: https://attackontitan.fandom.com/wiki/Eren_Yeager
His character in the latest episode of AOT really gave me goosebumps with his aura, outfit as well as physical appearance.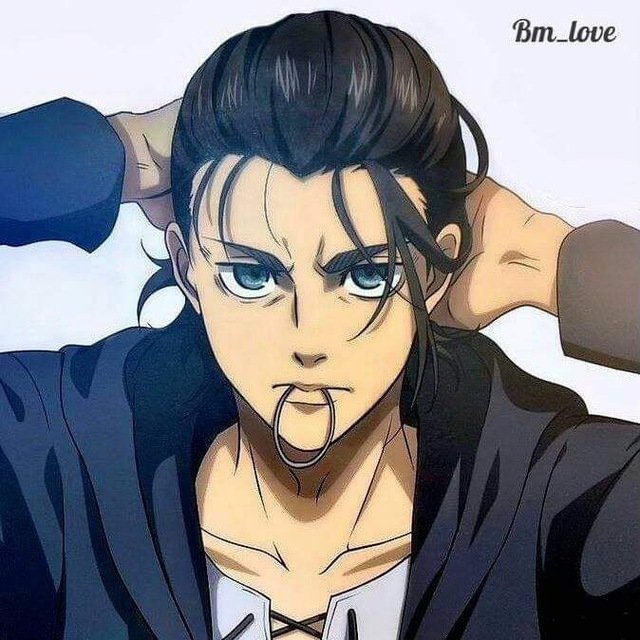 credits to BM_love for this picture as my reference.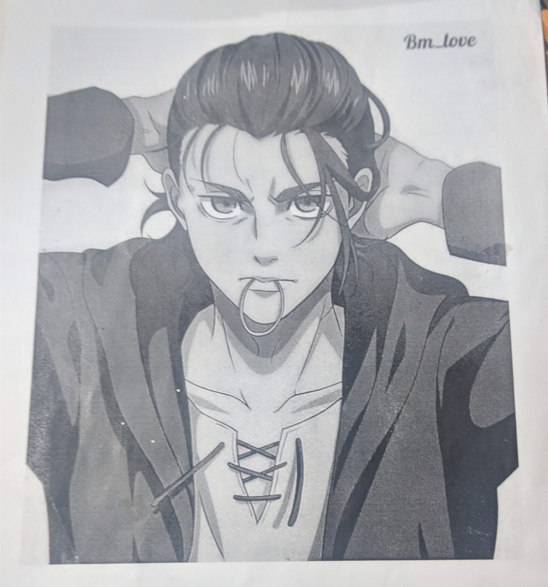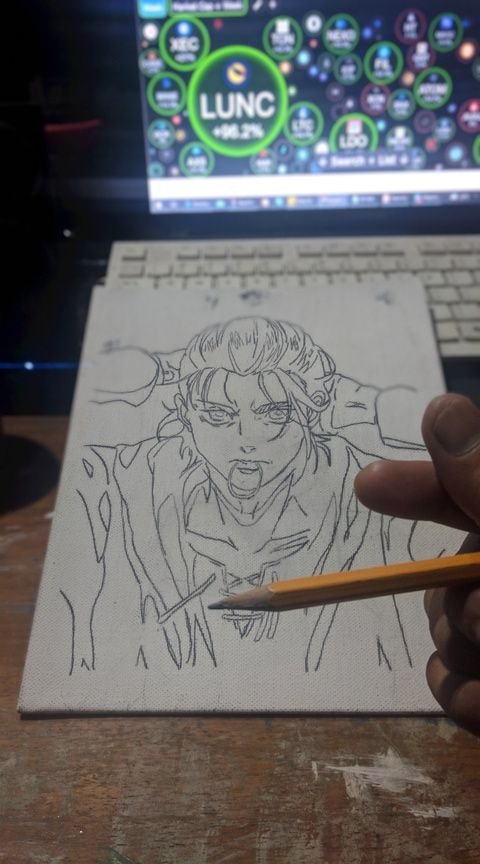 So I started making artwork of Eren using mixed mediums.
I print it out so I can take a close look at my outline and for my canvas transfer
After a minute of sketching, I already transfer it to this canvas panel so I just need my art materials for my painting process.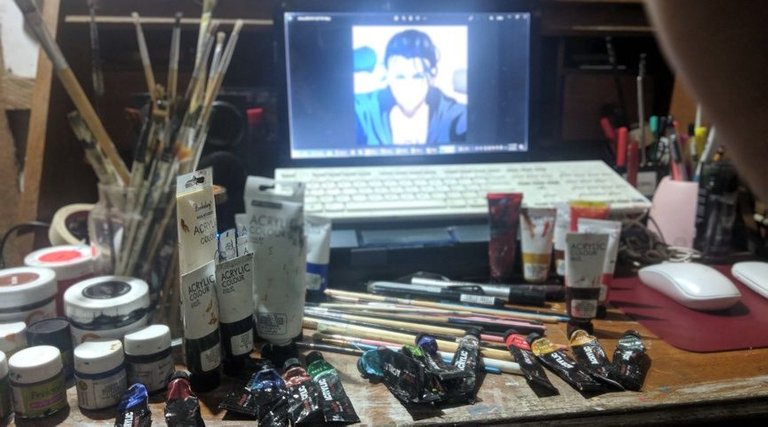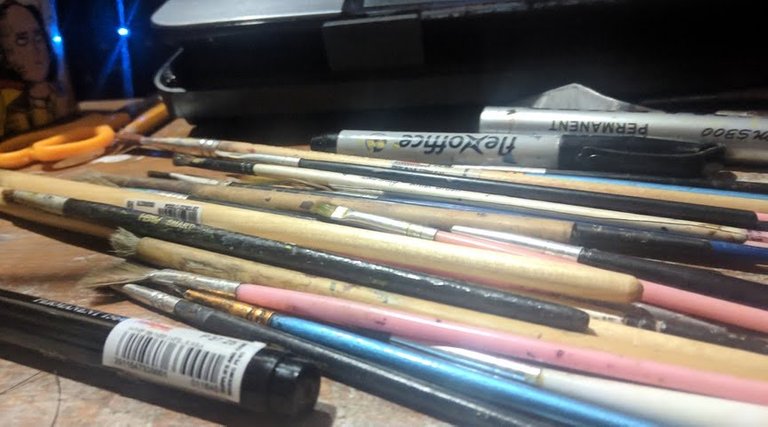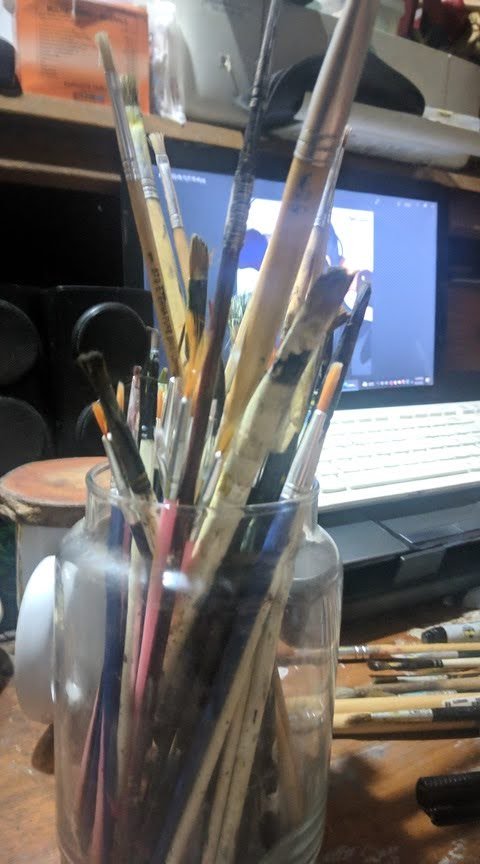 Set of brushes
acrylic and poster colors
water
retarder
pencil
marker
tape and ruler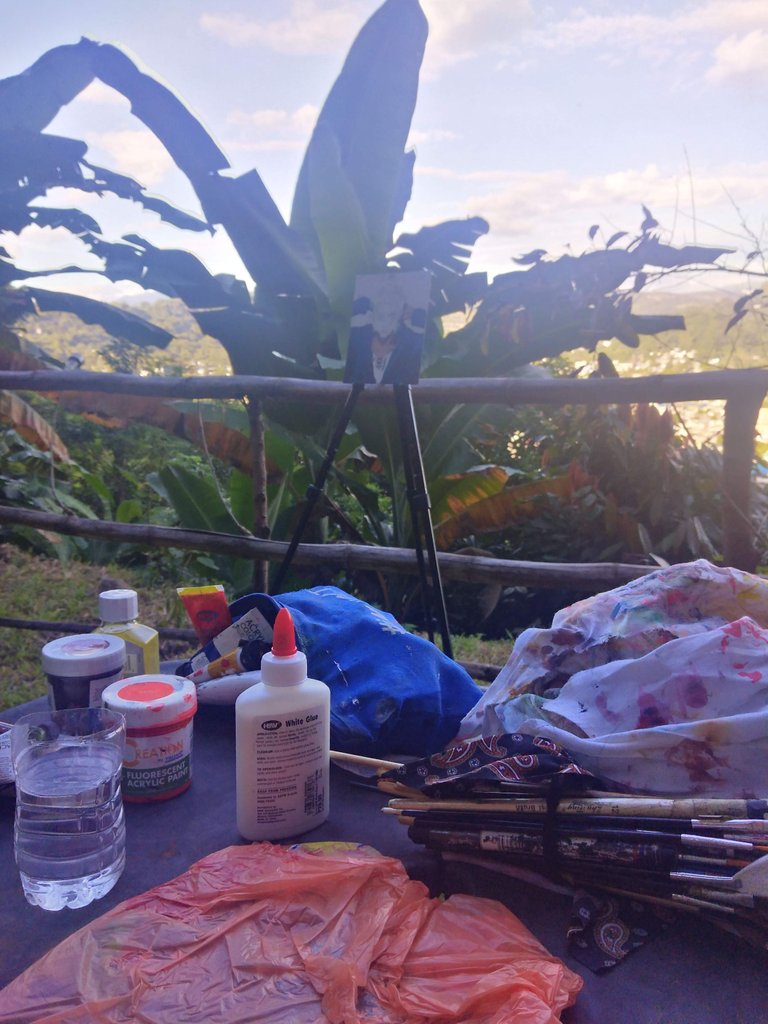 I decided to do my painting outside so I can focus more and have no distractions when doing this artwork unfortunately I didn't finish it due to lack of time and art mats.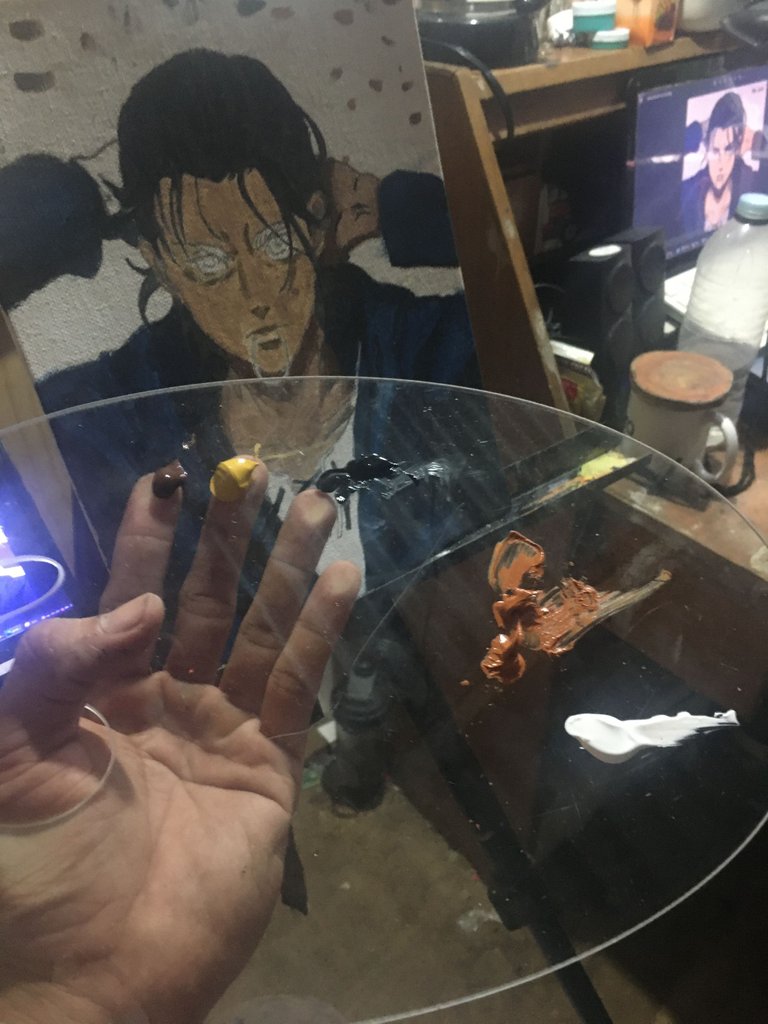 day 2 of my painting, I do it in my studio I also want to flex my new palette board.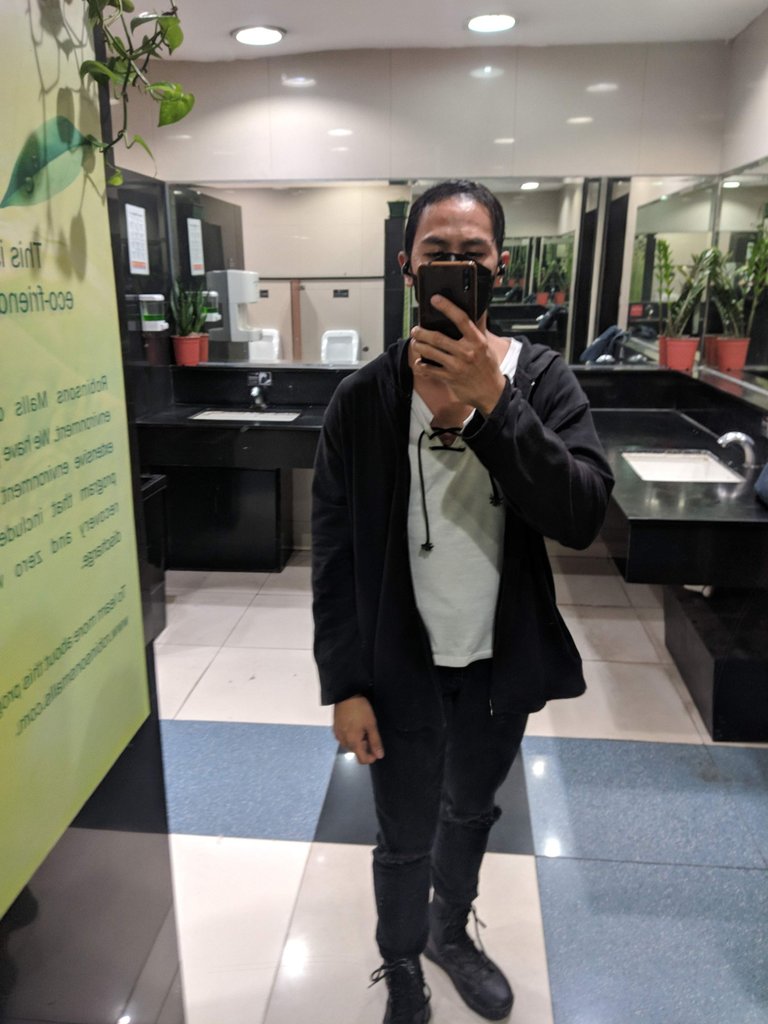 Before I post the finished artwork, I just want to flex also my low-cost budget for Eren lol!
I bought the clothes from Ukay-Ukay as well as the boots HAHA.
long sleeve - 3 USD
Jacket - 4 USD
Boots - 10 USD
total of 17 USD
the laces on the chest are my shoelace haha I just ripped it 😂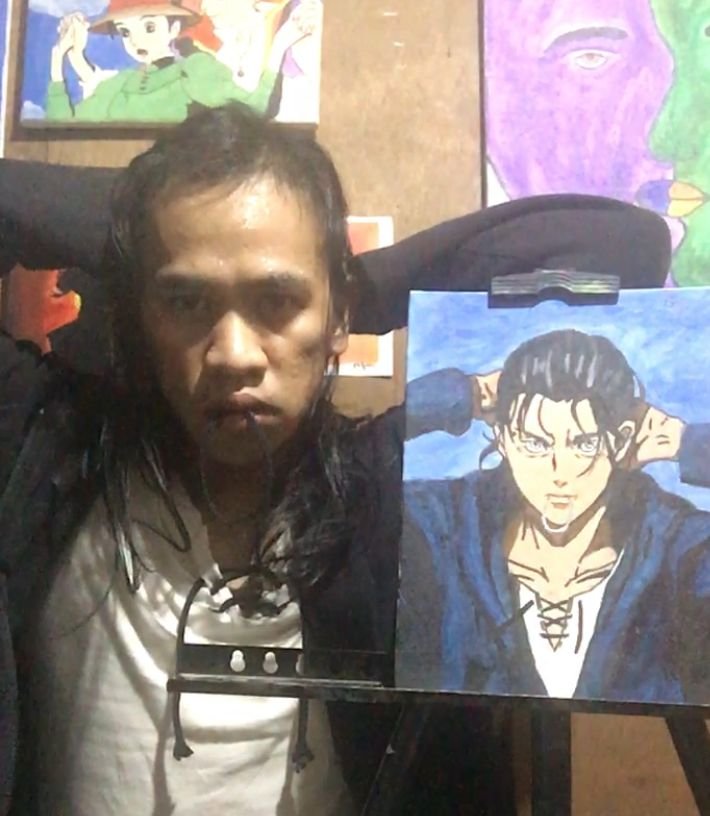 I'm proud to share with you guys the final artwork.
I know it's not that accurate but it doesn't matter to me cause I really enjoy the whole process.
Before I end this blog, just want to share my Eren's fave line in AOT.
"You'll Never Know. If You're Not The One Who's Continuing To Take That Path... Unless You Keep Moving Forward."
-Eren Yaeger
Thanks for dropping by!
hope you like this one.
Mooon out! 🤙
Ps. Photos are owned by me and otherwise credited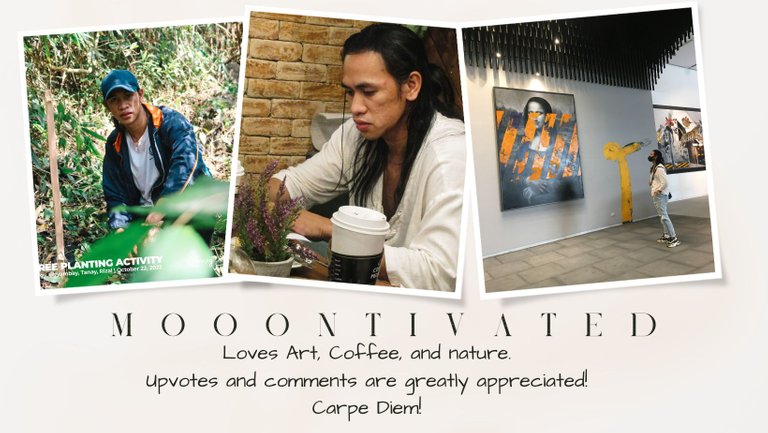 ---
---