SPT Content Creators: 100 Member Celebration (Legendary Card Giveaway+ Progress Update)

Some months back we created the SPT Content Creators initiative with the thought of supporting the SPT token trade volume and supporting those who like to blog on the SPT frontend or use Splinterlands relevant tags (#Splinterlands/#SPT). Since then the SPT trade Volume has been at healthy levels due to the the SPS airdrop points usecase the SPT token was given. Our SPT initiative growth has been steadily increasing but our overall progress this month has been small due to us taking a short break from posting to think of a way to restructure and provide more value to our ever growing list of SPT Content Creators. We feel as we came up with a couple different ideas in which we will be announcing in a future post. There isn't much to share in terms of SPT grow since our last update so we will share our previous growth stats and postpone the updated version once we are ready to move on to our restructured objectives. While we didn't grow our account to our usual percentage amount this month we did do something else that is even more exciting. We manage to hit 100+ Members to have requested to join our initiative known as the SPT Content Creators List. Such a Legendary event calls for a giveaway to match its awesomeness. But what shall we giveaway, SPT off course and to top it up a Legendary Splinterlands card. For those reading this and aren't aware of the SPS airdrop we will give some details on that further down the post. Learn more about the SPT Content Creators List by clicking the following link: https://hive.blog/hive-13323/@monstercrusher/join-today-spt-content-creators-list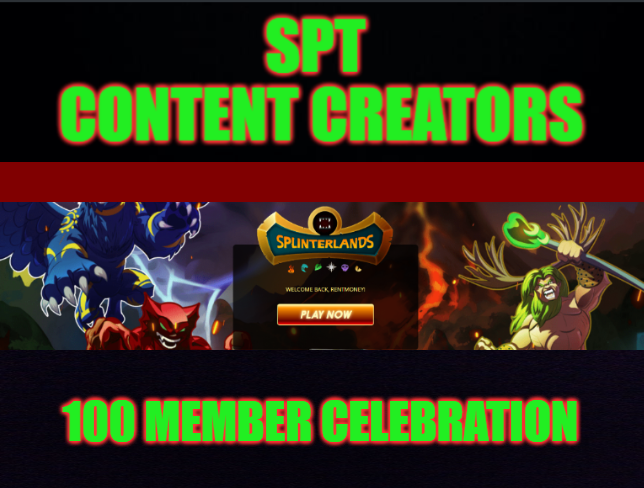 100 MEMBERS Giveaway Celebration Prizes
(1) Legendary Splinterlands Card
(2) 1000 SPT + SBI Share
(3) 1000 SPT
(4) SBI Share
(5) SBI Share
(6) 1000 BATTLE Tokens
(7) 1000 BATTLE Tokens
(8) 1000 BATTLE Tokens
(9) 1000 BATTLE Tokens
(10) 1000 BATTLE Tokens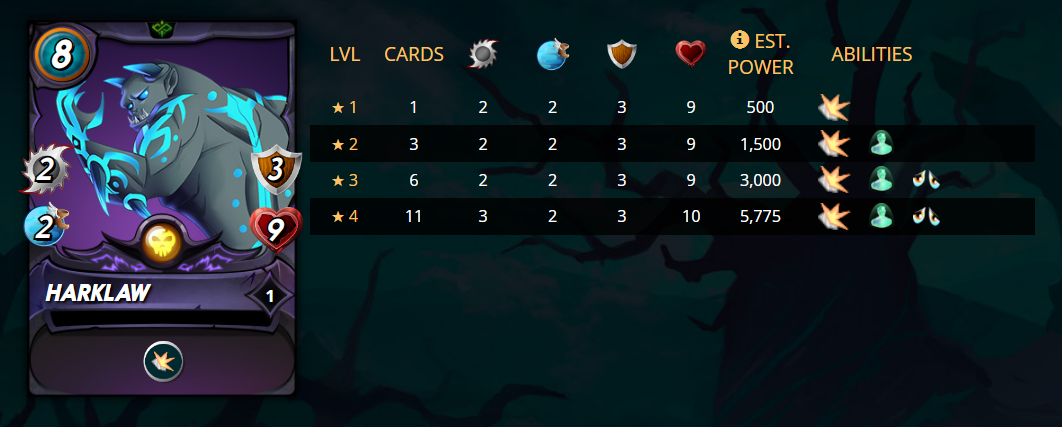 Rules
Winners will be chosen at random using a random generator
Leave a comment for free raffle ticket
Reblog for second raffle ticket
If you reblog, let me know that you did
Tag two others for a third raffle ticket
The timing of your comment will determine your raffle ticket number
Everyone can join but only those on the SPT Content Creators list before the date of March 26, 2022 are eligible to win the top three prizes
Previous Months Growth Stats
| Date | BATTLE POWER | SPT POWER | HIVE POWER | 1UP |
| --- | --- | --- | --- | --- |
| 07/03/2021 | 13,452 | 100,000 | 1 | -- |
| 07/31/2021 | 14,639 | 115,390 | 22 | -- |
| 08/28/2021 | 15,169 | 124,520 | 55 | -- |
| 09/30/2021 | 15,721 | 135,821 | 99 | -- |
| 11/04/2021 | 16,018 | 151,368 | 114 | 90 |
| 12/11/2021 | 16,357 | 161,211 | 130 | 242 |
| 01/19/2021 | 16,786 | 176,486 | 147 | 561 |
| 02/17/2021 | 17,033 | 179,372 | 165 | 643 |
---
What Is HBI?
Hive Basic Income is an initiative on the Hive Blockchain that helps us support our favorite authors content by giving them upvotes on our behalf. Each HBI share cost ONE HIVE. The more HBI shares someone holds the higher the upvote one will get from the initiative. To give someone a HBI share all you need to do is transfer ONE HIVE to the account @steembasicincome and in the transfer memo place the name of the recipient of the share. The interesting thing about this initiative is that each time you purchase a share for someone it also gives you one share. This means you are also helping yourself while you help others.
---
SPT Airdrop Points?
I'm sure many of you already know but just in case you do not. Splinterlands governance token (SPS) is currently being airdropped to Splinterland asset holders. SPT is included as one of the many Splinterland assets that receive airdrop points that count towards the total value of SPS we get airdropped daily. The SPS airdrop will run for 365 days and we are currently on day 242/365 so for those who are interested in the SPS token (as you can see) there is still plenty of time to stack your favorite Splinterlands NFT's and assets to earn airdropped SPS tokens. For each SPT token held you will earn 0.25 airdrop points. A full list of what assets earn airdrop points can be seen at the following link: https://sps.splinterlands.com/airdrop
---
What Is Splinterlands?
Splinterlands is a blockchain game built on the Hive Network. The game itself utilizes NFT's for game play. These NFT's can be won in battle and/or purchased from the official Splinterlands marketplace or many other secondary markets. Game play rewards players with cryptocurrency and in game assets. Click here to get started with Splinterlands.
---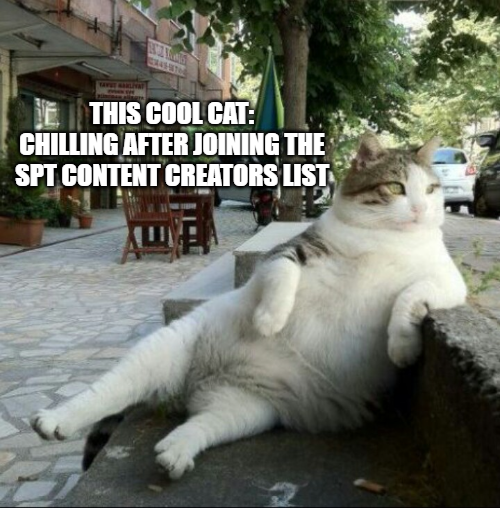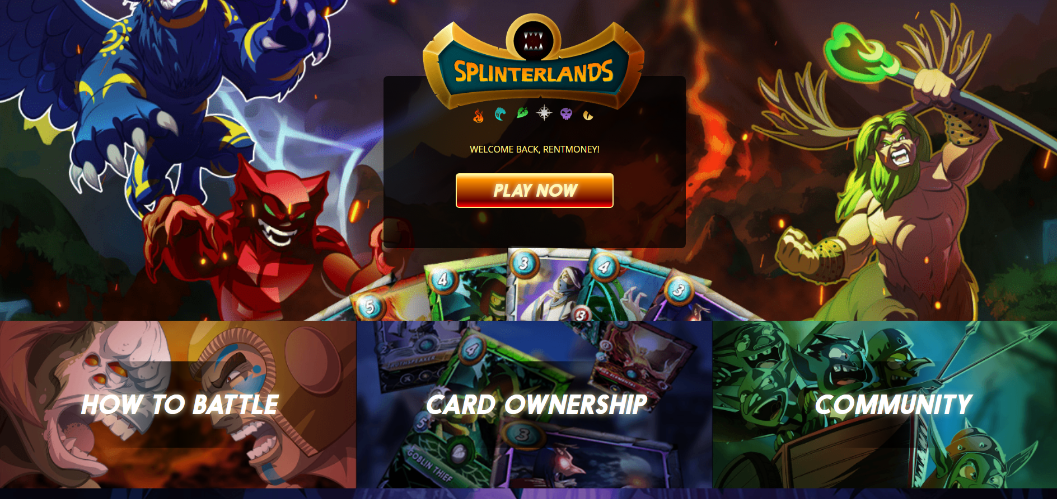 Posted Using LeoFinance Beta
---
---