MonsterCrusher Monthly Growth Update (11/04/2021)

What Is MonsterCrusher?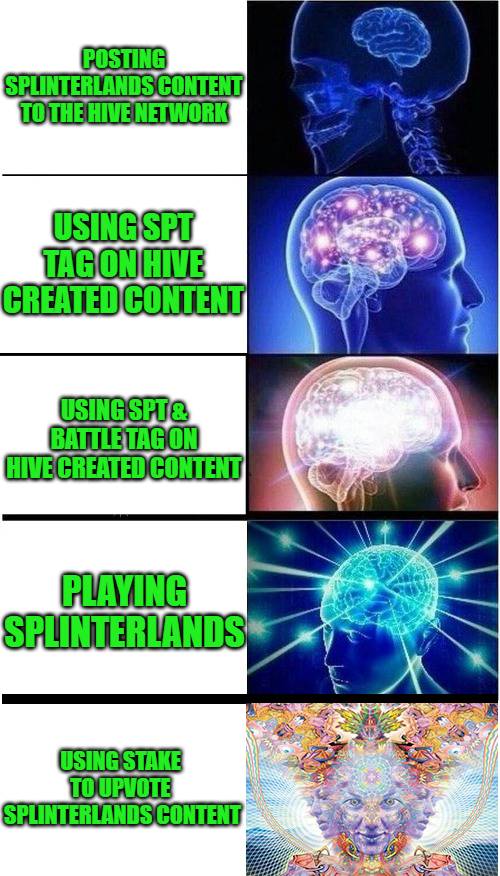 MonsterCrusher is an SPT curation account for the SPT Tribe. We also encourage posters to use the BATTLE tag on all SPT content. Currently all upvotes are done manually but the eventual plan is to give auto upvotes to those who make it on our list of approved content creators. To learn more about this initiative Click Here.
MonsterCrusher's Growth
| Date | BATTLE POWER | SPT POWER | HIVE POWER | 1UP |
| --- | --- | --- | --- | --- |
| 7/3/2021 | 13,452 | 100,000 | 1 | -- |
| 7/31/2021 | 14,639 | 115,390 | 22 | -- |
| 8/28/2021 | 15,169 | 124,520 | 55 | -- |
| 9/30/2021 | 15,721 | 135,821 | 99 | -- |
| 11/4/2021 | 16,018 | 151,368 | 114 | 90 |
Its been about five months since the birth of the MonsterCrusher SPT curation account and so far we managed to grow our SPT stake by about 51%. This brings the account to a total of 151,368 SPT Power. Most our SPT growth this month has come from our created content. We currently have a remaining balance of 2* HIVE and 8.884 HBD in our account and that will be used to purchase SPT this month.
Current total Battle Power is 16,018 with an additional 1,800* Battle as unstaked. Currently we are working on getting our unstaked battle to 10,000 so we can give back @rentmoney the 10,000 BATTLE loaned to us. We will continue to add to our Staked and Unstaked BATTLE tokens.
Our HIVE Power has increased to 114. Once we get to 200,000 SPT Power we will start staking all the Liquid HIVE this account earns until we reach 500 HIVE Power. This will allow us to use the Slider on the Hive.Blog site so we can adjust our vote values. At that time we will likely go autovote. Until then we will continue to manually curate everyone that is on our SPT Content Creators list.
You may have noticed a new addition to the Tokens we support. This new token is called 1UP. We haven't set any concrete goals for 1UP yet. Currently we are staking any that are earned from our content creation. 1UP fits in great with our curation efforts as its a gaming community that rewards those who use the SPT tag. We look forward to continued growth of our 1UP staked balance which will allow us to give even more support to those who are on our SPT Content Creators List.
SPT Orders On Hive-Engine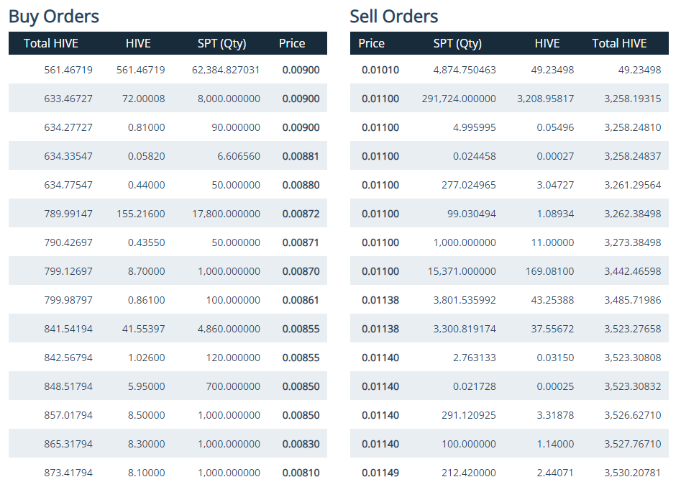 BATTLE Orders On Hive-Engine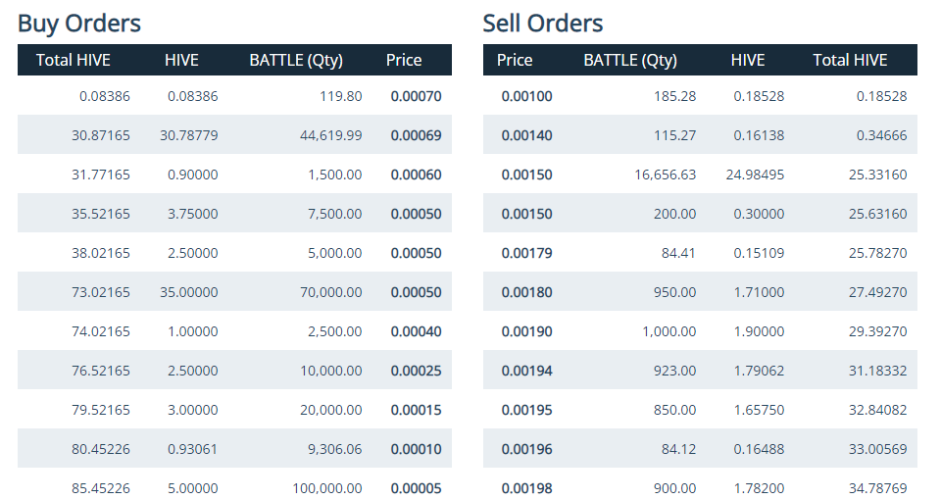 1UP Orders On Hive-Engine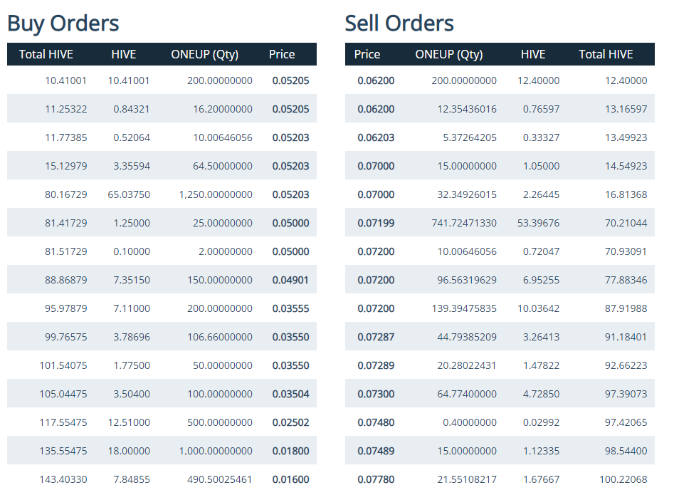 SPT Content Creators List
To see if you are on our SPT Content Creators List simply check who @monstercrusher follows. If @monstercrusher follows you then you are on the list of SPT Content Creators that will routinely get upvotes from @monstercrusher. To get on our list simply request to be on it in the comment section of any of our created posts. Your blog will then be reviewed and if you are creating Splinterlands content and using the tag SPT while doing so you will be added.
What Is SPT
SPT is the native token of the Splintertalk Tribe. One can earn SPT tokens via creating/curating content on the frontend https://www.splintertalk.io/. One can also earn SPT tokens via using the SPT tag on any Splinterland related topic created on the HIVE Network. SPT can be traded on the exchange Hive-Engine.
What is BATTLE
BATTLE was the first TRIBE on the HIVE Network created strictly for general gaming content. BATTLE can be earned by creating/curating content on the Tribe https://social.battlegamesnfts.com or by using the tag BATTLE on any gaming content created on the HIVE Network. BATTLE can be traded on the HIVE-ENGINE exchange.
What Is 1UP
1UP is the newly created gaming community that utilizes gaming tags such as SPT to reward Hive Blockchain users the 1UP token. 1UP has its own frontend (https://www.1up.zone/). Posting from it will allow you to earn HIVE/HBD and the 1UP token. 1UP can be traded on the Hive-Engine exchange.

Watch A Splinterlands Battle Below
https://steemmonsters.com?p=battle&id=sl_827199f371a4384d66612fc5460334b6&ref=rentmoney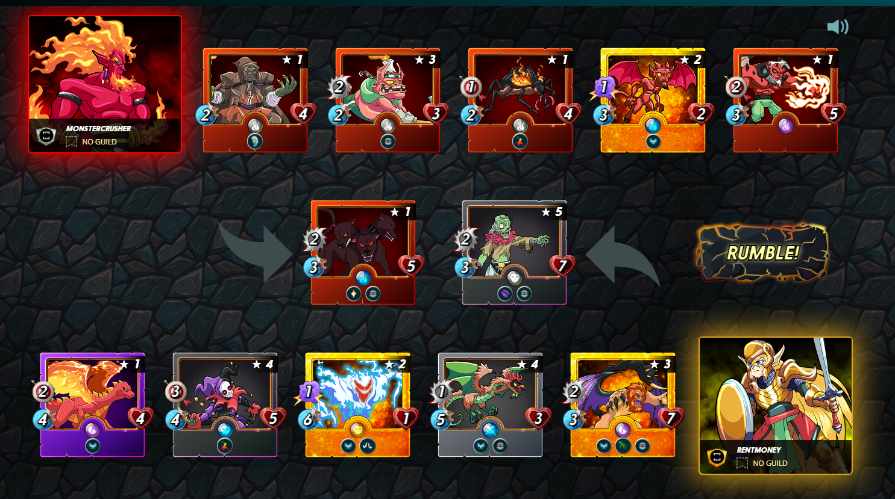 Posted Using LeoFinance Beta
---
---