My entry to today's monomad challenge, I had a long time without taking black and white pictures.
Continuing with the story of my life that I have been telling although in Spanish version, today I waited for the mechanic to repair my car, when the car was ready and I went out for a drive to make sure it was ok, I came across this singular scene under the rain that never stops in this city.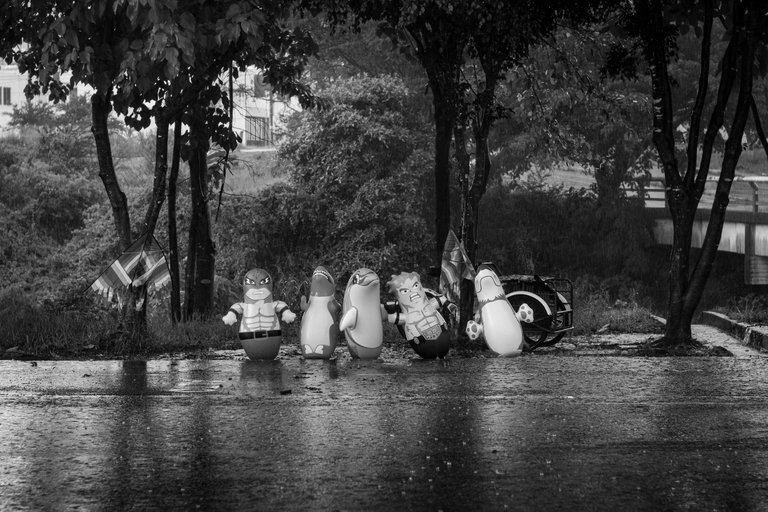 Being a street photographer it is obvious that urban scenes captivate me, however while the mechanic was temporarily fixing the car so we could take it to his shop to finish the job, I took this picture, being in aperture priority mode the shutter speed was not the best for the image, however despite the little trepidation in the picture, I feel I managed to capture the essence of my day.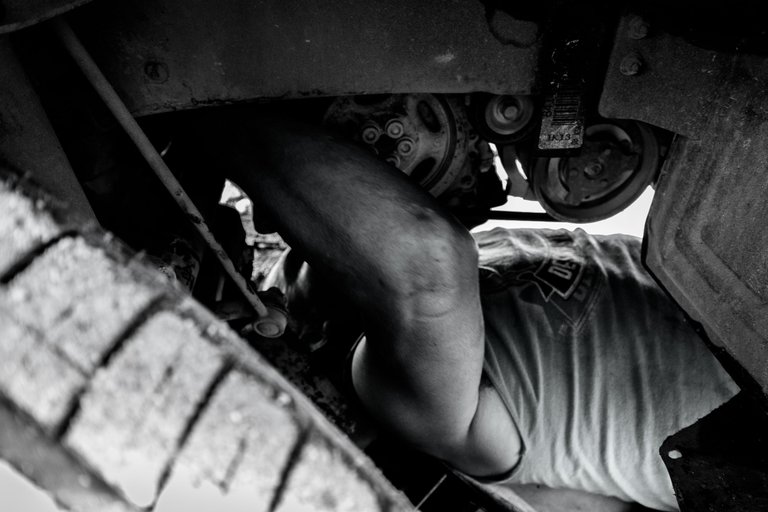 But to be honest, I wasn't totally satisfied with the pictures on the car, so I waited for the tire to be removed so I could take this picture, it's simple, but I think the detail that my camera managed to capture was good, and every time I take a new picture, I know that buying the Canon M50 was one of my best investments.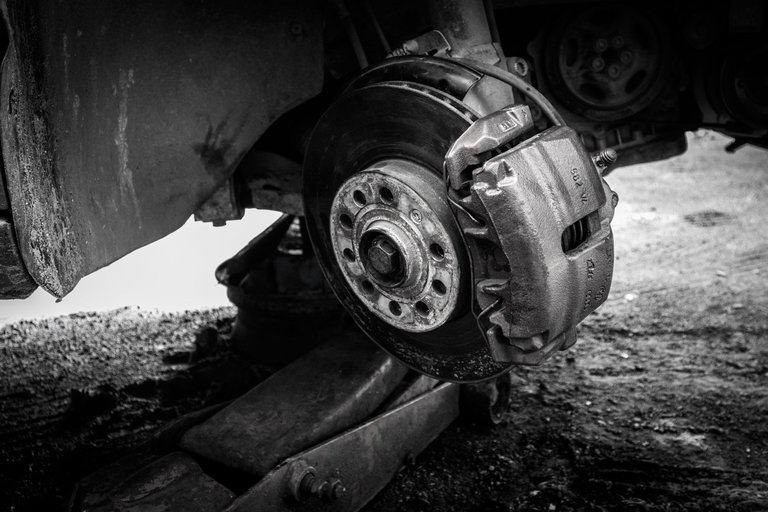 ---
---