Finding photos of the beach, my entry to today's Monomad Challenge.
Sometimes I get so immersed in what I do that I forget everything else, for example these pictures, I took them some weeks ago but for different reasons I had forgotten them, today when I was in front of the PC and while I was reviewing the LR catalog I realized that I hadn't shown you the images.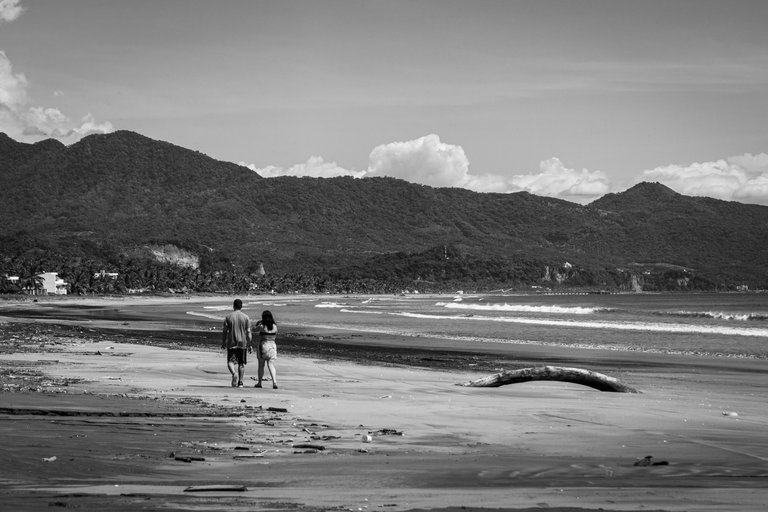 No, a hurricane had not yet passed through the place, this beach always looks like this and sometimes has a rather unpleasant aroma, however I can not deny that this causes a certain loneliness on the beach and at the same time gives it an incomparable beauty, the beaches are almost always saturated with visitors but here you can enjoy the tranquility and take a walk by the sea, if you can avoid thinking a bit about the smell and how dirty the beach is sometimes.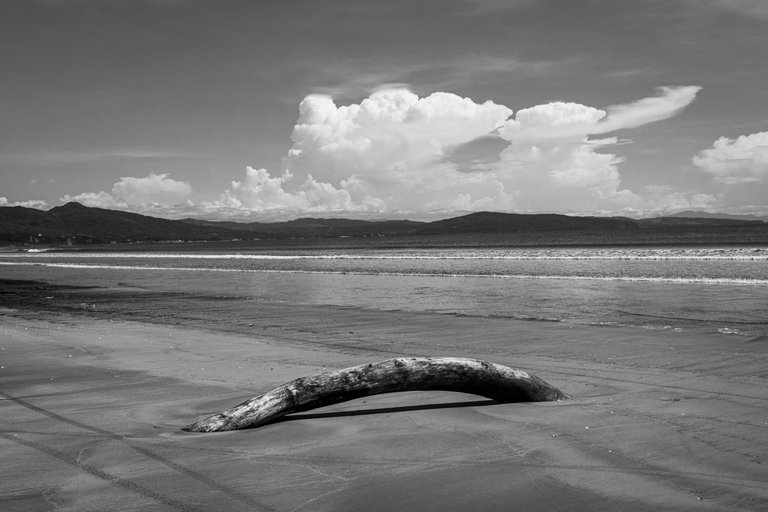 When I was alone on the beach one more time I tried to focus on that log that we see in the scene, I was not satisfied with the first image so I had to make a second one.
Damn! I cut off a piece of the log and didn't realize it while I was on the beach! Bad monster Bad monster!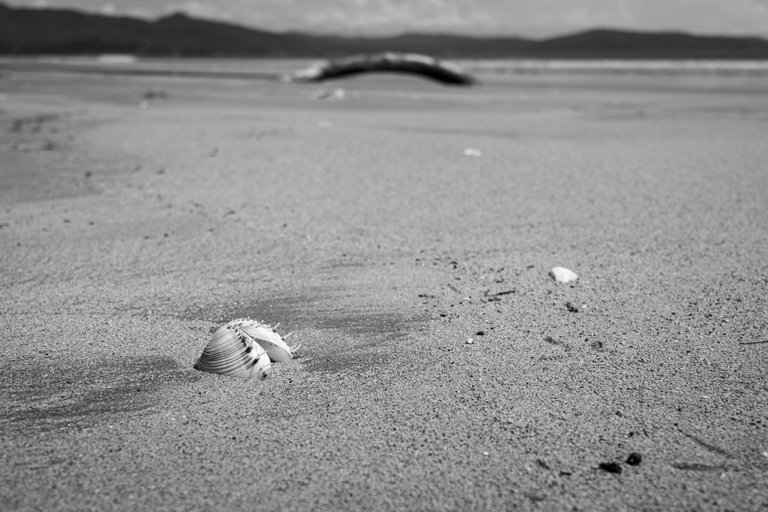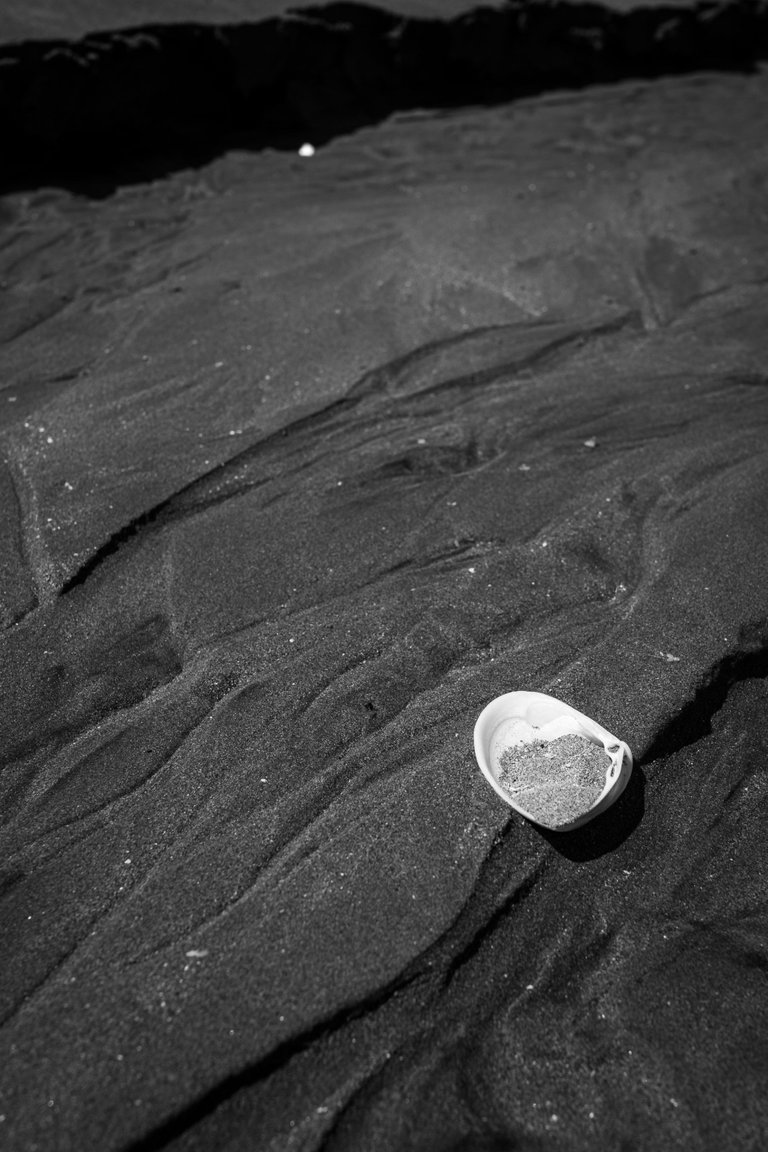 Of course, taking pictures of shells on the beach is much easier because of their size, it is almost impossible to cut them in half.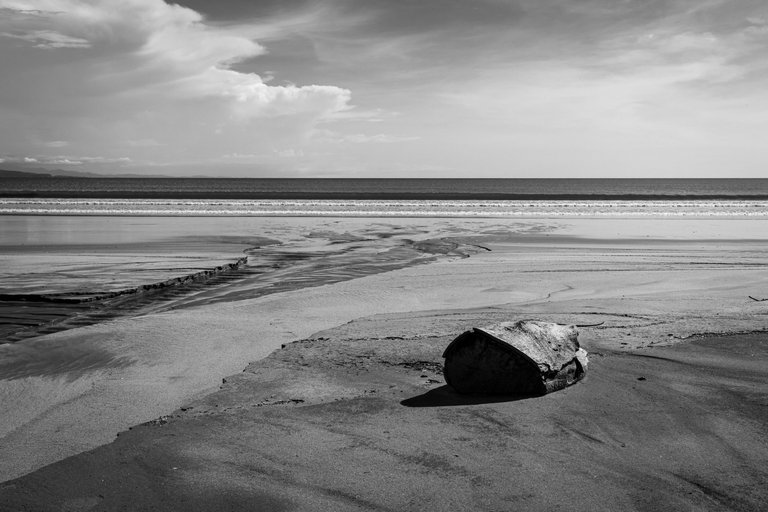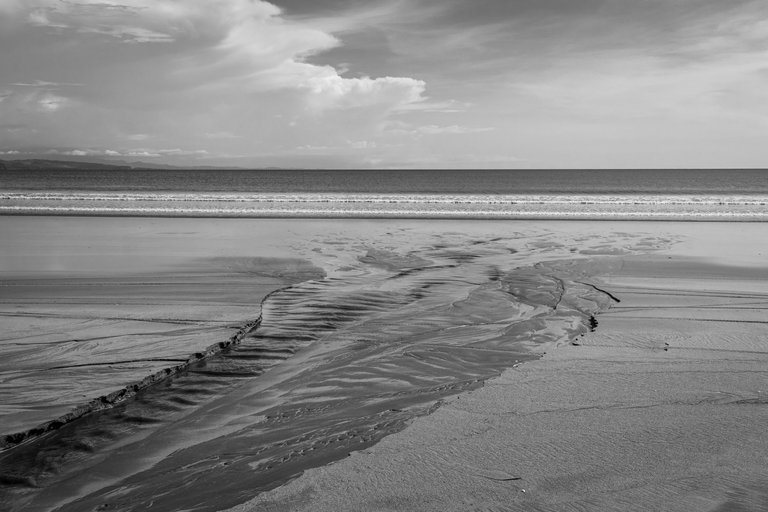 Finally I wanted to create something with a little bit of minimalism and it's something I really need to improve, I know I could get a better result in my home and my improvised studio, but the truth is that I always shoot outdoors so I need to improve my technique and my schedules to take pictures, I definitely had problems with the light but I couldn't stay longer to see the sunset, so this is what I could get, I hope you liked it, see you.
---
---