Feathered Friends - Show Me A Photo Contest Round 7, PIGEON, my entry.
I'm going to be honest, I always do my content in photography lovers because I always do post with photos, but today I went to the park to shoot a video and some photos that I'm working on and will upload it to 3speak, I took almost 100 photos of which I'm choosing for various projects, some will end up in the apps in which I participate in the contests, but I didn't want to miss the opportunity to make this post in this community, when I enter I see that there is a contest and I have two photos that can participate in it.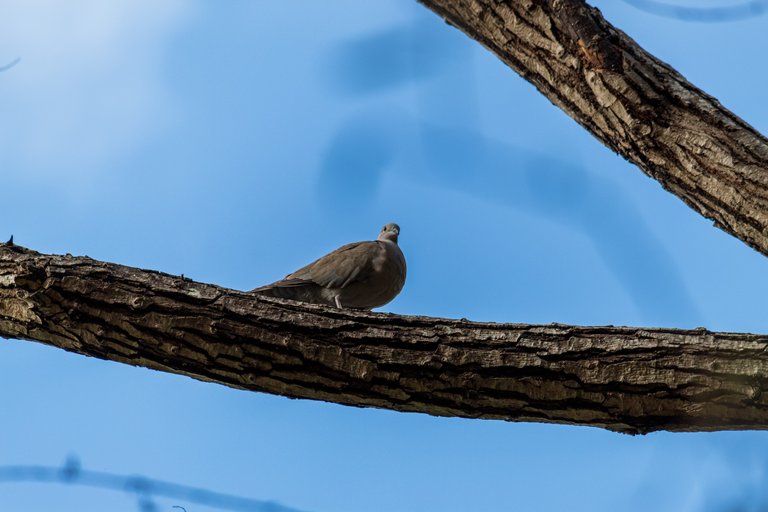 This bird is known as "Güilota" in the place where I was born, the state of Jalisco, Mexico, I remember my grandfather took me hunting and this was the prey, we ate it and although it sounds wild, this is hunting, an activity that has been with us since the origin of civilization, the big difference is that when you are taught from childhood to hunt, you learn that you only kill what you are going to eat, you look for prey that you can hunt without harming the offspring, such as killing males, or the oldest ones.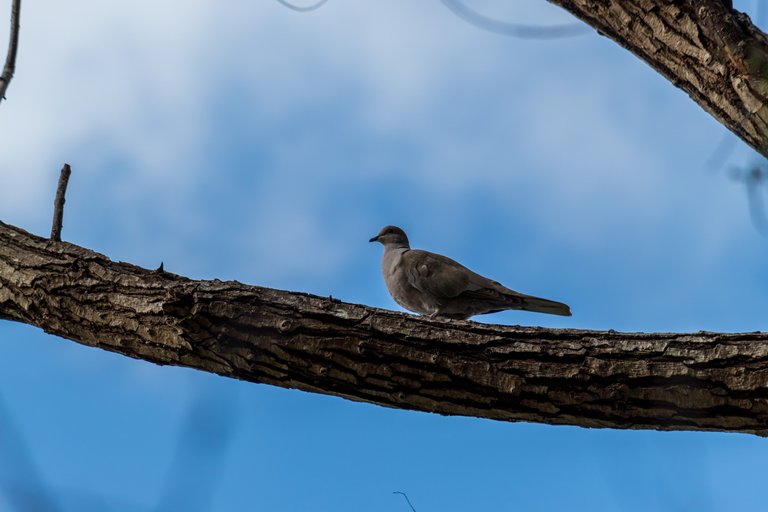 Although in principle it does not look so much like a pigeon, according to the information it belongs to the same family and in English is called Mourning dove, so if you want to know a little more, there is a lot of information on the internet about it.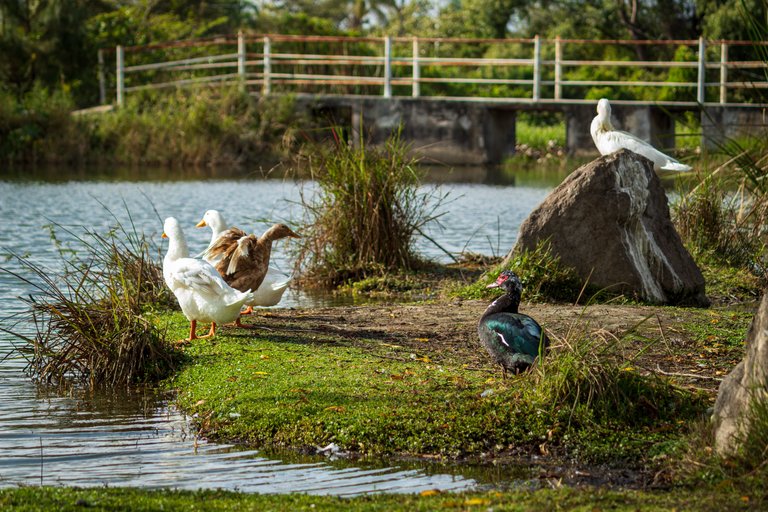 And well, now a small compilation of images that I had intended for this post, ducks are birds that abound in different regions, in the city where I am, inhabit several public parks, especially one that I always go, we can see them on the shores of the lake living in all tranquility, especially now that the park is alone because of the covid.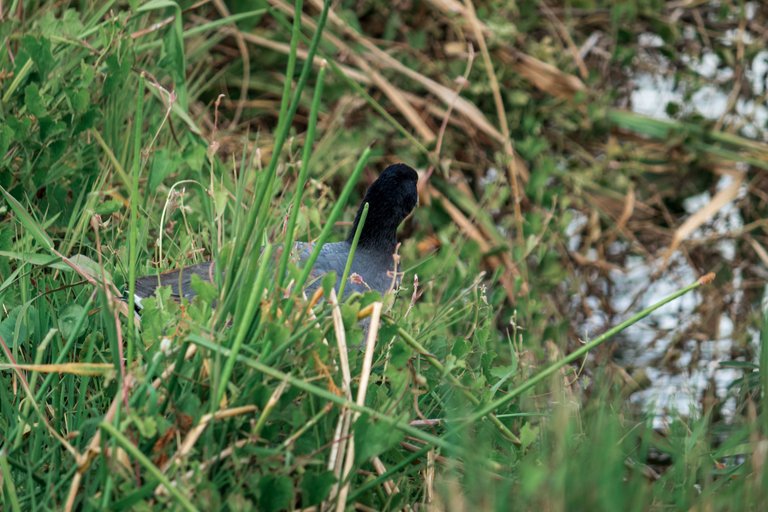 This is another type of bird that I have not found its name, mainly because it didn't let me take the picture, turned away and never showed its face again.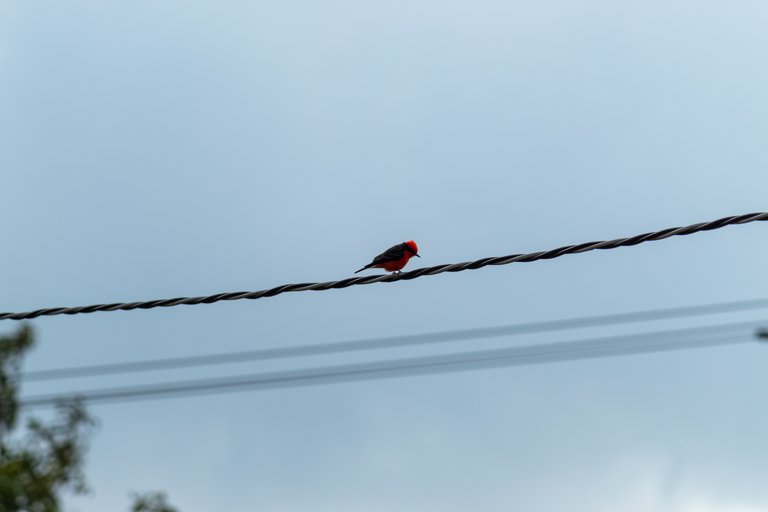 This is another bird that I followed for a couple of minutes, almost an hour to be exact, as soon as I finish editing the best pictures I will show them to you.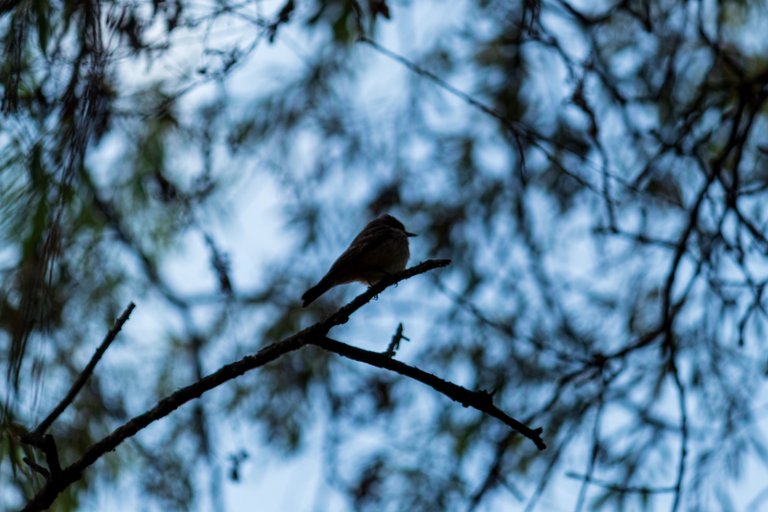 This is another bird that has a different color but the same shape as the previous one, in Spanish I know it is called agrarista, but I don't know its name in English.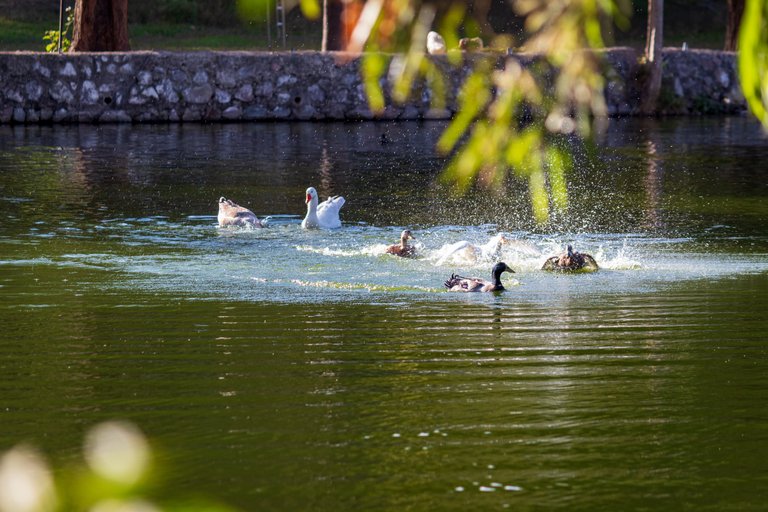 While I was watching the birds to take more pictures, I heard a lot of noise in the middle of the lake, there was an impressive fight between several ducks, so I rushed to take some pictures, it may be a little hard to see between all the splashing water, but there they are beating each other up.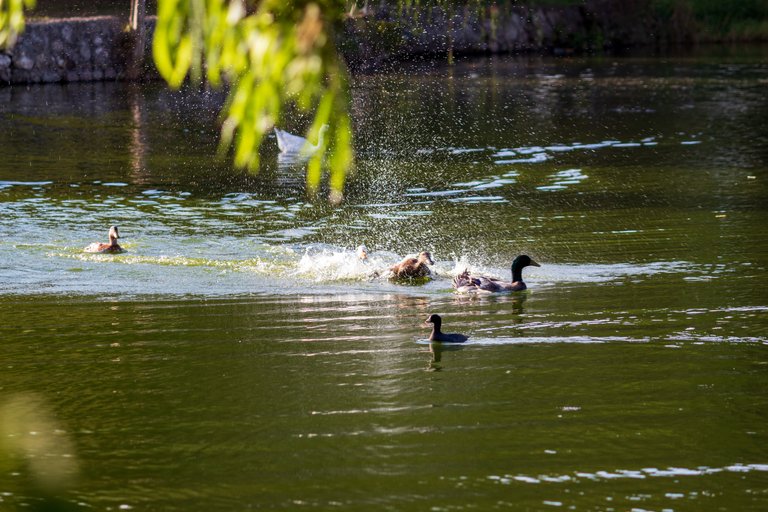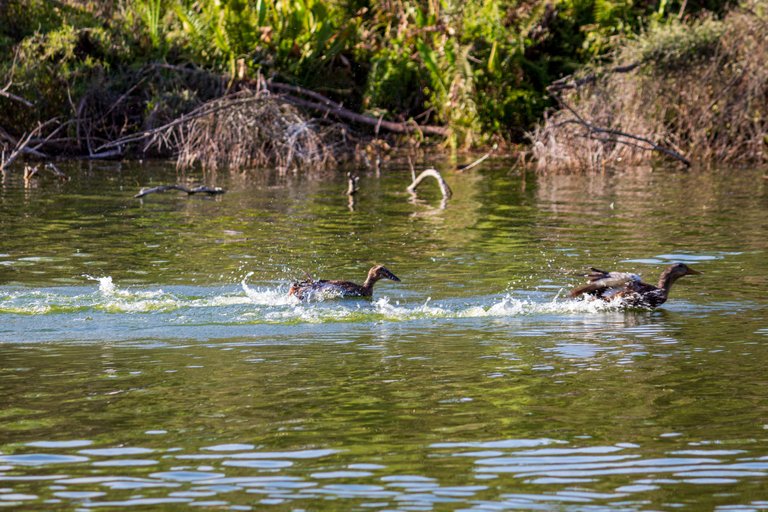 The fight continued in another place, but as it was in the grass I could no longer take pictures.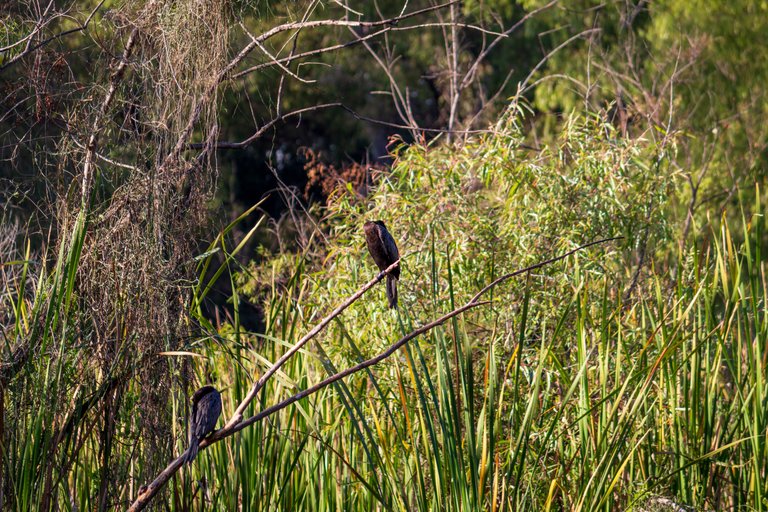 Something that really caught my attention is that, despite the intense noise the ducks were making with the fight, this pair of birds were enjoying a nice nap, sunbathing with their heads tucked between their feathers, they are like some kind of herons, but they have zombie-like eyes haha, as soon as I get a good picture I will be able to find their name.
---
All photographs are my property, taken by me, @monster-one
---
Thanks for watching my post, see you in the next one.
---
---

---
---