The Immensity of a Mountain // La Inmensidad de una Montaña [ENG/ESP]
"Live your life as if you were climbing a mountain. Occasionally look at the summit, but more important is to admire the beautiful things along the way."
---
Harold V. Melcher.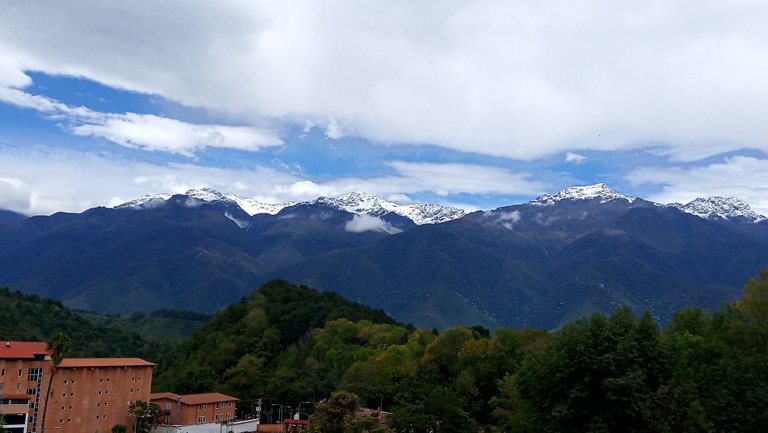 Hello my dear community!
I am very happy to be able to share my interest in photography, in my case I have little experience in the immense world of photography, what I do have clear is my passion to express in a photograph the majesty of a mountain, the positive and inspiring of a sunrise, the warmth and peacefulness of a sunset, to be able to capture all this in a photograph is something that fills you with great satisfaction.

Hola mi querida comunidad!
Estoy muy contenta de poder compartir mi interés por la fotografía, en mi caso tengo poca experiencia en el inmenso mundo fotográfico, lo que si tengo claro es mi pasión para expresar en una fotografía la majestuosidad de una montaña, lo positivo e inspirador de un amanecer, la cáliz y lo apacible de un atardecer, el poder captar todo esto en una fotografía es algo que te llena de mucha satisfacción.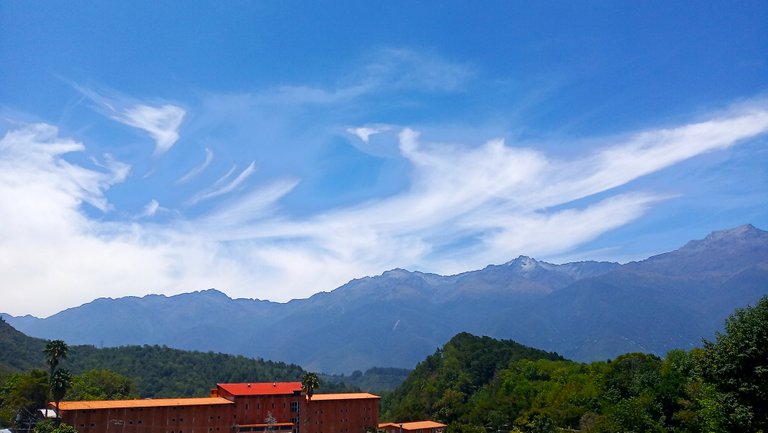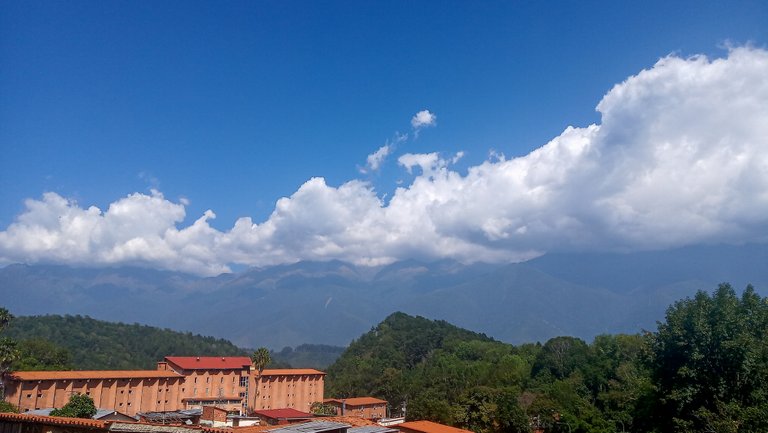 Let's talk about a beautiful mountain that I have the privilege of appreciating from various points of my home.

Hablemos de una hermosa montaña a la que tengo el privilegio de apreciar desde varios puntos de casa.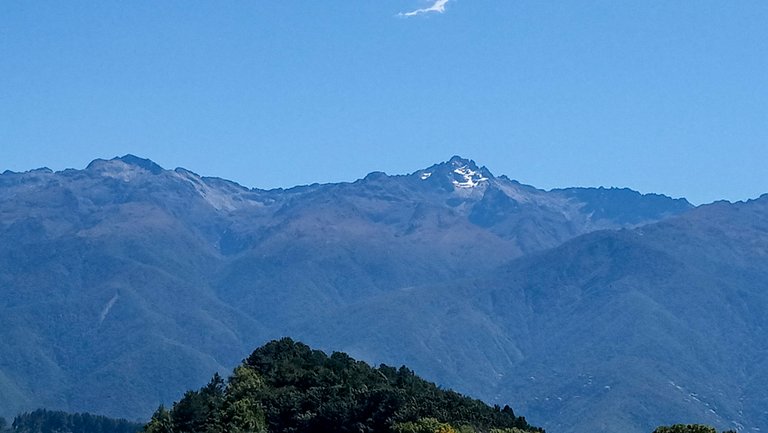 In this sublime mountain you can enjoy the 5 highest peaks of the Sierra Nevada de Merida, the Humboldt peak, the concha, the toro, the lion and the Bolivar peak. These imposing peaks are part of the longest mountain range in the world, the Andes mountain range in South America that stretches from Venezuela to Argentina covering 7 countries.

En esta sublime montaña se pueden disfrutar de los 5 picos más altos de la sierra nevada de Mérida, el pico Humboldt, la concha, el toro, el león y el pico Bolívar. Estos imponentes picos forman parte de la cadena montañosa más larga del mudo, la cordillera de los Andes en América del Sur que se extiende desde Venezuela hasta Argentina abarcando 7 países.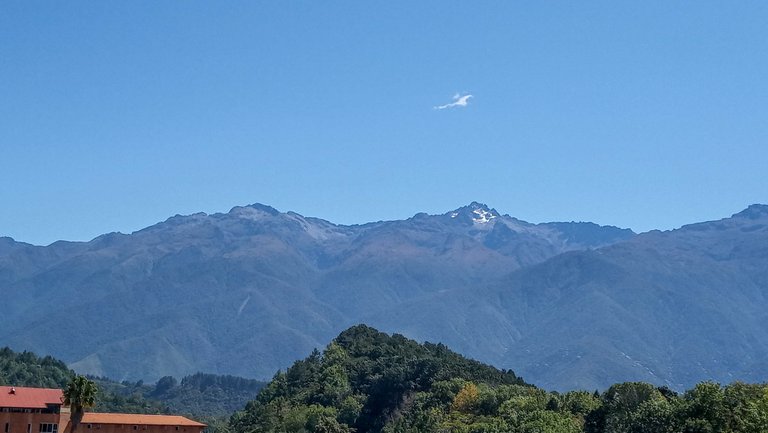 The main character of my story is the Bolivar peak, the highest peak in Venezuela with an altitude of 4,978 mts.
El personaje principal de mi historia es el pico Bolívar el más alto de Vzla con una altitud de 4.978 mts.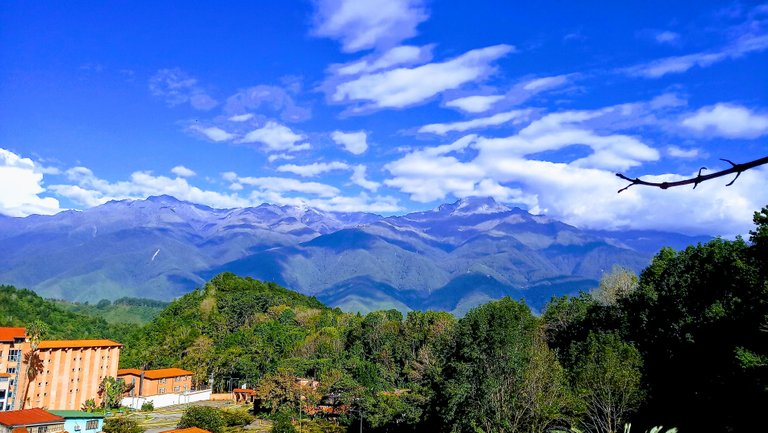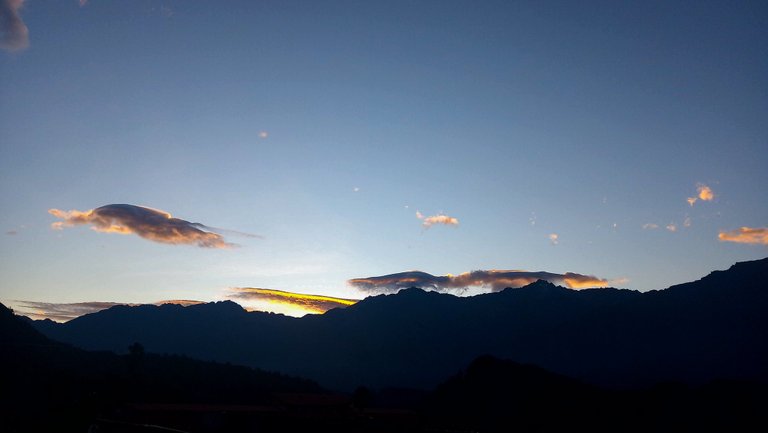 The sunrises are really beautiful, we can see every morning the sun rise and you can witness how beautiful and perfect nature is, it recharges you with positive energy.


Los amaneceres realmente hermosos, podemos ver cada mañana el sol salir y puedes presenciar lo hermosa y perfecta que es la naturaleza te recargas de una energía positiva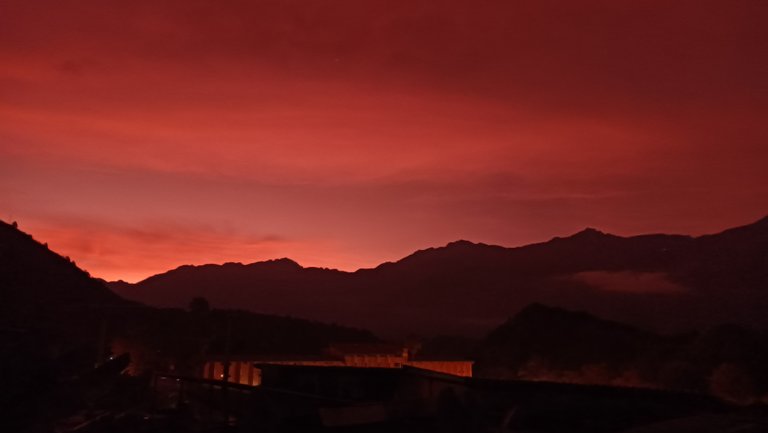 In few opportunities it delights us with its beautiful and peculiar sunset that here in Merida we call it the sun of the deer, but it is a well known phrase in the Venezuelan plains, refers to the sunset and the beautiful colors that can be seen in the sky, this event can be observed for a few minutes in a blink of an eye disappears, of those moments in which if you do not have a camera at hand you can not take it, in the course of looking for your camera or cell phone has already passed.... Here are some images of this beautiful event.


En pocas oportunidades nos deleita con sus hermosos y peculiar ocaso que acá en Mérida le llamamos el sol de los venados, pero es una frase muy conocida en los llanos venezolanos, hace referencia al atardecer y los hermosos colores que se aprecian en el cielo, este evento se puede observar por pocos minutos en un parpadeo de ojo desaparece, de esos momentos en los que si no tienes una cámara a la mano no lo puedes tomar, en el transcurso de buscar tu cámara o celular ya ha pasado.... Acá les dejo unas imágenes de ese hermoso evento.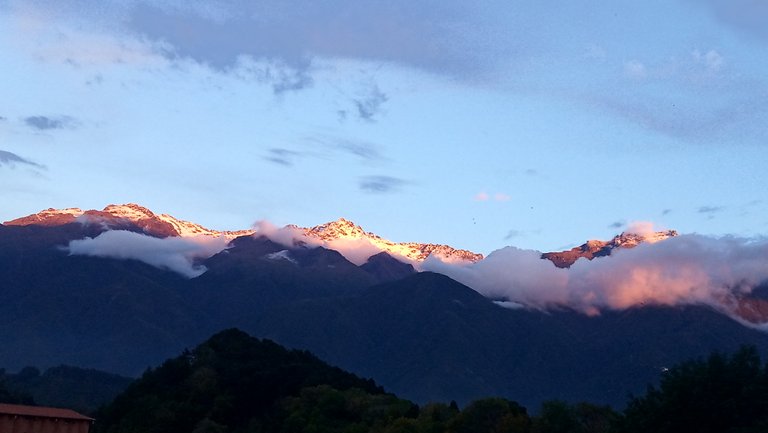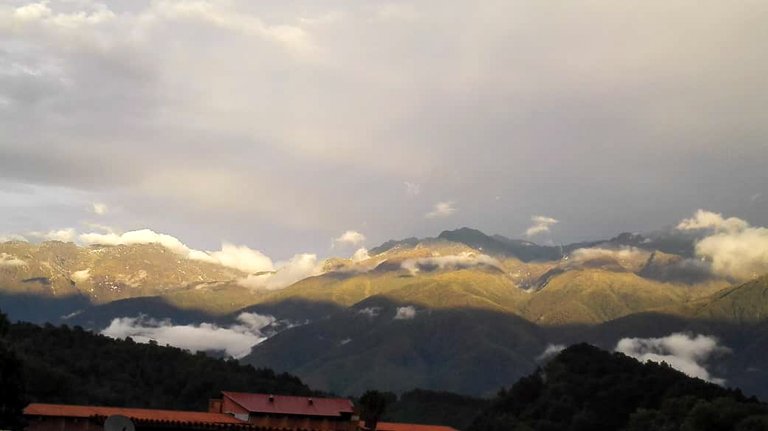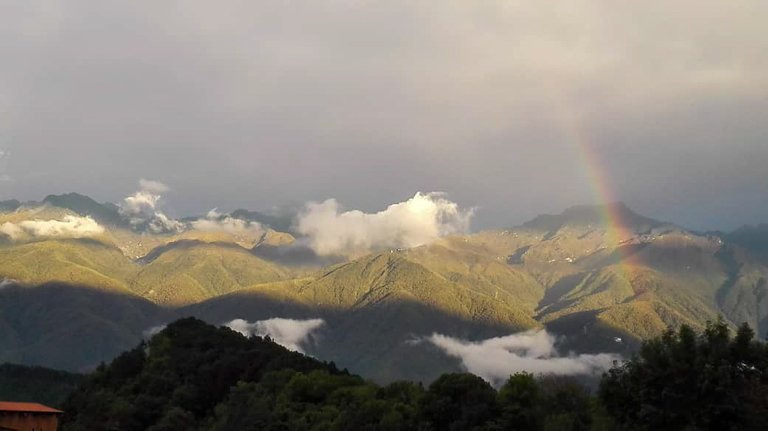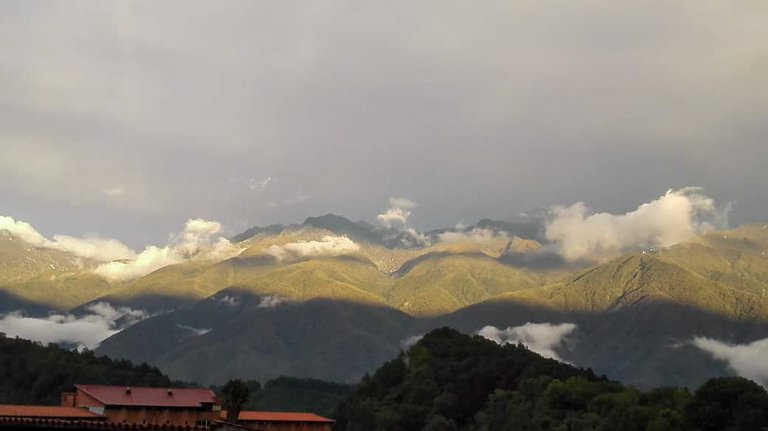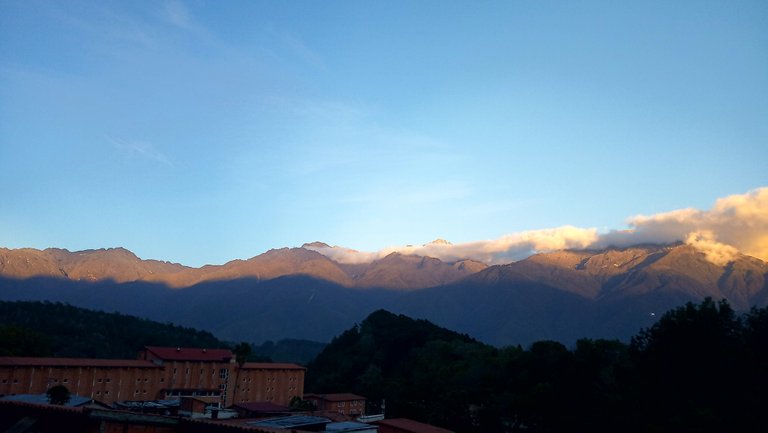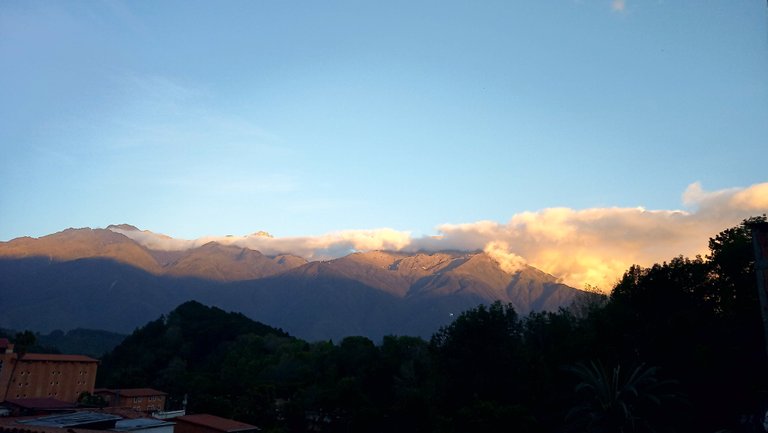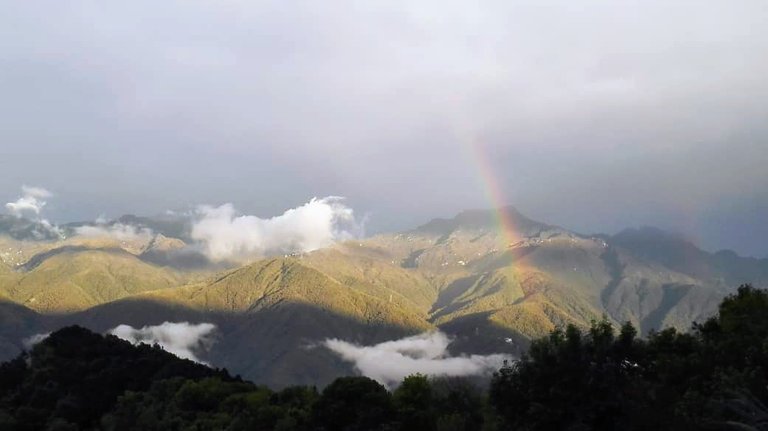 At different times of the year it delights with its colors in summer time it reflects a beautiful blue color, and in the rainy season colors like green and gray predominate.
Grateful with life to be able to appreciate the charm of these mountains and, there are moments that are so beautiful that you just want time to stop, one way to stop that time is with a photograph.


En diferentes épocas del año no deleita con sus colores en época de verano refleja un color azul hermoso, y en la época lluviosas colores como el verde y el gris predominan.
Agradecida con la vida de poder apreciar el encanto de estas montañas y, es que hay momentos que se encuentra tan hermosa que solo deseas que el tiempo se detenga, una forma de detener ese tiempo es con una fotografía.

Photography: @monicamm
Camera: my Xiaomi Redmi cell phone
Location: Mérida Venezuela

---
---