Making Plans or Living Day By Day❓//Hacer Planes o Vivir Día a Día❓ [ENG/ESP]
Friedrich Dürrenmatt once said "The more a man plans his course of action, the easier it will be for chance to find him."
¡Hello my dear #hive community!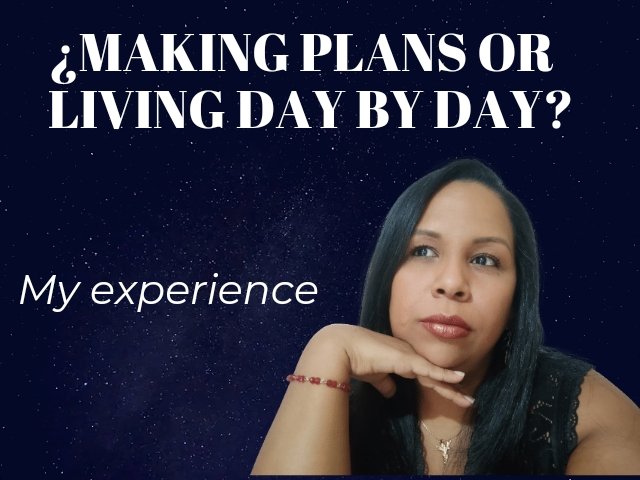 It is very common to hear or think similar phrases to these when we are just teenagers:
At 17 I start college
At 22 I graduate and get a job.
At 30 I get married and at 35 I have my first child ....
¿Have you heard similar life plans?
¿Has it ever happened to you that you spend a lot of time thinking about tomorrow in yesterday or just planning something that doesn't work out?
It has happened to me, a lot of those plans I made when I was just a teenager, until a few years ago my daily routine was more or less like this: I woke up on Monday and Friday arrived planning the whole week and that's how the days went by.
How frustrating it was for me when things did not go as I had thought, not to mention the stress in which I lived, I had not finished picking up the table at dinner when I was thinking about what I was going to do for lunch the next day, when you are a mom, wife, housewife, wife, daughter, sister and as if that were not enough also entrepreneur woman, you spend many hours thinking how to make 24 hours become 30, I did not realize at what point I lost the north.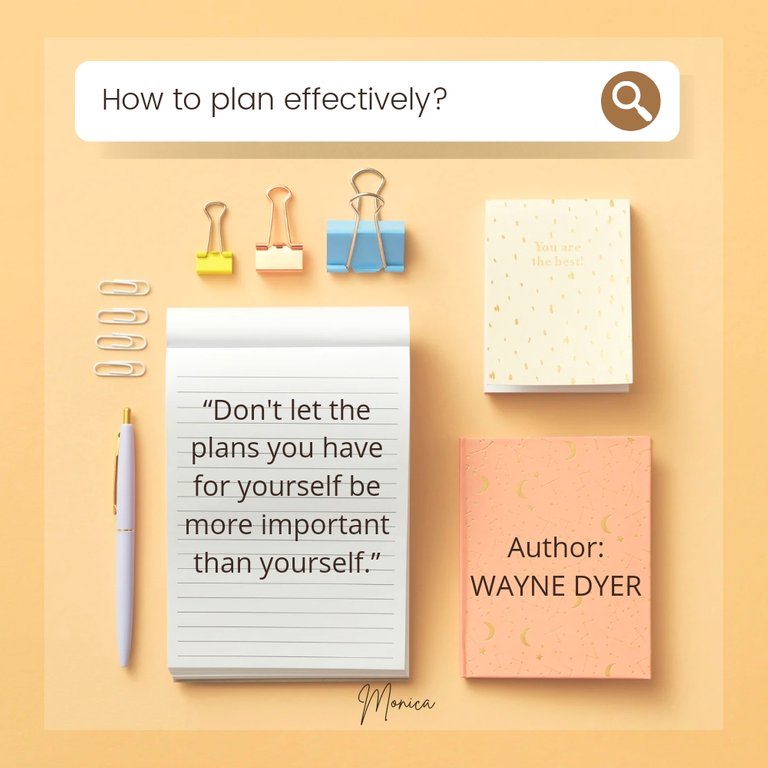 It was January 1, 2020 and I in particular was already making plans for the whole year, diet, school, work, vacations, birthdays and endless plans to get back to the end of year family reunion. without realizing that the only thing that was important was that I was at home with almost all my family I thought that at any other time I could see them again and give them a hug, March came, and in my country also came the quarantine, everything changed in the blink of an eye, life at home took a 360 ° turn. ¡WOW! it was a very strong year not only for me but for the world, time stood still... suddenly I felt an immense desire to have my loved ones by my side and receive a hug from them, at that moment it was almost impossible what I did not do when I had them close I could not do it anymore.
I asked myself
What did I make plans for?
Has making excessive plans worked for me?
Can I control the future?
Doing all that makes me happy?
What do I let myself make plans?
After thinking for a few minutes my answer was No, I realized that I stopped living in the present to live something that had not arrived or was not in what we call the future, I left many moments of anger and frustration when the plans did not work out.
It is clear to me that not having a plan or stop thinking about the future does not mean that I leave aside my hopes, dreams and goals, getting organized is good, what is wrong is to invest 25 hours a day in it, nothing makes sense if I do not enjoy the way to those dreams and goals.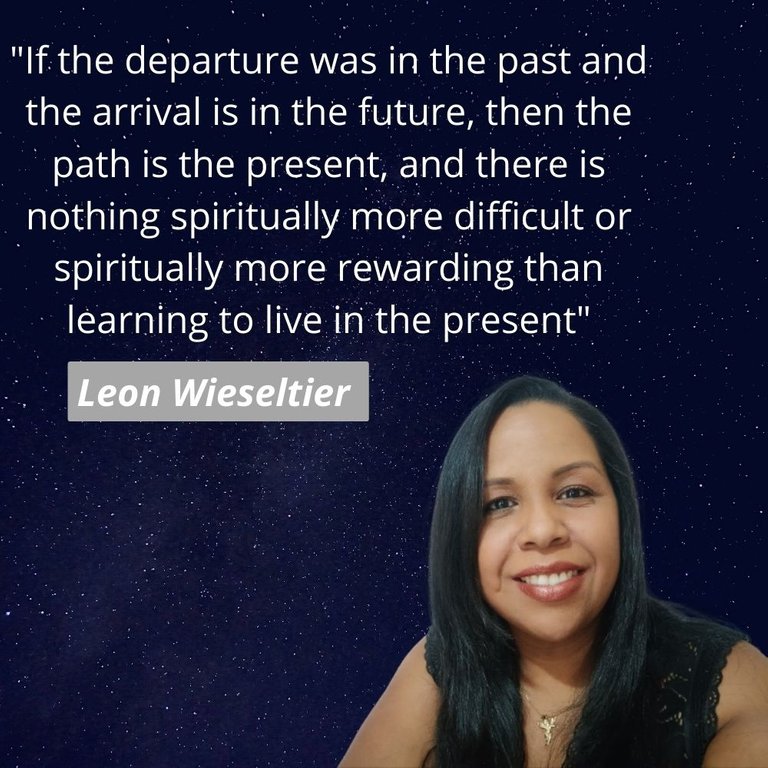 For those people who like everything planned
Live the present and don't worry about tomorrow, share more with your loved ones, you don't know if you will have another opportunity. Things don't always turn out the way we think, an action you do or don't do today can change tomorrow and the future is so variable that it is changing every second.
They say that the best times and the best trips are the ones you don't plan for.
No matter how much you plan, you will never know for sure how life will unfold, the now is the only moment we can
control, by this I am not saying stop planning because nothing will work out, just let life take its course.
Today
Now I dedicate more time to pay attention to those little moments with my daughter, husband, mother, siblings, friends and my two dogs, to enjoy everything I do, to not give me headaches for tomorrow, to laugh a lot more, to not think negatively and accept that things almost always happen for a reason, to remember that I am a human being who breathes and feels and that is why I am thankful for everything wonderful in my life. ....
By doing this my stress level decreased, I sleep better, I don't think so much about what I have to do, the way of looking at life changes and you get solutions to things you thought you didn't have.
¿Are you one of those who plan everything or are you one of those who have decided to enjoy the moment?
John Lennon "life is that thing that happens while we are making other plans".

Español

Friedrich Dürrenmatt dijo una vez
"Cuanto más planifique el hombre su proceder, más fácil le será a la casualidad encontrarle"
¡Hola mi querida comunidad #hive!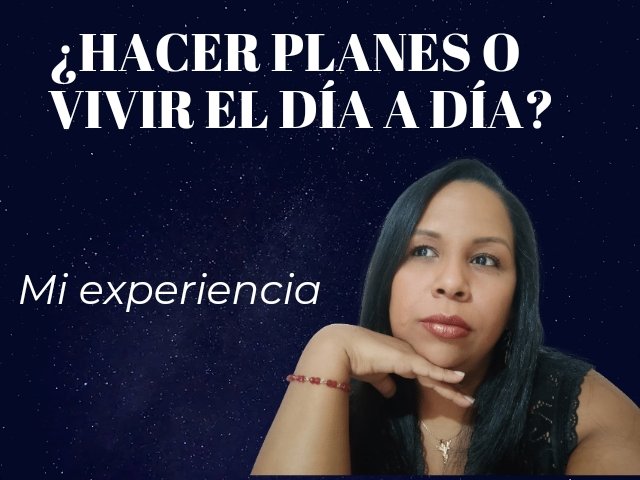 Es muy común oír o pensar frases similares a estas cuando somos solo unos adolescentes:
A los 17 empiezo la universidad
A los 22 me graduó y consigo un trabajo
A los 30 me caso y las 35 tengo mi primer hijo....
¿han oído planes de vida parecidos?
¿Les ha pasado que invierten mucho tiempo pensando en el mañana en el ayer o simplemente planeando algo que no resulta?
A mí me ha pasado, mucho de esos planes los hice cuando era solo una adolescente, hasta hace unos pocos años atrás mi rutina diaria era más o menos así: me levantaba un lunes y llega el viernes planeando toda la semana y así transcurrían los días.
Que frustrante era para mí cuando las cosas no salían como las había pensado, sin hablar el estrés en el que vivía, no había terminado de recoger la mesa en la cena cuando está pensando que iba hacer de almuerzo el día siguiente, cuando se es mamá, esposa, ama de casa, mujer, hija, hermana y como si fuera poco también mujer emprendedora, dedicas muchas horas pensado como hacer para que 24 horas se conviertan en 30, no me di cuenta en que momento perdí el norte.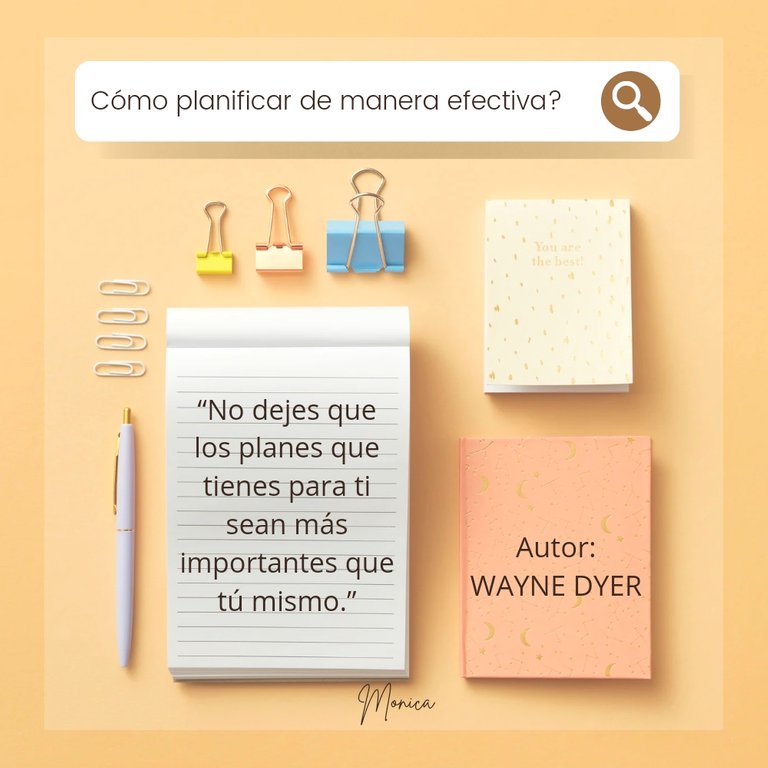 Era 1 de enero de 2020 yo en lo particular ya estaba haciendo planes para todo el año, dieta, escuela, trabajo, vacaciones, cumpleaños y un sin fin de planes hasta llegar nuevamente a la reunión de fin de año en familia. sin darme cuenta que lo único que era importante era que me encontraba en casa con casi toda mi familia creí que en cualquier otro momento les podía ver nuevamente y darles un abrazo, llegó el mes de marzo, y en mi país también llegó la cuarentena, todo cambió en un solo parpadeo de ojos, la vida en casa dio un giro de 360° ¡WOW! fue un año bastante fuerte no solo para mi sino para el mundo, el tiempo se detuvo… de repente me dieron unas ganas inmensas de tener mis seres queridos a mi lado y recibir de ellos un abrazo, en ese instante era casi imposible lo que no hice cuando los tenia cerca ya no lo podía hacer.
Me pregunte
¿Para qué hice planes?
¿Hacer planes excesivos me ha resultado?
¿Puedo controlar el futuro?
¿Haciendo todo eso soy feliz?
¿Qué me dejo hacer planes?
Después de pensar unos minutos mi respuesta fue No, me di cuenta que dejé de vivir el presente por vivir algo que no había llegado o no estaba eso que llamamos futuro, me dejo muchos momentos de rabia y frustración cuando los planes no resultaban.
Tengo claro que No tener una planificación o dejar de pensar en el futuro no significa que deje a un lado mis esperanzas, sueños y metas, el organizarme es bueno lo que está mal es que invierta 25 horas del día en ello, nada tiene sentido si el camino a esos sueños y metas no lo disfruto.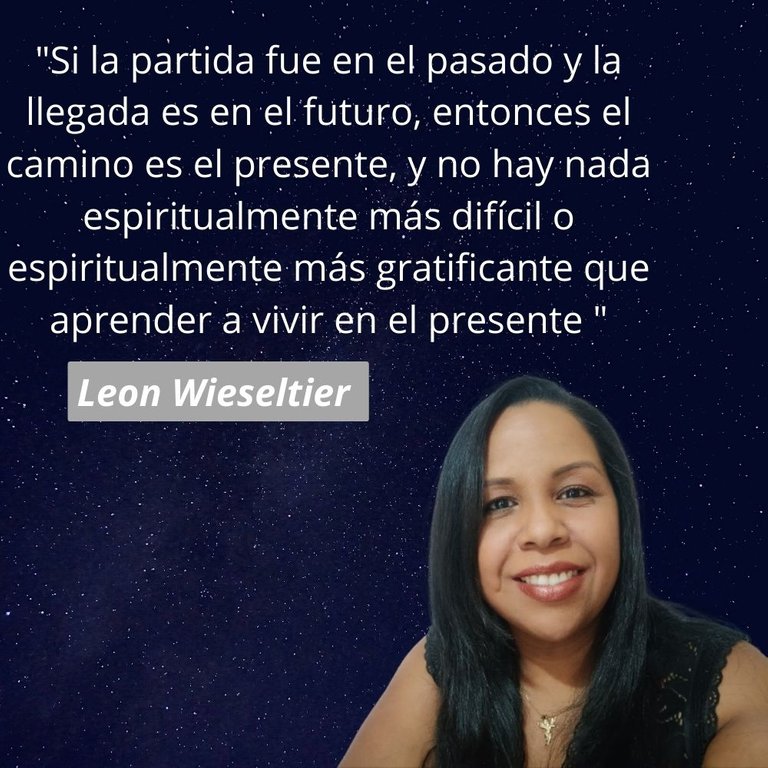 Para aquellas personas que les gusta todo planeado
Vive el presente y no te preocupes por el mañana, comparte más con tus seres queridos no sabes si tendrás otra oportunidad, No siempre las cosas resultan como las pensamos, una acción que hagas o dejes de hacer hoy puede cambiar el mañana y el futuro es tan variable que a cada segundo está cambiando.
Dicen que los mejores momentos y los mejores viajes son los que no se planifican.
No importa cuánto planifique, nunca sabrás con certeza cómo se desarrollará la vida, él ahora es el único momento que podemos controlar, con esto no digo que dejemos de planificar porque nada va a resultar, solo dejemos que la vida siga su curso.
Hoy
Ahora dedico más tiempo en prestarle atención a esos pequeños instantes con mi hija, esposo, madre, hermanos, amigos y mis dos perros, a disfrutar cada cosa que hago, a no darme dolores de cabeza por el mañana, a reír mucho más, a no pensar negativamente y aceptar que las cosas casi siempre pasan por algo, a recordar que soy un ser humano que respira y siente y es por ello que doy gracias por todo lo maravilloso de mi vida....
Al hacer esto mi nivel de estrés disminuyó, duermo mejor, no pienso tanto en lo que debo hacer, la forma de ver la vida cambia y consigues solución a las cosas que pensabas que no la tenían.
¿Eres de los planeas todo o eres del que ha decido disfrutar el momento?
John Lennon "la vida es eso que pasa mientras estamos haciendo otros planes"

Photo editing in Canvas//Edición de fotos en Canvas
Separators of my authorship on canvas
Separadores de mi autoría en canvas




---
---