Harvest is gradually approaching.
Hello Hive
I have been following our rice closely for a harvest opportunity and guess what, just two weeks more and we will have some grains at home.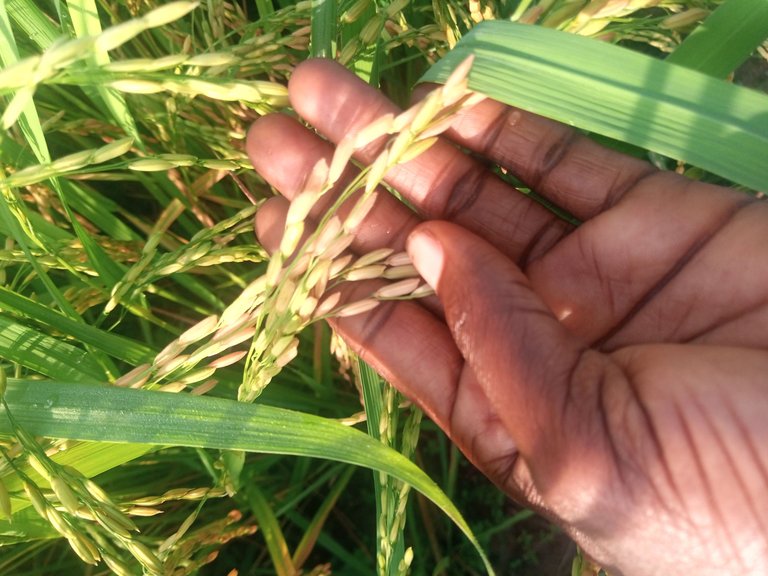 ---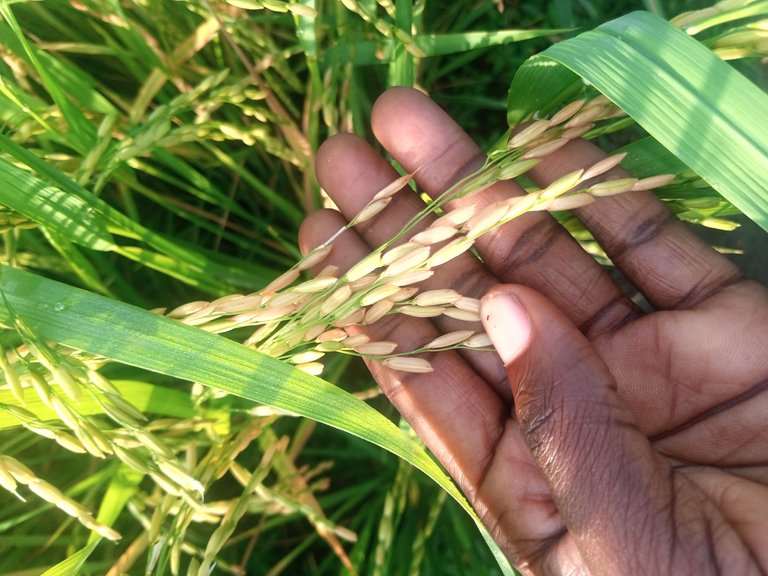 You can see from the pictures here that the grains are now fully matured and the only thing left now is for it to ripen red and begin the drying stage.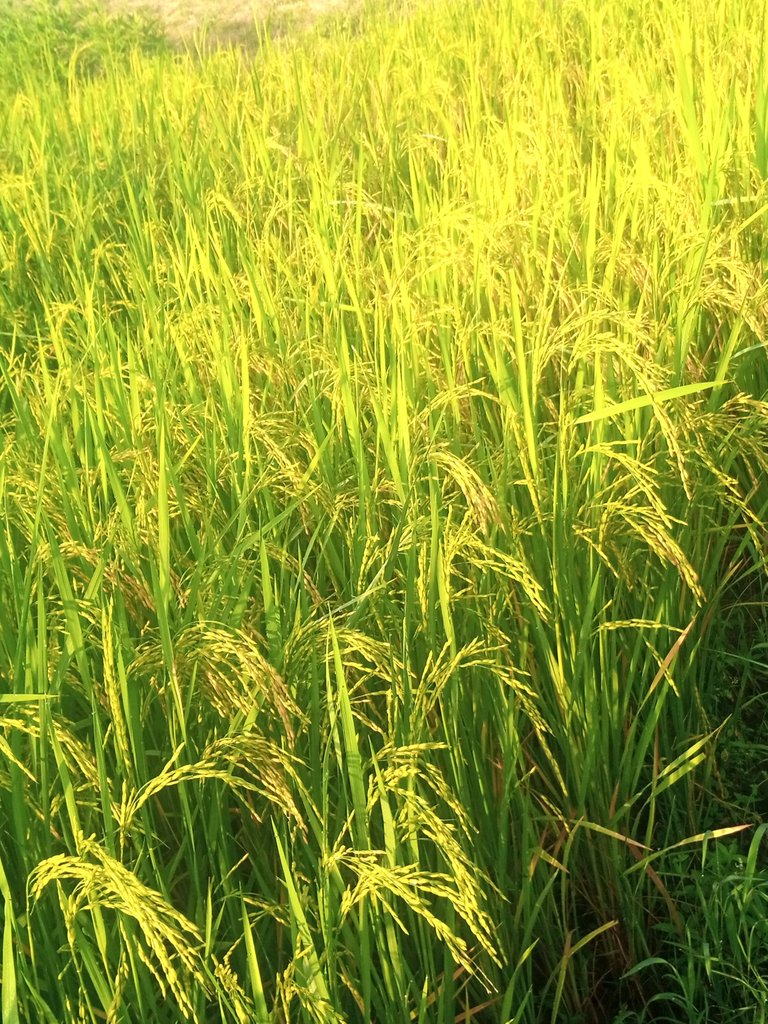 ---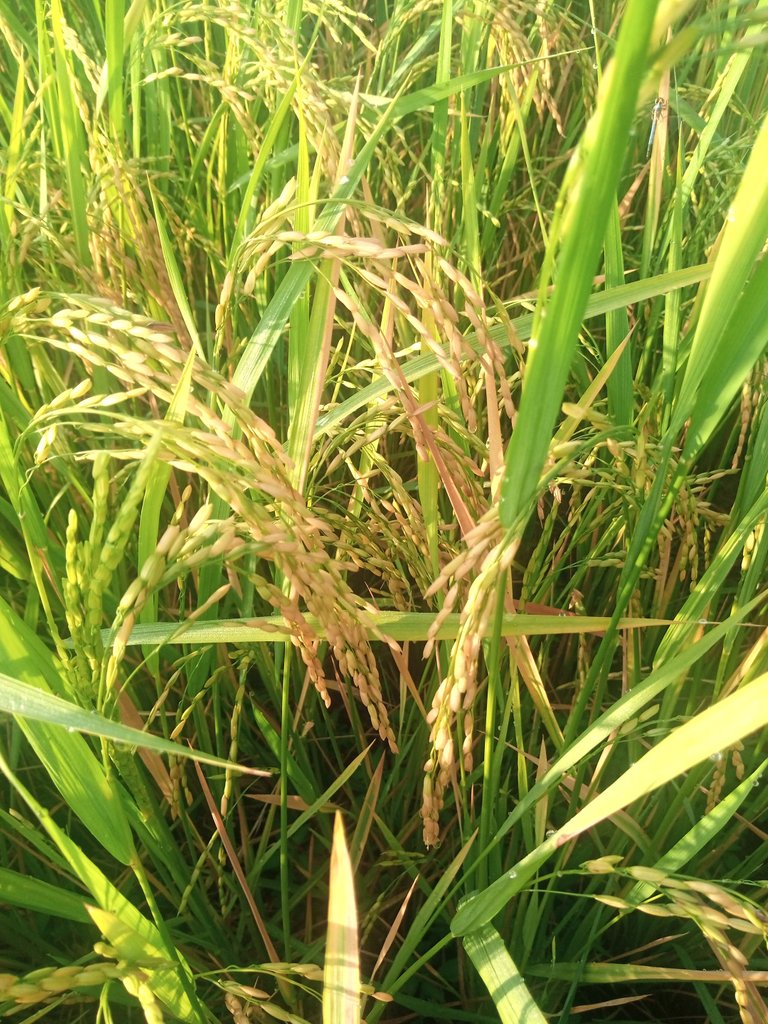 This should take less than 3weeks in all before the harvest.
The only challenges faced at this stages comes from Birds and rodent damages.
Birds comes to feed on the succulent rice hulls while they are still fresh and most times we have to stay in the farm to keep away birds.
Rats and rodent do not feed on rice at this stage, but will be seen cutting off the whole plant and using it to build houses inside the rice field where they can lay their young.
Rats damages rice when it is well developed and fully dried, they cut down the plant and feed the on grains.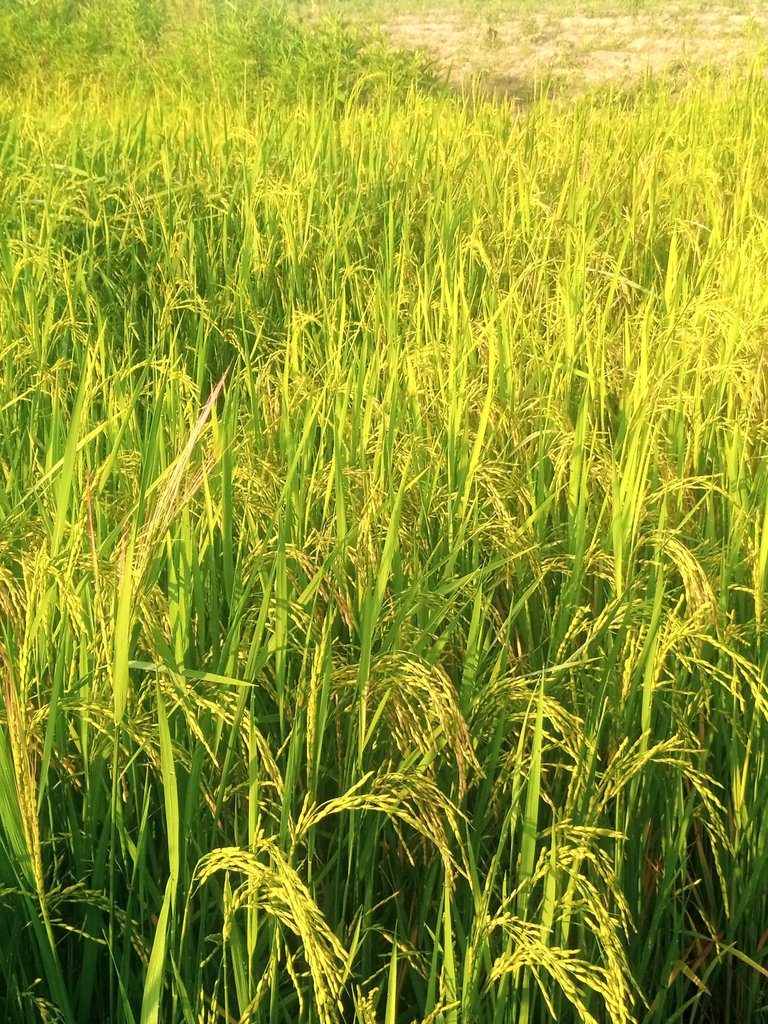 ---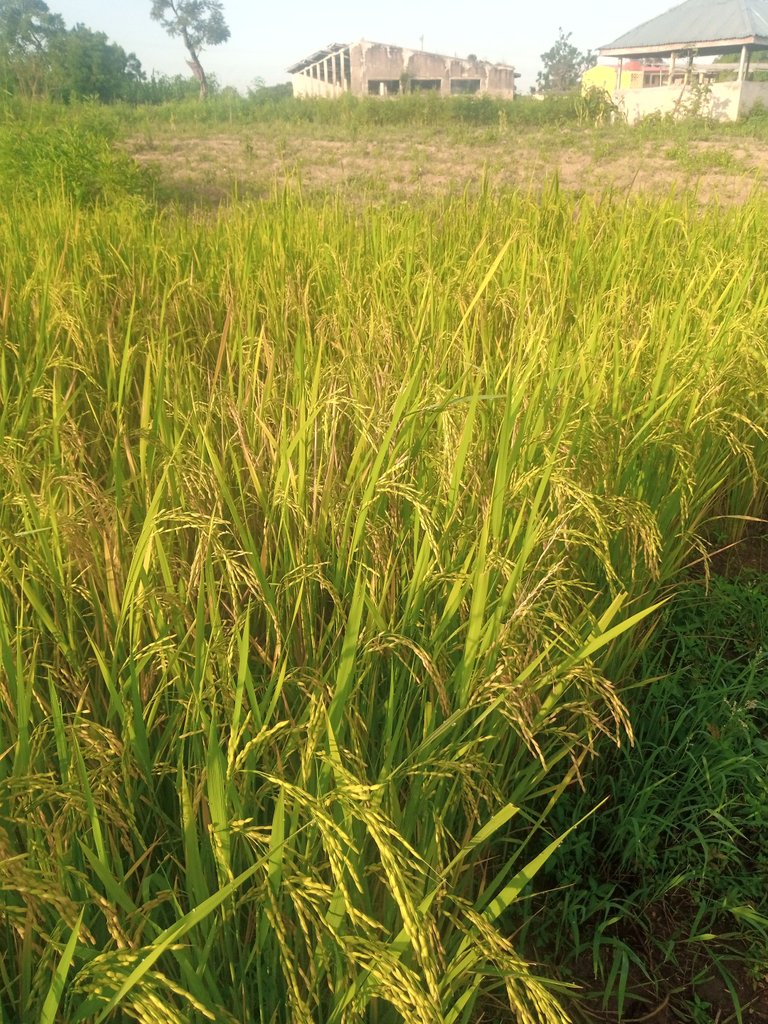 ---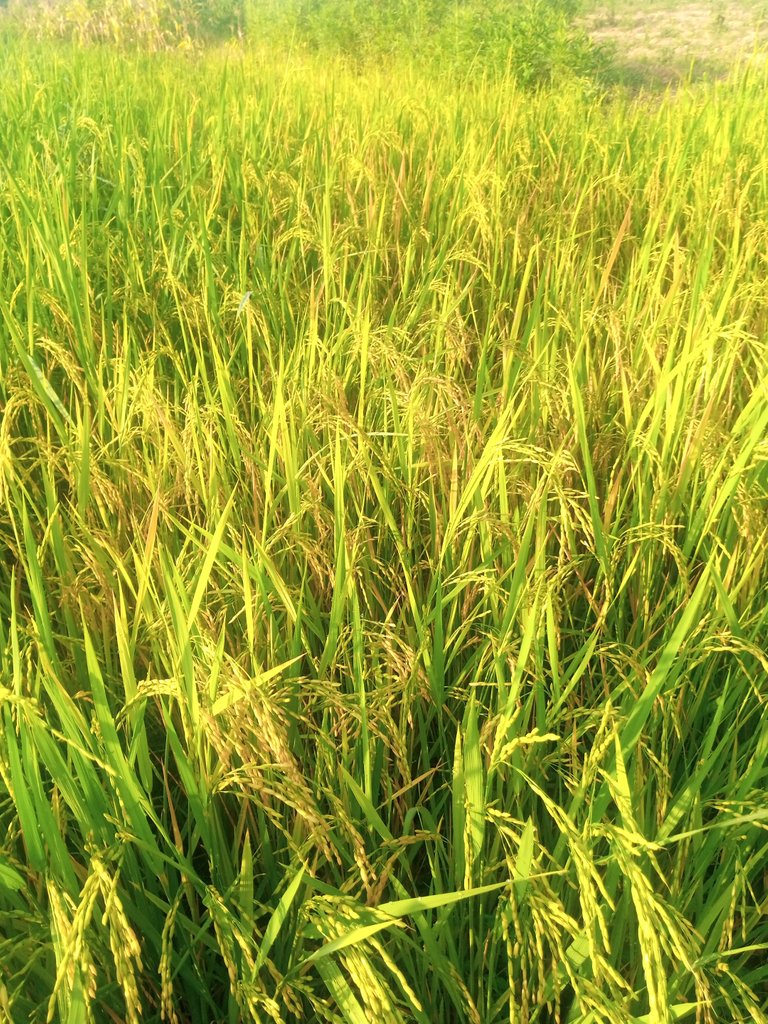 ---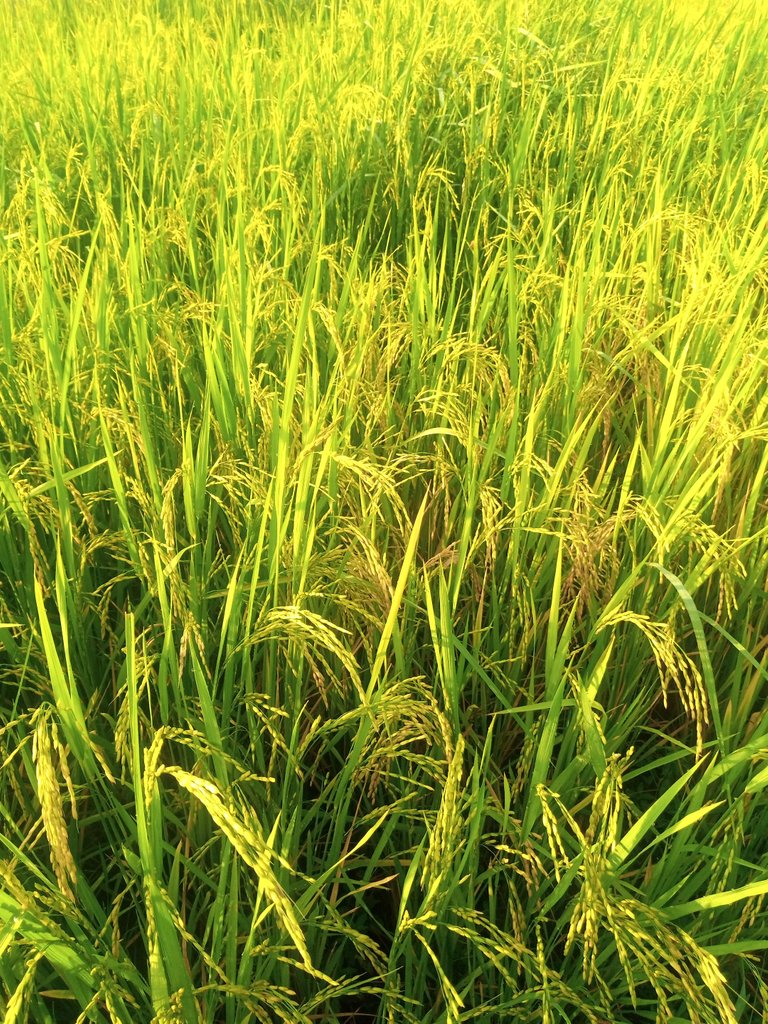 ---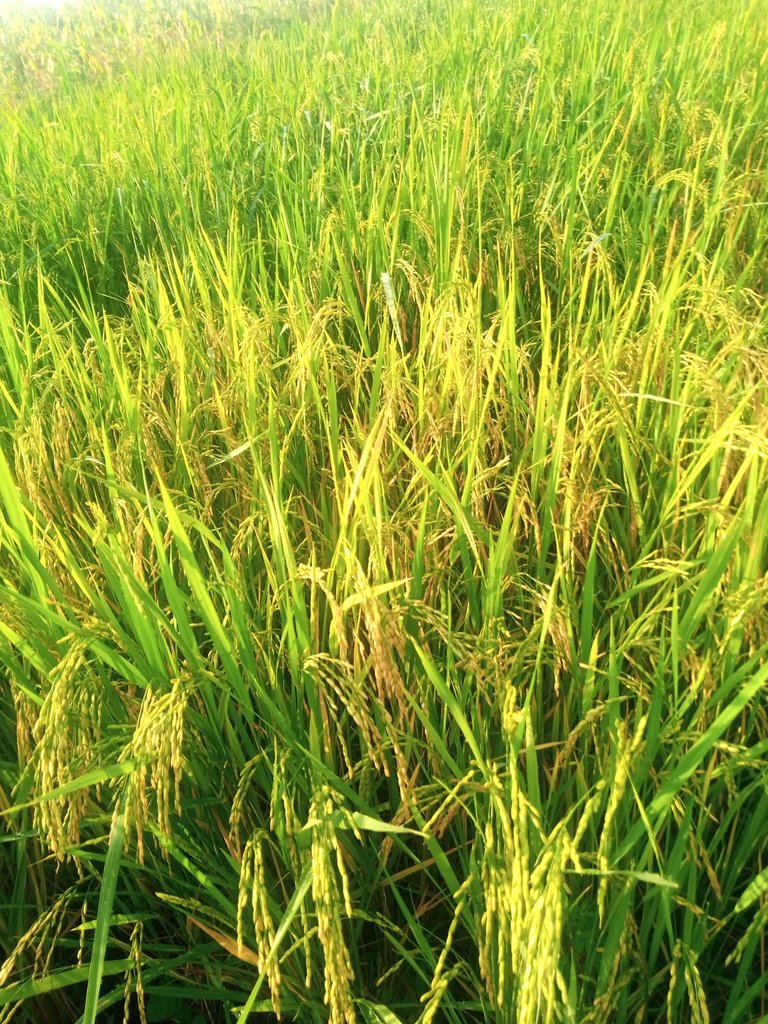 This is a cross section of the rice farm.
I do hope that two major harvest do not clash this year, the groundnut farm is also a good development stage and is almost due for harvest
We shall be visiting the farms again this weekend to see which one will take the first priority with harvest.
---
---