Rebels Are Not Online

Beware:
This text is a unique ViewPoint
and may includes Sarcasm.
No rules without exceptions!
---
Rebels, the ones that make a real change. These are the folks i was searching for, homesteaders and realists. But i found that there are no real "rebels" online, that was quite a bummer to me to not find these folks here... someone interested in going forward and making an impression in life, is in his garden and building on his homestead or doing the same for someone near and not wasting half a day in the internet to get pennies... which is perfectly understandable.
The folks here on natural whatever, homestead this and eco that look to me like there are just working for their change, which is not helping on any of the long awaited change in building a new place for humans, working freely together. They're just the normal change of society in time... It's like complaining about government and all the conspiracies and then joining in on the insulting and racism on the wagon from steem to hive. Ha! To me democracy failed and anarchy is no answer. There is only liberty ahead to free humans.
So this said, why am I here then? Because I'm learning to put my thoughts on paper and then online to build a ledger for some who may are interested to find themselves. My conscious just can't walk away and say "fuck the idiots". To me we are in this life together... One is All! So I'll continue to give the best to what life is putting up everyday and then may find the words to put that in my ledger, so it's ready to "serve" that one human who will join the rEvolution afterwards. Somewhere in time. And the day my body dies I know that I've given the best with no regrets.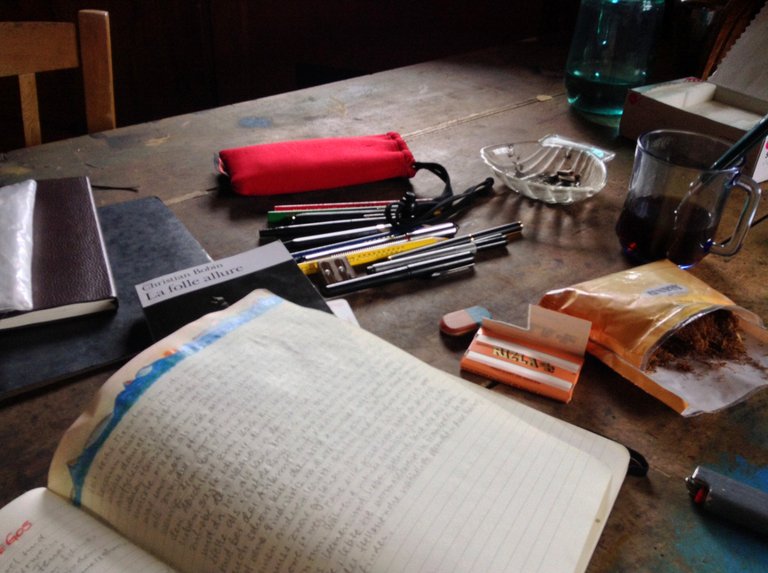 ---
Peace Love and Grooviness
Dan "The Dude" Mondoshawan
---
Respect Your Nature!
Be Impeccable With Your Own Word!
Handle Everything From A Neutral Point!
Be Sincere / Honest!
Find Truth By Asking Kindly!
Always Give Your Best To One And All!
---
|| All content is my own intellectual "property" otherwise you'll see a source indicated...||
---
♫ ☕ ❤️ 😊 😃 😂 😎 😁 😉 ❤️ ☕ ♫
---
---