Smite Game Update - New Playable God!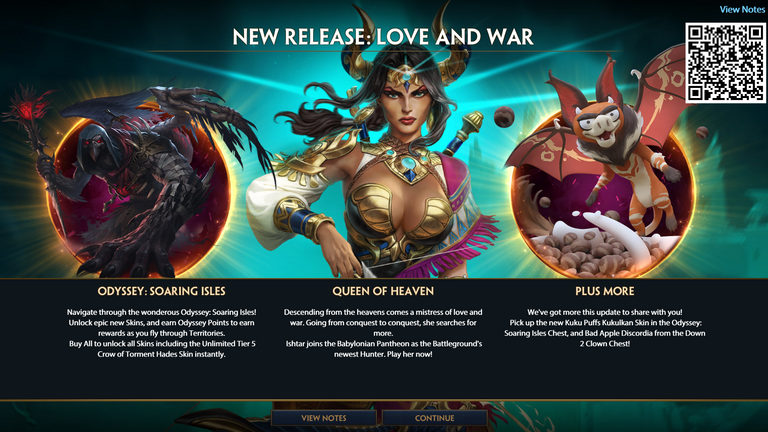 ❝ Harness the light of the heavens and conquer all in your path with a storm of arrows. ❞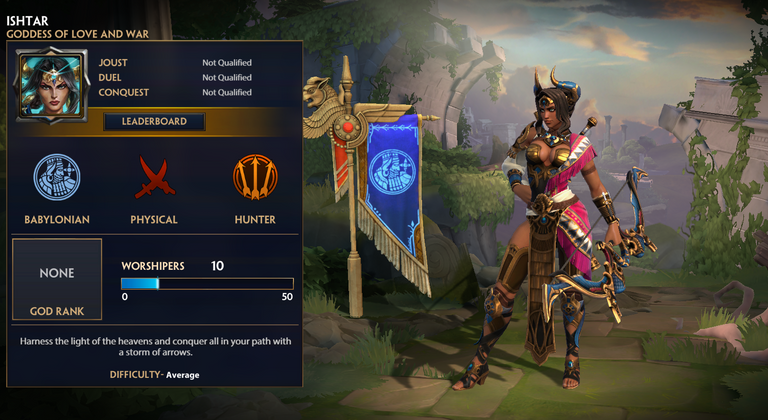 Smite just released a new update today and new playable god has been released with it as well. The new god is named Ishtar. She is known as the Goddess of Love and War. Her mythology is from Babylonian. Because she is a hunter, her type is physical and ranged. Her pros are Medium Area Damage and High Attack Speed. The difficulty of playing her is average. Her personality is known as brave and cunning, as well as caring and spiteful.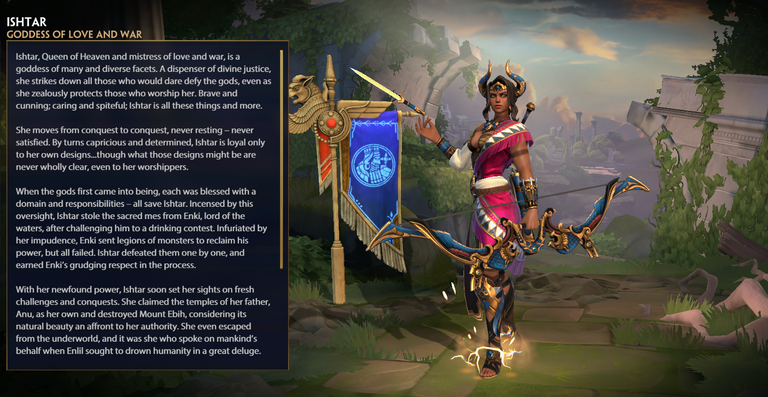 You can read some of her lore from here. I haven't played with her much, however I have tried a few games. I'm liking her playstyle so far. But I'm still getting used to her. I have been waiting for a new hunter type god for ages. (Hunter is one of my favourite types to play) I can say that I'm definitely satisfied with Ishtar. Her playstyle is fun, she is pretty strong and has an amazing design as well. Here are some stunning photos of her from the trailer: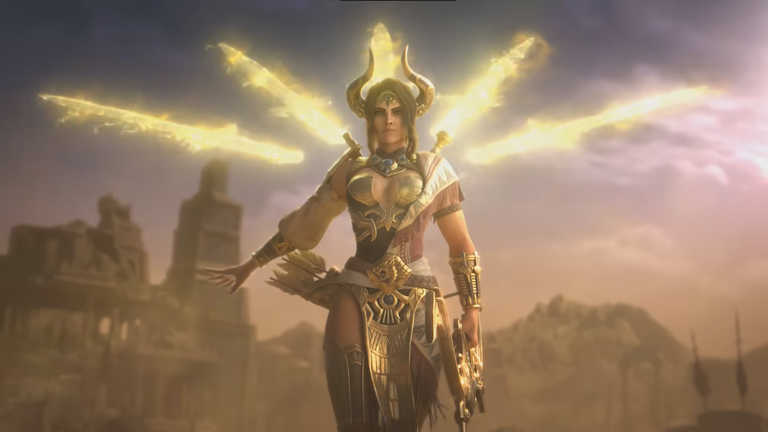 "Now, Ishtar has once again descended from the heavens — in search of what, none know. But woe betide any who seek to stand between the Queen of Heaven and that which she desires..."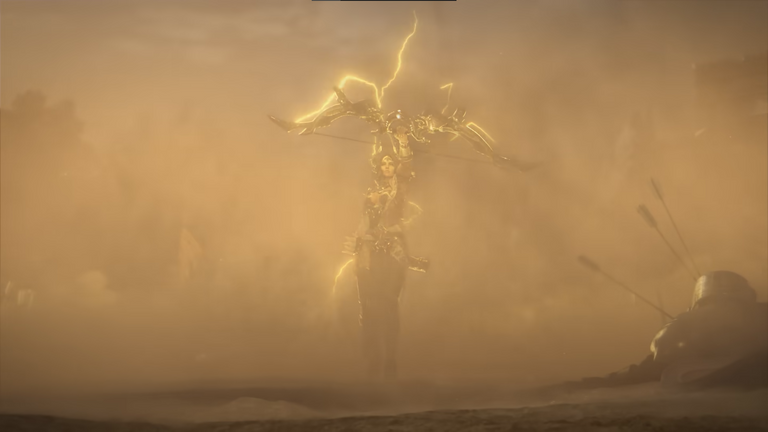 An actual icon 🤩 She is so pretty! Smite really out did themselves with her design. The gold looks so stunning on her.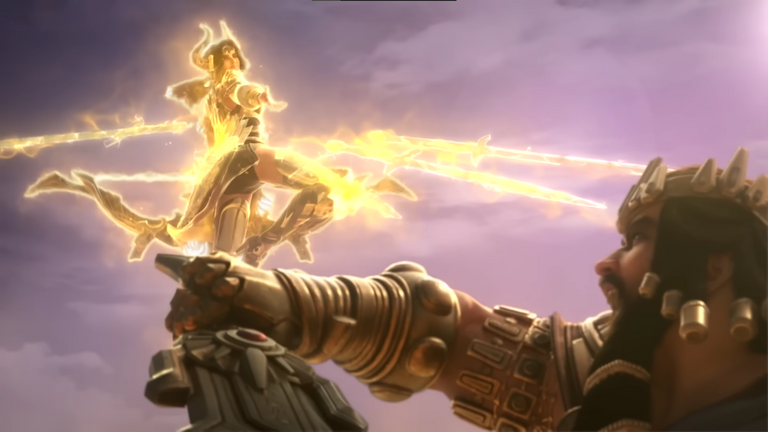 As you can see, she's super majestic. I love the desert vibe and colours from the trailer. I recommend checking the vid out as well! The video is at the bottom of this post. The other guy in this image is Giglamesh, another playable god in smite. They're involved in each other's stories quite a bit.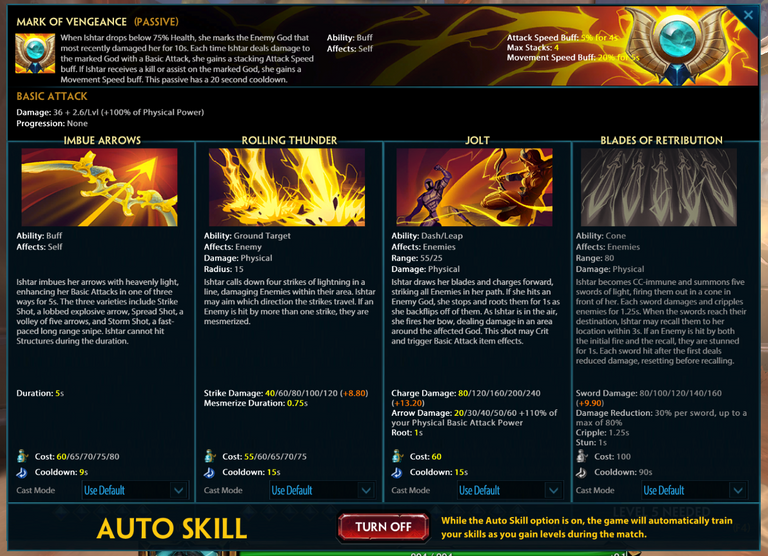 These are all of her abilities. I like how she has a dash ability, because it can be used to escape from a battle or to run up to someone and finish them off. Her ult is also very satisfying to use.
These images are showcases of what her abilities actually look like in action:
| | This is her first ability, which has another 3 options after clicking it |
| --- | --- |
One of which is an explosive arrow, the other is spread shot, useful for hitting minions. The last is a snipe shot which allows you to hit enemies long range.
Next Ability:
This is her second ability, it looks super cool, a big blaze of fire just comes from the sky. Super straight forward to use, it just does damage to enemies. You can even "mesmerize" enemies if they are hit with more than one strike. This is useful for crowd control, similar to a stun.
| | This is her third ability, the dash |
| --- | --- |
If you use the dash to hit an enemy, she will stop and root them, then backflip off them. It looks super cool in action. When she's in the air, she fires her bow, dealing damage in an area around the affected God.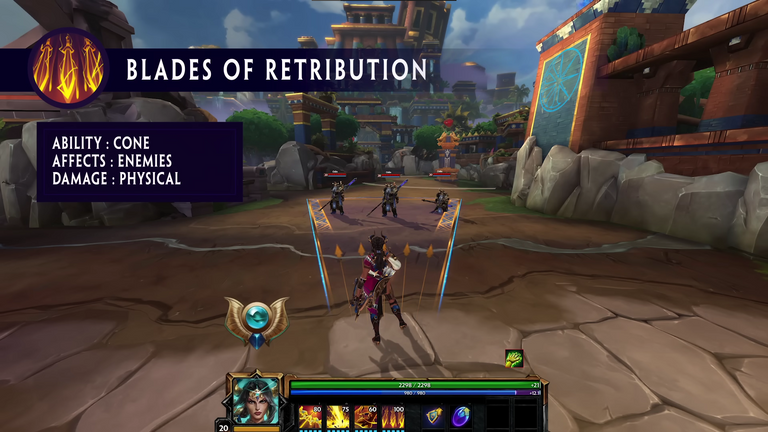 This is her ultimate. When used, 5 blades are thrown, each sword damages and cripples enemies. When clicked again within the time frame they fly back to you. This has a chance to stun the enemies if they get hit twice with the ability. Stuns are always useful in battle. I'm glad they added something like this in her kit.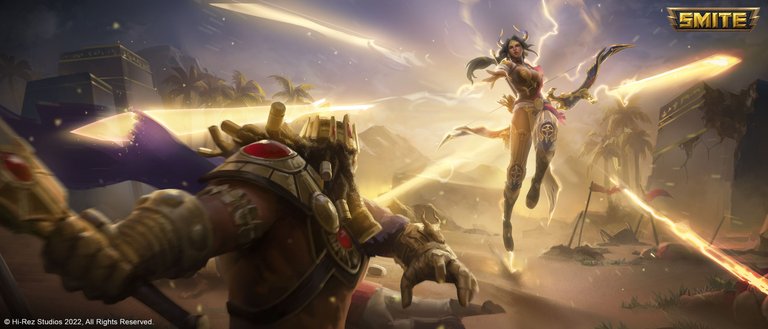 "Ishtar, Queen of Heaven and mistress of love and war, is a goddess of many and diverse facets. A dispenser of divine justice, she strikes down all those who would dare defy the gods, even as she zealously protects those who worship her."
Some images taken from these official smite videos
Hope you enjoyed reading about Ishtar, have a good day everyone! 😊 ✨
🌸 🌸 ~ Thanks for viewing!! ~ 🌸 🌸
---
---