Mochi Update 🐈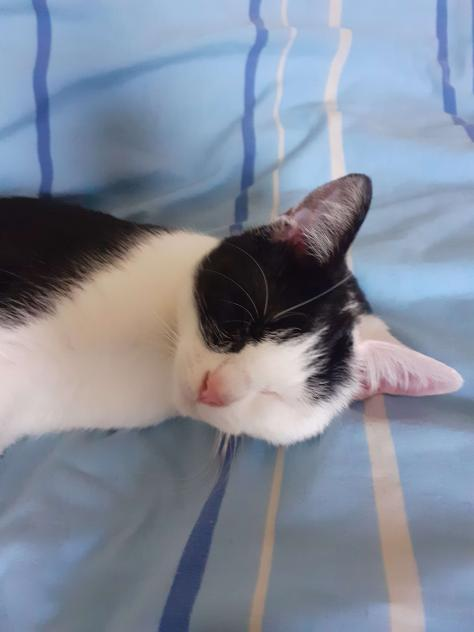 Hey everyone, I hope you're all well. Here is a photo of sleepy Mochi. It's always so hard not to take a photo of her when she's asleep because she's too cute 🥺
Today when Mochi was playing outside, she hastily ran inside and looked a bit scared. I was wondering why this was, so I had a look outside and there was this big grey cat by my backyard gate who was hissing at her. I think Mochi was getting bullied by them. 😔 She's never come home hurt with a scratch or anything, so at least there's that. I think Mochi feels intimidated sometimes because she's just a small cat. I rather have her run away then get into a fight so she doesn't get hurt. Luckily that's a plus with being so small, she's really fast.
I shooed the big grey cat away. Hopefully it's not too big of an issue because the cat is rarely there. This is one of the scary things to worry about when you let your cat outside, it can be a vicious world out there 😅
Anyways I hope everyone has a good day! I will be keeping a closer eye on Mochi when she's outside.
♡ ♡ ~ Thanks for viewing !! ~ ♡ ♡
---
---