ZapFic50Monday; Version
Hi ZapFicers,
Clara's parents are carefree about their Children's studies, they refused to buy them necessary textbooks. When Clara and her brother resumes school, their neighbors gave them the textbooks they have at home. Only for them to discovered that those textbooks were old versions which doesn't tally with their school work.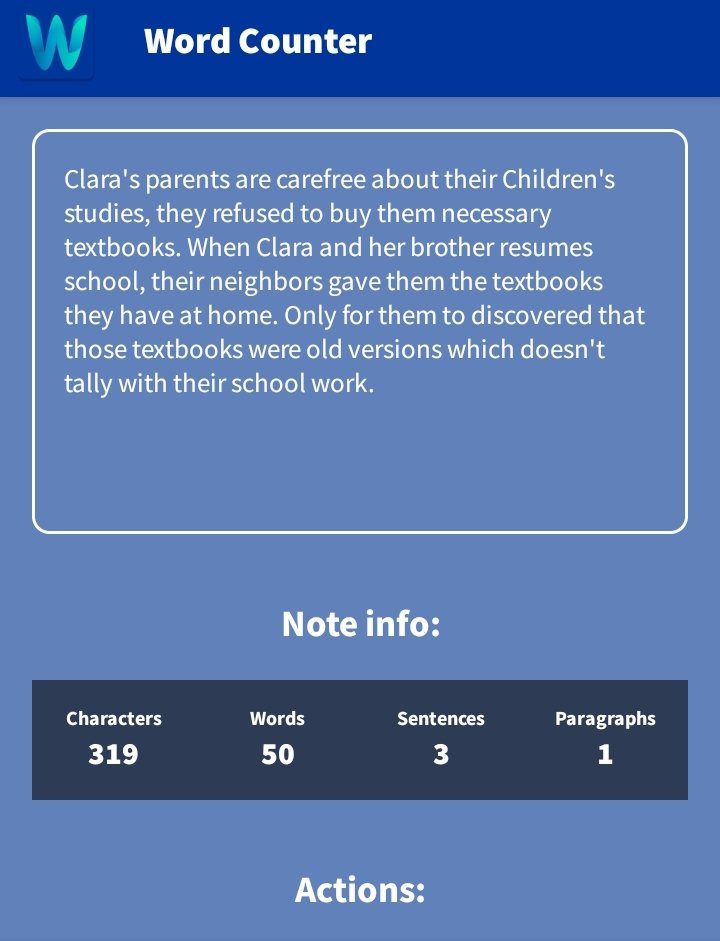 Here is my entry to Zapfic50monday of short story in precisely 50 words.
Thanks for visiting!
---
---