GOLD II LEAGUE UNLOCKED | THE WATER QUEST REWARDS
Hello Splinterland warriors!
How are you all guys hope you will be blessed and fine here is another post about the Splinterlands game in which i will be sharing the quest rewards of today and will share the new Tire advancement after a week.
CHAOS LEGION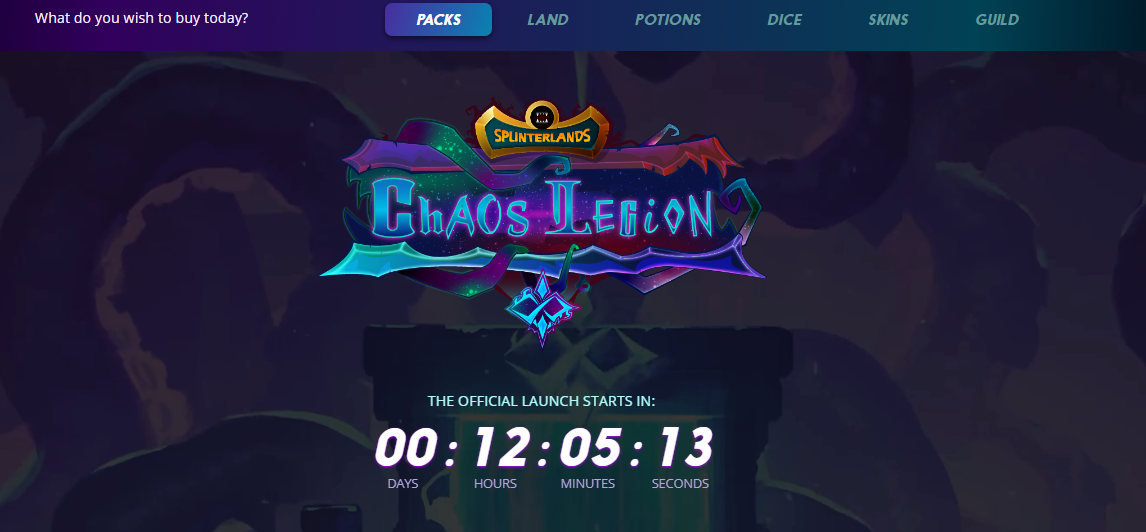 The second phase of chaos legion is almost near and the official launch starts in 12 hours so for those who bought the pack are curiously waiting for the Official launch an for the Doctor Blight Promo Legendary Card some of them will put it on the market for sale that would be a great opportunity to grab atleast a single BCX of legendary Promo Card of Doctor Blight which has the coolest ability of neutral Card that you can use all the time in all splinters so the wait is over for the people who bought the packs in Pre-sale and i will try to invest some of the Money in the public sale to buy some packs for testing and then i will buy in a bunch while investing round about 3k to $4k in the start to get the legendary airdrop of Chaos edition summoners.

GOLD II LEAGUE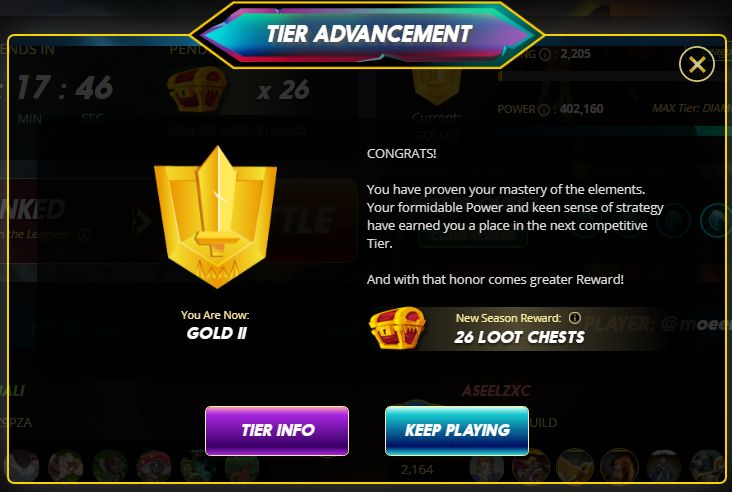 It was a difficult journey to reach here because i faced lots of difficulties during this journey of crossing the bridge from 1900 to 2200 rating i reached 2150+ rating so many times but then back down to 1900 because of the Mighty giants players with upgraded accounts but today finally i reached here to unlock this achievement and will get a reward of 26 loot chest at the end of this season this time the players will get more stronger when chaos legion edition comes to the field along with their strong abilities of Chaos edition cards.

QUEST REWARDS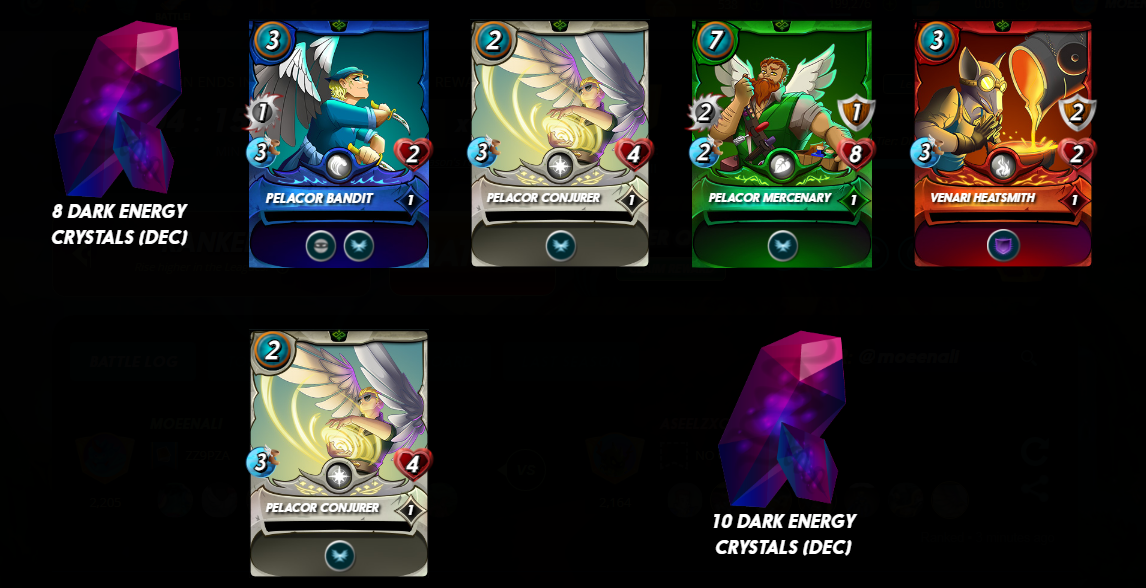 Here is the quest rewards of today which i claimed with the water splinter quest and in the new advanced league of gold 2 where i got two extra loot chest by claiming the quest rewards in this league. The cards are not so good but still no regret one day it will be worth something like the other beta and alpha edition rare and common cards which are a bit expensive.

Well, the hive is rocking at $1.73 which is in a good position recently i sold 1000 hive at 2 USD price now i have $2k that i will invest in the Chaos edition may be later but will buy packs for the legendary airdrop summoners so will grab the chance this time because during untamed edition i bought 600 packs but i was late and missed some of the legendary Summoners like Zaku, chensus and the mimosa while got the last three summoners LAMA, kitty and the water.

All images are from the Splinterlands website

If you are new to this game then signup here to play the game click here for signup
---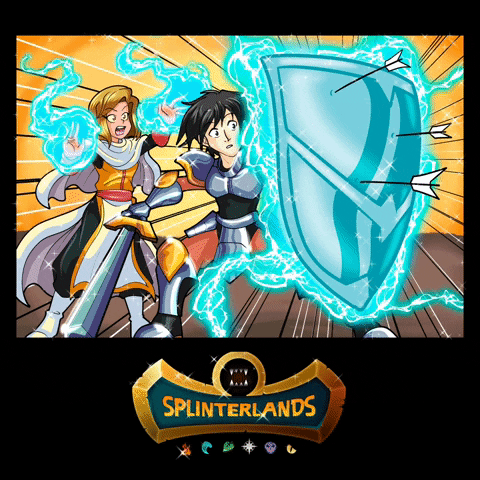 ---
Thanks For visiting my Blog
Best Regards @moeenali
---
---