BONESMITH A LIFE LEECH MONSTER WITH POISON
Hello Splinterland warriors!
How are you all guys hope you will be blessed and fine here is another post about the Splinterlands game in which i will be sharing the quest rewards of today only along with a rare card from today quest which belongs to the death family.
VENARI BONESMITH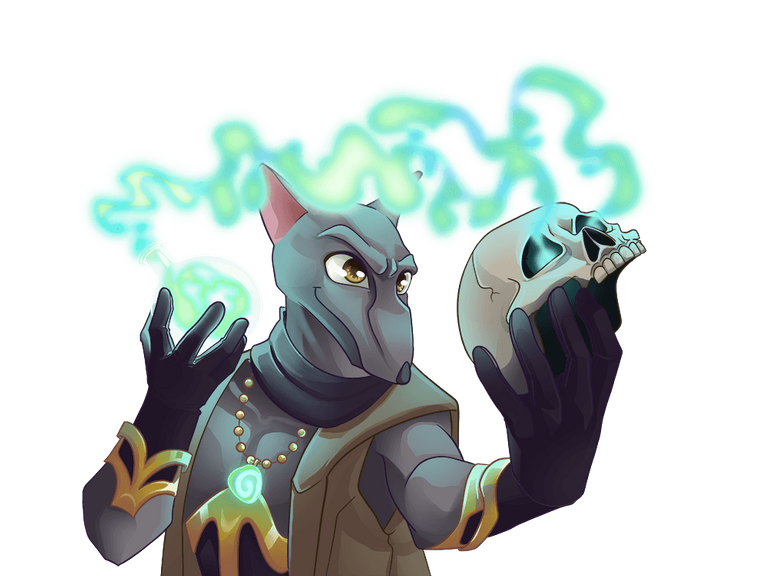 Banished from below 4 of 5 - Over the past several decades, there has been a bitter feud between the venari people and the Dream Warden, who rules the Underworld realm. The Dream Warden collects the bodies and souls of dream criminals from all over the worldRead more
This is a rare death card that i have but only few BCX and waiting to get some more from the quest or season rewards to make this atleast level 4 to prepare the poison for enemy monsters While targeting the first enemy monster to leech one life from that enemy monster and also will give a poison to that monster to kill it quickly.

ABILITIES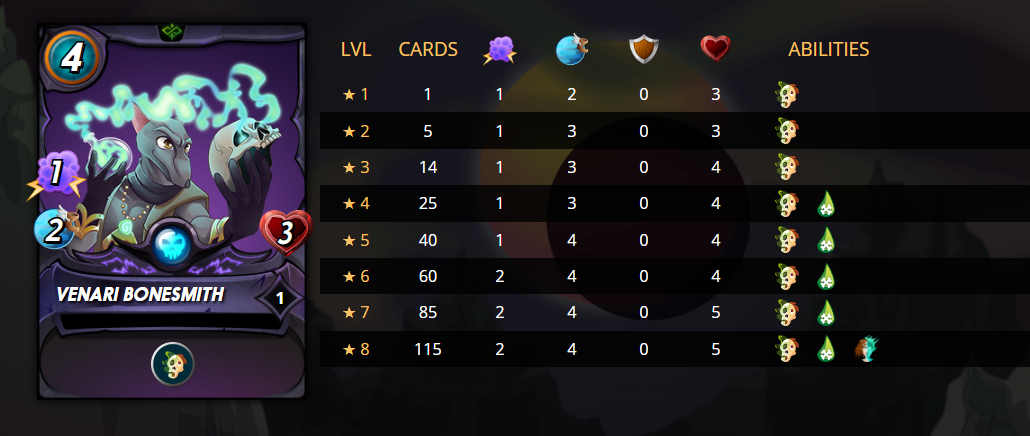 The abilities in this monster is not that much but the two abilities are perfect for your battlefield to kill the monsters of your enemy team quickly by applying the poison and also increase its only life when attacking on the enemy monsters. Soon i will upgrade this card to level 4 to unlock its poison ability and will use this card in the mimosa nightshade legendary summoner.

QUEST REWARDS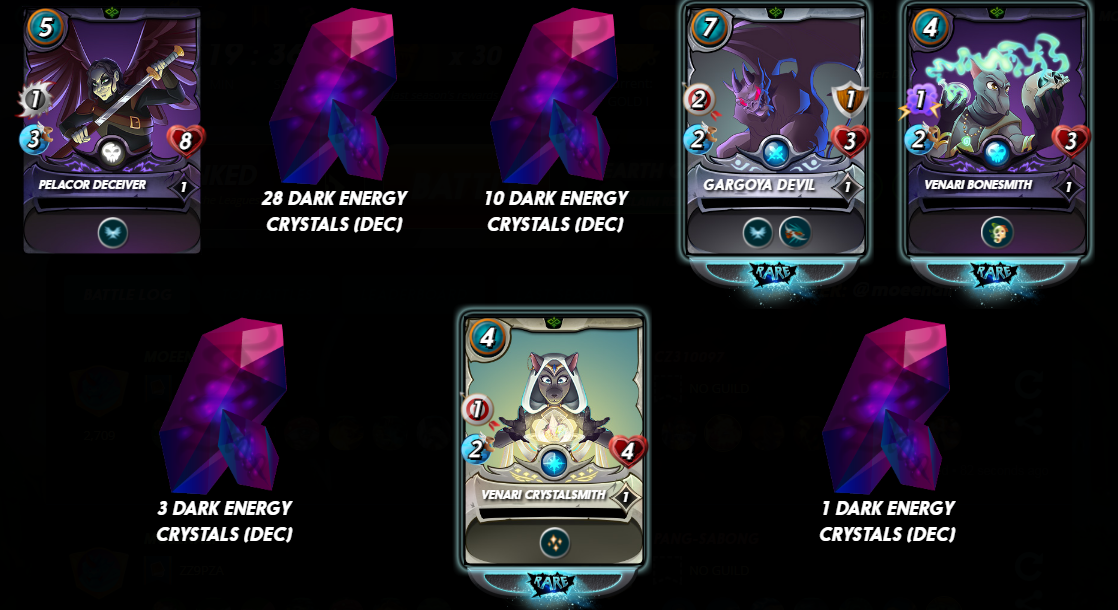 Here is the quest rewards of today that i claimed again in the gold 1 league was trying to reach the diamond league but not possible this time hope to reach there tomorrow look at the rewards of today in which i got 3 rare card which is worth something and a single common card with few dec tokens.

All images are from the Splinterlands website

If you are new to this game then signup here to play the game click here for signup
---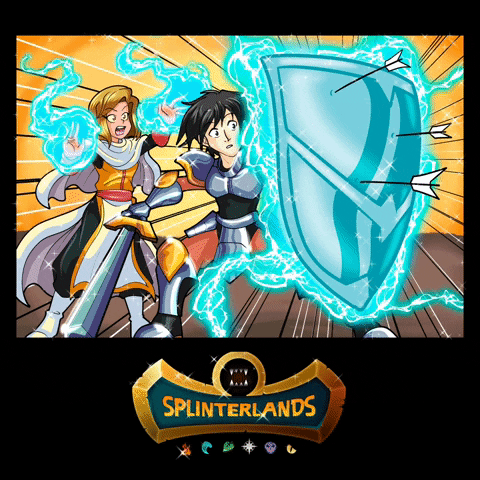 ---
Thanks For visiting my Blog
Best Regards @moeenali
---
---