15k SPS STAKED | SPS STAKING AND QUEST REWARDS
Hello Splinterland warriors!
How are you all guys hope you will be blessed and fine here is another post about the Splinterlands game in which i will be sharing the quest rewards of today and will share about the SPS rewards.
SPS MANAGEMENT

Finally, my SPS (Splinter shards) tokens staked reached to 15k that i am staking on daily basis that i am getting based on my game assets and investment we can say that ROI in the form of Airdrop by holding the game assets. Recently i converted nearly 500 HBD to hive (1200 hive) on that hive i bought 50k dec and with remaining hive i bought 1000 SPS at 0.6 hive but i did not sold at 1:1 SPS/hive on hive-engine that was my bigger mistake i thought that same like the LEO it will cross the 3 hive mark per single SPS but i was wrong and now the Price of SPS is down which is currently trading at 0.19 hive per sps it means that you can buy 100 SPS with 10-15 hive so it was big loss for me even i did not sold it for the same price where i bought it even the dec tokens gave me a loss but i will hold it to get more and more SPS.

GOLD III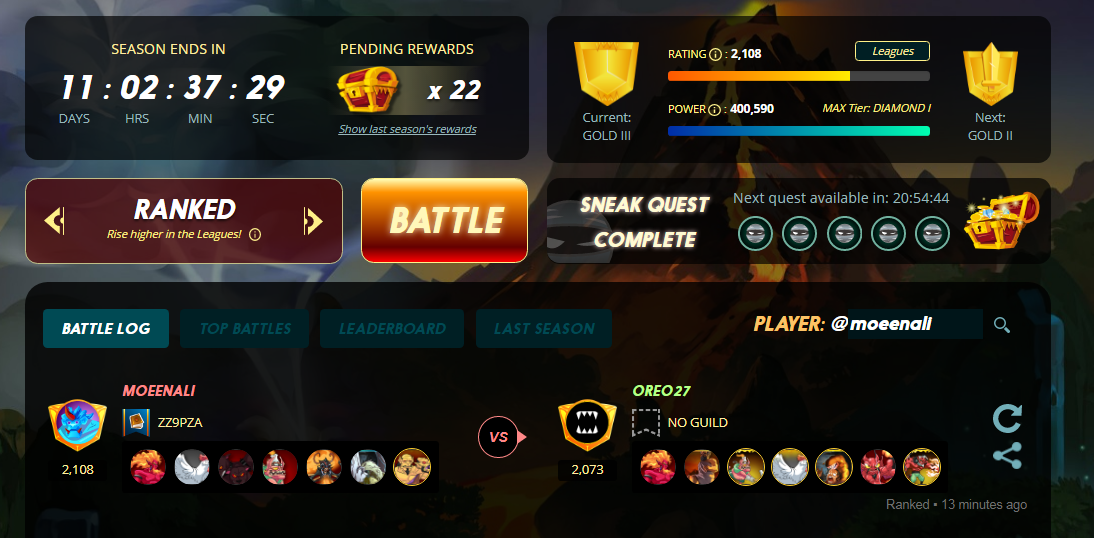 Now back to gold 3 because of my exams i did not gave much time to the hive and splinterlands due to which my rating was very low and i was playing in the silver league for 3 days because of only claiming the quest rewards after completing the quest only but yesterday was my last paper so now i am free for sometime and today i played a lot even i am near to the next league which will be unlocked tomorrow and i recovered my rating from 1700 to 2100 today and earned round about 600+ dec tokens which is equal to $6 or $5.

QUEST REWARDS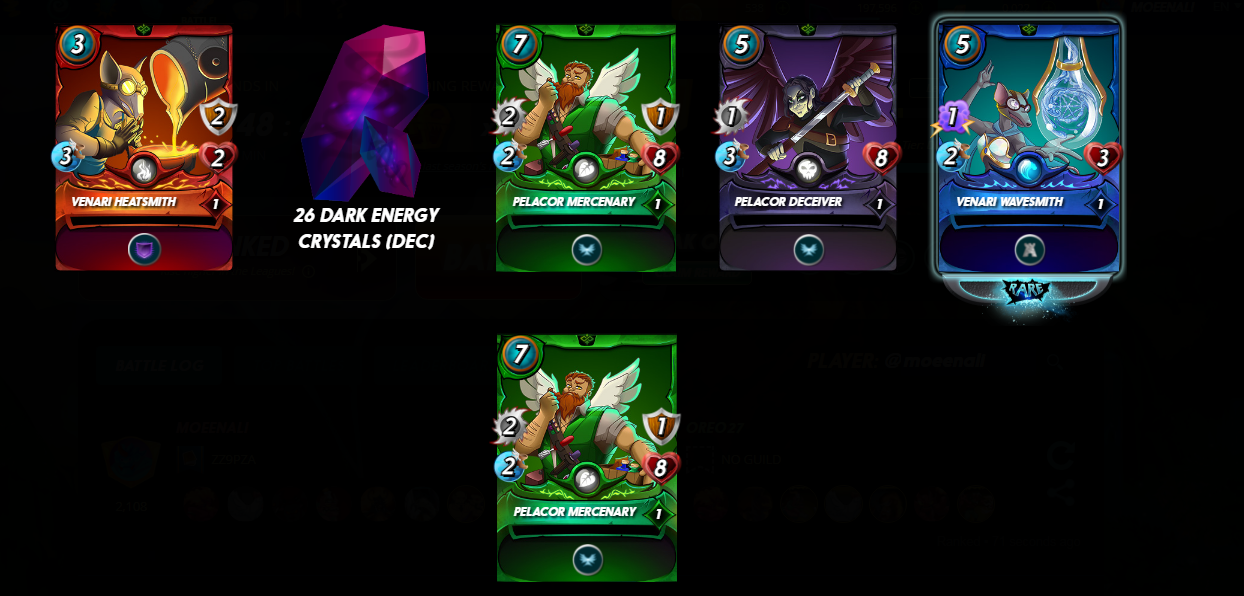 Well, the quest rewards of today is better than the other days quest rewards because the first thing is that i reached to gold 3 league where i got 2 extra loot chest so the rewards are now in 6 loot chest and also i got $3.5 worth reward cards which is wavesmith from the water splinter that i already have at level 4 where it works better for me in the beta water splinter to give me up to 3 magic attack along with two protection armor to all friendly monsters to save the team from early dying even in the earthquake ruleset.

All images are from the Splinterlands website

If you are new to this game then signup here to play the game click here for signup
---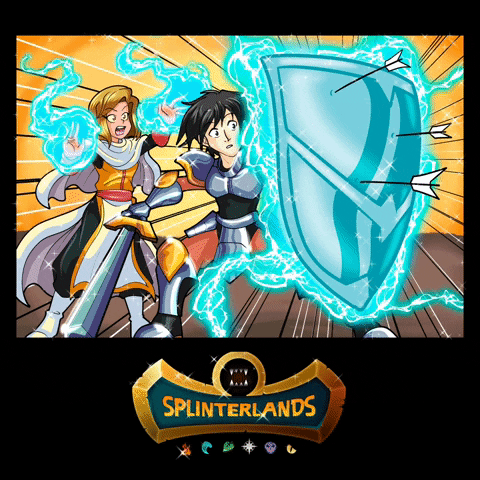 ---
Thanks For visiting my Blog
Best Regards @moeenali
---
---