What is your conduit?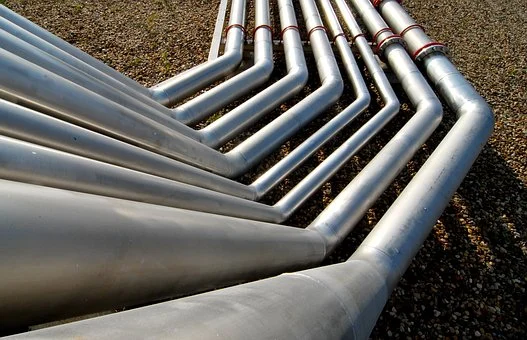 You have probably heard, time without number that there is no money in Nigeria.
I strongly believe that that State is one of the many negative money myth you need stop believing.
Whether you realize it or not, any mantra or statement that is prominent in your environment is already imprinted in your mind. And until you put up a strong resistance against it, you are already a believer in it.
Most of us without realizing are believers in the no money mantra.
Whatever we believe have a way of controling our realities. It shapes our experience, and detects our actions and reactions to circumstances around us.
Let's say that I truly believe that "there is no money in my country*, wouldn't that make me to normalize insufficiency.
I will be like; "why should I have sufficient money when there's no money?"
My mind has been shape to accept insufficiency as the norm.
Discarding wrong beliefs is actually a herculean tasks.
Whatever we hold as belief today was surgically planted. It takes a whole lot of hearing, for a thing to finally settles in our hearts. It is diligently and carefully done.
For us to do away with wrong beliefs, we also have to diligently and carefully confront our minds with superior facts. We have to consciously tell ourselves the truth that there's money in Nigeria and we will make enough to cater for our needs and that of others around us.
That's the only way whatever we held as truth can be uprooted, for a new set of beliefs to be planted.
So is it true that there is no money in Nigeria or in any country in particular?
A report has it that about 2.8 trillion naira was in circulation as at April this year.
How can such an amount of money be circulated within a population that is a little over 2 million, and we truthfully say that there is no money in the country?
It doesn't end there. Social media network has made it possible for us operate in a global economy with much ease.
I can offer a service or sell my product to international clients, and still partake of the money in their economy.
We are living in boundless world now. Internet made it possible.
Because you have no money in your pocket or your bank account at the moment does not mean that there is no money in the value market.
No! That trillion wouldn't be shared, so don't even think of it. Money is supposed to be
earned. You have to offer something of worth to transfer that which is in circulation to your personal account.
The money in circulation is simply a legal tender used in rewarding those that are offering value.
The value you offer is your conduit for channelling part of that trillion in circulation to yourself.
There's money to be made, but you need a conduit. You need something that will pull that money your way.
That conduit can be anything sellable. And the goodnews is that just about anything can be sold.
If you understand the market you can sell any product to as many people as possible.
You can trade your knowledge, skill, product, lifestyle etc.
I think one of the key thing, everyone need to learn is how to trade whatever is in their possession, provided that it is lawful.
Enough said.
Now I wanna ask; What's your conduit?
---
Posted via proofofbrain.io
---
---