STAYING IN LOVE.
It's one thing to fall in love, and it's another thing to stay in it.
staying in love is a different ball game.
Every now and then, we witness people trouping into relationships, on the premise of love, but later jumping out of it as though the ship is sinking and they therefore have
to escape to a safe harbour.
I suspect that this is a clear case of easy come easy go.
How easy it is for some people to fall in love, should make falling out of it less baffling.
For the easy peasy sect; to fall in love you just have to let down your guards, and allow sensuality to guide you other than sound reasoning.
Soon the smell of his perfume will override your reasoning. To you, his smell will be more pleasant than a freshly cut lemon or coffee brewing in the morning.
Anytime you think of him, you'd take a long breath as though you're trying to inhale the unpolluted fragrance of a warm ocean breeze.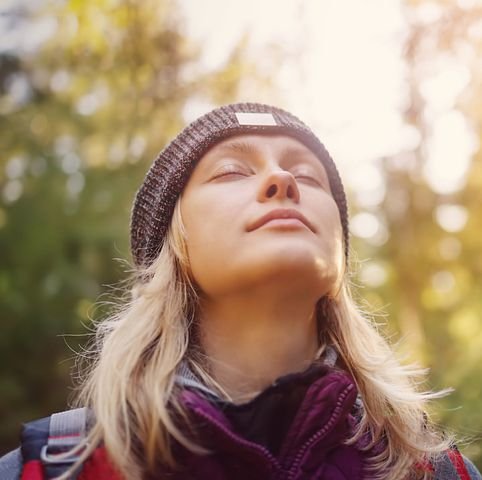 The thought of him would have a way of making you blush and smile sheepishly and ceaselessly.
Soon you'd watch your phone in anticipation of his calls.
Sometimes you would want to check his favourite spot in hope that he'd show up.
I know that it might not be his smell for you.
It is different strokes for different folks.
It could be his voice.
Each time you hear him speak; through your ears, feel-good shivers travel to unimaginable parts in your body.
His warm silky smooth voice might sound so good to your ears, that you have it recorded, to be replayed each time you want to feel good.
It could also be his looks_the kind that will make you steal a glance at him through the little opening on your office's barricade, while he's immerse in work. That is if the both of you are working in the same place.
These things are way too many. It could be his smiles, sense of humour, height, physique and whatnot.
The greatest feeling comes, when your love interest reciprocate the love gestures with the same intensity.
Such feeling is usually heavenly.
But feelings have long been known to be fickle; They have the potential of fizzling out.
When feelings evaporate like a deodorant whose bottle has been punctured, you'll start soliloquizing. "perhaps I was too fast. I would've slowed down a bit. Maybe I made the wrong choice", You'd say.
You could be right. You might have been wrong.
But that might not be the case, especially when there is no clear point to back up those claims.
It could just be due to my earlier assertion, 'feelings are fickle and they do fizzle out'.
When you witness this, I think it's time you let more lasting factors come into play.
How compatible you guys are shouldn't be ignored. Infact, such consideration should be paramount.
Factors like character and virtue must be factored in too.
The fact that, the initial feeling is no longer there, does not mean that you have to dump the relationship.
If you do that, chances are, you'll become an unstable being, because you'll likely have just too many relationships to dump.
If the person posseses the qualities you desire in a partner, you shouldn't be in haste to give up on the person due to something as fickle as feelings.
I'm of the opinion that for us to stay in love, we mustn't fall once. We must learn to fall in love over and over again with the same person.
Staying in love is not as easy as falling in love.
Our conscious and deliberate effort is needed, if we must stay in love.
---
---