Just before you give up.
Three years ago a friend of mine met and fell in love with a pretty lady. He was no player, so he was more than ready to walk down the isle with his love. But there was a problem.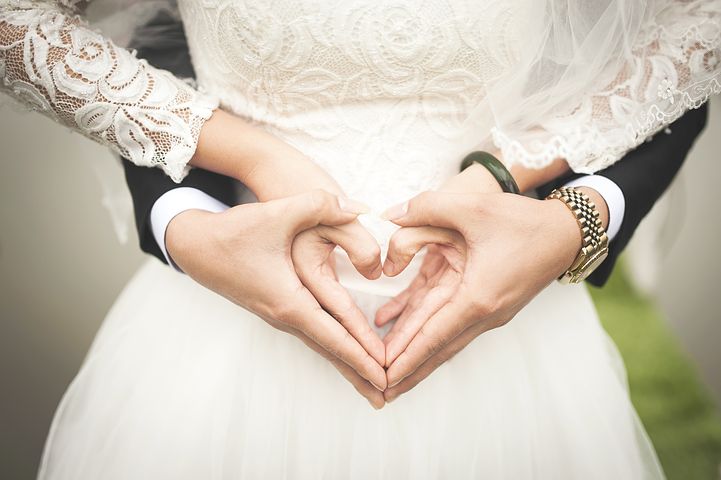 Africa is big on Religion. Even within the same religion, disparities still exist.
My friend wasn't attending the same church with his wife to-be.
African parents respect their religious leaders a whole lot. Their consent is often sought before any major decision is taken.
The pastor of the parents of the lady my friend wanted to marry did not fancy the idea of the girl being married to my friend.
I guess he was in doubt of the spiritual well being of his active member, when she eventually get married to a man who is not under his oversight.
The resistance was a stiff one.
But my friend was crazily in love.
I still remember when my friend first asked his to-be wife to inform her parent of his intention to visit them in regards to marital discourse, and I also remember the lady coming back with an uptight face which made it obvious that the news she came with was a negative one.
I remember how my friend couldn't eat nor do several things because he had already built his life and planned his future with this lady at the center of it all.
Asking him not to marry the girl would be akin to asking him to overhaul his entire make up. Something which would've been so difficult for his kind of person.
Knowing how emotionally attached he was to the lady, I couldn't advise him to halt the marriage plan just because the parents were yet to give their consent.
When he asked me of what to do, I asked him to still go ahead and see the girl's parents, irespective of the report he was getting.
I asked him to go, without caring if they want to see him or not.
He did as I said.
To cut the long story short, as we speak, they have been married for three years already.
How did it happen?
I asked to go there and convince the parents otherwise.
There is only one reason parents who sincerely love their children will refuse to allow them to marry a particular person. And that reason is that they are unsure of the person's ability to cater for their lovely child. Such an impression might be formed by wrong information they have about the intending groom or bride. The best thing to do is simply try as much as you can to clear their doubt. Talk to them and make them see reasons why you are the best person for their son or daughter.
With my tutelage (😃), my friend was able to clear their doubt.
At they end of the day, they didn't just give give their consent but their full support.
Marriage rites in southern Nigeria where I am from, is both expensive and tedious.
The bride's parents bore a huge part of the burden. They made it easy for my friend and their daughter.
I shared this story because some of us do get discouraged easily, because of few negative reports.
Before you give up on a pursuit, you should at least give it your best shot.
Don't be contented with what you're being told, go and find out for yourself.
And just like my friend, you might be lucky.
---
Posted via proofofbrain.io
---
---