Increasing my proof of brain power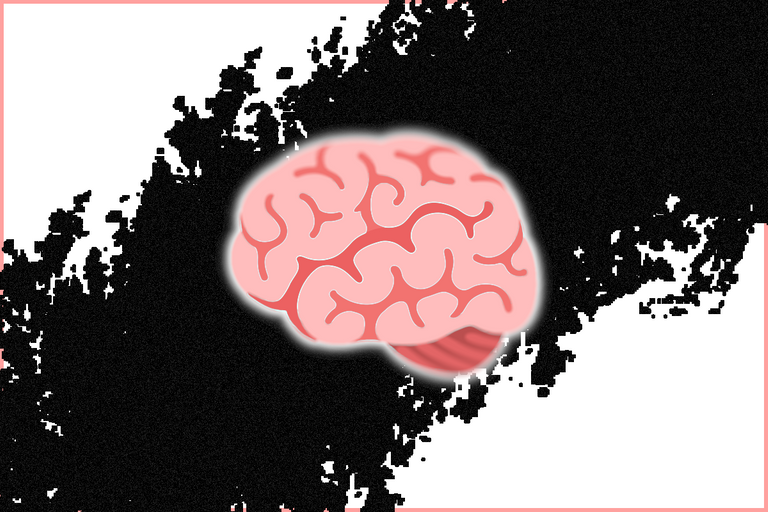 While making a post in regards to last month's Brain power up day (BPUD), an initiative started by @felipejoys, which has now been replaced by Brain power up week (BPUD) by the same initiator. I clearly stated my earlier ignorance.
I shared how I couldn't understand why I was seeing multiple of zeros each time I tap the upvote button on a content I so much loved and thereby desire to reward the author. Up to my first time of staking my POB tokens, I had spent the greater of my three months stay on Hive on Proof of Brain community. My confusion continued until I decided to ask questions.
Most times we do not know, because we do not ask. The answers are in the questions. Until we ask ourselves or someone else, useful and meaningful questions, we might not get the desired answer.
As soon as I realized that lack of stake is lack of voting power on the proof brain platform, I quickly staked about 100 POB tokens that was in my wallet then.
Since then I have enjoyed rewarding authors whose posts I love. I have also enjoyed better reward on curation.
My first staking was done few days to the Brain power up day (BPUD). So on the Brain power up day, I had very little POB token in my wallet. Since @felijoys mentioned in the contest rule that the minimum amount of POB stake required to be part of the BPUD contest is 10, I went ahead to power up 11 POB out 15 POB that was in my wallet.
From that moment, I learned how to stake or power up as well as understanding why I should.
Mid last month I staked 98 POB again, taking my stake to over 200. I was able to gather about 148 POB after my last stake. So today, marking the beginning of the Brain Power up Week 1, I've staked 148 POB token thereby taking my POB power to 355.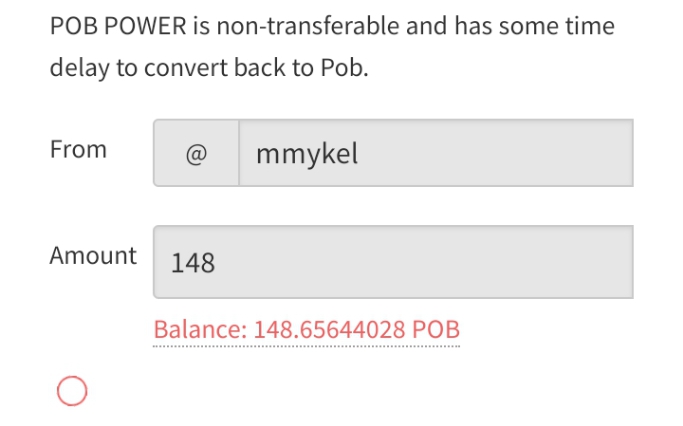 I am clearly not anywhere close to the big players in the community, but it's interesting to see how I've grown from Zero POB power to 355 Power in just one month.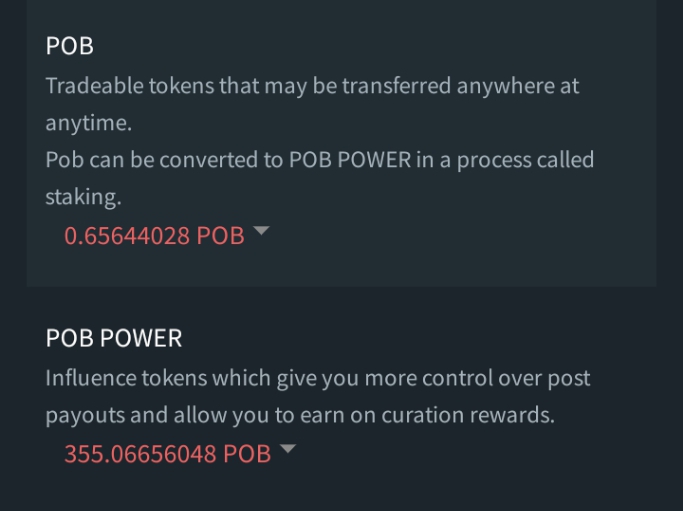 I want to have to 500 POB power in earnest. From the looks of things, that would be achieved this month. By next Brain Power Up Week, I would likely have up to 600 POB power.
It's quite possible. So we keep growing, though slow but steady.
This is my entry for Brain power week, initiated by @felipejoys. You still have days to send in your entry.
Read the rules here
Apart from the header image, whose source as been sited, other images are screenshots of my POB wallet.
---
Posted via proofofbrain.io
---
---