Fear of danger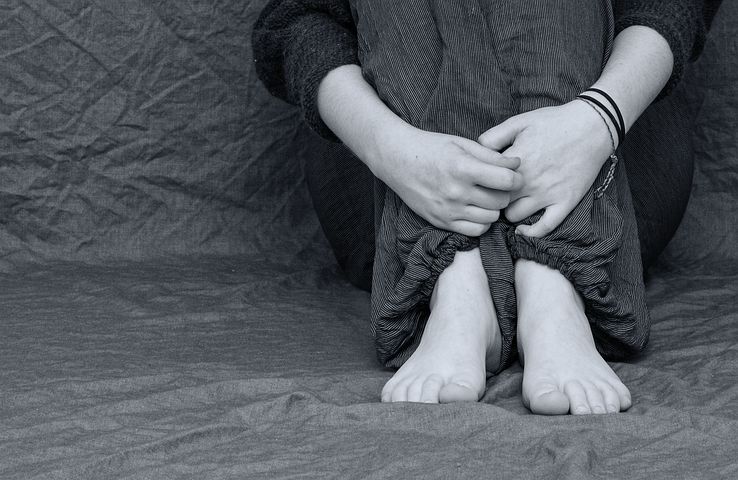 The fear of a danger is most times more dangerous than the danger itself._ unanimous
Beyond rhetorics and mantras, I have literally witnessed the truism of the above statement in the life of a friend.
I watched a friend slowly dieing because he thought that he had contracted a deadly disease.
We saw him losing quite some flesh as the day goes by. He was becoming too skinny and quite bony. Save for the timely intervention of friends, we would have lost someone who was dear to us simply because of fear.
A philandering handsome young man was said to have been posted to a community secondary school as a teacher. On getting there he wasted no time in getting into his philandering element. From the teachers to the students, no one was spared.
I can't remember how it was said, but I learned that he was later discovered to have contracted HIV/AIDS even before being posted to the school. That will simply imply that everyone that had kicked along with him in his sexual rendezvous, was a possible carrier of the dreaded disease.
Fear of doom loomed the whole academic community.
I heard that the young man was asked to give names of those he's been with in the school. Whether he was forced or threatened to do so, I don't know, but I heard that he actually supplied the names.
No! My friend isn't a lady, neither was he a student in the said school, his problem was that he had a sexual entanglement with one of the girls that was mentioned my our Mr. Philanderer.
That's how my friend became a possible HIV patient.
It was natural for him to be concerned, but his reaction was more than that of a concerned fellow, perhaps it was due to guilt.
You know when you believe in God and still sin, then something suddenly goes wrong, and your conscience wants you to believe that you are being punished by God.
My friend lost his appetite, not just for food but for everything.
When we noticed how he looked and behaved, we managed to compel him to confide in us. Thanks goodness! He did.
Without wasting time, we took him to a nearby health center for a medical test.
He was tested for HIV.
He was declared negative.
Actually my friend would've died, simply because of an unconfirmed rumour.
You can blame my friend for being foolish and shallow. And you wouldn't be wrong.
But don't we sometimes act like this my friend?
We lose our peace of mind because of unsubstantiated rumours.
We refuse to be happy not because something is wrong, but because we think that something would be wrong.
When you sense a problem, fear can't be the right reaction.
Find out what actually the problem is.
Then seek for a solution.
Have it at the back of your mind always that all problem if not solved, can at least be properly managed.
---
Posted via proofofbrain.io
---
---