IAAC. #186 Day 30/11/2021

😎HELLO HIVIANS😎

Greetings to everyone on the
#HIVE
platform, and in the
#ALIVE
community, thank you for the opportunity to be able to participate. Today I continue with my 186
#challenge
and begin to celebrate the joy of being alive.
---
Today is the last day of November, it seems like yesterday when the year began, however we are exactly one month away from saying goodbye to 2021, I wish it would also take COVID19, I have been working with ceramics that has distracted me enough and so the routine does not tire me, the tasks that keep our hands busy clear our minds, that is very good at this time.
The price of cryptocurrencies has been quite fluctuating, let's hope that December is a good time, we must continue with the publications to obtain rewards, for being a month of sharing I hope to be with family members, and that the rewards are very good, so we will better enjoy the company is a month of many expenses, sometimes I do not understand why we let accumulate everything for the last month of the year, but habits are difficult to change them.
Fortunately we are alive and well, I hope to see you next month with more enthusiasm...

---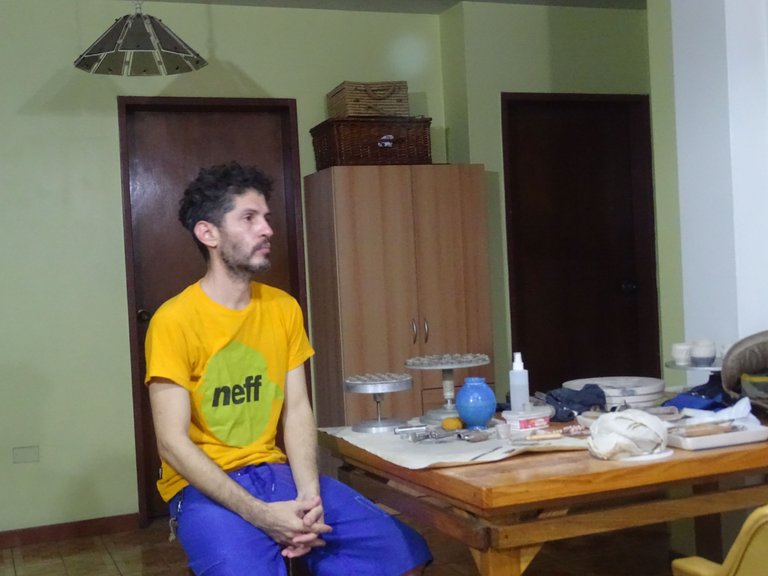 Daily photo. Carúpano - Venezuela.
---
Birds flying, Carúpano. Sucre - Venezuela.


---
Four points to participate in the #IAmAliveChallenge organized by @flaxz and the Alive tribe, thanks to #CTP and #HIVE:
1 - Tell the world you're alive in a video or photo, and post on #Hive and #WeAreAlive.
2 - Use the hashtags #alive and #iamalivechallenge.
3 - Share it on #Twitter and in social media
4 - Celebrate your victory every day.


Design made in Canva.
---
😎 THANKS 😎
---
Presenting myself to HIVE. - Presentandome ante HIVE.
---
The pictures is my own and was taken with my #SONY DSC-HX400V camera, the separators are from pngimage.net, I use deepl.com translator and checked with Grammarly.

External site banners





---
---