IAAC. #182 Day 26/11/2021

😎HELLO HIVIANS😎

Greetings to everyone on the
#HIVE
platform, and in the
#ALIVE
community, thank you for the opportunity to be able to participate. Today I continue with my 182
#challenge
and begin to celebrate the joy of being alive.
---
Today has been for me a somewhat strange day, suddenly it rained having few clouds in the sky, nobody expected it, also when I tried to enter the platform 🤬 BLURT I found the surprise that the server was down and for that reason they were doing maintenance work, that made me a little uncomfortable because I did not know what time the service returned, meanwhile I decided to continue with my work in ceramics, although working with the lathe is more complicated than when working molding, I think that generates me a little stress, it may also be the habit, but well nothing serious, otherwise everything continues as normal, waiting for the opportunity to look for more work material and start full with the work, I wish with all my strength that the pandemic is over soon.
I have had little time to interact lately, also a little tired, however, I have managed to continue with my daily publications, fortunately, everything has gone well, I hope to continue with the purpose.

---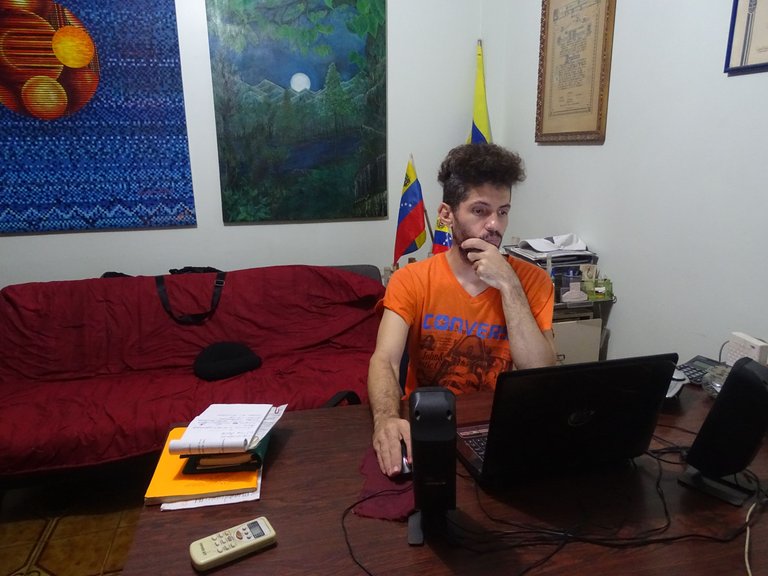 Daily photo. Carúpano - Venezuela.
---
Marigüitar, Sucre - Venezuela.


---
Four points to participate in the #IAmAliveChallenge organized by @flaxz and the Alive tribe, thanks to #CTP and #HIVE:
1 - Tell the world you're alive in a video or photo, and post on #Hive and #WeAreAlive.
2 - Use the hashtags #alive and #iamalivechallenge.
3 - Share it on #Twitter and in social media
4 - Celebrate your victory every day.


Design made in Canva.
---
😎 THANKS 😎
---
Presenting myself to HIVE. - Presentandome ante HIVE.
---
The pictures is my own and was taken with my #SONY DSC-HX400V camera, the separators are from pngimage.net, I use deepl.com translator and checked with Grammarly.

External site banners





---
---