The clear sign of one eventually letting go: Reliance on Amitabha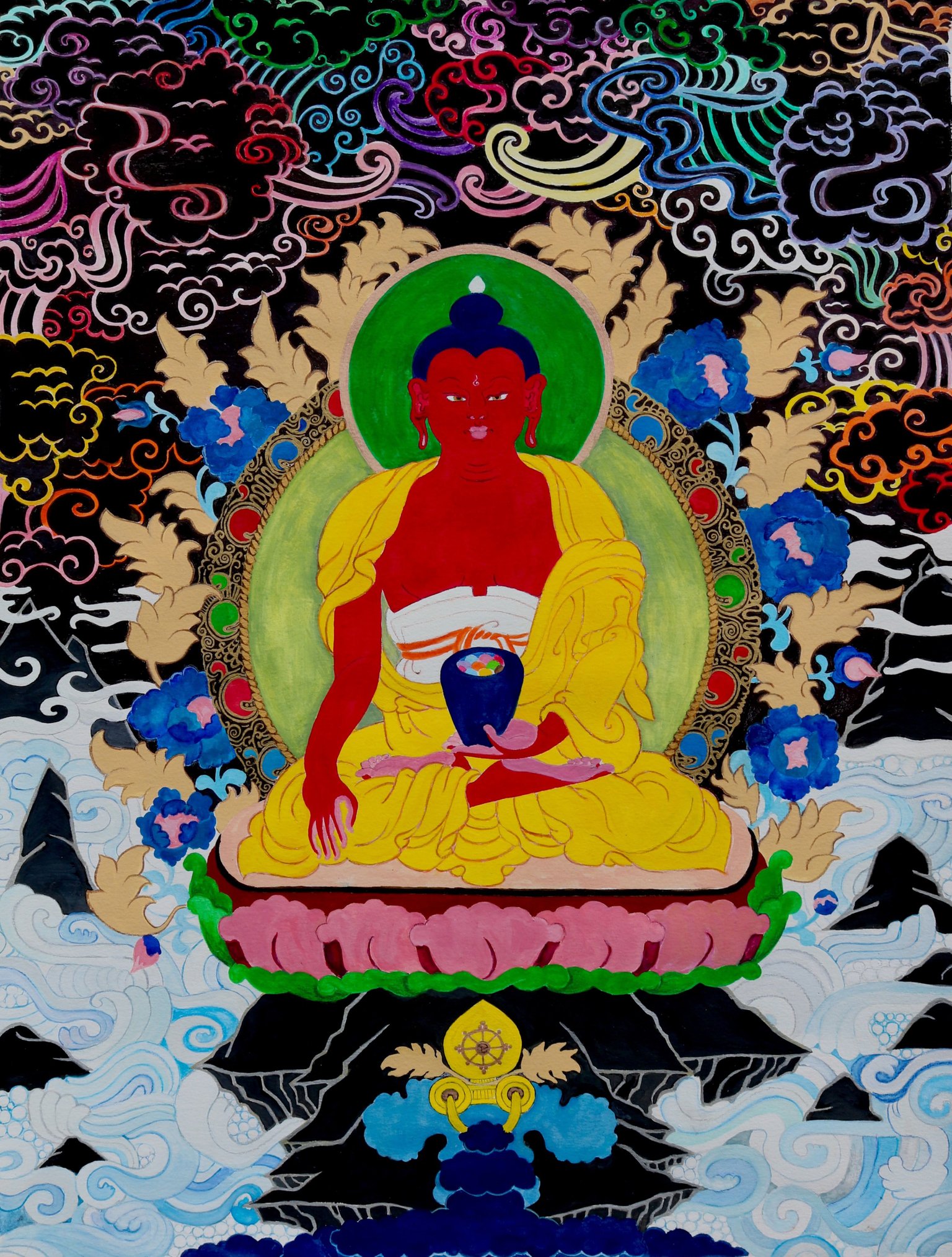 Source
Just heard this teaching regarding reliance on the Amitabha as a Buddhist practice to be a clear sign of one eventually letting go, successfully.
It goes roughy this way...
In Buddhism, there are many paths. Mindfulness meditation, reciting sutras, mantras and practicing different wholesome tasks to align oneself with the Buddhadharma.
These can be viewed as self-reliant approaches. They relied on personal efforts.
Nothing wrong with making effort and being determined in one's practice to cultivate the Buddha or enlightened mind, which by the way is about letting go of greed, aversion, and ignorance.
The nianfo or Buddha's name recitation approach, which constitute repeatedly reciting Amitabha's name (e.g., A-mi-tuo-fo in Chinese) is a practice that acknowledges the power of Buddha Amitabha to cause our immediate journey to Buddha Amitabha's Pureland upon our death. That is why it is known as the path that rely on another's effort, rather than self-effort.
Essentially, it is by the power of the vows that Buddha Amitabha had made eons ago that we can be reborn in the Pureland upon our death through repeating his name that is. Reciting A-mi-tuo-fo repeatedly.
It seems like an easy practice, and it does seem like we are not taking responsibility for our spiritual life, when contrasted with the self-reliant approaches.
However, when we think about the goal of Buddhist practice as perfecting ourselves by letting go, reciting A-mi-tuo-fo repeatedly is letting go in itself.
It has been said that this nianfo practice is the best and most suited for humans as a Buddhist practice. It is utterly simple, and yet effective. Effective in helping up perfect our spiritual aim of letting go, yet it is difficult for those most to believe and appreciate.
Maybe you can try it.
Just recite A-mi-tuo-fo a few times, report it in the comments, and I would mint some AMITUOFO tokens and send it to you for keepsake.
Does not have monetary value, but it has its value nevertheless, if you let truly go using this approach.
---
---