My son's first tooth removed!
What's up hivers!!!
I am happy to share with you here my kid's changes while they are growing.
It was Saturday when my eldest son was complaining his moving tooth.He is now 7 years old and as far as I know ,our first tooth removed usually happens when a child turns 7years old.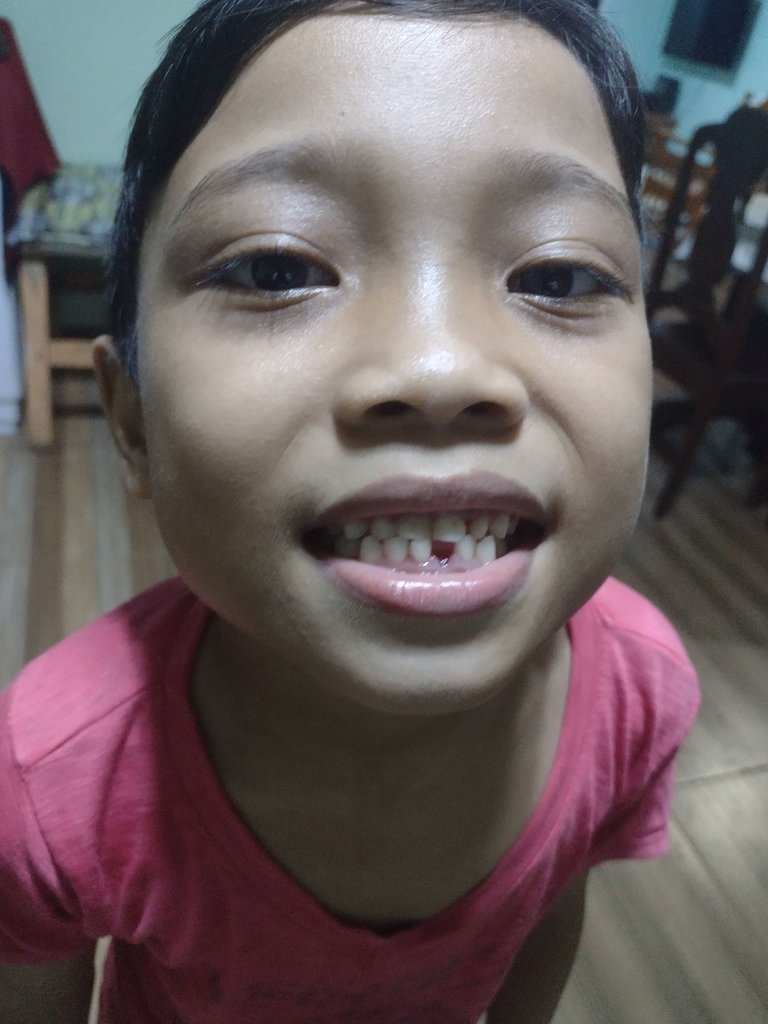 My son turns 7years old last July 21,2 months ago.He feels sad thinking about his tooth will be removed but I explained him that a new tooth will comes out.
But then I was shocked to see a new tooth near at his moving tooth.An dit makes me feel worried thinking about it.For sure his new tooth will not aligned the other tooth.
But his tooth is not yet ready to removed as it is not so soft.So I decided to take him to a dentist this morning.
But before going to the dentist in a public hospital ,I asked my friend who worked as a nurse there and she said it a free dental service.
Actually ,I don't have money for now ,I had $20 I'd save for my husband's license renewal but my son needed it ,so I decided to use the money for sure we need to buy a medicine for him.
Around 7 in the morning ,we travel going to the next town where the hospital is located ,we travel for 30 minutes.And when we got there ,I asked the nurse on what's the process for a tooth removal.
But she asked my son's covid vaccination card but the clinic where my son got his covid vaccination did'nt issue a card .
So we need to go home to our home town and asked the clinic if I can have the vaccination for my son.We came at the clinic at 8:10,the staff was so busy as they had a lot of patients too.I waited for more than 20minutes for my son's vaccination card .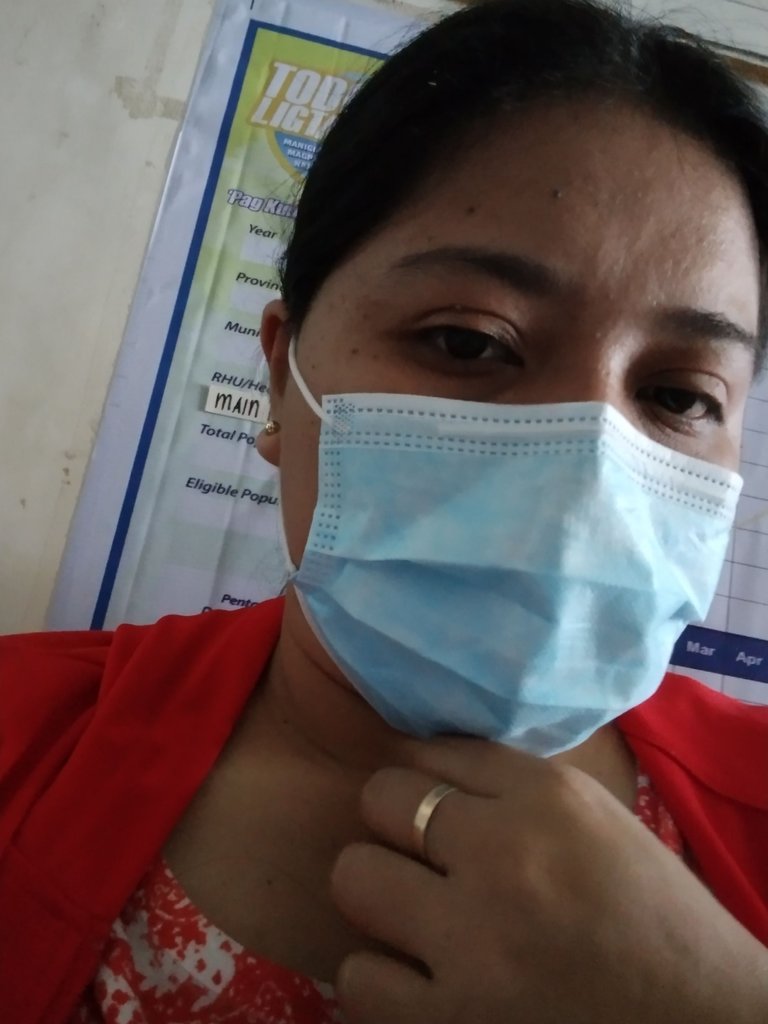 After I got my son's vaccination we travel again going to the hospital by riding a motorcycle.
I thought we can't take it fastly but I was wrong .
First ,I need to fill in my don't details and went to the queue to get a record and pay 7pesos or $0.14 for the folder.
After that I waited for us to be called for getting his body temperature and weights.
Then waited again to be called by the dentist.And learned that we need to pay 400pesos or near $7.40 every for every tooth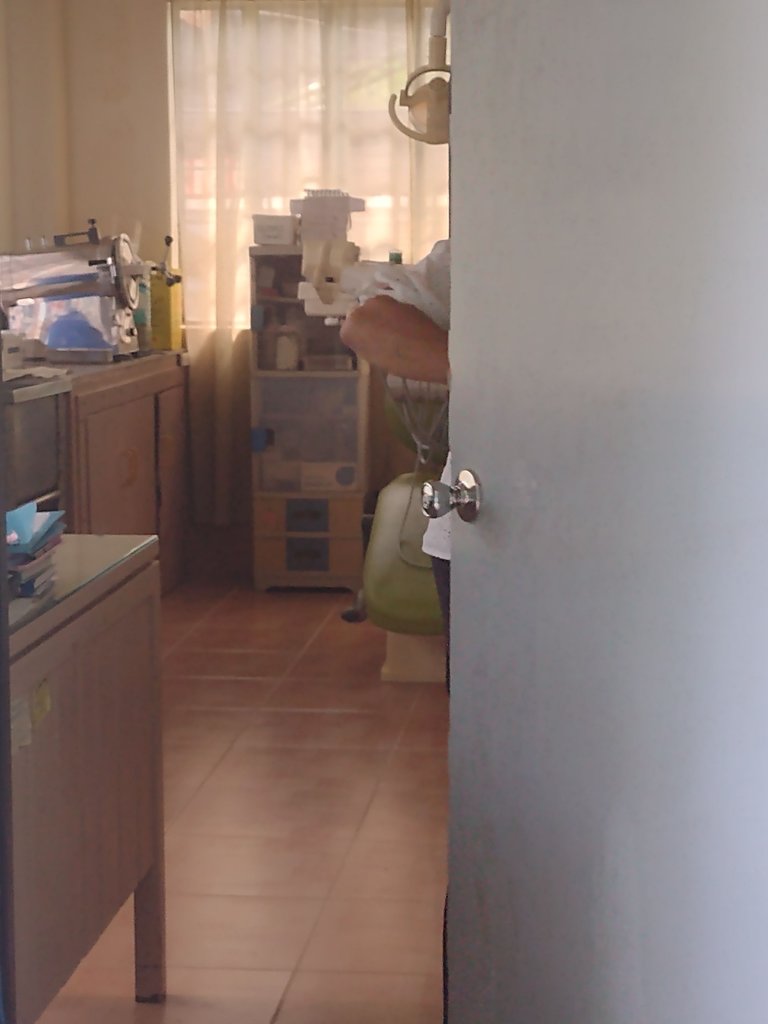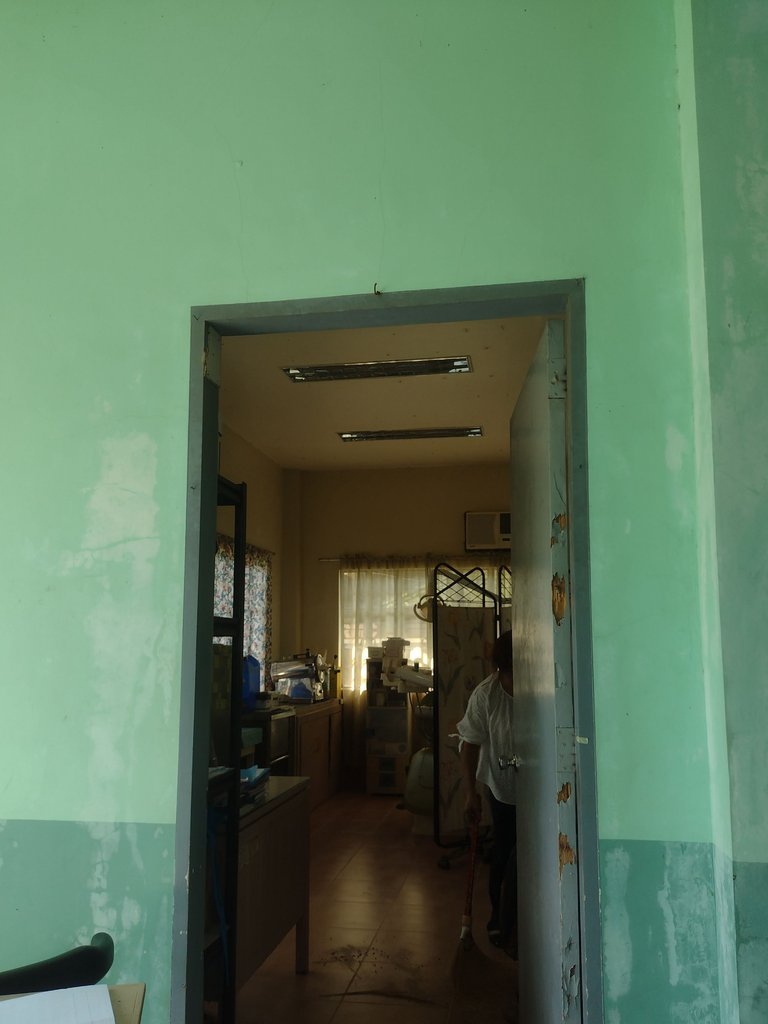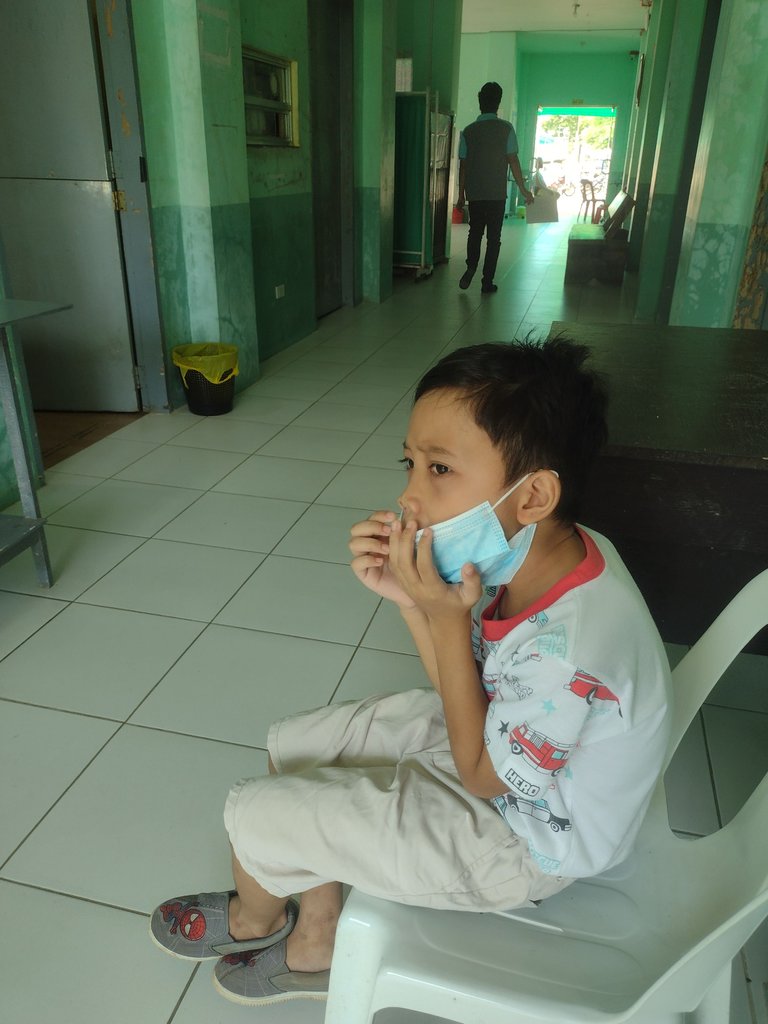 My son began to scared and cried when he saw the dentist. The dentist asked if he had a colds and cough.I don't want to lie ,so I answered that he had a cough every mor.i g and it's started 2days ago.We had a cold weather every morning because it rained.
The dentist advices me to give him a medicine for cough,she will not give a service to a patient who had a symptoms of covid.I honestly thinking bad for the dentist for she is thinking that covid.Cough and colds are common illness even the COVID didn't exist.
But we can't do anything so we have to follow the protocols.We need to go back at the hospital this coming Thursday if my son is clear from cough.
So went home immediately as the skies feels to rain.
I keep telling my son to keep moving his tooth so we can't go back to the dentist for his tooth removal.
I learned that my sister in-law had a guava tree at their backyard and it already have some fruits so I get one for my son and let him to eat the guava so that his tooth will be easily to removed when it bite a hard food.
After having our dinner ,I give him the guava fruit and told him to eat and then suddenly he cried and felt hurt and when I checked his mouth I saw a blood and glad to know that his tooth is ready to be remove.
My mother in-law gets a thread and tied it to his tooth.I hug my son and covered his eyes and then my mother in-law quickly pulled it out and his tooth was removed but we can't find his tooth haha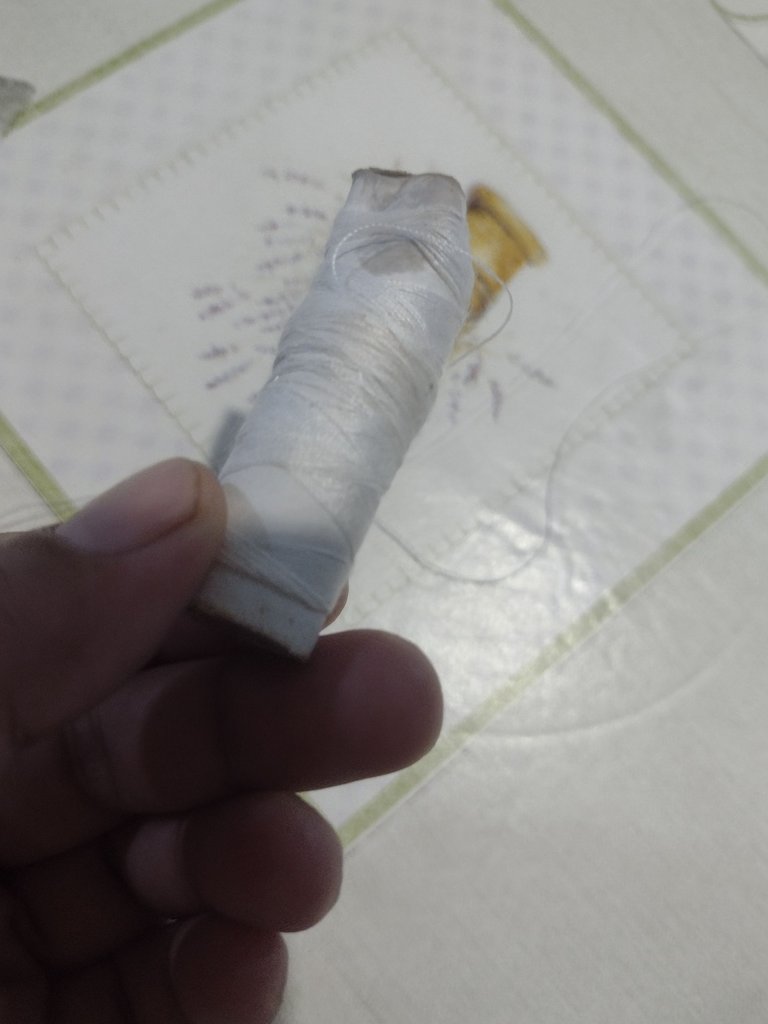 He even did'nt noticed that his tooth was already removed.Anyway ,it's my parents way also on removing our tooth.We never experienced going to a dentist for it.
My son was happy knowing that his tooth is already removed .
(From this)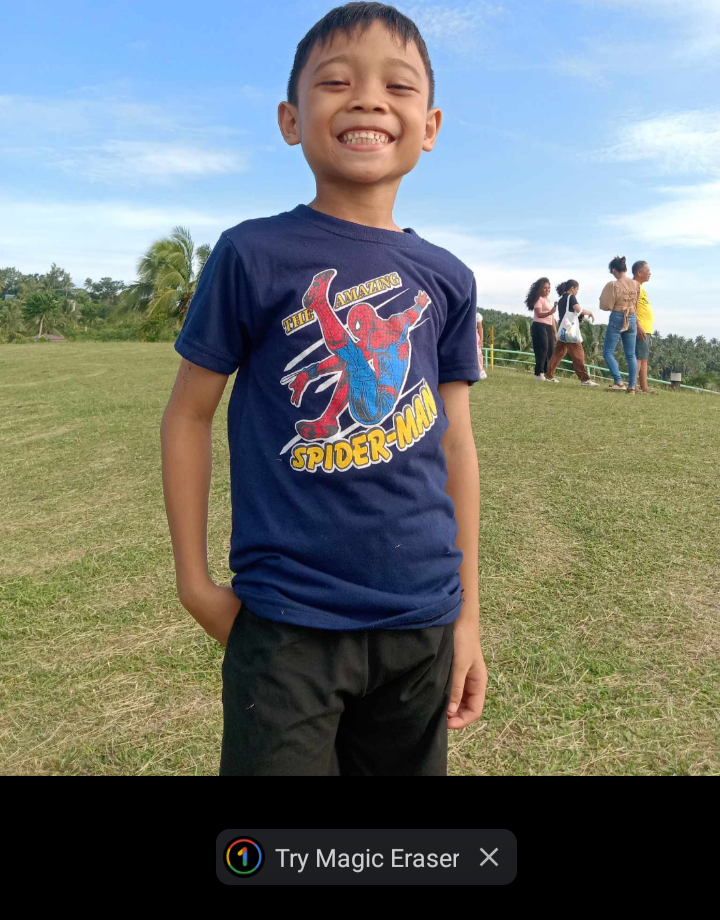 (To this...)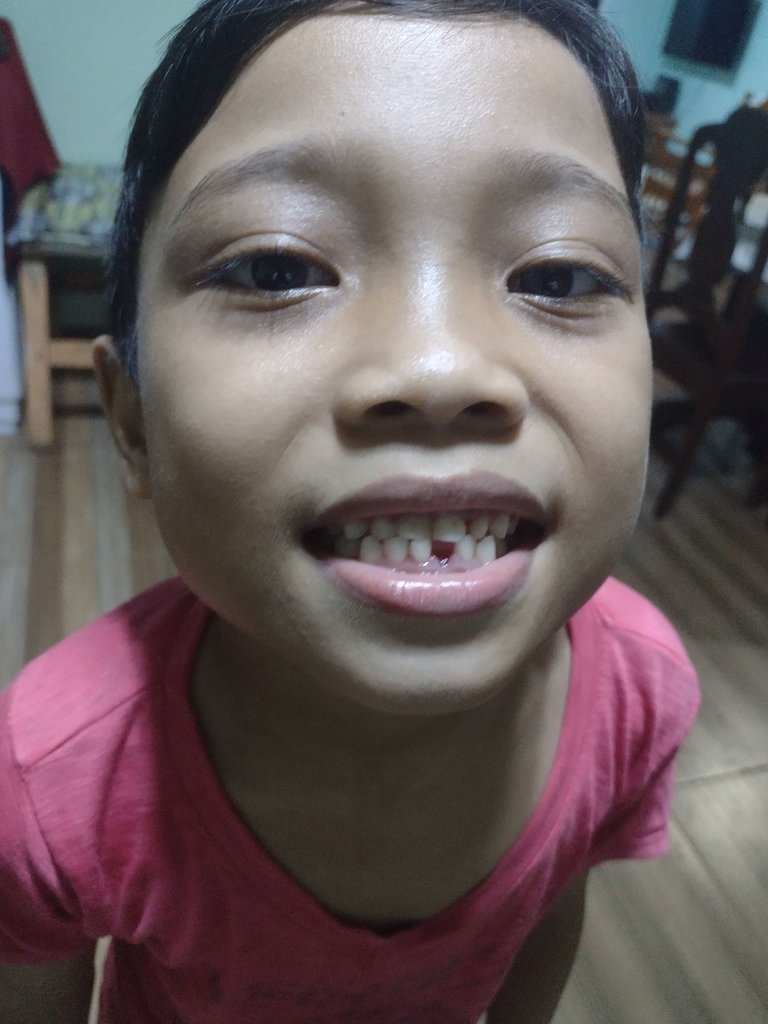 And that's it for today,thanks for your time and have a great day!
---
---