Happiness. Su felicidad es la mía [Es-En]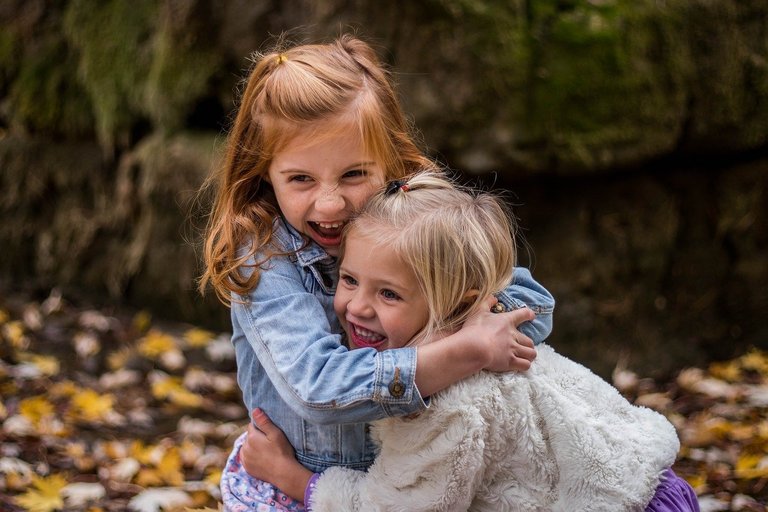 pixabay by Pexels


"La felicidad no llega cuando conseguimos lo que deseamos,
sino cuando disfrutamos lo que tenemos"
(Candidman)

"Happiness comes not when we get what we want,
but when we enjoy what we have."
(Candidman)

Tenemos muchas razones para ser felices, el solo hecho de estar vivos es un motivo de gozo. Poder estar con las personas que amamos, compartir con buenas amistades, disfrutar de la naturaleza, y hasta escuchar una buena música puede alzarnos el ánimo y hacernos sentir felicidad.
Y es que la felicidad está en todas partes, no se trata de las cosas que nos pasan sino como lo recibimos y las aceptamos, sean buenas o malas. Aun cuando creemos que en nuestra vida no pasa nada interesante podemos sentir felicidad. Pero para eso debemos ser humildes, sinceros, empáticos, amigos, y dejar de un lado el egoísmo, la envidia, las diferencias, para poder ver las hermosas cosas que pasan a nuestro alrededor y alegrarnos por eso.
Así que cuando crees que en tu vida no hay nada especial, compartir la alegría de otros le da a tu vida color y alegría. Un corazón sincero que se alegra por las cosas buenas que les pasan a los demás siente felicidad.
We have many reasons to be happy, the mere fact of being alive is a source of joy. Being with the people we love, sharing with good friends, enjoying nature, and even listening to good music can lift our spirits and make us feel happy.

Happiness is everywhere, it is not about the things that happen to us but how we receive and accept them, good or bad. Even when we believe that nothing interesting happens in our life we can feel happiness. But for that we must be humble, sincere, empathetic, friends, and leave aside selfishness, envy, differences, to be able to see the beautiful things that happen around us and be happy for that.

So when you think that in your life there is nothing special, sharing the joy of others gives your life color and joy. A sincere heart that rejoices for the good things that happen to others feels happiness.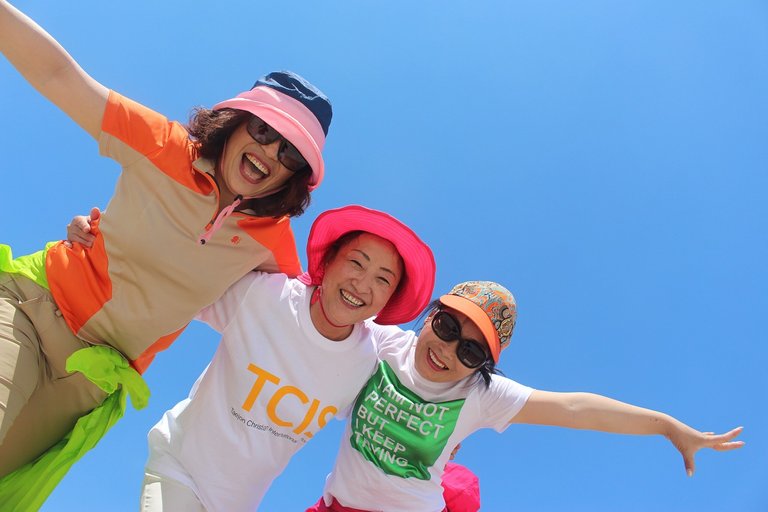 pixabay by andrewydk


"El amor es la condición en que la felicidad de otra persona
es esencial para ti"
(Robert A. Heinlein)

"Love is the condition in which the happiness of another person
is essential to you"
(Robert A. Heinlein).

Con relación a esto, algunas cosas me hecho feliz recientemente, y no son cosas que me han pasado directamente a mí, pero disfruto de la felicidad de los que me rodean.
In relation to this, some things have made me happy recently, and they are not things that have happened directly to me, but I enjoy the happiness of those around me.
---

---
Mi hermana mayor logro sacar sus papeles para poder abrir su consultorio médico, es algo que siempre ha soñado, y verlo posible se ha vuelto una felicidad; yo siento esa misma emoción, me alegro mucho por ella y haber sido parte del proceso me da gozo. ¡Su felicidad es la mía!
My older sister was able to get her papers to be able to open her medical practice, it is something she has always dreamed of, and to see it possible has become a happiness; I feel the same emotion, I am very happy for her and to have been part of the process gives me joy. Her happiness is mine!
---

---
Mi otra hermana logro tramitar su pasaporte y está muy feliz porque pronto nos podremos encontrar y compartir juntas otra vez. Yo anhelo verla también, así que este logro también me da felicidad, porque ¡su felicidad es la mía!
My other sister managed to get her passport and she is very happy because soon we will be able to meet and share together again. I long to see her too, so this achievement also makes me happy, because her happiness is mine!
---

---
Cumplí dos semanas de haber adoptado una perrita, ver como se adaptado a la casa, lo cariñosa y obediente que es me ha complacido mucho. Verla jugar con sus juguetes o verla correr por toda la casa me da mucha alegría, porque ¡su felicidad es la mía!
I have been two weeks since I adopted a puppy, to see how she has adapted to the house, how affectionate and obedient she is has pleased me a lot. Seeing her playing with her toys or seeing her running around the house gives me a lot of joy, because her happiness is mine!
---

---
Hacerle algo especial a mi esposo, una comida diferente, una cena romántica, un paseo o simplemente ver una película que le guste y ver cómo se siente cómodo y feliz, eso me da alegría, porque ¡su felicidad es la mía!
Doing something special for my husband, a different meal, a romantic dinner, a walk or just watching a movie he likes and seeing how he feels comfortable and happy, that gives me joy, because his happiness is mine!
---

---
Sin olvidar a mis padres, cualquier emoción que ellos me comparten, cualquier cosa positiva que disfrutan, sin duda alguna es mi alegría, porque ¡su felicidad es la mía!
Without forgetting my parents, any emotion they share with me, any positive thing they enjoy, is undoubtedly my joy, because their happiness is mine!
---

---
Algo que lleno mi corazón fue la llegada de un bebé a la familia. Unos amigos muy queridos en Venezuela llevaban tiempo deseando tener un bebé, pero por situaciones de salud no lo habían logrado. Después de intentarlo varios años el tratamiento hizo efecto y al fin lograron quedar embarazados.
Compartí su emoción desde que su supe la noticia. Y aunque la separación nos dolió mucho, estuve al tanto de todas sus etapas de embarazo. Para mí y mi esposo, aquel niño sería como nuestro sobrino.
El día por fin llegó y hace cuatro días nació nuestro esperado bebé, entre emociones y preocupaciones no puede contener las lágrimas de felicidad, de solo pensar en todas los sentimientos que podían tener mis amigos al por fin poder ser padres, mi corazón se llevaba de alegría. Porque ¡su felicidad es la mía!
Something that filled my heart was the arrival of a baby to the family. Some very dear friends of mine in Venezuela had been wanting to have a baby for a long time, but due to health problems they had not been able to have one. After trying for several years, the treatment took effect and they were finally able to get pregnant.

I shared their excitement since I heard the news. And although the separation hurt us a lot, I was aware of all the stages of their pregnancy. For me and my husband, that child would be like our nephew.

The day finally came and four days ago our long awaited baby was born, between emotions and worries I could not hold back the tears of happiness, just thinking of all the feelings that my friends could have when they could finally be parents, my heart was filled with joy. Because their happiness is mine!
---

---
Y es que la felicidad consiste en apreciar lo bonito de la vida, sea que te pase a ti o no. Cuando apartamos a un ladito nuestras preocupaciones o angustias y le damos espacio a la amistad, a la familia, al vecino, al señor de la esquina, a la señora del negocio, a todas las personas que nos rodean y contribuimos a qué ellos sean felices, de forma recíproca recibiremos parte de su felicidad.
Bien dice un pasaje bíblico "hay más felicidad en dar que en recibir " (Hechos 20:35). Y es que la emoción de ver qué alguien se complace por un logro, por una meta cumplida, por alcanzar su sueño, y pensar que tú aportaste un granito de arena para su felicidad, eso complace y hace que tú mismo sientas felicidad.
Tenemos muchas razones para ser felices, el lograrlo está en nuestras manos, el contribuir con la felicidad de otros da emoción a tu vida. Porque ¡su felicidad es la tuya también!
Happiness consists in appreciating the beauty of life, whether it happens to you or not. When we put aside our worries or anxieties and give space to friendship, family, neighbors, the man on the corner, the lady at the store, to all the people around us and contribute to their happiness, we will reciprocally receive part of their happiness.

A biblical passage says "there is more happiness in giving than in receiving" (Acts 20:35). The emotion of seeing that someone is pleased by an achievement, by an accomplished goal, by reaching their dream, and thinking that you contributed a grain of sand for their happiness, that pleases and makes you feel happiness yourself.

We have many reasons to be happy, achieving it is in our hands, contributing to the happiness of others gives excitement to your life. Because their happiness is yours too!


"Hay más felicidad en dar que en recibir"
(Hechos 20:35)

"There is more happiness in giving than in receiving"
(Acts 20:35)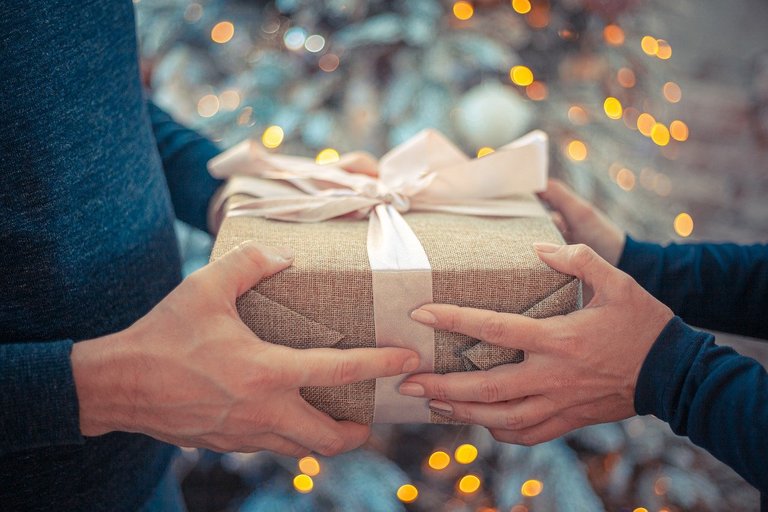 pixabay by Bob_Dmyt


Recursos utilizados en la publicación: / Resources used in the publication:
Separador: Separador: Pixabay by AnnaliseArt, Pixabay by OpenClipart-Vectors.
Banner: pixabay by Sponchia, editado por mi / edited by me.
Links: creados por mi, recurso utilizado / created by me, resource used pixabay by OpenClipart-Vectors
Editores: / Editors: Canva, PowerPoint.
---
---
---