AMOR. ¡Nos hace Falta Amor! [Es-En]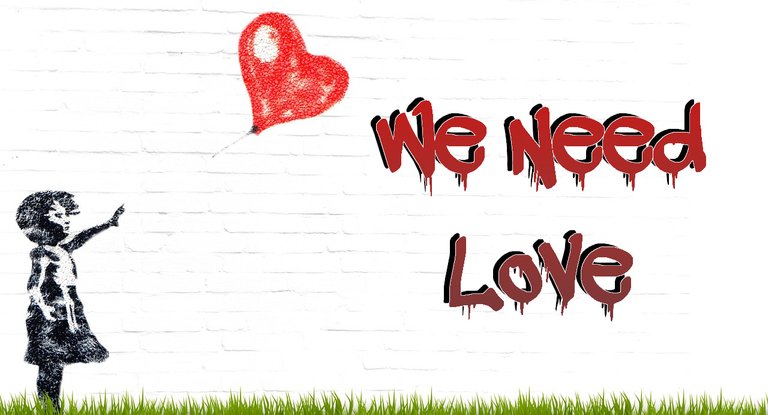 Pixabay cortesía de pixel2013

AMOR
La expresión más perfecta de unidad, cariño sincero y lealtad.

El amor es tan difícil de cultivar y tan fácil de perder. Necesario para la vida y la fuente de unión familiar y del mundo entero.
Se va junto con una maleta, cuando una cabeza de hogar abandona su familia, por problemas, desacuerdos, inseguridades o simplemente cobardía. Donde la distancia apago la llama del amor y la volvió una noche fría. Donde las lágrimas corren en el rostro de un pequeño niño al ver su hogar y refugio destruido, reprimiendo su corazón al verdadero amor. Y donde un papel y bolígrafo borran un contrato de amor eterno y promesas incumplidas.
Se va tras un deseo convertido en infidelidad, dejando un corazón destrozado que no sabe si juntara de nuevo todos sus piezas. Generando inseguridades, desconfianza y depresión. Dividiendo hogares y faltándole el respeto al amor.
Se fue tras aquel amigo que consideraste tu hermano, donde las mentiras y la traición desvanecieron una amistad de años. Momentos compartidos, alegrías y tristezas perdidas en el resentimiento y en la falta de un perdón.
Se fue en busca de un amor no correspondido, donde entregaste cuerpo y alma a un corazón indiferente que no sentía lo mismo, que no supo valorar la grandeza de un amor sincero.
Se fue a una tumba llena de lágrimas, donde pensabas ir primero. Aferrado a una esperanza intangible que se vuelve tu única ancla a este mundo sin amor. La muerte de quien amas se vuele en un día negro que llevaras el resto de tu vida como un triste duelo.
Esa falta de amor que nace en el hogar se transporta al mundo, donde día a día personas mueren a causa del egoísmo. Donde los llantos de una tenaz guerra se apoderan de un lugar vacío. Donde la violencia aumenta y el racismo nos divide. Donde la diferencia entre ricos y pobres cada vez se hacen más evidentes. Donde la palabra amor comienza a desvanecerse para convertirse en odio.
"Nos hace falta amor"

Sebastián Yatra, Ricky Martin - Falta Amor (Official Video).
---
Cada día nacen rayitos de esperanza para el amor. En cada niño y niña que llegan al mundo hay inocencia, hay luz, hay ilusión; que deben ser cultivadas en el hogar para que crezcan fijamente establecido en un corazón puro y pueda ser llevada al mundo.
El amor se forja perdonando errores, y disculpándonos por nuestras fallas. Valorando cada detalle y gesto que nos hace nuestro compañero, siendo agradecidos.
Eliminando de nuestra mente la palabra odio y rencor, y liberándonos de todo aquello que nos perturba el pensamiento.
Llenando nuestra mente de pensamientos positivos y viendo lo mejor en cada persona. Siendo empáticos.
Viendo la palabra AMOR como la solución de los grandes problemas del mundo.
"Amemos más y liberemos del odio y el rencor"

"Prefiero yo morir de amor, a que el amor me falte"
(Expresión citada de la canción "Falta amor")

La canción "Somos el mundo" refleja una hermosa unidad en voces como grito al mundo de la necesidad de tener más amor que es el vínculo perfecto de unión. Aunque fue dedicada a Haití, su mensaje abarca al mundo entero.
Disfrútala, medítala y amala
Somos El Mundo Por Haiti

"Espero que al final el amor no te falte"
(Expresión citada de la canción "Falta Amor")

---
---
English Publication
LOVE. We Need Love!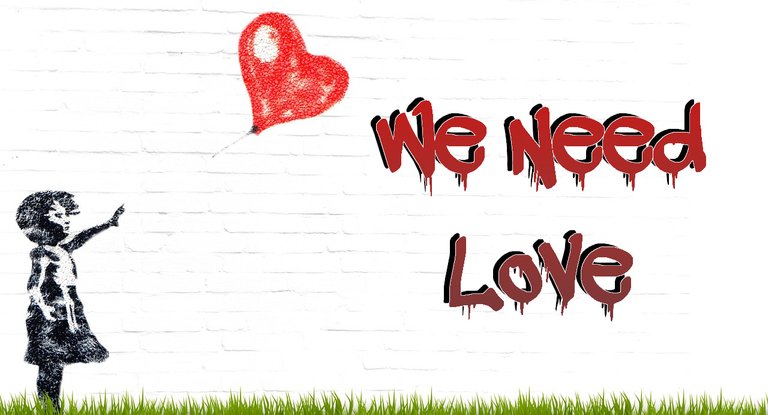 Pixabay courtesy of pixel2013

LOVE
The most perfect expression of unity, sincere affection and loyalty.

Love is so difficult to cultivate and so easy to lose. Necessary for life and the source of family and world unity.
She leaves along with a suitcase, when a head of household abandons her family, because of problems, disagreements, insecurities or simply cowardice. Where distance extinguished the flame of love and turned it into a cold night. Where tears run down the face of a little boy to see his home and shelter destroyed, repressing his heart to true love. And where a paper and pen erase a contract of eternal love and unfulfilled promises.
He leaves after a desire turned into infidelity, leaving a shattered heart that does not know if it will put all its pieces back together again. Generating insecurities, distrust and depression. Dividing homes and disrespecting love.
He went after that friend you considered your brother, where lies and betrayal faded a friendship of years. Shared moments, joys and sorrows lost in resentment and unforgiveness.
He left in search of an unrequited love, where you gave body and soul to an indifferent heart that did not feel the same, that did not know how to value the greatness of a sincere love.
He went to a grave full of tears, where you thought to go first. Clinging to an intangible hope that becomes your only anchor to this loveless world. The death of the one you love turns into a black day that you will carry for the rest of your life as a sad mourning.
That lack of love that is born at home is transported to the world, where day by day people die because of selfishness. Where the cries of a tenacious war take over an empty place. Where violence increases and racism divides us. Where the difference between rich and poor becomes more and more evident. Where the word love begins to fade into hate.
"We need love"

Sebastián Yatra, Ricky Martin - Falta Amor (Official Video).
---
Every day little rays of hope for love are born. In every child that comes into the world there is innocence, there is light, there is illusion; that must be cultivated at home so that they grow up firmly established in a pure heart and can be taken to the world.
Love is forged by forgiving mistakes, and apologizing for our failures. Valuing every detail and gesture that our partner makes to us, being grateful.
Eliminating from our mind the word hatred and rancor, and freeing ourselves from everything that disturbs our thoughts.
Filling our mind with positive thoughts and seeing the best in each person. Being empathic.
Seeing the word LOVE as the solution to the great problems of the world.
"Let us love more and free ourselves from hatred and resentment."

"I'd rather die of love, than to lack love"
(Expression quoted from the song "Falta amor".)

The song "We are the world" reflects a beautiful unity in voices as a cry to the world of the need for more love which is the perfect bond of union. Although it was dedicated to Haiti, its message encompasses the entire world.
Enjoy it, meditate on it and love it.
We Are The World For Haiti (Latin Version)

"I hope that in the end love will not be lacking in you"
(Expression quoted from the song "Falta Amor".)



Recursos utilizados en la publicación: / Resources used in the publication:
Separador: pixabay by GDJ, Pixabay by Inactive account – ID 7089643, Pixabay by OpenClipart-Vectors.
Banner: pixabay by Sponchia, editado por mi / edited by me.
Links: creados por mi, recurso utilizado / created by me, resource used pixabay by OpenClipart-Vectors
Editores: / Editors: Canva, PowerPoint, GIMP.
---
---
---