My Brother's Favorite Recipe || Spaghetti And Fish Sauce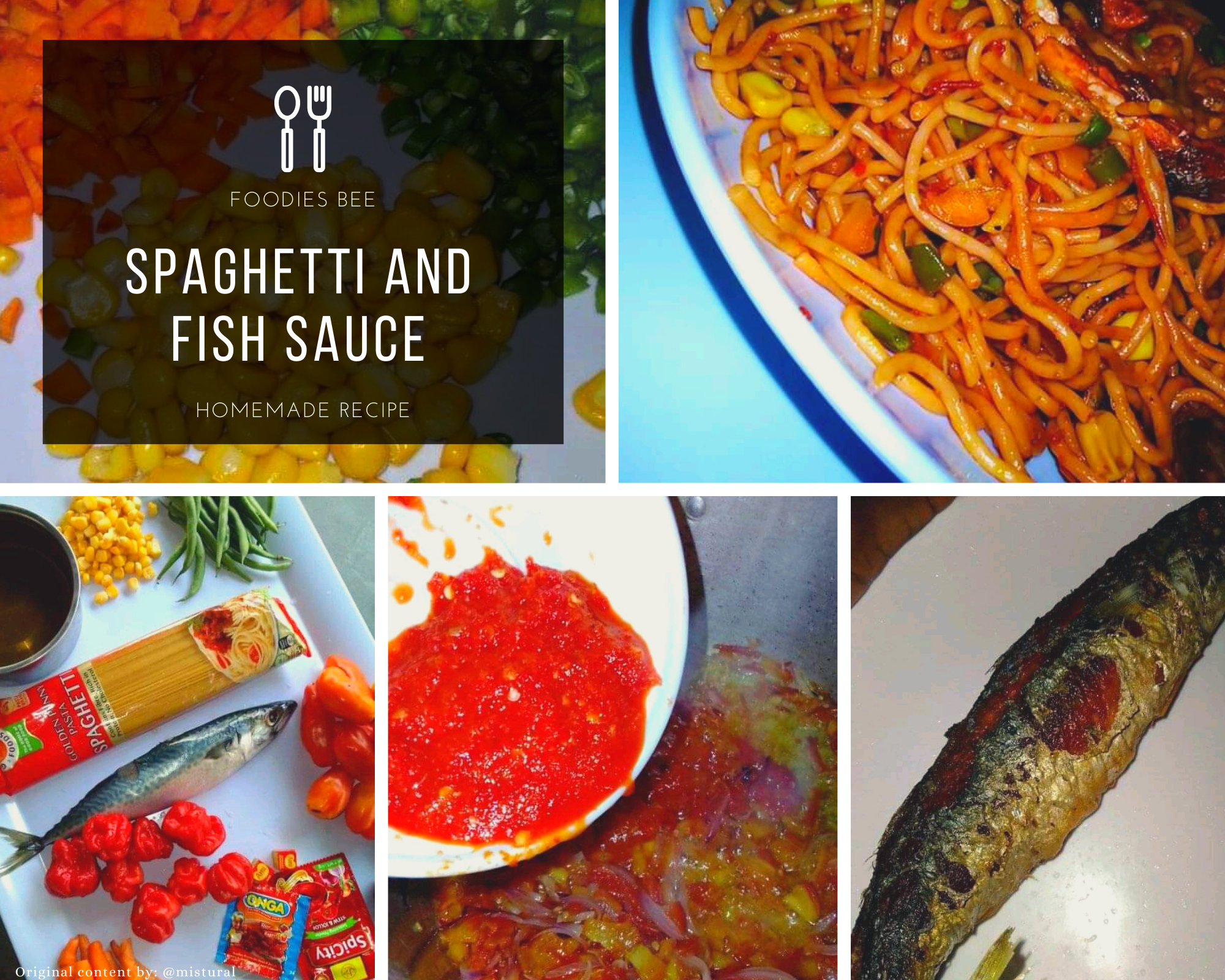 Spaghetti and Fish sauce is one of my brother's favorite recipes. It's easy to make and delicious. I adore the subtle fish flavor that pervades the sauce... yum! To make it, you'll need a very soft fish... but any fish suitable for soup will suffice. I normally prepare it with Titus fish, which is also rather pricey. Because you're making a sauce, it's crucial to use a large fish rather than a little one, with the innards removed, and to cook it with the bones and head intact, as this is what gives the sauce its flavor. If you want, you can debone it once it's cooked and eat it with your Spaghetti or afterward...
The Ingredients
Golden Penny Spaghetti

1 Big Titus Fish

Red Pepper and Tomatoes

Carrot and Green Leaf

Sweet Corn

Vegetable Oil

Maggi and Spices

Salt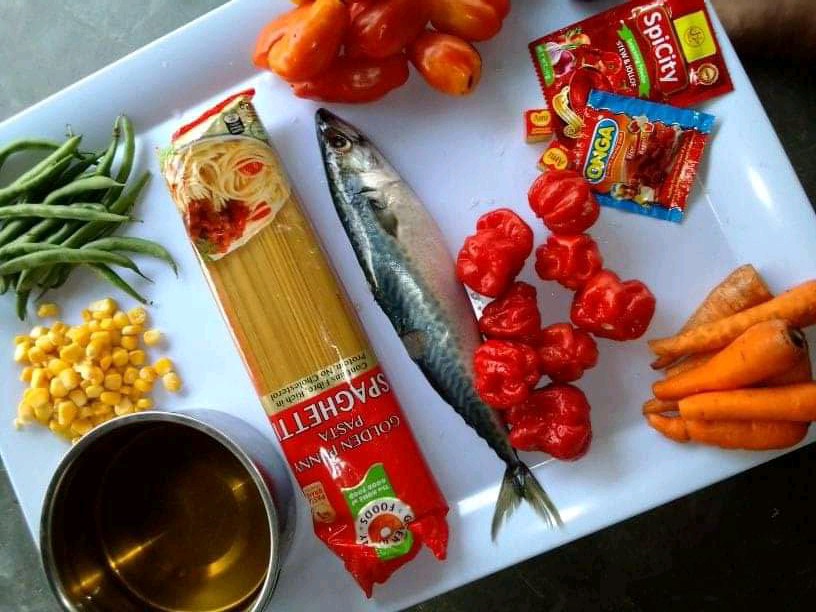 Step 1: The very first thing to break the spaghetti to your preferred size, you can as well cook it without breaking definitely your choice, then parboil with the vegetable oil and water (make sure you add enough vegetable oil)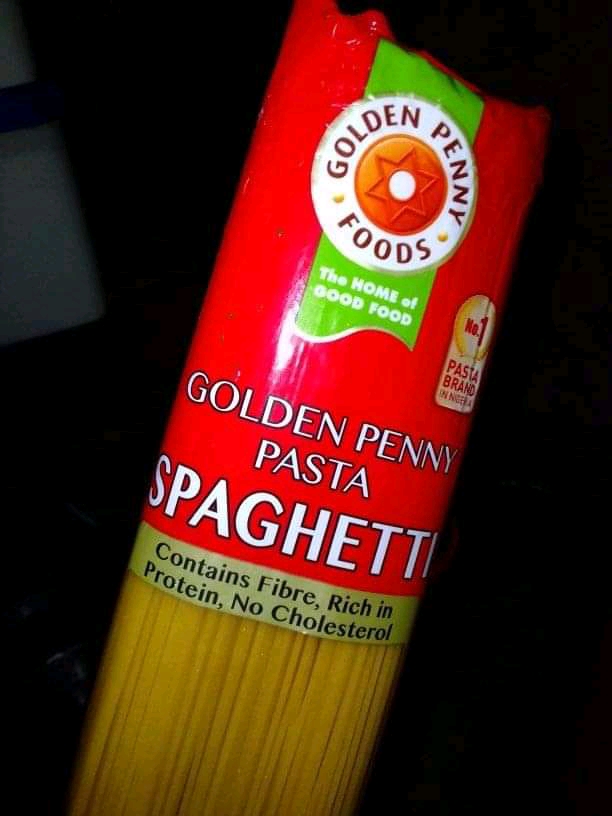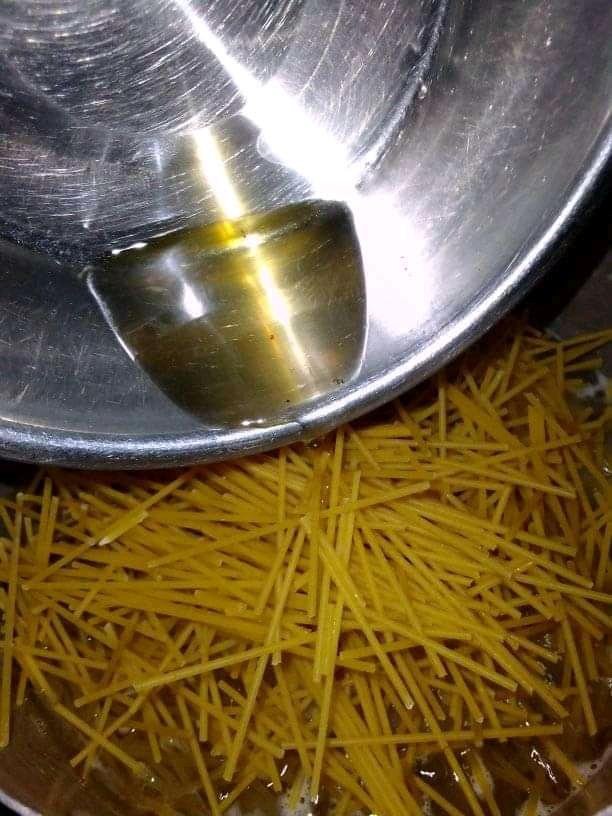 Step 2: Allow the spaghetti to cook for 15 minutes, then reduce the heat or off it. Then in another pot, add the vegetable oil and pre-heat for a minute then add the sliced onions and fry for some minutes.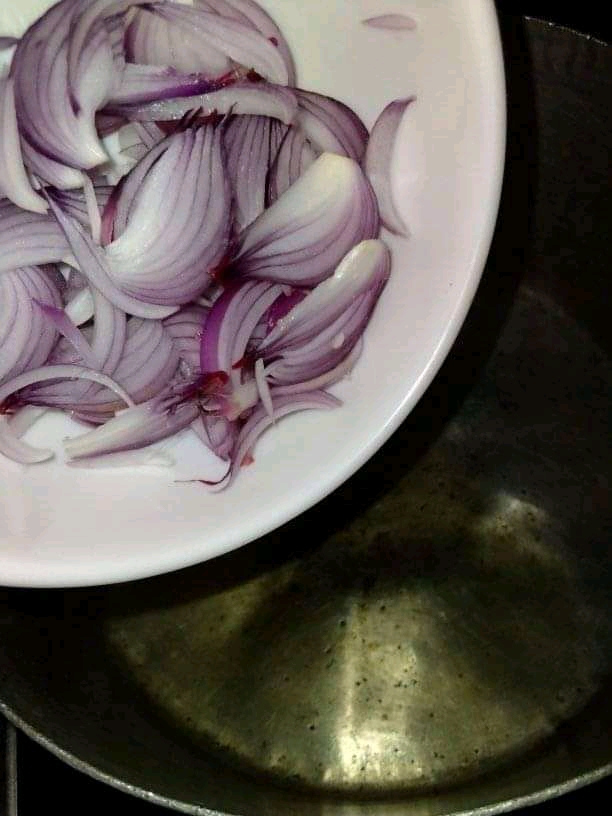 ---
Step 3: Wash the tomatoes and sliced it to your preferred size and add it to the sauce.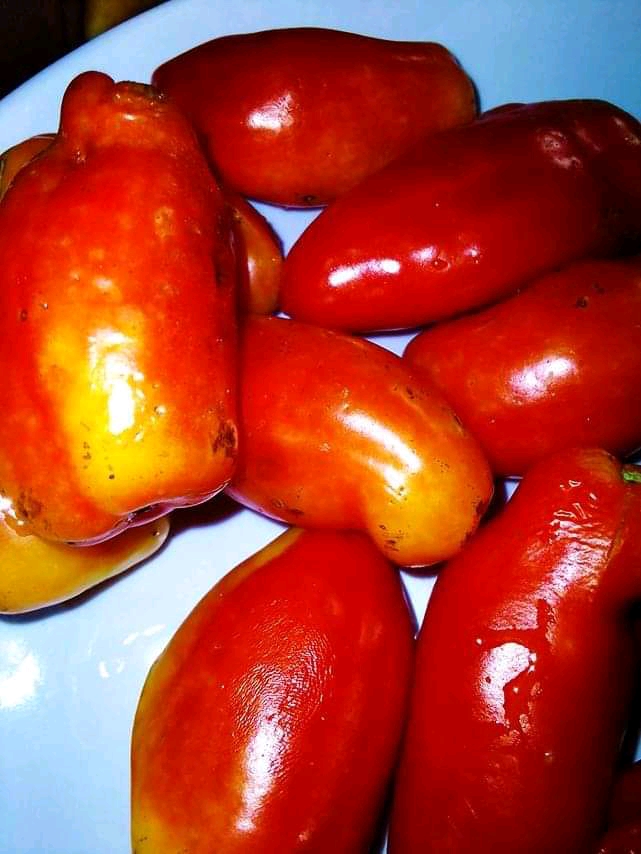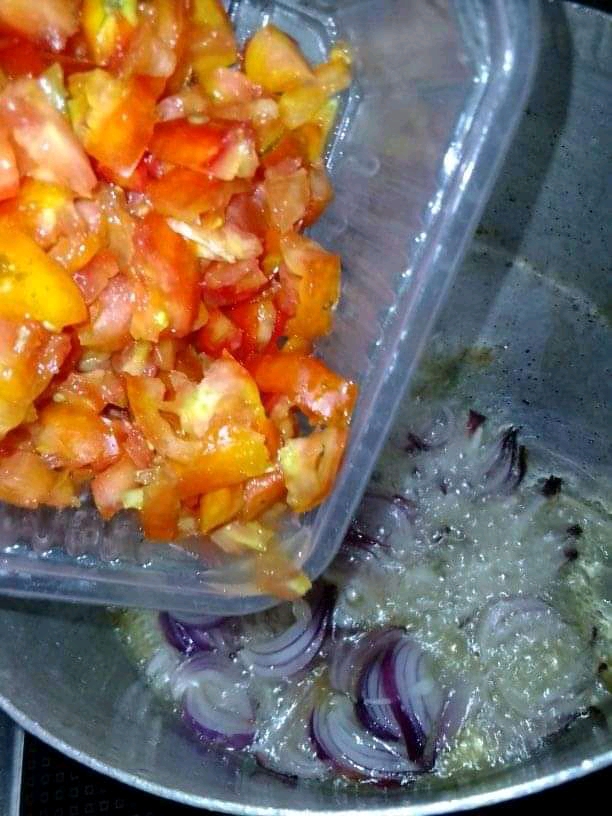 ---
Step 3: Wash the Pepper, blend it and add it to the sauce as well.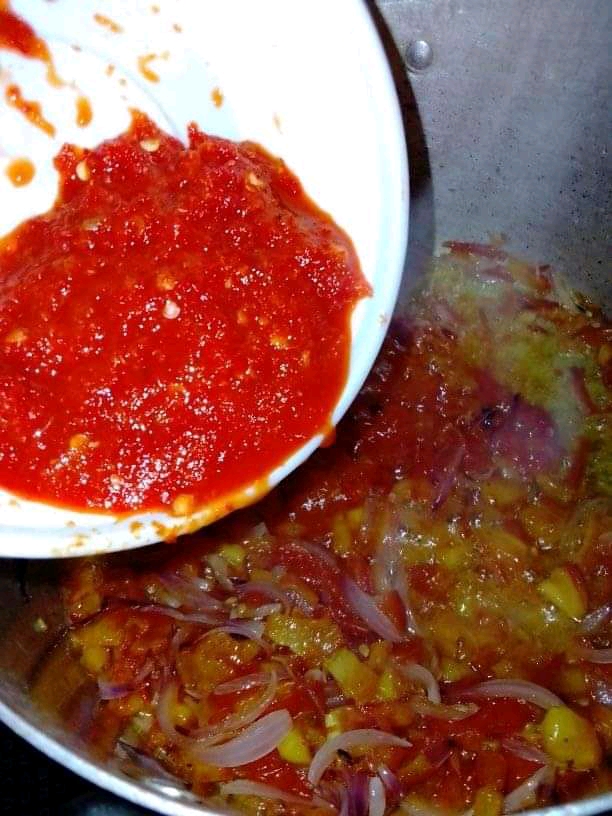 ---
Step 4: Now add the spicity, Maggi and salt to taste.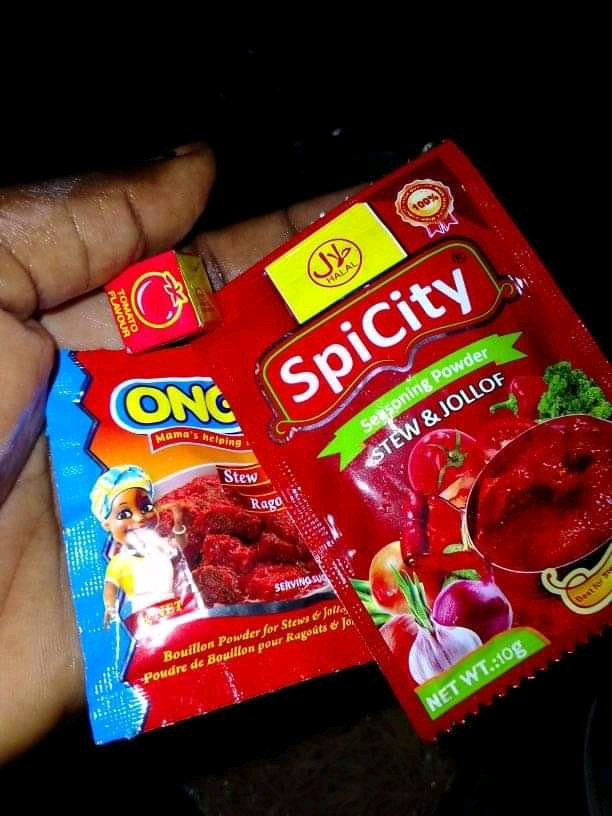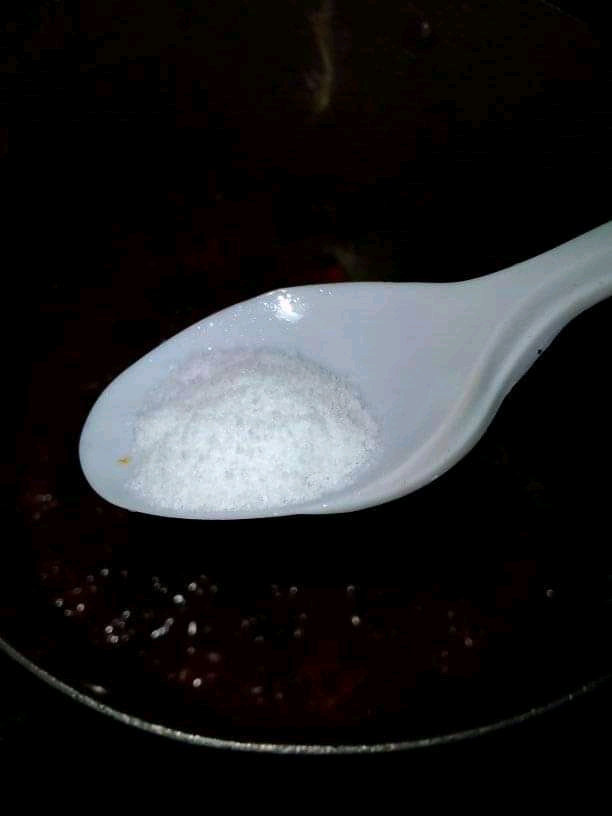 ---
Step 5: The next thing is to move to the fish, sauce the first by greasing with pepper and pre-heat then you remove the bones and add it to the sauce.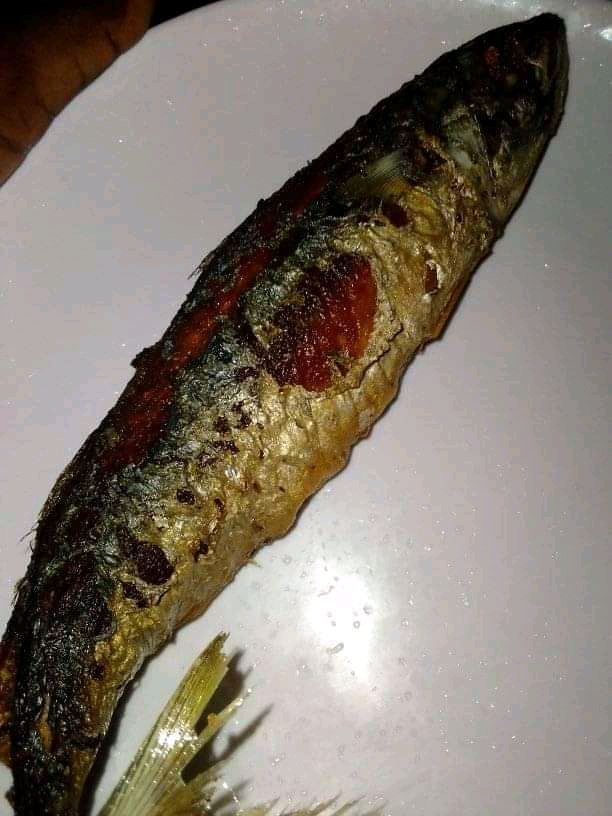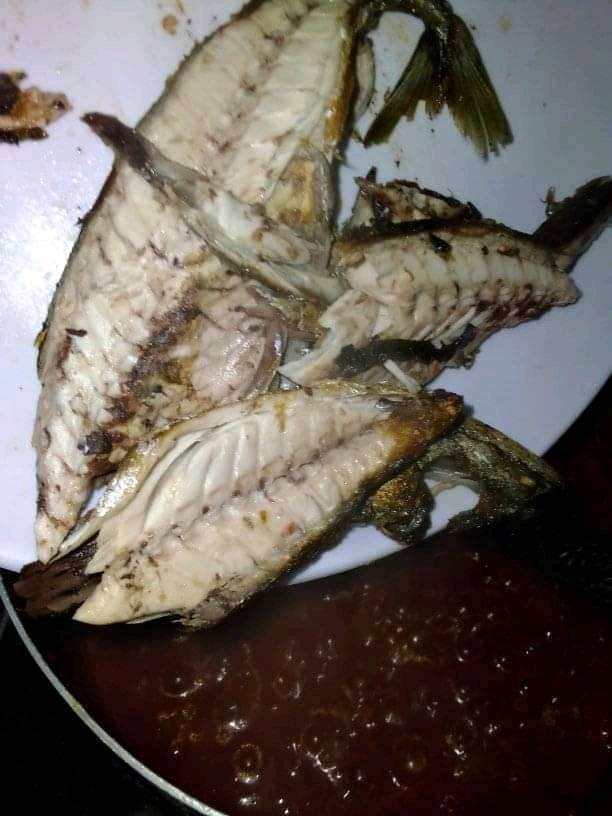 ---
Step 6: Remember we parboiled the spaghetti, now add it to the fish sauce and stir very well. Remove from heat and set aside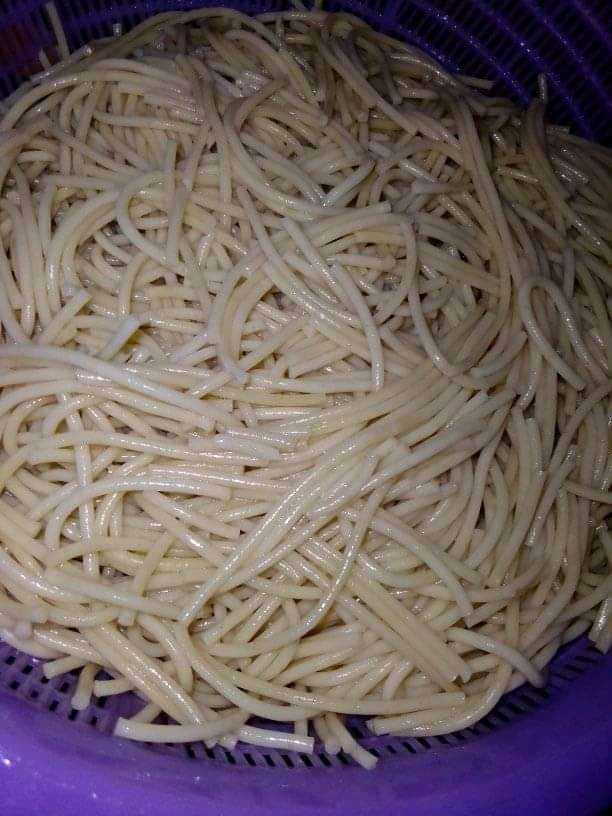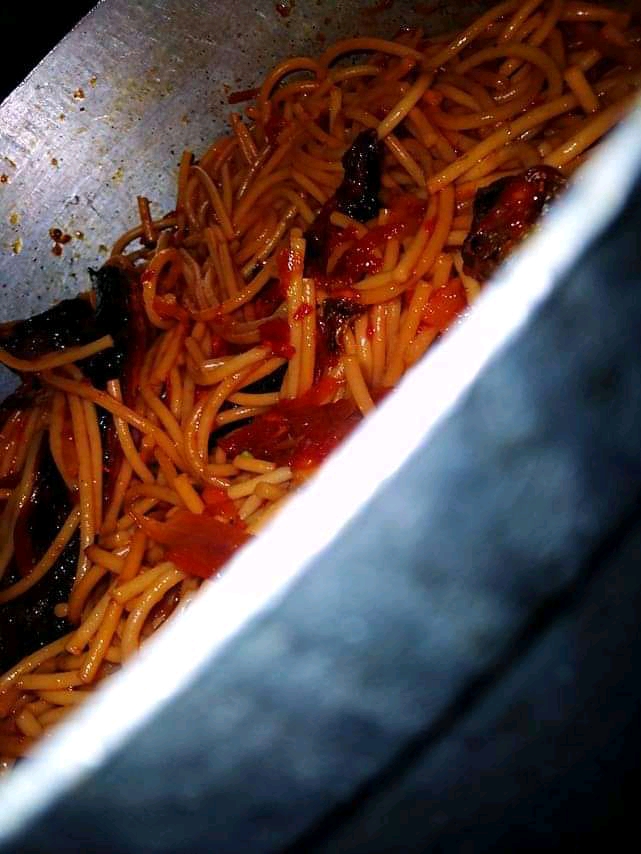 ---
Step 7: In another pot, add vegetable oil and pre-heat, then wash and slice the green leaf and carrot.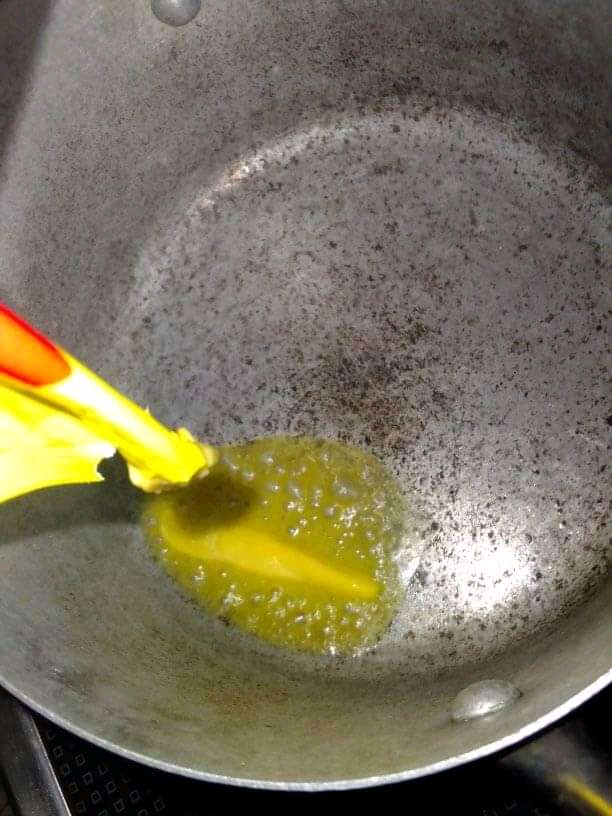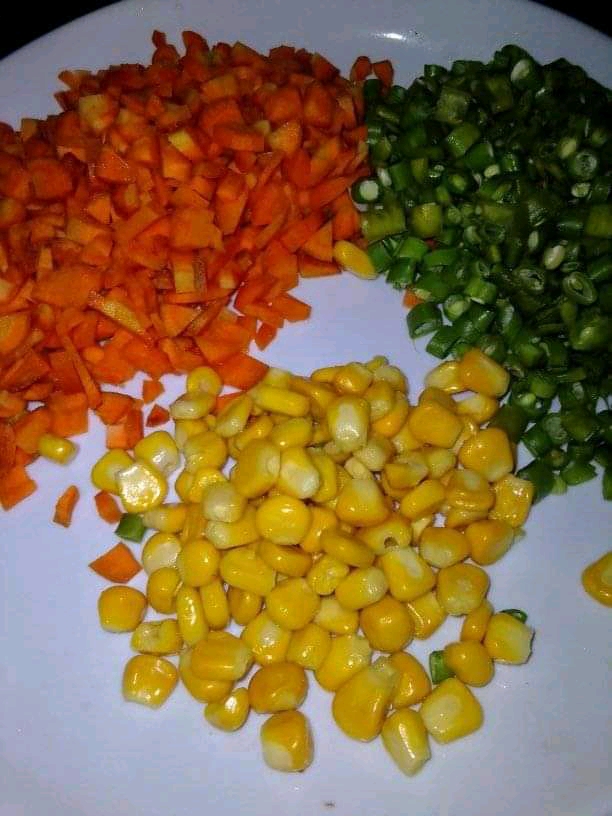 ---
Step 8: Add the sliced green leaf, carrots and the sweet corn and fry for 3 minutes, then add the spaghetti and stir together.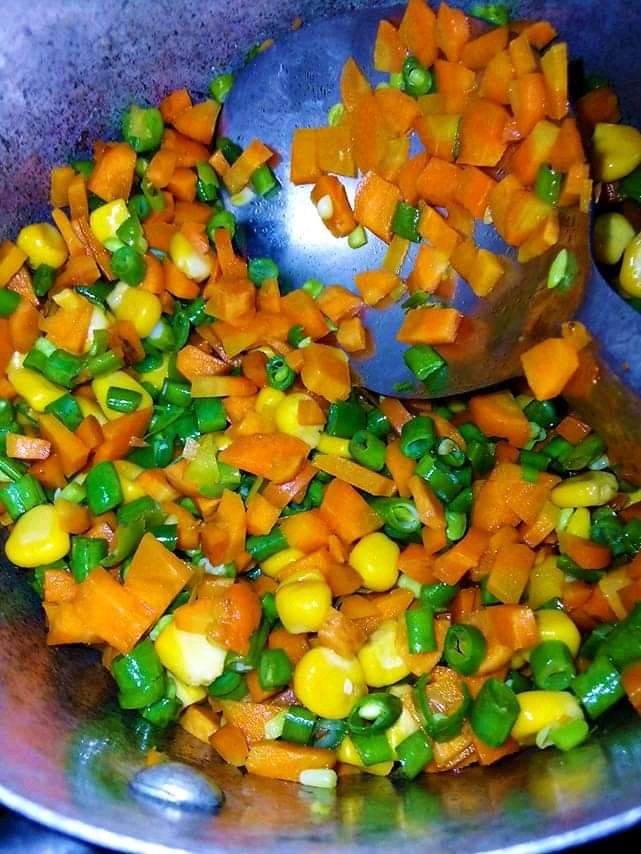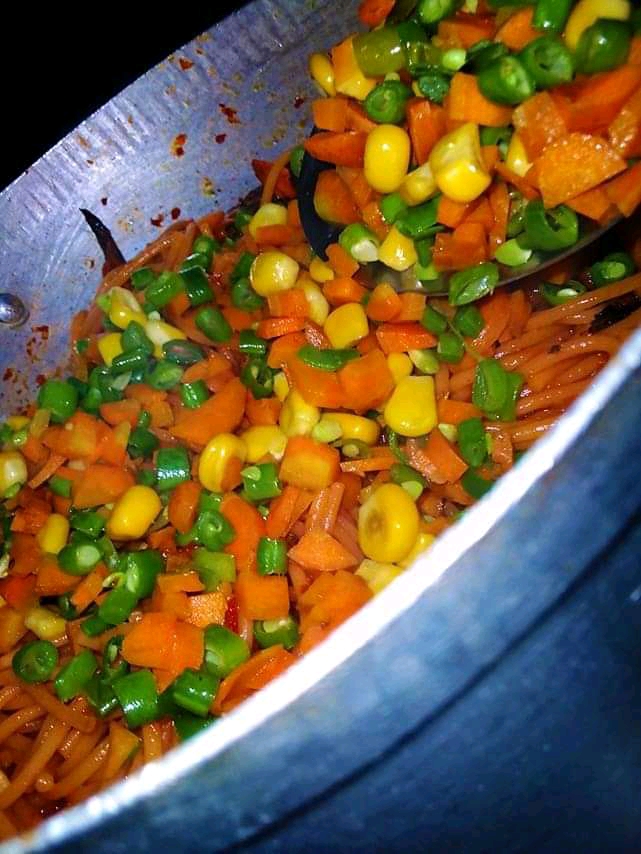 ---
Step 9: Keep stiring to avoid burnt, remove from heat and serve. You can enjoy with any chilled drinks or juice.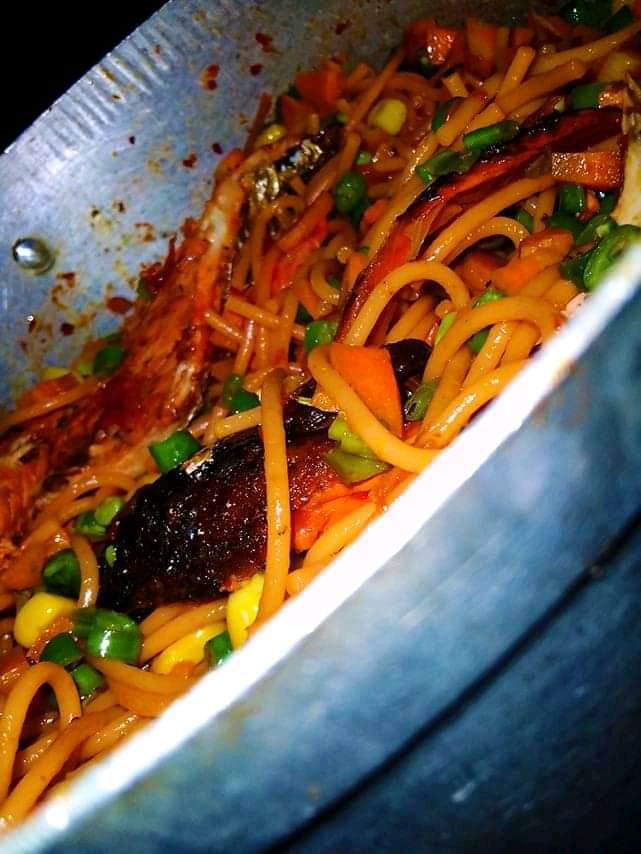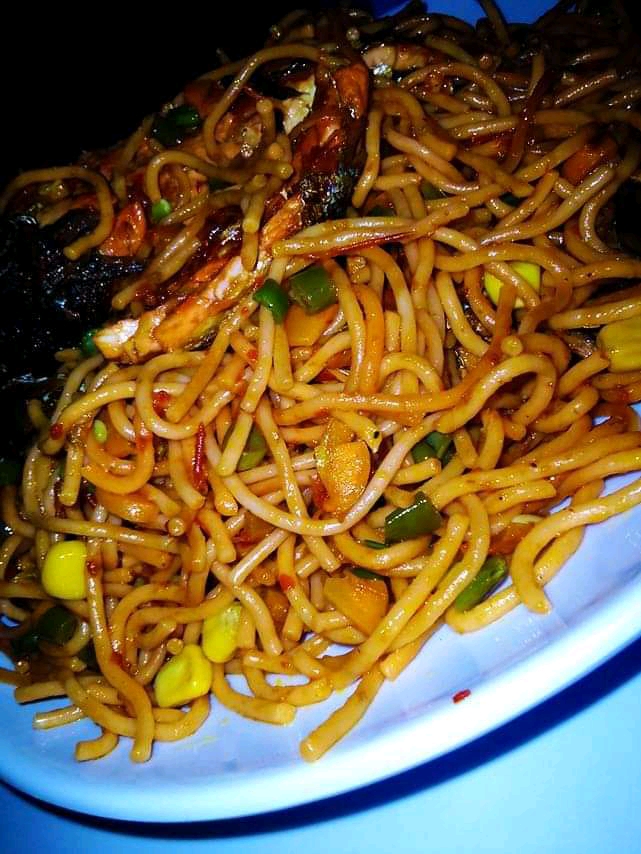 ---
---
Thank you for visiting my blog ♥️. I hope you have learnt one or two things from my blog today, you can follow me for more quality contents, you can check out My Introduction Post To know More About Me
---
---
If you find my article useful or interesting, please appreciate my work by leaving a comment, upvote, and probably rehive it so that more users can see it.
---
---
---
---