Italian Dish || My Homemade Plantain Frittata Recipe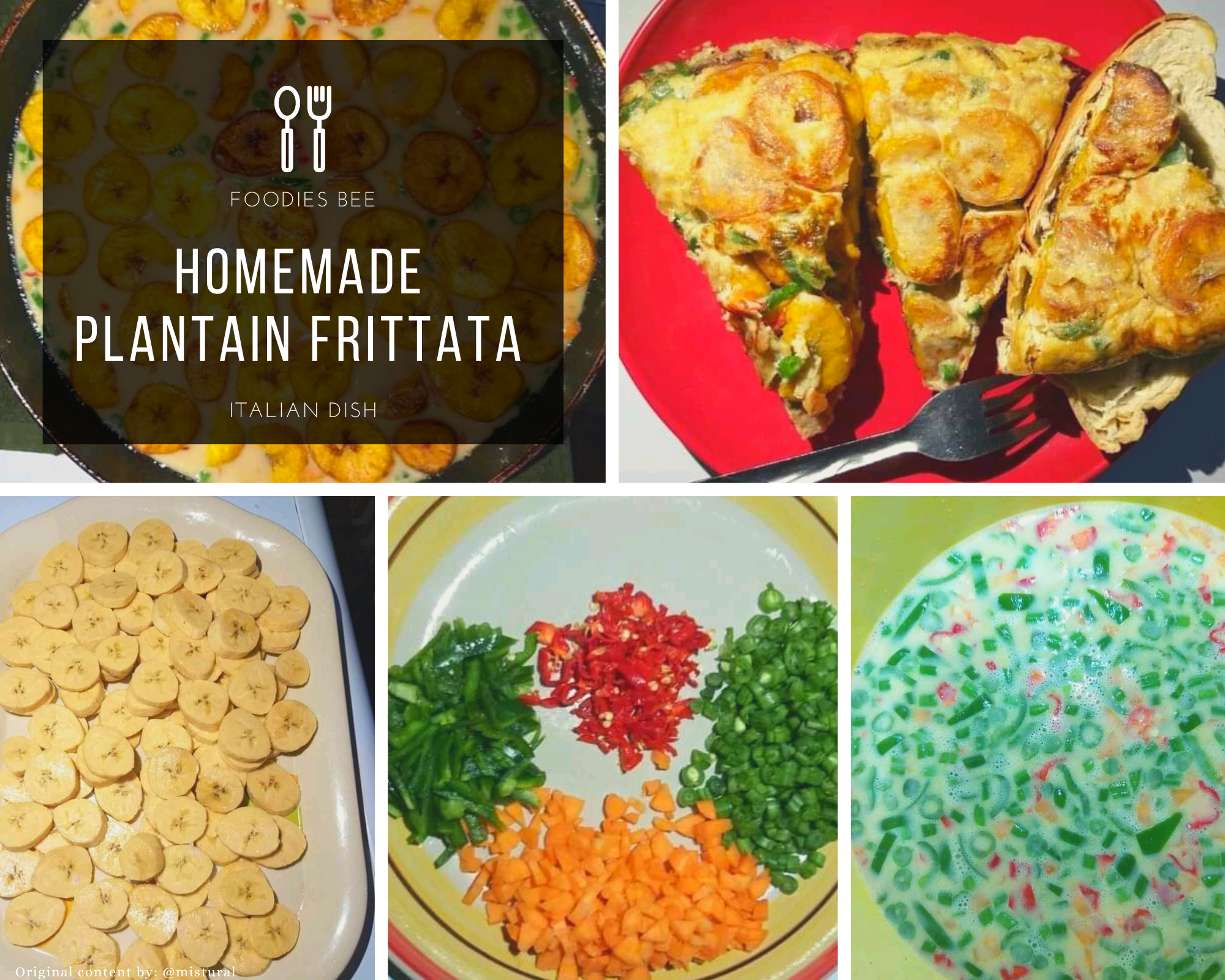 Are you looking for a fun way to spice up your breakfast routine? Or you're sick of making your beloved plantain and egg breakfast the same way every time?
Plantain Frittata is a plantain and egg meal created by combining fried plantains, eggs, vegetables, and meats in a baking tray and baking them like a casserole in the oven or slowly cooking them on the gas stove. This meal is an Italian egg-based meal that resembles an omelette and is generally enhanced with vegetables.
Preparing The Plantain Frittata
---
Plantain Frittata can be made in two ways, as previously indicated. One approach uses the gas stove, while the other uses the oven. Both procedures take about 30 minutes to prepare and are really simple.
The Ingredients
Green leaves and Vegetables.

Groundnut Oil for frying the plantain

Seasoning and Salt
The steps are very simple and straightforward
Step 1: Sliced the Plantain into your preferred size, chopped the carrots and green leaves and vegetables and set aside.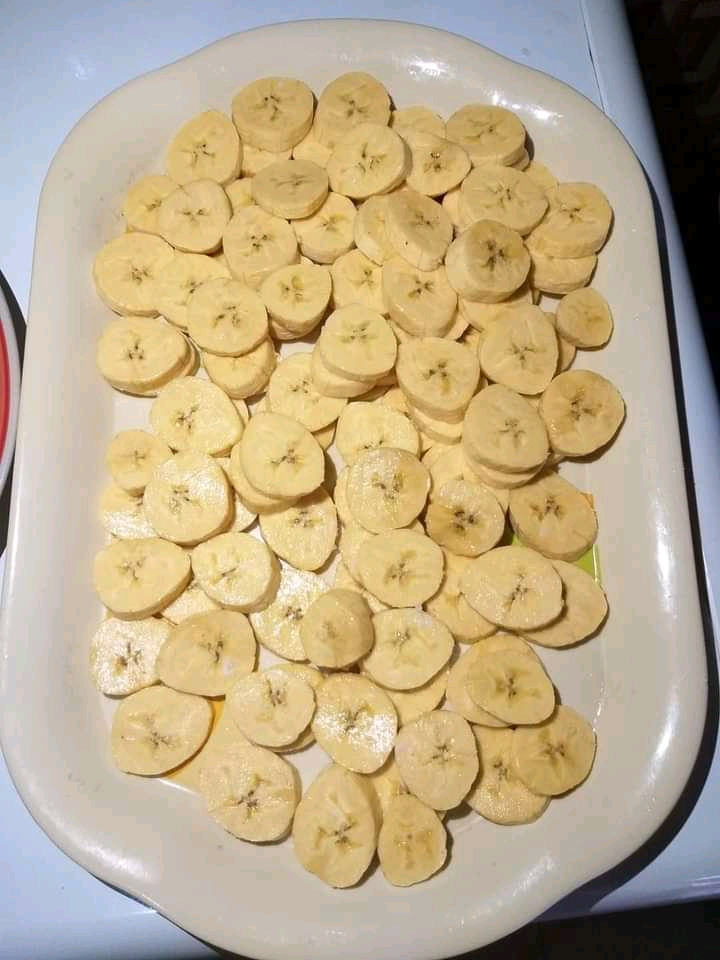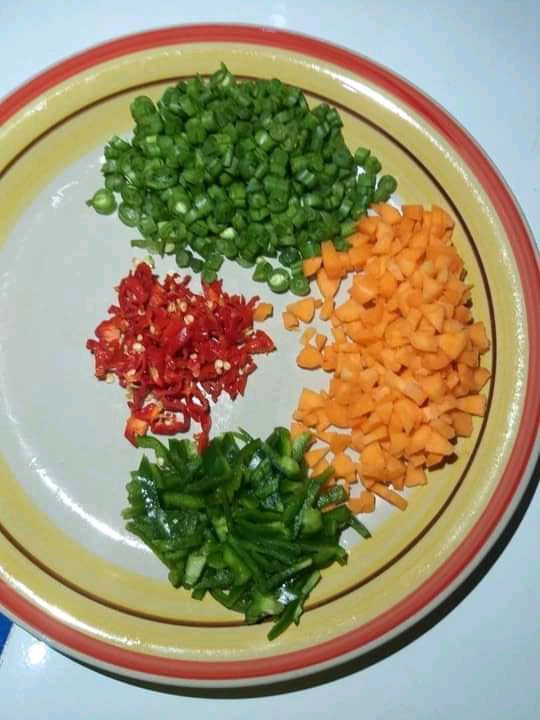 ---
Step 2: Fry the plantain in a sauce pan and set aside, now break the egg in small bowl, and add the carrots, green leaves and vegetables then don't forget the seasoning and salt to taste.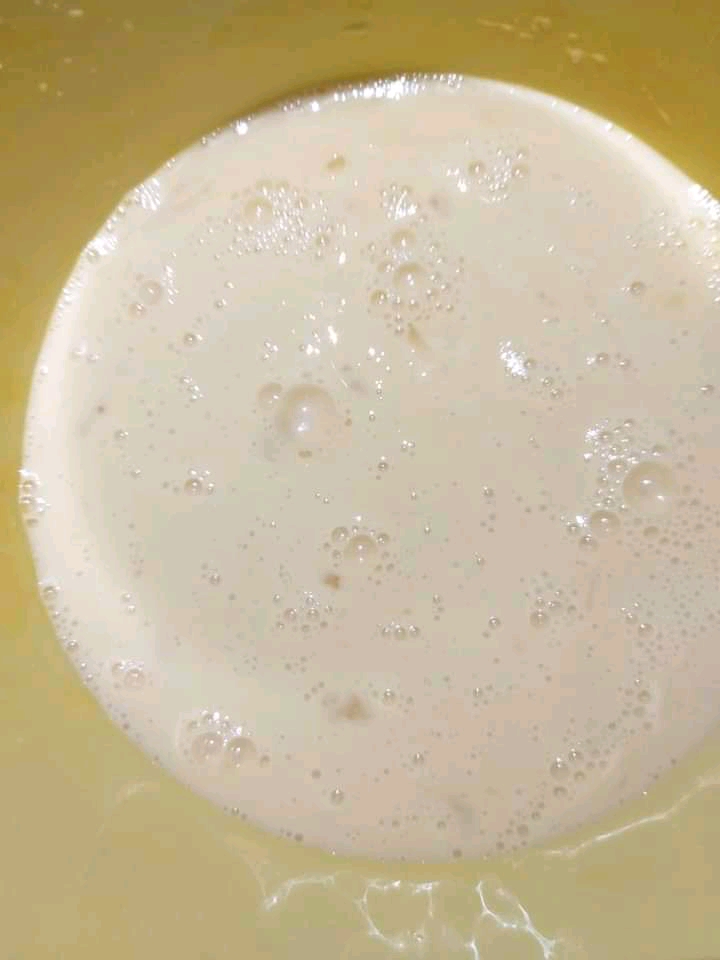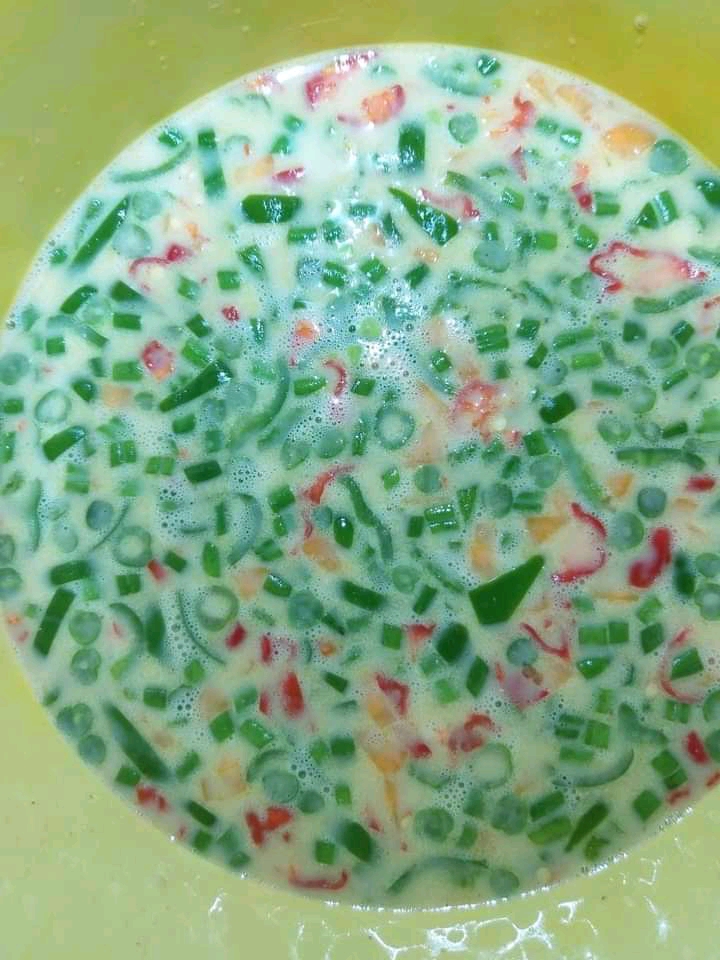 ---
Step 3: Gently pour the mixture in a baking tray or pan and arranged the fried plantains into it. Then move it to the oven and bake for 30 mintues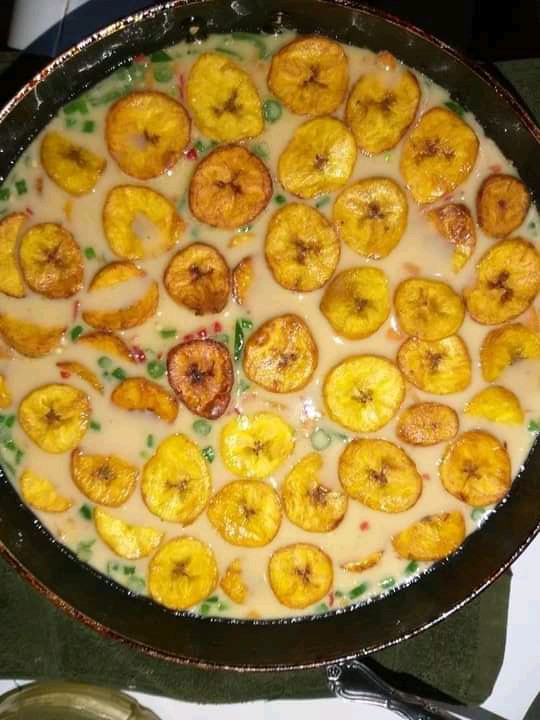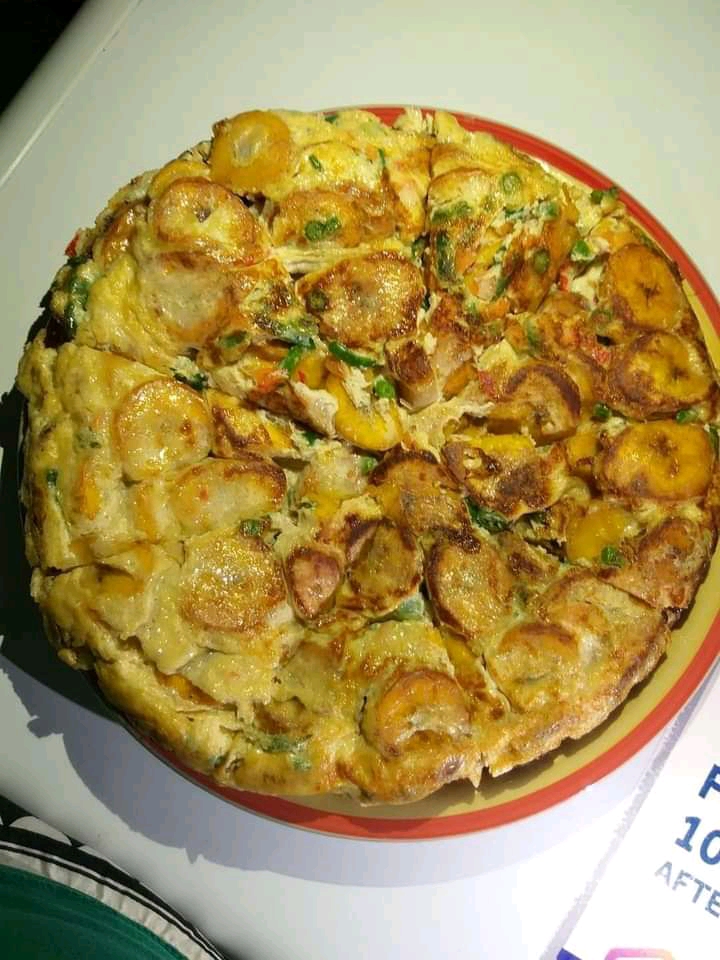 ---
Step 4: Serve and enjoy with anything, you can use it in place of pizza, you can as well use it to eat bread that is what I did in my own case. You can decided to enjoy with cold water, soft drinks or any you want.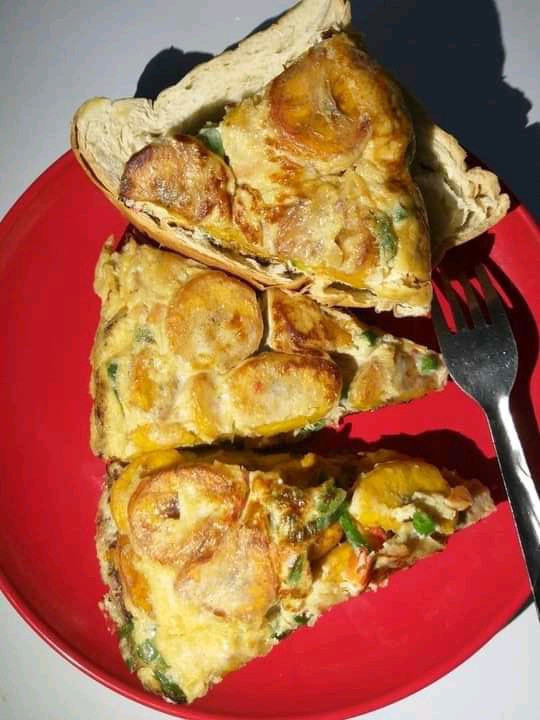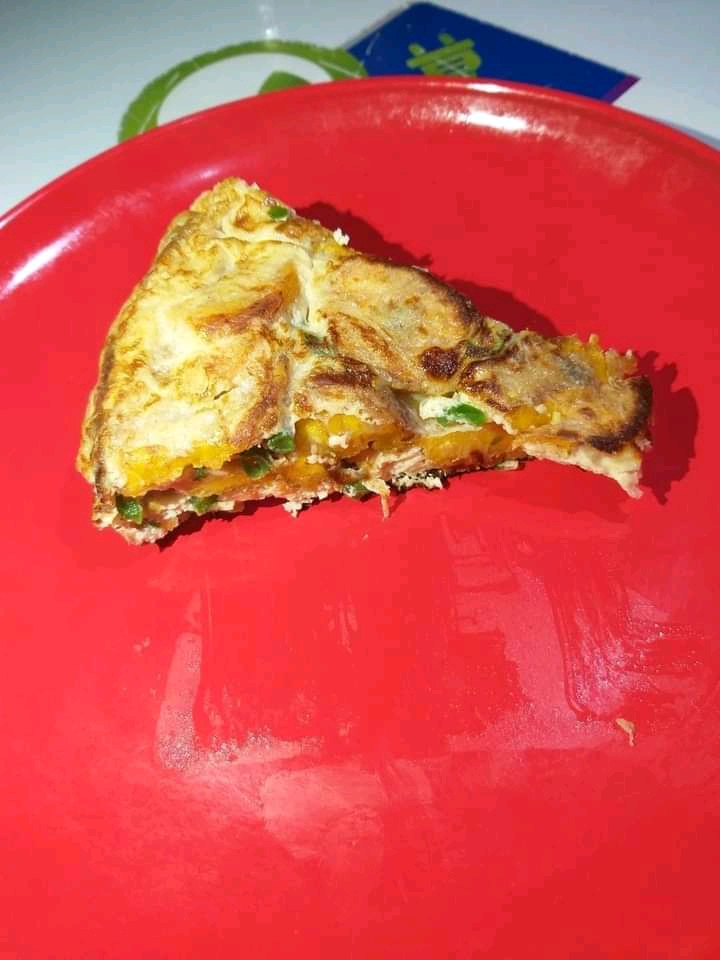 ---
Thank you for visiting my blog ♥️. I hope you have learnt one or two things from my blog today, you can follow me for more quality contents, you can check out My Introduction Post To know More About Me
---
---
If you find my article useful or interesting, please appreciate my work by leaving a comment, upvote, and probably rehive it so that more users can see it.
---
---
---
---