A Typical Lunchtime Treat || Homemade Moi Moi (Beans Pudding) || Prepared Using Banana Leaves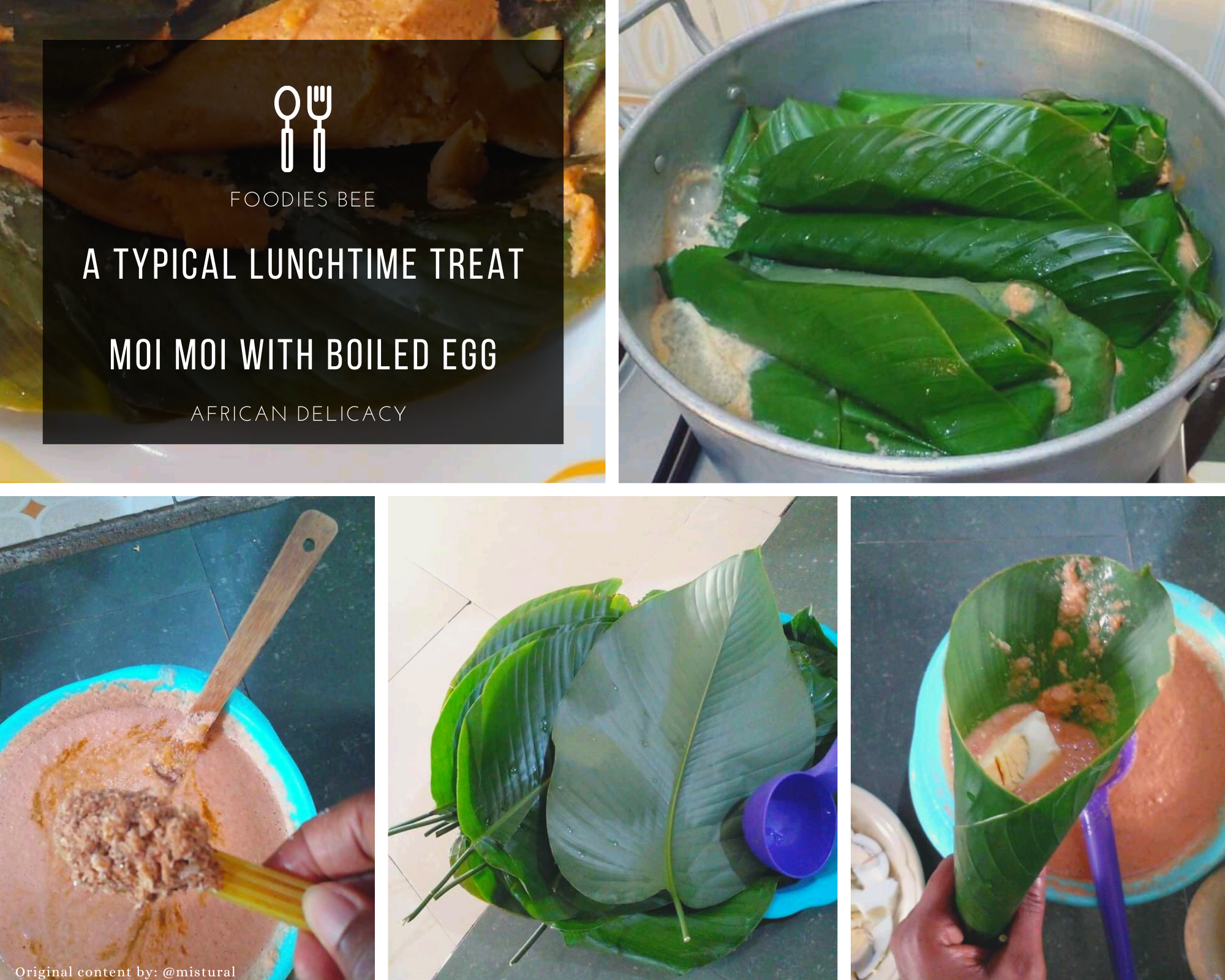 This afternoon I decided to try one of the most popular African delicacy Moi Moi (beans pudding) as my lunch.
Moi Moi is a traditional Nigerian dish consisting of steaming ground beans and spices.
Moi Moi (Beans Pudding) is frequently served at parties, wedding ceremonies, and other festive occasions.
Moi Moi is normally eaten as a meal on its own, but it is frequently served with other Nigerian dishes such as custard, fried rice, boiled white rice and stew, Jollof rice, and many others.
This delectable supper can be prepared in a variety of ways. Cooking Moi Moi in Banana Leaves, Aluminium Foil Bags, small nylons or cups, Uma Leaves, or heat proof nylons is the most usual method.
In my own case I will be using the banana leave to cook my own
The ingredients
Blended Beans together with Pepper

The Banana Leaves

Boiled Eggs

Crayfish

Maggi and Salt to taste
Step 1: Pour the beans paste in a big bowl add the Maggi and salt and stir, then wash the banana leaves.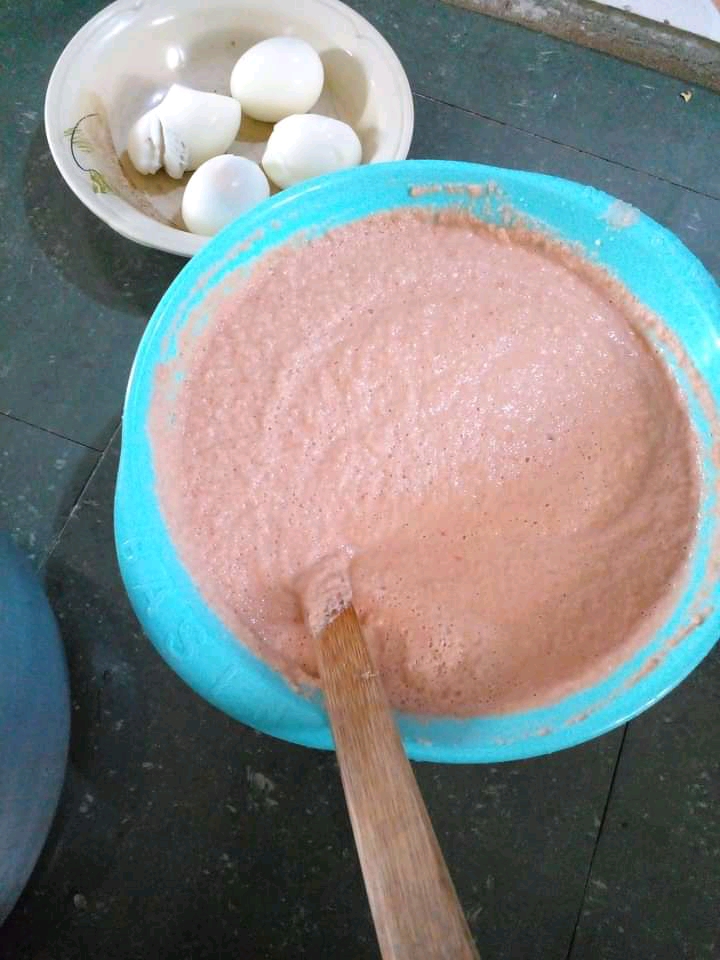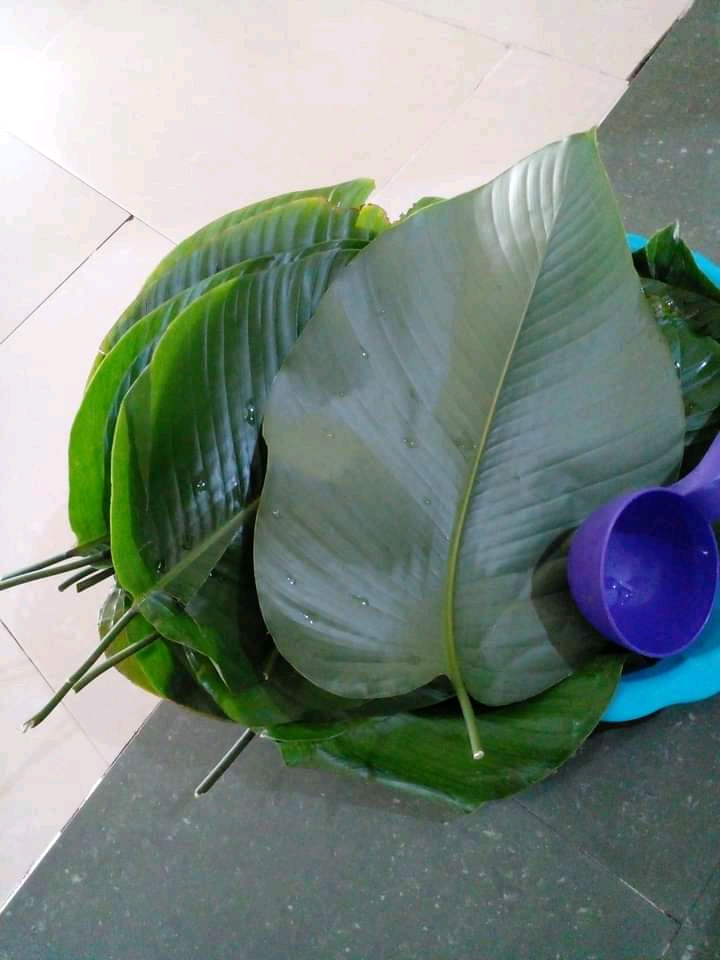 ---
Step 2: Now add the blended Crayfish and keep stiring till it incorporate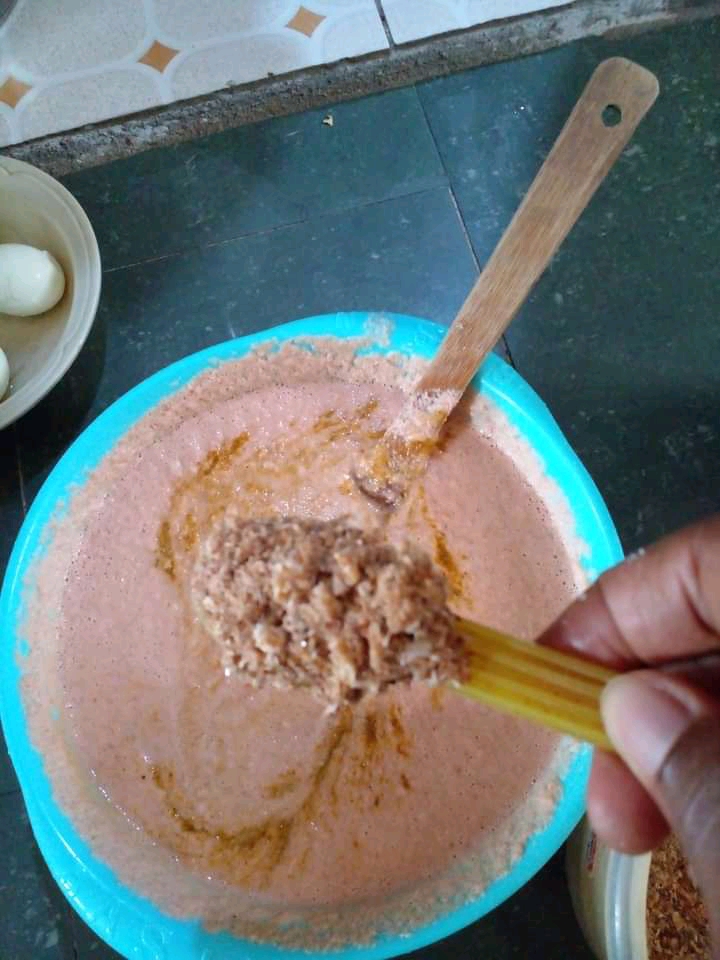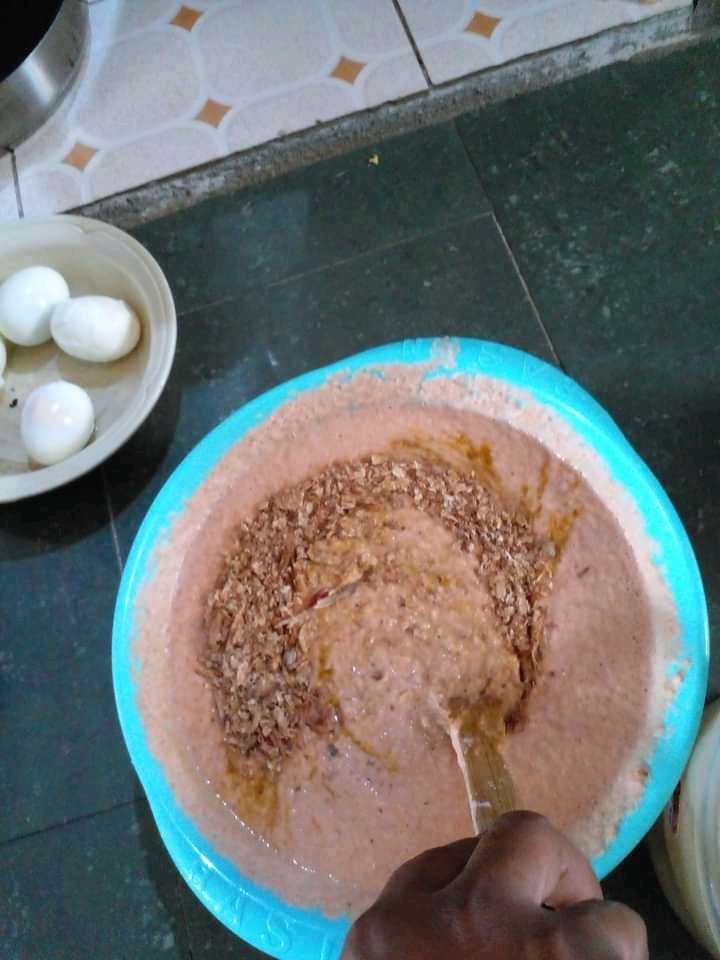 ---
Step 3: Now take one of the banana leaf and fold in a cone shape and pour the mixture, make sure you bend the tips at the down to avoid spillage. Gently add the egg, repeat it for the remaining banana leave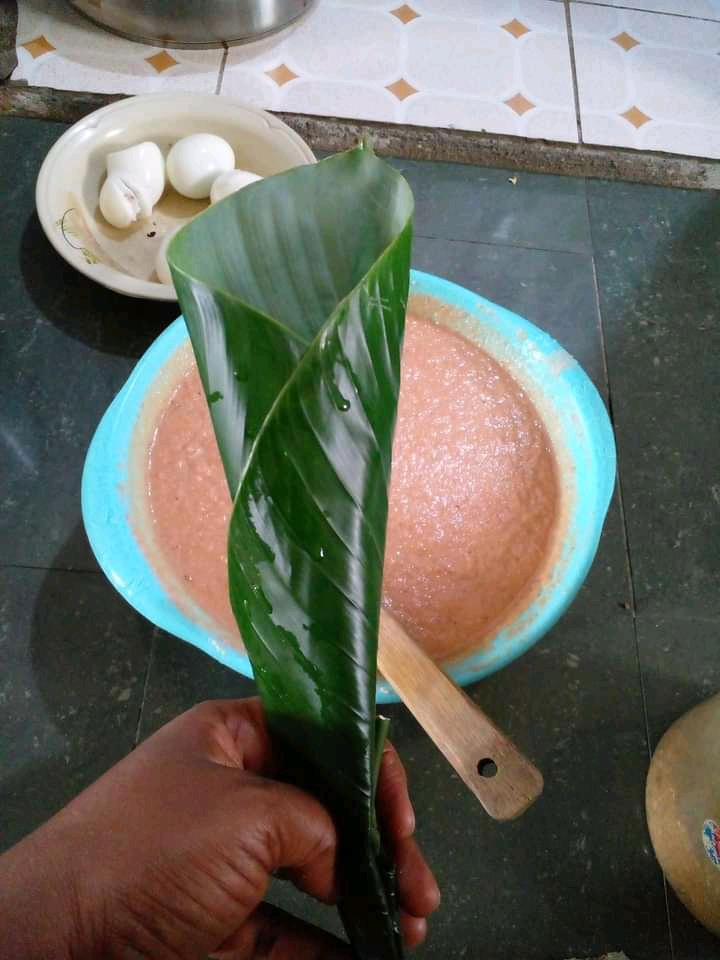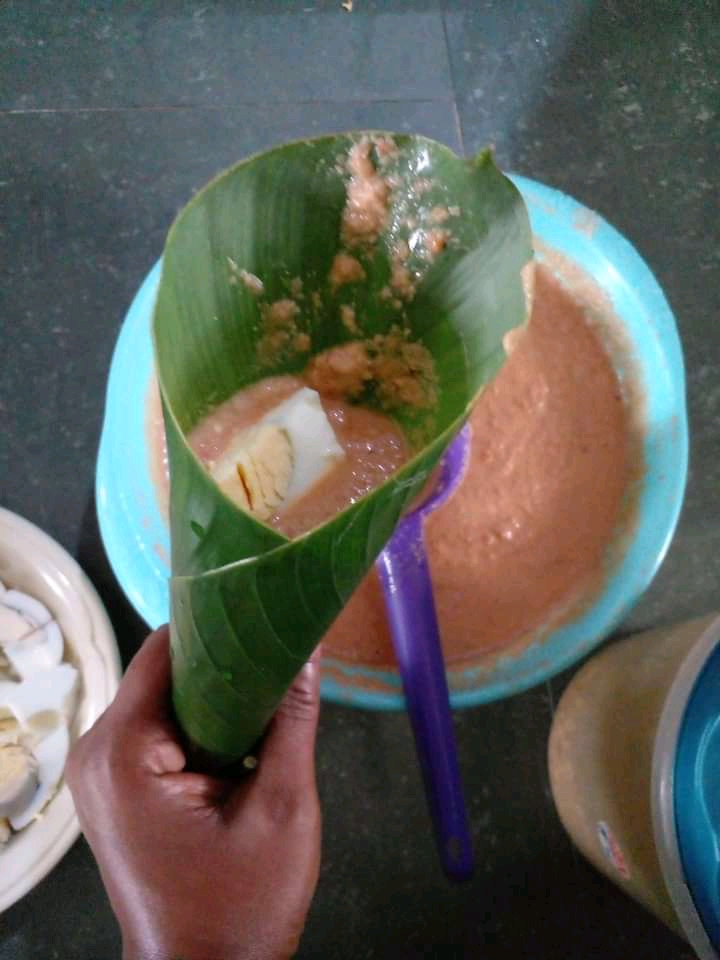 ---
Step 4: Place a pot on a medium heat and boil some water, gently arrange the it and allow to cook for some, keep checking and adding water to avoid burnt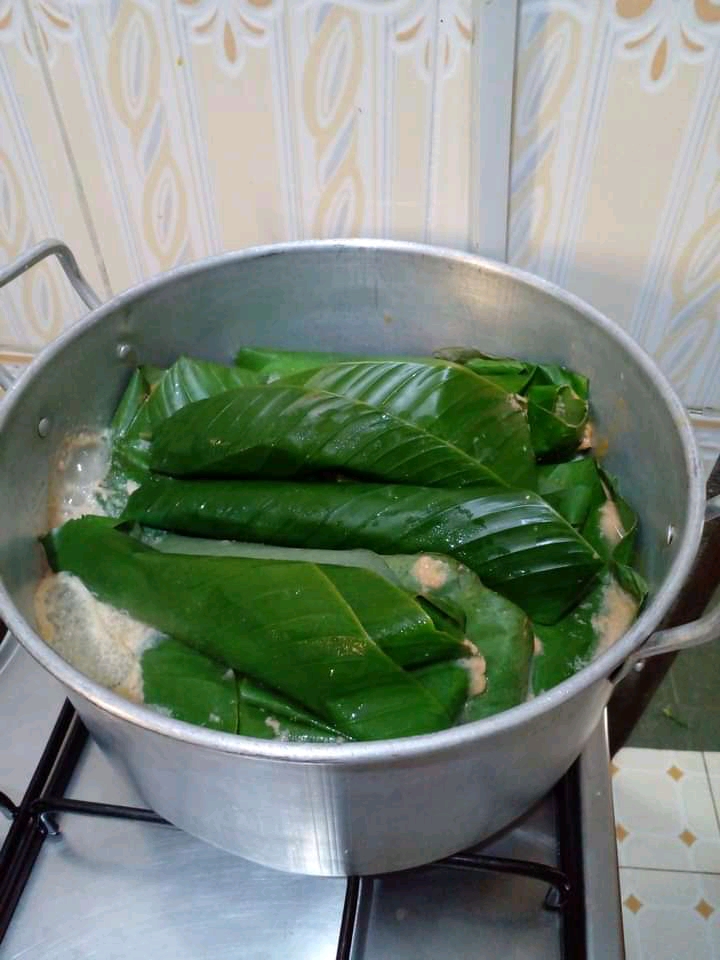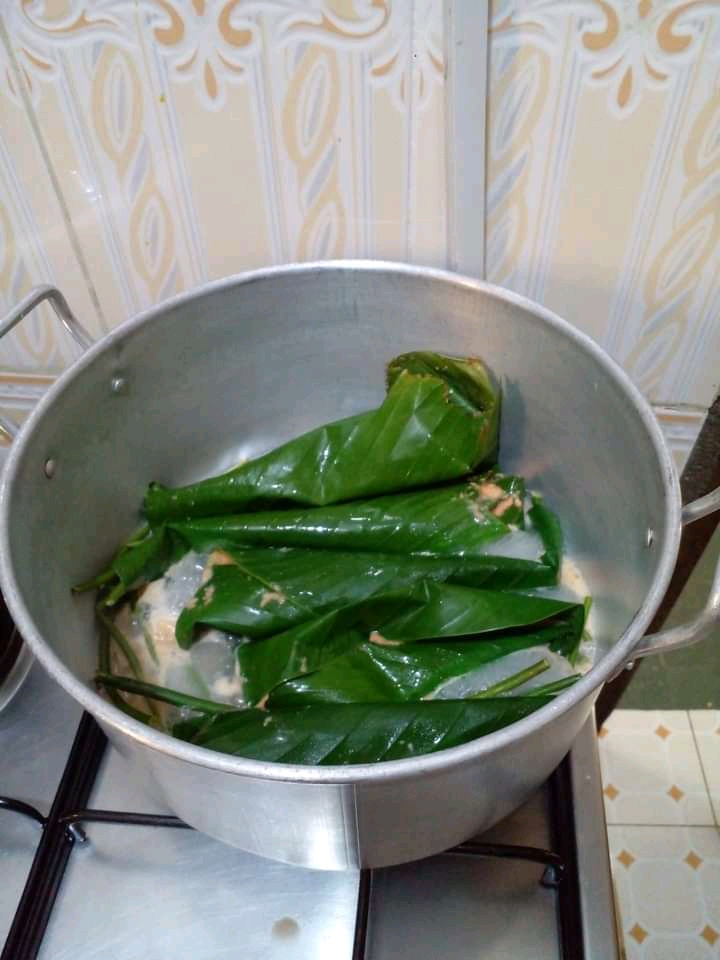 ---
Step 5: Remove from heat and unwrap the leaves and enjoy with any meal or chilled drink basically your choice.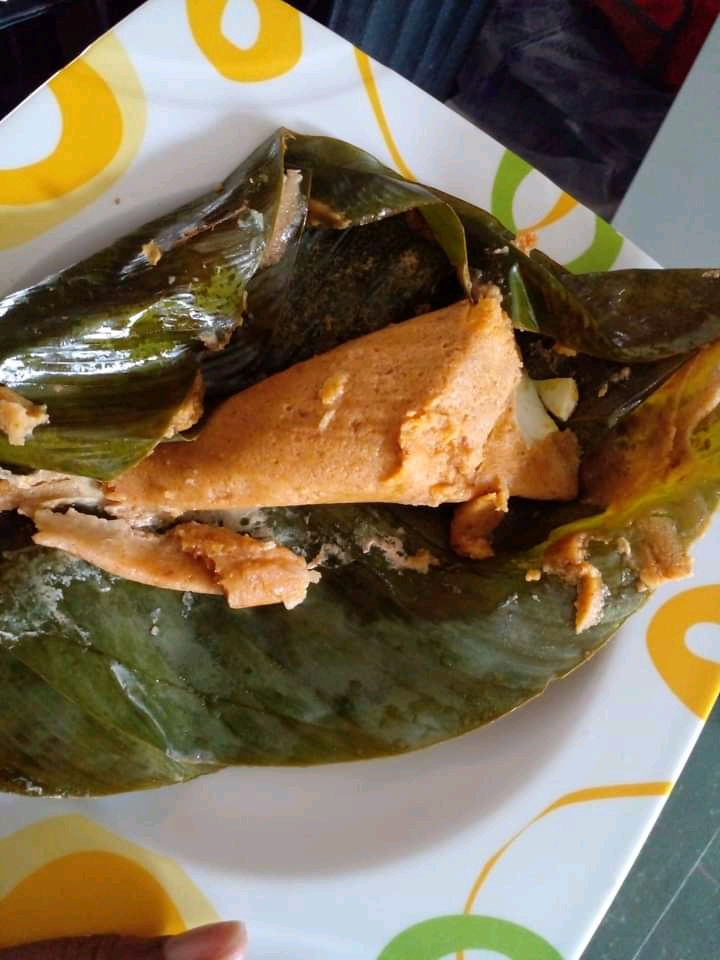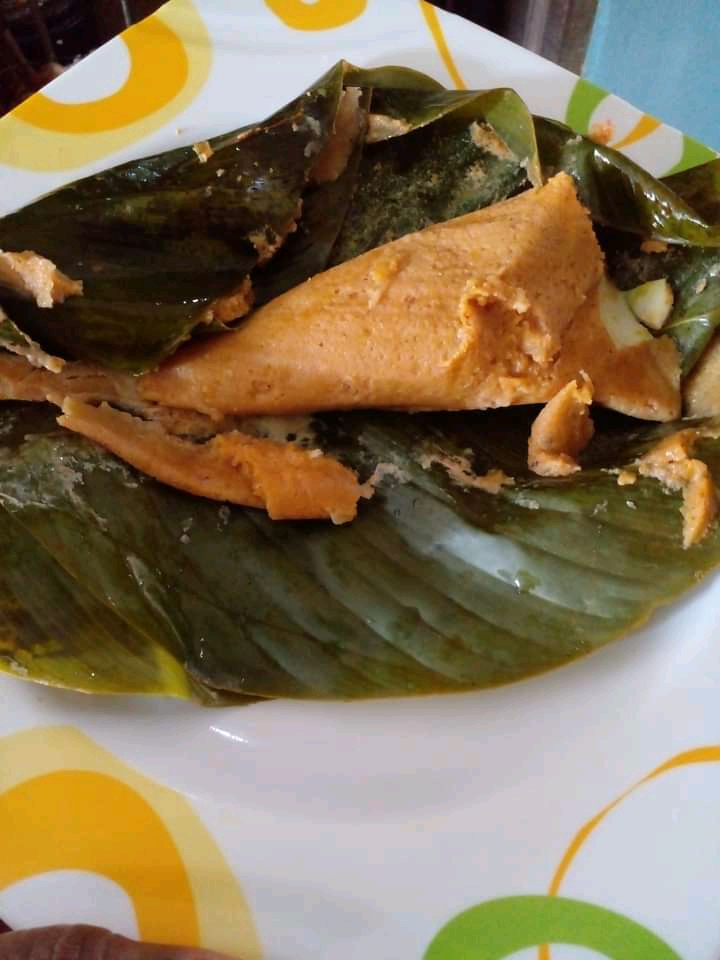 ---
---
Thank you for visiting my blog ♥️. I hope you have learnt one or two things from my blog today, you can follow me for more quality contents, you can check out My Introduction Post To know More About Me
---
---
If you find my article useful or interesting, please appreciate my work by leaving a comment, upvote, and probably rehive it so that more users can see it.
---
---
---
---