[ESP-ENG] Una grata sorpresa//A grateful surprise
Hola amigos Hive,espero que se encuentren muy bien.
Hello Hive friends, I hope you are doing very well.

.
Hoy quiero compartirles un poco de la grata sorpresa que encontré en la casa de mi mama al ir a visitarla.
Today I want to share with you a little of the pleasant surprise I found at my mother's house when I went to visit her

.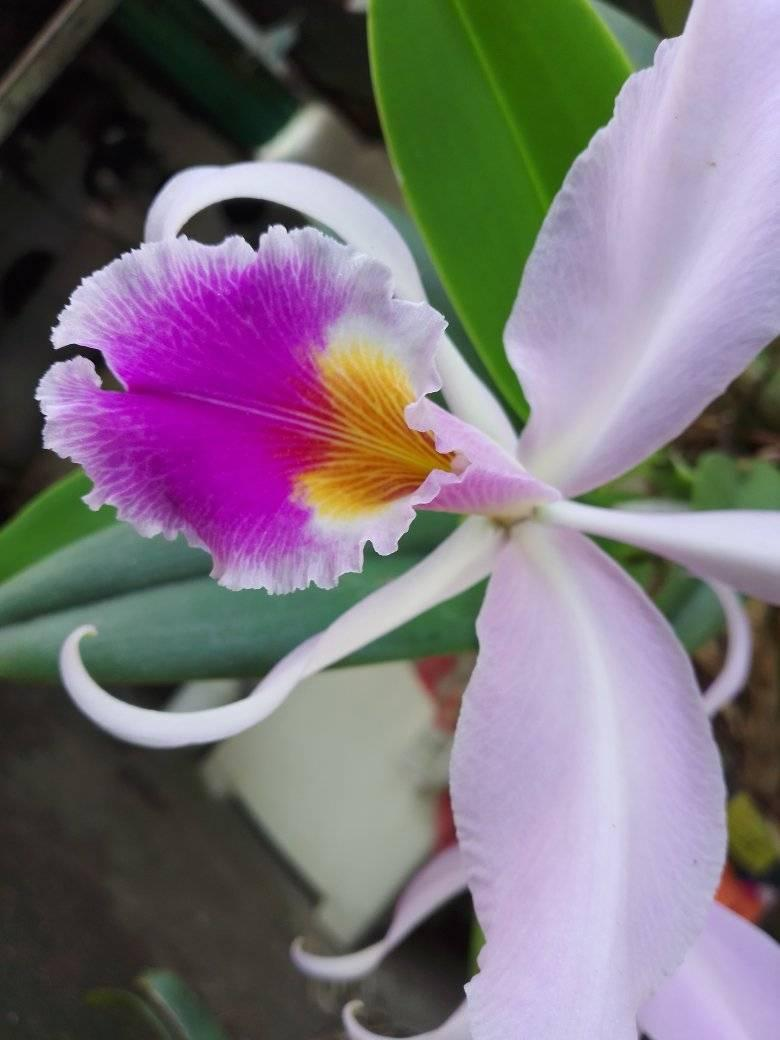 ---
Sorpresa , cuando hablamos del significado de esta palabra expresa alegría, gozo y felicidad, pues eso es lo que causo en mi el hecho de ver las plantas de orquídeas de mi mama con sus hermosa flores.
Les cuento que fue sorpresa porque resulta que estas plantas estuvieron alrededor de 2 años que no florearon lo cual causo tristeza en mi y en mi madre, de hecho mamá me dijo estas palabras "orale a esas matas porque no se que le hicieron, tienen años sin florecer." Yo me reí porque no creo en esas cosas, pero si creo en el poder de la oración, así que ore confiando en que DIOS hará florecer lo que el había creado.
Surprise, when we talk about the meaning of this word expresses joy, happiness and joy, well that is what caused in me the fact of seeing my mom's orchid plants with their beautiful flowers.
I tell you that it was a surprise because it turns out that these plants were about 2 years that did not bloom which caused sadness in me and my mother, in fact mom told me these words "pray to those plants because I do not know what they did, they have years without blooming. " I laughed because I do not believe in those things, but I do believe in the power of prayer, so I prayed trusting that GOD will make bloom what he had created.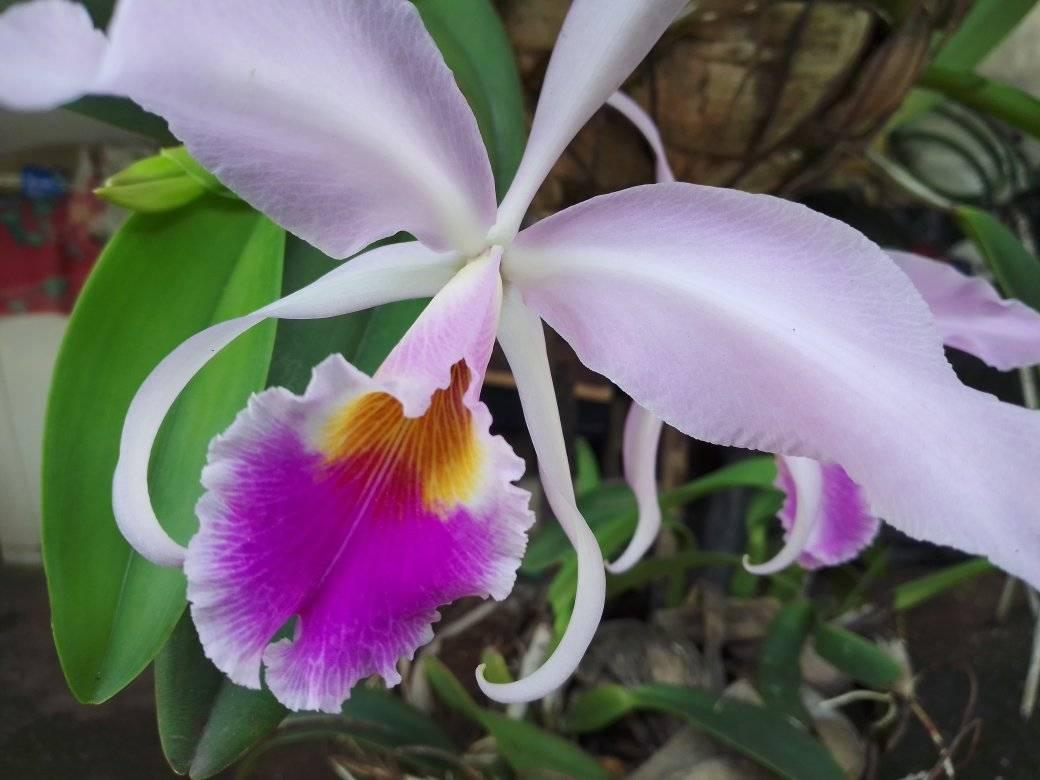 ---
La orquídea conocida en Venezuela como símbolo natural del país, es decir es una representante de las bellezas femeninas y naturales de nuestra nación, de hecho el 23 de mayo de 1951 se declara el día nacional de la orquídea (Cattleya mossiae), entre las diferentes lecturas que he realizado en relación a la orquídea el regalar una significa belleza, aprecio y admiración.
The orchid is known in Venezuela as a natural symbol of the country, that is to say it is a representative of the feminine and natural beauties of our nation, in fact on May 23, 1951 is declared the national day of the orchid (Cattleya mossiae), among the different readings that I have made in relation to the orchid, giving one as a gift means beauty, appreciation and admiration.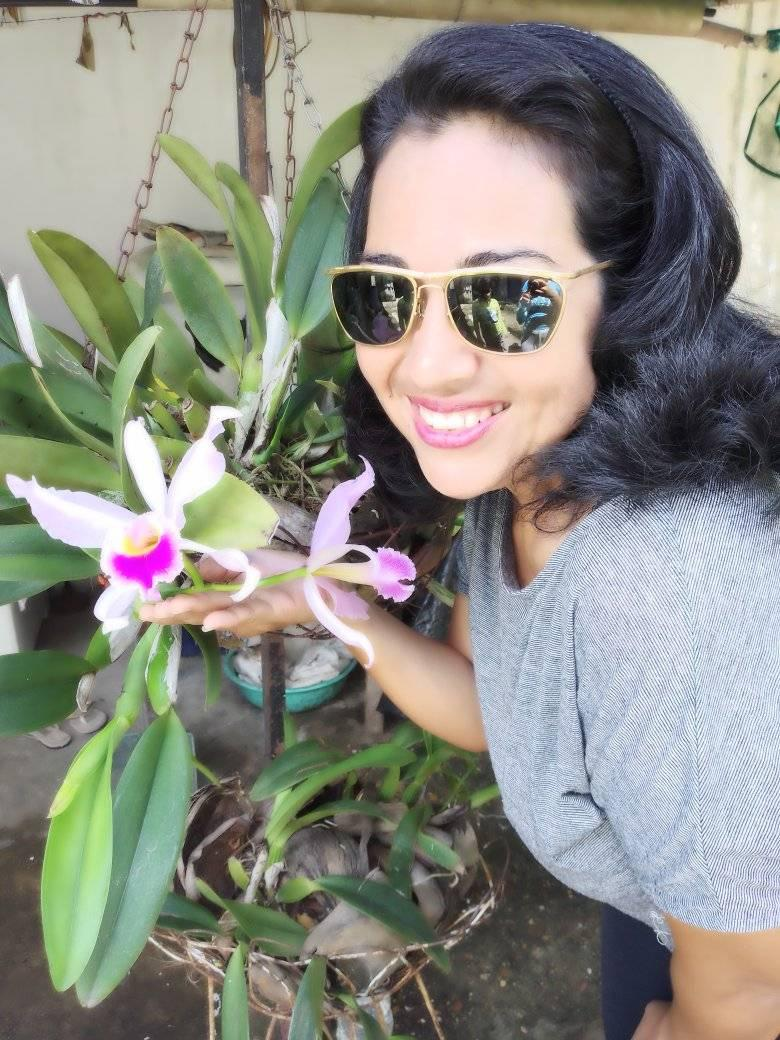 ---
La orquídea, una flor que mi mama y mi tía Margarita me enseñaron amar desde niña porque siempre las cultivaron, aunque mi tia fallecio dejo en mi esa huella, inclusive ella le llevó esas que hoy están en el patio de la casa de mi madre. Estas dos mujeres sembraron ese amor en mi por esta flor. Esta grata sorpresa de llegar, pasar al patio de la casa de mi madre y ver estas bellezas causó en mí una inmensa alegría y por tal razón, le dije a mi sobrina que me tomara unas fotos junto a mis flores preferidas. Algo si les cuento estas plantas de mami cuando florecen permanecen así casi todo el año, no se que tienen, pero se mantienen coloridas y bellas.
The orchid, a flower that my mother and my aunt Margarita taught me to love since I was a child because they always cultivated them, although my aunt passed away, she left that mark in me, she even took those that today are in the yard of my mother's house. These two women planted that love in me for this flower. This pleasant surprise of arriving, going to the patio of my mother's house and seeing these beauties caused in me an immense joy and for that reason, I told my niece to take some pictures of me with my favorite flowers. I don't know what it is about them, but they remain colorful and beautiful when they bloom.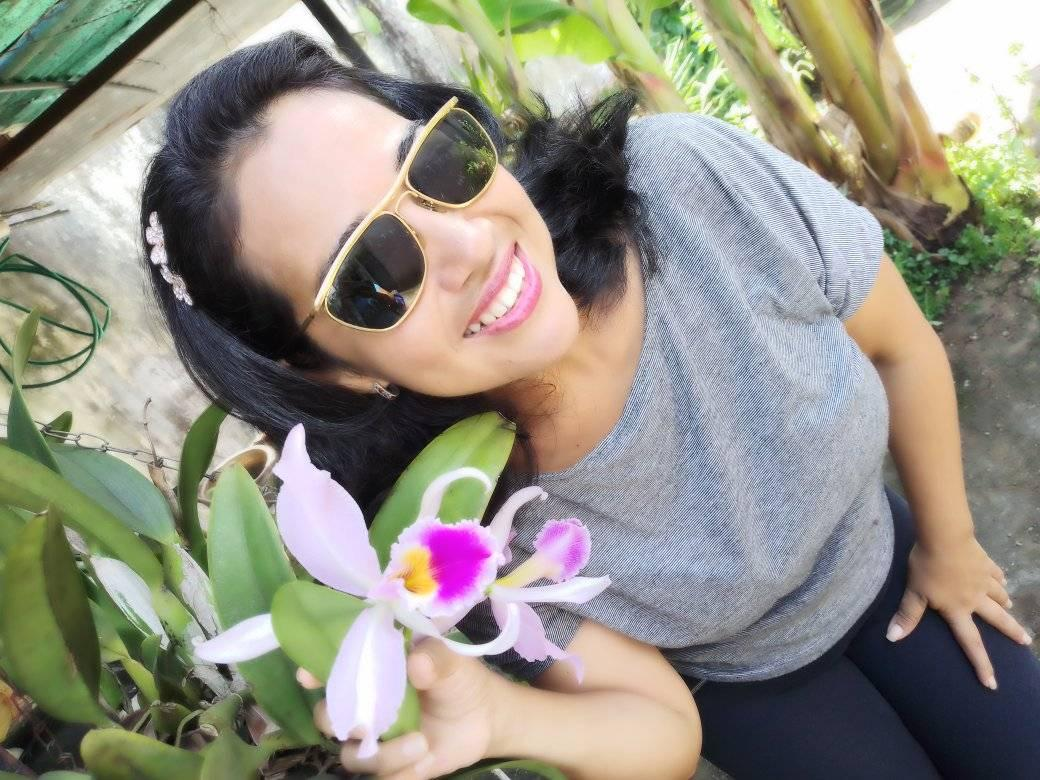 ---
Quiero compartir con ustedes este pequeño poema que nació, al ver florecer las plantas de orquídea de mi madre, expresa lo que sentí al verlas, olerlas y tocarlas en esta visita.
Poema
Orquídea que das alegría ,
con solo mirarte
mis sentidos se avivan.
Con solo mirarte
mi corazón se agiganta,
por haberle dado a mi vida,
una sorpresa que me alegro alma.
I want to share with you this little poem that was born when I saw my mother's orchid plants blooming, it expresses what I felt when I saw, smelled and touched them during this visit.
Poem
Orchid that gives joy ,
just by looking at you
my senses are enlivened.
Just by looking at you
my heart is enlarged,
for having given my life,
a surprise that rejoices my soul.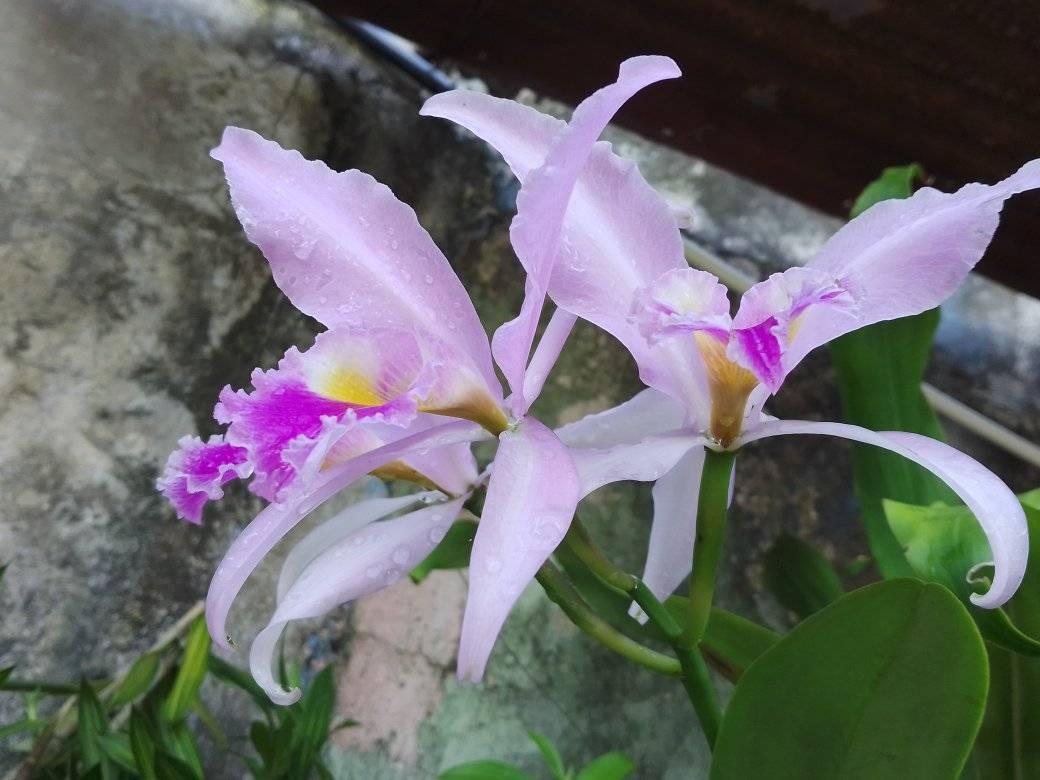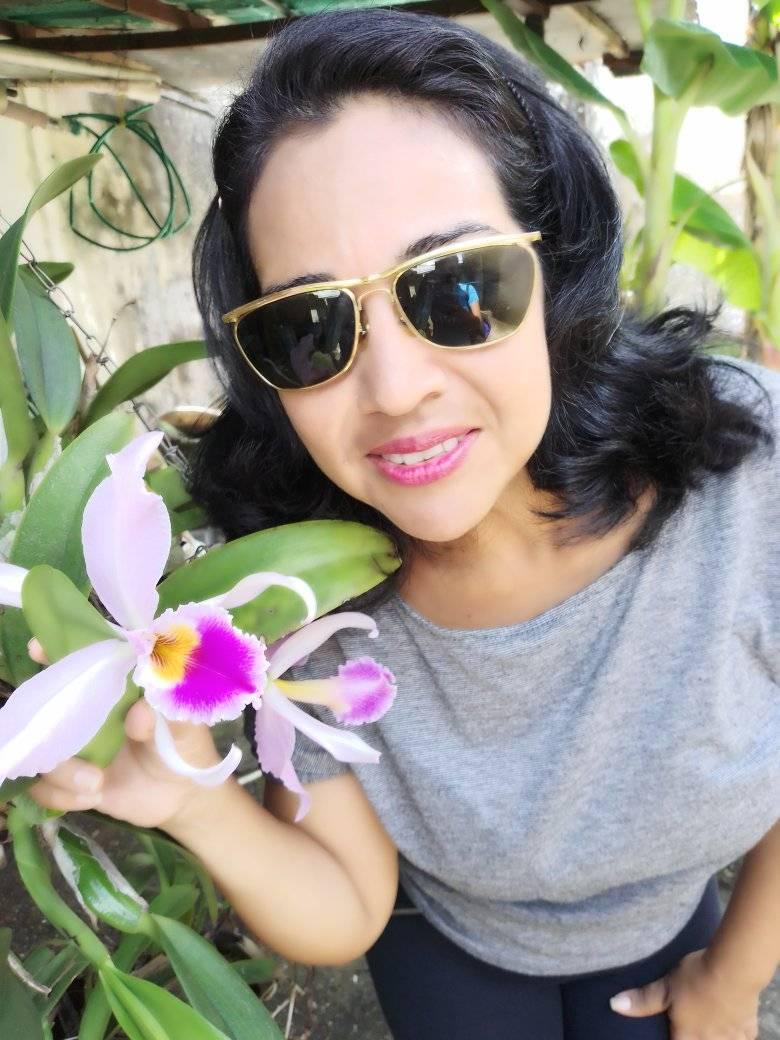 ---
Me despido amigos Hive, agradeciendo su apoyo, comentarios y puedan disfrutar de todo los que les rodea. Recuerden que en lo más simple de la vida, se halla felicidad.
I say goodbye Hive friends, thanking you for your support, comments and enjoy everything that surrounds you. Remember that in the simplest things in life, happiness is found.

Las fotos fueron tomadas por mi sobrina Yoeliannys Marquez.

The photos were taken by my niece Yoeliannys Marquez.
---
---